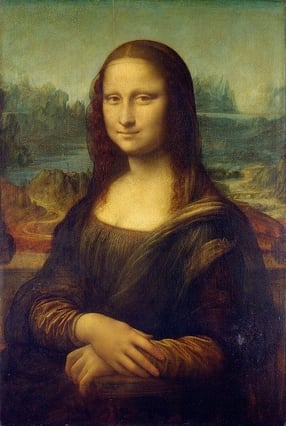 Thinking about taking AP Art History but aren't sure what it covers? AP Art History differs from other AP arts courses in that you're not creating your own art--instead, you're learning about the huge variety of art that has been created across time and around the world. The course covers a lot of ground, and knowing what to expect from the start can help you have a productive and manageable year. In this guide, we'll look at what students learn in AP Art History, what the AP Art History exam is like, if the course is considered hard, and resources and tips you can use to help you ace the class and the AP exam.
What Does AP Art History Cover?
AP Art History is designed to give students broad knowledge in a variety of artistic forms and styles across the globe and over the course of human history. The course covers six continents and over 30,000 years of art history. Students who take the course learn how to critically examine a wide variety of art and express their thoughts on it.
There are roughly 250 works of art (known as the AP Art History 250) you're expected to know as an AP Art History student. (If that terrifies you, know that the list used to stretch to over 500 before the 2015-2016 course update!) For each AP Art History 250 piece, you'll learn facts about the art, its creation, and how it fits into larger art history patterns.
There are ten units in AP Art History, each covering a specific region and time frame. You can read the AP Art History Course and Exam Description for an in-depth look at each major topic the course covers. Below is an overview of the ten units along with the percentage of questions you can expect to focus on that unit in the multiple-choice section of the AP exam.
Unit 1: Global Prehistory, 30,000-500 BCE
Origins of human art across the globe during the stone ages.
4% of multiple-choice score
Unit 2: Ancient Mediterranean, 3500 BCE-300 CE
A broad range of artistic works from the civilizations of the ancient Near East and Egypt, as well as the Greek, Etruscan, and Roman cultures.
15% of multiple-choice score
Unit 3: Early Europe and Colonial Americas, 200-1750 CE
Evolution of art from the early middle ages through the mid-18th century in Europe and the Americas.
21% of multiple-choice score
Unit 4: Later Europe and Americas, 1750-1980 CE
The effect of rapid societal change on art from the modern period in Europe and the Americas.
21% of multiple-choice score
Unit 5: Indigenous Americas, 1000 BCE-1980 CE
The roots and evolution of indigenous American art from the ancient civilizations of Central and South America to Native North American societies.
6% of multiple-choice score
Unit 6: Africa, 1100-1980 CE
The diversity of African art and the role it played in the many and varied societies on the continent.
6% of multiple-choice score
Unit 7: West and Central Asia, 500 BCE-1980 CE
The techniques, materials, and evolution of art throughout West and Central Asia.
4% of multiple-choice score
Unit 8: South, East, and Southeast Asia, 300 BCE-1980 CE
The tradition of Asian art from prehistoric times to modern works.
8% of multiple-choice score
Unit 9: The Pacific, 700-1980 CE
Types of art from the vast network of islands in the Pacific Ocean stretching from Australia to Hawaii.
4% of multiple-choice score
Unit 10: Global Contemporary, 1980 CE to Present
The many forms of modern art from across the globe.
11% of multiple-choice score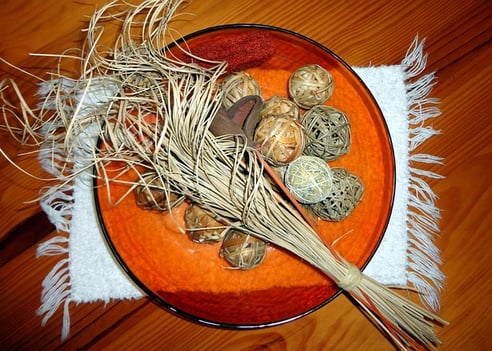 What's the Exam Format for AP Art History?
As with most AP exams, Art History's is split into two parts: multiple choice, followed by free response. The chart below gives an overview of the exam format:
Section

Question Type

# of Questions

Time

% of Score

1

Multiple Choice

80

1 hour

50%

2

Free Response

2 long essays

4 short essays

2 hours

50%
For the multiple-choice section, you'll have an hour to answer 80 questions. The questions can be sets of 2-3 related questions, or individual questions. Each question is based on a color image of a work of art. For this section you'll be asked to:
Analyze visual and contextual elements of works of art and link them to a larger artistic tradition.
Compare 2 or more works.
Attribute works of art beyond the images provided in questions.
Analyze art historical interpretations.
For the free-response section, there are six questions. Here's what you'll need to do for each:
Question 1: Long Essay–Compare a required work of art and another of your choosing and explain the significance of the similarities and differences between those works, citing evidence to support your claim.

Question 2: Long Essay–Select and identify a work of art and make assertions about it based on evidence.

Question 3: Short Essay–Describe a work of art beyond the image[s] provided in the prompt and connect it to an artistic tradition, style, or practice.

Question 4: Short Essay–Describe contextual influences of a work of art in the image set and explain how context can influence artistic decisions or affect the meaning of a work of art.

Question 5: Short Essay–Attribute a work of art beyond the image set to a particular artist, culture, or style, and justify your assertions with evidence.

Question 6: Short Essay–Analyze the relationship between a provided work of art and a related artistic tradition, style, or practice.
Question 1 is worth 8 points, Question 2 is worth 6 points, and Questions 3-6 are each worth 5 points. The free-response section as a whole is worth 50% of your total AP score.
How Hard Is AP Art History?
Is AP Art History hard? It certainly covers a lot of information and requires you to use multiple skills, but how does it compare to other AP courses and exams? We have an entire article on the toughest AP classes and tests, but in this section we'll analyze AP Art History specifically.
To start, let's look at some data. Here's how students scored on the AP Art History exam in 2021:
| | | | | | |
| --- | --- | --- | --- | --- | --- |
| AP Score | 5 | 4 | 3 | 2 | 1 |
| % Receiving Score | 12.0% | 19.6% | 23.8% | 30.1% | 14.6% |
There are two measurements we can look at to determine AP Art History difficulty. The first is the 5 rate, or what percentage of test takers earned the highest score on the exam. The 5 rate for AP Art History is 12%, which is roughly the average for all AP exams. The other measurement is the passing rate, or what percentage of test takers earned a 3 or higher. Art History has a passing rate of 55% which is below average. Out of 44 exams, only 12 had a lower passing rate than Art History. This means that Art History may be harder than the average AP course.
From forums like College Confidential, Reddit, and Quora, we know that, even though many students think the course material and exam questions are fairly straightforward, the sheer amount of information you need to know--about different types of art, different regions, different styles etc. can make it difficult to do well in Art History.
Another way to gauge the difficulty of AP Art History is to ask former students their opinions. Maybe your school has a really great Art History teacher who makes the material interesting and easier to understand. Or maybe the class is known for having a ton of homework that makes it difficult to find time for your other classes.
Whichever resources you use to decide if AP Art History is hard or not, remember to take all that information with a grain of salt. What's difficult for one person can be easy for another. If you have a genuine interest in art history, you'll likely have an easier time than someone who doesn't because you'll be more motivated to learn all the information required. Similarly, if you are naturally good at memorizing facts, you may fare better than someone who can't keep dates or names straight but is excellent at broad analysis, simply because of the type of course AP Art History is.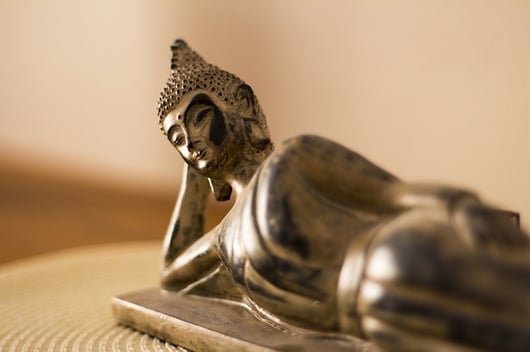 Should You Take AP Art History?
Now you know what to expect from the AP Art History course and exam, but the question remains: should you take AP Art History? The answer really depends on how you personally feel about the course and the material it covers.
As we mentioned above, Art History can be a tough AP course with a lot of memorization and homework required to do well. If you don't have an interest in the subject, that can make it a slog to get through the class. However, because art history is an interdisciplinary subject, it can appeal to a lot of students, including those interested in history, art, different cultures, and social science in general. If you're interested in fine arts, it can be an especially good option because it's a test-based AP (as opposed to portfolio-based APs like 3D and 2D Art) that allows you to study art but also show off your writing and test-taking skills to colleges.
Many times high school students feel pressured to take "impressive" classes that they think will look good on their college applications, and they want to know how colleges will view AP Art History. The truth is that, since it's an AP course, AP Art History will automatically look good on your transcript and will be more impressive than a regular-level or honors-level course. Many colleges do tend to see STEM AP courses (like AP Biology, Calculus, etc.) as a bit more impressive, but if you're really interested in the material, sign up for AP Art History! You'll likely get a higher grade on the AP exam than you would in a course you don't care about, and a high AP score is another bonus for you.
AP Art History Practice Tests
Practice tests are one of the best ways to study for an AP exam, but only if you're using the right materials. In this section we cover the best AP Art History study resources to get your prep off on the right foot.
Official Practice Tests
Official practice materials are the absolute best to use for any AP exam. They're made by the same people who design the actual AP exam questions, so you know their practice materials will be high quality.
For free-response questions, you can access dozens of old AP Art History exam questions and answer explanations on the AP site.
These are a great resource, and you should be sure to make use of them. More recent questions (2016 and later) will be more useful since they'll be in line with the current format of the exam.
Additionally, the AP Art History Course and Exam Description contains 15 multiple-choice questions and three free-response questions beginning on page 327 of the document.
Unofficial Practice Tests
Because there are so many official free-response questions available, we recommend using only them for your prep. Save unofficial resources for multiple-choice questions. There are quite a few unofficial resources for AP Art History practice questions; unfortunately, many of them are low quality and not worth your time.
A good rule of thumb is that, if the multiple-choice questions aren't accompanied by an image of a work of art, they aren't close to what you'll see on the actual AP exam and should be avoided. Right now Albert is the only really solid unofficial online resource. You'll have to create an account to access the materials, and, additionally, some questions require a paid account on top of that, but their questions are high-quality and a good match to the actual exam.
There are also prep books available that include practice exams. These can be a helpful resource but, like any other unofficial material, be sure to read reviews carefully before buying one.
3 Study Tips for AP Art History
Once you have your study materials in hand, follow the three tips outlined below to ace both sections of the AP Art History exam.
#1: Get Friendly With Flashcards
As we mentioned above, you'll need to know the AP Art History 250 works of art. For each one, you should be able to rattle off the title, artist, date and location of creation, and a fact or two about its importance. All together, that's over a thousand bits of information you'll need to keep straight. Flashcards will be your friend! Once you've created your set of flashcards, we recommend using the waterfall method as the best way to drill down into the cards you don't know and memorize all the information as efficiently and easily as possible.
#2: Make Connections Between Works of Art
Just memorizing facts isn't enough to do well in AP Art History; you also need to be able to analyze different works of art and discuss their similarities, differences, and relation to the region and time period as a whole. You'll likely be doing a lot of this in class, but because it's such an important skill, make sure to spend time on it outside of class as well. As you're going through your flashcards, draw a couple cards randomly and try to make connections between them. What characteristics do they share? How do they differ? What changes in the world contributed to these differences? If you need help getting started, the free-response questions on the AP website are a great place to see the types of questions you might be asked (as well as what strong answers look like).
#3: Keep Track of Time
A time crunch is always present on AP exams, and Art History is no exception. For the multiple-choice section, you'll have 60 minutes to answer 80 questions, which gives you 45 seconds per question. For most people, this is doable as long as they don't get tripped up and spend several minutes struggling over a single question.
For the free-response section, time pressure is often even greater because you'll have to write what are effectively six short essays. It's very easy to get caught up in one essay and suddenly realize that there are ten minutes left in the section and you haven't even started the last two essay questions. Don't let this happen to you!
At a minimum, you should pause for a moment at the midway point of each section (that's 30 minutes into the multiple-choice section and one hour into the free-response section) and assess how you're doing for time. Have you answered about half of the questions? Then you can keep the pace you're at. If not, then you know you need to speed things up.
It's also important to be OK with skipping questions. If you've spent over a minute staring at a multiple-choice problem and still have no idea how to answer it, mark a random answer and come back to it if you have extra time at the end of the section. For free response, don't be afraid to answer the questions out of order. And keep to about 20 minutes per essay in order to have enough time to answer each of the questions.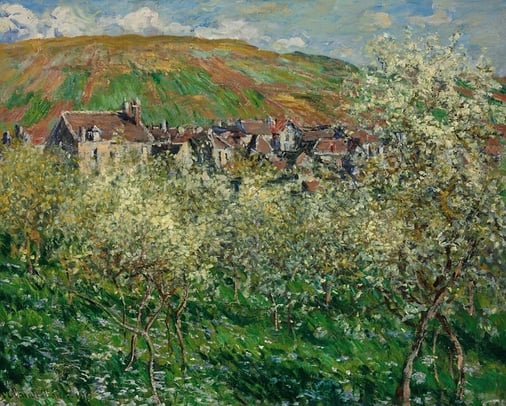 Summary: What Is AP Art History?
AP Art History covers the history of art spanning six continents and over 30,000 years. Students who take the course will learn how to analyze and discuss various works of art (including the AP Art History 250). Is AP Art History hard? Students often mention the large amount of information you need to memorize, and the AP exam has a lower passing rate than average, but don't let that dissuade you if you're interested in the course material. If you do decide to take the class, be sure to make use of flashcards, get lots of practice making connections between works of art, and keep track of time throughout the AP exam.
What's Next?
Is art school in your future? Read our guide on the 10 best art schools in the US to get an overview of the top options.
If you're planning on going to art school, you'll need to create a portfolio of your best work. Learn more about how to make a great portfolio that will impress your dream school.
If you're worried about paying for college, there are tons of scholarships out there for you. Read this article on the best scholarships you can win as a high school senior.
Looking for help studying for your AP exam?
Our one-on-one online AP tutoring services can help you prepare for your AP exams. Get matched with a top tutor who got a high score on the exam you're studying for!
Have friends who also need help with test prep?
Share this article!
About the Author
Christine graduated from Michigan State University with degrees in Environmental Biology and Geography and received her Master's from Duke University. In high school she scored in the 99th percentile on the SAT and was named a National Merit Finalist. She has taught English and biology in several countries.
Get Free Guides
to Boost Your SAT/ACT