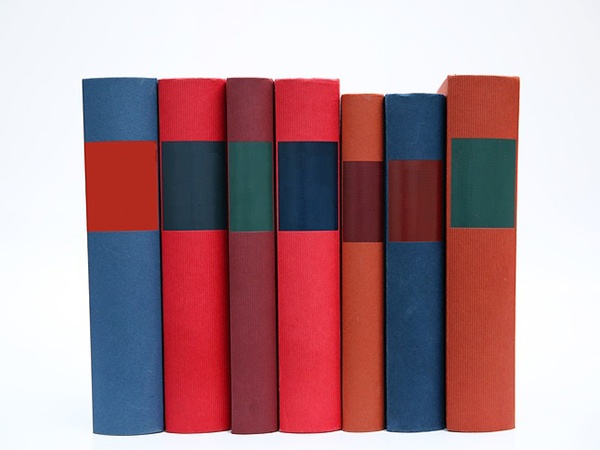 AP Research is a class introduced by the College Board as a part of its new AP Capstone program. But what does it really involve? How can you do well?
In this article, I'll provide an overview of AP Research and give you some more information about whether you should take it and how you can be successful in the class.
What Is AP Research?
AP Research is the second course that students take in the AP Capstone program. It comes after AP Seminar.
If you take AP Seminar and AP Research, you will earn an AP Research and Seminar Certificate, and if you take both classes in addition to four other AP courses and exams, you will earn an AP Capstone Diploma. This program is very new (the College Board rolled out the full version in the fall of 2014), but you will most likely benefit from it in the college application process when schools see the types of advanced assignments you've completed in these research-focused classes.
In AP Research, students are encouraged to explore a topic or problem that interests them and design, plan, and conduct a year-long research project centered around it. The class represents the culmination of skills that students learn in AP Seminar, which include effectively analyzing sources, formulating coherent arguments backed up by evidence, and examining issues from differing points of view. Smaller research projects in AP Seminar will prepare you for the large-scale research project you will undertake in AP Research.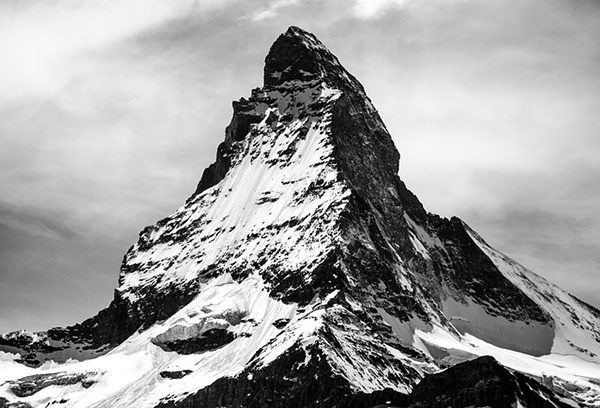 Doing a long-term research project is a lot like scaling the craggy peak of a snowy mountain if you substitute physical discomfort for mental discomfort, but it's also just as rewarding in the end!
What Exactly Will You Do in AP Research?
AP Research consists entirely of a year-long research project. The end product is a 4000-5000 word academic paper and a 15-20 minute presentation with an oral defense. You will also be expected to compile the materials you used in your research into a portfolio. This piece of work is similar to a thesis project, so it's good preparation for college academics. Topics for the research project are usually relatively open, but arguments for and against solutions to major problems in society tend to be the main focus. For example, you might investigate whether the government should invest more resources in finding and supporting sustainable energy sources.
In your academic paper, you will be expected to:
Introduce and contextualize your research question and your initial thoughts and hypotheses about it. In the case of my example, the research question might be "Should the government devote more resources to sustainable energy projects?" You would reflect on the question briefly here and share your initial uninformed opinions before diving into any research.

Review previous ideas and works on the subject and their arguments and perspectives. This is where you would address arguments for and against the adoption of policies to promote the use of sustainable energy. This section lays the groundwork for your arguments in later sections of the paper.

Explain your research method and why you approached the question this way. Here, you would discuss how you went about compiling sources for your research and how you collected the information. This lends credibility to your argument in the next section.

Present your findings and interpret their significance in connection to your research question. In this section, you would lay out your argument based on the evidence you discovered through your research. In the example, your argument might be that we should devote more resources to sustainable energy projects because the long term consequences of continuing to use non-renewable energy sources will be extremely dire. You could support this argument with research that you touched on in previous sections.

Discuss the implications and limitations of your findings and reflect on the process. This is where you would talk about any qualifiers related to your argument in the previous section. If you can't be absolutely sure of a conclusion that you drew or there is some speculation involved, you would go over those potential limitations. You would also talk about what your findings mean in a larger context.

Talk about potential next steps on the issue in view of these findings. Basically, this is the "so what?" section. This is where you would present your ideas for what practical steps the world might take based on your research. In the example, this could be something like providing better tax incentives for businesses that use renewable energy sources or rearranging money in the government's budget in a specific way so that more of it goes towards clean energy projects.

Provide a complete bibliography. This is pretty self-explanatory. You'll need to cite all your sources correctly and make sure that they're trustworthy.
After you turn in your paper, you will also deliver a 15-20 minute presentation to a panel of teachers in whatever format works best for your research. You'll be asked to give a defense of your findings after your presentation. Your AP Research teacher and two panel members chosen by your teacher will ask you three or four questions about your work, and you'll have to answer them based on your research.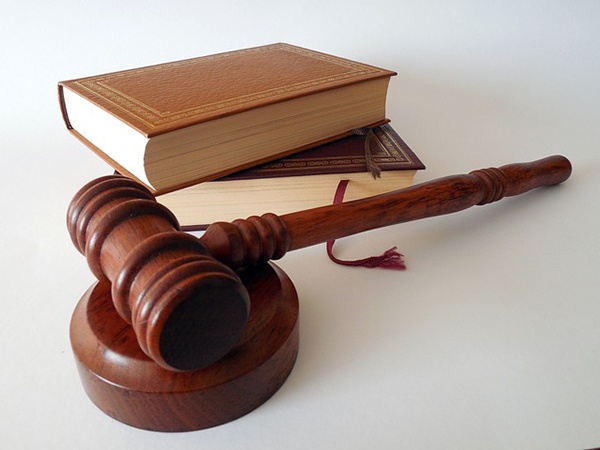 You'll be judged on the quality of your defense. If you make a weak argument, your teacher will bang a gavel on her desk and scream "OVER-RULED!" again and again until you come up with something better.
Looking for help studying for your AP exam?
Our one-on-one online AP tutoring services can help you prepare for your AP exams. Get matched with a top tutor who got a high score on the exam you're studying for!
Should You Take AP Research?
First of all, you can only take AP Research if you take AP Seminar beforehand. Make sure you plan out your classes carefully if you want to end up in this class!
If you are looking to earn the AP Research and Seminar Certificate or the AP Capstone Diploma, you will need to take this class. Keep in mind that for the Capstone Diploma you'll also need to take four more AP classes and exams.
Some colleges will offer you credit for taking these classes or will allow you to place out of introductory courses that are required for other students. This can make things a little easier on you during your freshman year.
You'll also be better prepared for college academics if you take AP Research. You will already be familiar with the process of collecting research and using it to formulate an opinion on a topic. When you're assigned your first research paper, you'll know exactly where to start.
Aside from those benefits, AP Research can be a fun way to explore a topic that genuinely interests you. You'll have a ton of freedom when it comes to choosing your topic, so you can explore almost any idea that you find compelling. AP Research is a good choice for students who are looking for a way to enrich their high school experience with independent research and enroll in competitive college programs.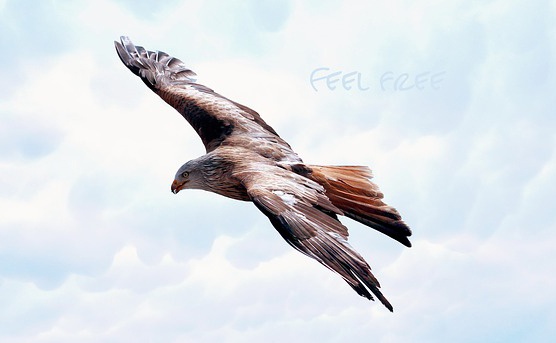 Go, be free. Soar through the wide open sky of source material on your wings of intellectual inquiry.
How Can You Do Well in AP Research?
In AP Research, the most important rule for doing well is to avoid falling behind! ;Since your entire grade rests on one long-term project, you will need to make sure that you are diligent about staying on task throughout the year. It's tempting to procrastinate when it seems like you have such a long time to complete the project, but you won't get the most out of your research if you don't spread out your work. You want to avoid turning in a sub-par project that you don't believe in because you ran out of time.
I would also suggest that you finish doing all of your research before you start writing any part of your paper. It's hard to write a cohesive argument when you're adding to it piece by piece as you go along. It's best to compile all the information you need first, figure out your argument based on the evidence, and then start structuring your paper around it. This might seem obvious, but sometimes with these types of projects it's tempting to start working on the part that you actually have to turn in before you've fully explored all the background information.
In a related point, you should be flexible and accept that you may need to reframe your research question. You never know what dead ends you might hit or how you might need to change your project as you learn more about your topic. The best way to plan for these scenarios is to start your research early. The highest-quality projects will be those that adapt to new findings over time. You will have to defend your work, so you should be sure that you believe in the point of view that you're selling and that it's backed up by solid evidence.
Finally, you should choose a research question that fascinates you. Working on a research project for a whole year can get tedious, and you don't want to be completely sick of your topic after a couple of months. Talk to your teacher about your interests so that you can work together to find a viable research question that will hold your focus.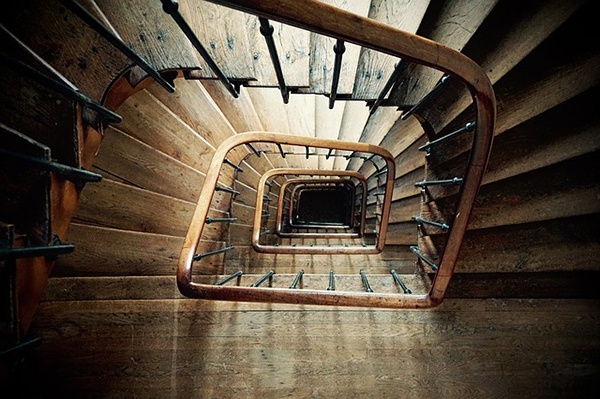 Choose a topic with a lot of depth, just like this insanely creepy stairwell.
Conclusion
AP Research is the second class in the AP Capstone program after AP Seminar. It's similar to an independent study class and consists entirely of one year-long research project on a topic of your choice. You will write a research paper summarizing your findings and then give an oral presentation followed by a defense of your argument.
AP Research can be a useful class for students who want to be well-prepared for college-level assignments. It's a great way to hone your skills in effectively conducting research and formulating arguments based on evidence. It also might be a nice break from your other classes because of the level of freedom it provides to students. It's an opportunity to learn more about nearly any topic or question that intrigues you!
What's Next?
Not sure if you can take AP Research at your school? Consult this article for a list of all the high schools that offer the AP Capstone program.
You should also take at this article for a detailed guide to which AP classes you should take in general.
If you're on the fence about AP classes in general, check out this article for more information on how AP classes and exams might benefit you.
Want to improve your SAT score by 160 points or your ACT score by 4 points? We've written a guide for each test about the top 5 strategies you must be using to have a shot at improving your score. Download it for free now:
Have friends who also need help with test prep?
Share this article!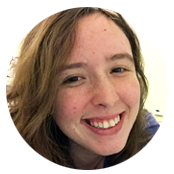 About the Author
Samantha is a blog content writer for PrepScholar. Her goal is to help students adopt a less stressful view of standardized testing and other academic challenges through her articles. Samantha is also passionate about art and graduated with honors from Dartmouth College as a Studio Art major in 2014. In high school, she earned a 2400 on the SAT, 5's on all seven of her AP tests, and was named a National Merit Scholar.
Get Free Guides
to Boost Your SAT/ACT