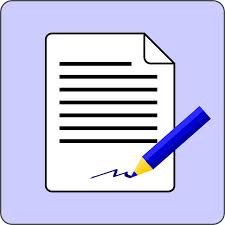 If you're a big fan of college sports, you may have seen a news conference on ESPN where a highly recruited high school athlete announces what college he is going to attend (usually in a dramatic way), and then he signs a piece of paper. That piece of paper is his National Letter of Intent; he is now legally bound to attend that college and the recruiting process is officially over.
I remember the day I signed my National Letter of Intent to attend Stanford. I don't think my mom has ever been as proud, and it's very likely I won't ever make her that proud again. Receiving and signing a National Letter of Intent is your reward for years of hard work and signifies the culmination of your college search.
In this article, I will explain what the National Letter of Intent is, why it exists, and its terms.
What Is the National Letter of Intent?
The NLI is a binding agreement between a prospective student-athlete and an NLI member institution to enroll at a school in exchange for athletic aid. There are 650 NCAA Division I and II colleges that participate in the NLI program.
Terms of the Agreement
By signing the NLI, a prospective student-athlete agrees to attend the institution full-time for one academic year (two semesters or three quarters).
The institution agrees to provide athletic aid for one full academic year. Athletic scholarships can be renewed every year, but you only have to sign the NLI once.
The coach will tell you how much aid you're being offered before you receive the NLI. The NLI will be accompanied by an athletic aid award letter that tells you the amount of aid you're receiving. Award letters are the responsibility of the specific institution.
Since 2012, schools have been able to provide multi-year scholarships (for 2, 3, or 4 years). However, most schools provide scholarships that are renewable annually. Generally, as long as you're participating and stay in good academic standing, your scholarship will be renewed. Sometimes, if there's additional athletic aid available, your scholarship will be increased.
Penalty for Not Fulfilling the Agreement
If you don't enroll in the school, you can't compete for one academic year at the next NLI institution you attend, and you lose a year of eligibility.
Purpose of the NLI
The purpose of the NLI is to have a written agreement that you will receive athletics aid in exchange for enrollment, provided you are admitted to the school and eligible to compete.
Also, signing a National Letter of Intent signifies the end of the recruiting process. Once you sign the NLI, you can't be recruited by other schools. If another school tries to recruit you, you have to notify them that you've signed your NLI.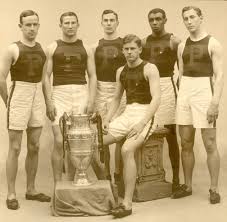 These Princeton athletes didn't have to sign an NLI
Example of a National Letter of Intent
It wasn't easy, but I did some digging on the internet, and I found an actual National Letter of Intent for you to check out.
This NLI was from a few years ago and some of the signing deadlines have changed since then. Now, you must sign your NLI within 7 days of it being issued to you, and the NLI must be filed by the conference within 14 days.
How Does a College Process the National Letter of Intent?
First, the college issues an NLI and an offer of athletics aid to the prospective student-athlete. The student-athlete signs two copies. Also, a guardian must sign the NLI if the student-athlete is less than 21 years of age. Then, the student-athlete will return one copy and keep one for her records.
The NLI must be signed within 7 days of the date it was issued, but the 7 day deadline will be less if there are fewer than 7 days left in the signing period. Or, the NLI must be signed by 7 days after the initial signing date if it's issued before the initial signing date.
The college then verifies the required information and sends it to its conference office to be validated. The NLI must be filed by the conference within 14 days of the final signature.
The NLI process is completely independent of the college admissions process. Typically, a school won't issue an NLI and offer of athletics aid until after a student-athlete has been admitted to the institution. There are some exceptions and cases where a school has to rescind an acceptance after an NLI has been signed due to a failing grade or disciplinary issue, but most often signing the NLI is the last step in a student-athlete's college selection process.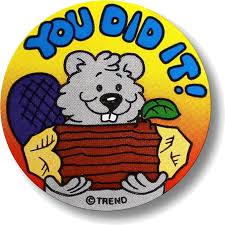 NLI Signing Dates
Here are the NLI signing dates for the upcoming year. Generally, these dates stay roughly the same from year to year.
NLI Signing Dates for Prospective Student-Athletes Signing 2015-2016 and Enrolling 2016-2017
Sport(s)
Initial Signing Date
Final Signing Date
Basketball (Early Period)
November 11, 2015
November 18, 2015
Basketball (Regular Period)
April 13, 2016

Division I: May 18, 2016

Division II: August 1, 2016

Football (Midyear JC Transfer)
December 16, 2015
January 15, 2016
Football (Regular Period)
February 3, 2016
April 1, 2016
Soccer and Men's Water Polo
February 3, 2016
August 1, 2016
All Other Sports (Early Period
November 11, 2015
November 18, 2015
All Other Sports (Regular Period)
April 13, 2016
August 1, 2016
The initial signing dates are the first dates you're able to sign an NLI in a signing period and the final dates are the deadlines by when you must sign the NLI in that period. If you don't sign early, you can always sign in the regular period.
Most coaches try to sign their top recruits in the early period because they don't want to lose them to other schools. In the regular period, they'll try to fill the rest of their recruiting classes with late finds, student-athletes they were previously unsure about, or top recruits who didn't want to commit in the early signing period.
Football, soocer, and men's water polo don't have early signing periods because they're fall sports, and coaches are busy with their competitive seasons when the other sports have their early signing periods.
Schools will often make admissions decisions sooner for athletic recruits so they can sign in the early period (or in the beginning of the regular period), but sometimes an athlete will have to apply to a college "early decision" or "early action" if he wants to sign early.
Notable NLI Rules
If you are under 21, a parent or guardian must sign the NLI. Athletic aid award letters have their own rules and the institution determines if you need a guardian signature.
The NLI must be accompanied by an athletics aid award letter. If you are not receiving an athletics scholarship, you can't sign an NLI.
The coach can't be off-campus to give you your NLI or be there when you sign.
You are still bound to enroll in a school if there is a coaching change.
Typical Reasons You'll Be Released From Your NLI
While the NLI is legally-binding, there are situations in which you'll be granted a release from your NLI. Here are the most common situations in which you'll be released from your NLI and free to enroll in a different school.
1. You are not admitted into the university- If you don't get accepted by the university, you won't be receiving your scholarship. However, typically, the NLI will only be issued by the school after you gain admission.
2. You are determined to be ineligible by the NCAA Eligibility Center- All NCAA athletes must be certified by the eligibility center to participate in NCAA sports. A student-athlete can be deemed ineligible if he doesn't meet minimum GPA or SAT/ACT requirements. Or, he can be deemed ineligible if he has violated amateurism rules.
3. One-year absence- If you sign an NLI and do not attend any school for one year, you would then be allowed to attend another university if you file for a release with that school's conference office. Your athletic department at the school you will be attending can help you with that process.
4. Joining the military or doing a church mission- If you join the military or go on a church mission for 12 months or more after signing an NLI, you'll be allowed to sign with another school without penalty.
5. Discontinued sport- If the school cuts the program for the sport you signed for after you have signed, you'll be allowed to sign with another school without penalty.
6. Recruiting rules violations- If it is determined there were recruiting rules violations after you have signed an NLI, you will have the choice to continue with your NLI or get a release once you have been reinstated. This process will be handled by the athletic department of your university.
Finally, if there's an extenuating circumstance or compelling reason why you want a release from your NLI, you can fill out an NLI release request form on www.national-letter.org .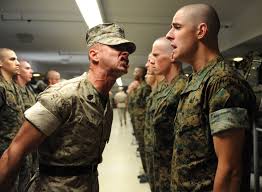 If you join the military, you can be released from your NLI.
Final Advice
Don't procrastinate in signing your NLI. Generally, you'll only have 7 days from the date it's issued. All you have to do is sign it, get a guardian to sign it, and return it.
However, don't stress the NLI. If you receive an NLI, you've done the hard part. You've been offered an athletics scholarship. The college will walk you through the process, if necessary. The school wants you. That's why you were offered a scholarship.
Make sure you're registered with the NCAA Eligibility Center. Not only do you need to be certified as eligible before you can participate in NCAA sports, but also you need to register before you can take official campus visits during your recruiting process.
Most importantly, focus on your academics. Regardless of how gifted you are athletically, you need to be admitted to college academically. Even after you sign your NLI and you've been accepted by the college, you want to make sure that you finish your senior year strong to ensure you'll be eligible to compete and so that there's no chance you'll have your acceptance rescinded.
What's Next?
Make sure you know the SAT and ACT scores you need to compete in NCAA sports. Also, learn what you have to do to build the most versatile college application.
Finally, review this article on the college athletic recruiting process.
Want to improve your SAT score by 160 points or your ACT score by 4 points? We've written a guide for each test about the top 5 strategies you must be using to have a shot at improving your score. Download it for free now:
Have friends who also need help with test prep?
Share this article!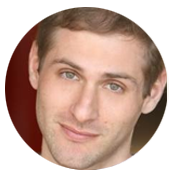 About the Author
Justin has extensive experience teaching SAT prep and guiding high school students through the college admissions and selection process. He is firmly committed to improving equity in education and helping students to reach their educational goals. Justin received an athletic scholarship for gymnastics at Stanford University and graduated with a BA in American Studies.
Get Free Guides
to Boost Your SAT/ACT