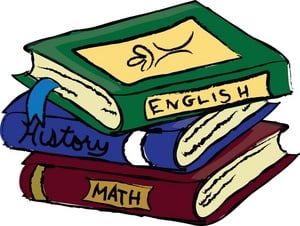 Are you taking the SAT soon or beginning your preparations but aren't sure what's on the test? You may know that there's math, some reading, and maybe an essay you need to write, but what subjects are on the SAT, exactly?
In this guide, we'll break down the subjects you need to know to do well on each section of the SAT as well as explain what SAT Subject Tests are, how they're different from the regular SAT, and who needs to take them. We'll end with tips you should follow when studying for the SAT.
SAT Overview: Sections and Timing
Before we start looking in-depth at what subjects are on the SAT, let's first get a broad overview of what the SAT covers. There are three main sections on the SAT: Reading, Writing and Language, and Math. There is also an optional essay.
Section

Minutes Given

Number of Questions

Reading

65

52

Writing and Language

35

44

Math

80

58

Essay (Optional)

50

1

Total

3 hours, 50 minutes

(3 hours without the essay)

154 (+1 essay prompt)
The SAT sections will always go in this order, beginning with Reading and ending with (if you choose to take it), the SAT Essay. The Math section is divided into two groups, the first of which you can't use a calculator (25 minutes and 20 questions), and the second, where a calculator is allowed (55 minutes and 38 questions).
Below, for each section of the SAT, I'll explain what subjects it covers.
What Subjects Are on the SAT Reading?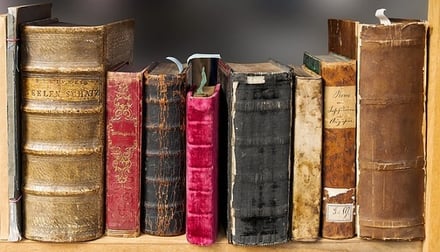 All questions on SAT Reading are based on passages. The SAT Reading section contains five passages with 52 multiple-choice questions, which means there will be about 10-12 questions for each passage. Some passages are paired with other passages, and some have graphics, such as tables, graphs, and charts accompanying them.
There will be at least one passage from each of the following topics:
U.S. or world literature
U.S. founding document or a text inspired by one
Social science (such as economics, psychology, sociology, etc.)
Science (Earth science, biology, chemistry, or physics)
SAT Reading tests the following skills:
Command of Evidence: Finding evidence in a passage that supports the answer to a question.
Words in Context: Use context clues to determine the meaning of a word.
Analysis in History/Social Science and Science: Examine hypotheses, interpret data, and consider implications
Subjects This Section Covers
Even though the SAT Reading passages will be on different subjects such as literature, science, and social science, you don't need to worry about having any prior knowledge on what each passage discusses. You'll be able to answer all the questions based on information provided in the passage, so you don't need to worry about memorizing information on biology, U.S. documents, etc. beforehand.
The SAT Reading section primarily tests critical reading skills such as the ability to read a passage and understand the conclusions the author makes, being able to understand what certain vocabulary means, and the ability to analyze the relationship between graphics and the passages they accompany. The skills you use for this section are similar to the skills you use in your English classes when you're reading a book, article, or other form of writing. For both your class and the exam, you'll need to be able to analyze the piece of writing and the author's intentions.
What Subjects Are on the SAT Writing and Language?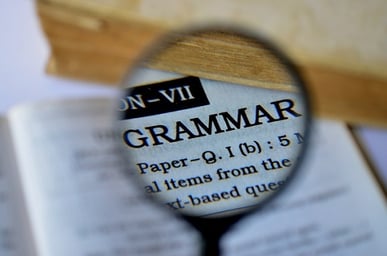 Like the Reading section, all questions in the SAT Writing and Language are based on passages. There will be four passages and a total of 44 questions, which means each passage will be followed by 11 questions.
Each passage will each cover one of the following subjects: Careers, Social Studies, Humanities, and Science.
Careers passages could discuss trends or debates in major professional fields, such as medicine, technology, or business.
Social studies passages might focus on topics from history, anthropology, psychology, political science, or sociology.
Humanities passages could feature an author or explore trends in literature, drama, art, music, or dance.
Science passages will focus on Earth science, biology, chemistry, or physics.
The passages will either be argument-based, explanatory, or nonfiction narrative. Also, at least one passage will also be accompanied by a diagram, such as a chart, table, or graph. Each of these passages will be riddled with errors in punctuation, word choice, sentence structure, and organization. The questions in this section will ask you to identify and fix these errors.
SAT Writing covers four major skills areas: Command of Evidence, Words in Context, Expression of Ideas, and Standard English Conventions.
About 24 questions will focus on Command of Evidence, Words in Context, and Expression of Ideas. These questions ask about development, organization, and effective language use. About 20 questions will focus on Standard English Conventions. These questions ask about sentence structure, usage, and punctuation.
Subjects This Section Covers
SAT Writing and Language questions focus on three main subject areas. You've likely covered these three subjects in your English or Writing classes as you write and edit your work and other's work.
Grammar
These questions will test your ability to fix grammar errors and correctly identify errors in verb tenses and forms, pronoun agreement, subject-verb agreement, run-on sentences and fragments, idioms, and punctuation rules. Grammar questions make up about 45% of the Writing and Language section.
Style
Style questions test your ability to analyze word choice, sentence construction, and paragraph construction. These questions make up about 7% of the section.
Reading Comprehension
For reading comprehension questions in this section, you'll need to be able to understand why certain words or sentences are used in a given passage or if they should be replaced with other words or sentences. Reading Comprehension questions make up approximately 48% of the section.
What Subjects Are on the SAT Math?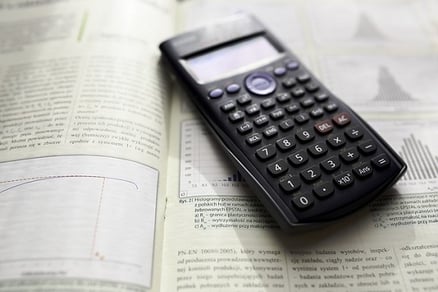 SAT Math is composed of two sections. The first, during which you will have no calculator, is 25 minutes and consists of 15 multiple-choice questions and 5 grid-in questions. The second section, during which a calculator is allowed, is 55 minutes and has 30 multiple-choice questions and 8 grid-ins, including an Extended Thinking question.
College Board sorts the question types into three main subject areas:
Heart of Algebra
Passport to Advanced Math
Problem Solving and Data Analysis
There is also a fourth category, called Additional Topics, which includes about 10% of the SAT Math section and includes questions on geometry, basic trigonometry, and complex numbers.
Subjects This Section Covers
SAT Math covers 24 main topics, within four main sections. The first two sections below, basic algebra and advanced algebra, both fit within the College Board's "Heart of Algebra" subject area.
Basic Algebra
Linear functions
Single variable equations
Systems of linear equations
Absolute value
Advanced Algebra
Manipulating polynomials
Quadratic equations
Dividing polynomials
Exponential functions
Function notation
Solving exponential equations
Solving exponential equations
Problem Solving and Data Analysis
Ratios and proportions
Scatterplots and graphs
Categorical data and probabilities
Experimental interpretation
Median, median, mode, standard deviation
Additional Topics
Coordinate geometry - lines and slopes
Coordinate geometry - nonlinear functions
Geometry - circles
Geometry - lines and angles
Geometry - solid geometry
Geometry - triangles and polygons
Trigonometry
Complex numbers
The majority of questions (over half) will be on algebra, so this is the subject you should focus most of your studying on.
A maximum of 10% of questions will cover geometry and trigonometry, and these questions will ask only basic questions on these subjects, so if you haven't taken classes in either of them, you should still be able to learn the information you need to know fairly easily.
Ready to go beyond just reading about the SAT? Then you'll love the free five-day trial for our SAT Complete Prep program. Designed and written by PrepScholar SAT experts, our SAT program customizes to your skill level in over 40 subskills so that you can focus your studying on what will get you the biggest score gains.
Click on the button below to try it out!
What Subjects Are on the SAT Essay?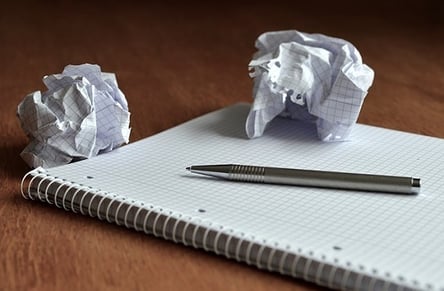 If you choose to take the SAT Essay (it's the only optional section on the exam), you will have 50 minutes to plan and write one complete essay. For the essay, you will be given a passage by an author who has taken a stance on an issue. Your job will be to analyze how to author builds her argument.
Subjects This Section Covers
For the SAT Essay, you'll use many skills similar to those you use in your English classes when writing standard five-paragraph essays. Major skills essay graders look for are your ability to analyze an argument and understand how evidence and rhetorical devices contribute to an argument.
While you'll want your essay to be clear and easy to understand, a few minor spelling and grammar errors won't lose you points, so you don't have to worry about your essay being technically perfect.
What Are the SAT Subject Tests? What Do They Cover?
The College Board also offers 20 different SAT Subject Tests within five main areas. SAT Subject Tests are meant to measure your knowledge and skills in a specific area. This is in contrast to the regular SAT which (as you read above) assess multiple subjects.
Only some colleges require or recommend submitting Subject Test scores, so be sure to check the guidelines of the schools you're applying to before you begin preparing for a Subject Test.
Below are the 20 different Subject Tests currently offered.
English
History
U.S. History
World History
Languages
Chinese with Listening
French
French with Listening
German
German with Listening
Italian
Japanese with Listening
Korean with Listening
Latin
Modern Hebrew
Spanish
Spanish with Listening
Mathematics
Mathematics Level 1
Mathematics Level 2
Science
Biology E/M
Chemistry
Physics
How to Prepare for the Subjects on the SAT: 3 Further Tips
Knowing what subjects are on the SAT will help you become more comfortable and familiar with the exam, which will likely help your score. Follow these three additional tips to be sure you're getting the most out of your SAT prep.
Answer High-Quality Practice Questions
Now you know which subjects are on the SAT, but you still need to be familiar with SAT questions. Just knowing that algebra, geometry, and trig will be on SAT Math isn't enough; you'll want to know how questions on each of these subjects are worded in order to become really familiar with the SAT and maximize your score.
Answering lots of practice questions is the best way to do this. You can use questions from practice exams (discussed more below), or from a high-quality SAT prep book.
Take Complete Practice Exams
During your studying, you'll want to take at least one (and ideally at least three to four) complete practice SAT. Taking complete practice SATs is important because it gives you the most realistic idea of what the real SAT will be like. You'll learn how testing for several hours affects you, if you get tired and distracted towards the later sections, and, after you score your exam, you'll have a good idea of how well you'd do on the actual SAT. You'll also get to experience switching between the different subjects the SAT tests and learn how well you manage that.
Be sure to take your SAT under realistic testing conditions. That means take the test all in one sitting, timed, and with minimal distractions. Try to use official practice tests since they'll be the closest to the real SAT. We have links to several free and official SAT practice tests you can use.
Target Your Weak Areas
When you're studying for the SAT, make sure you're spending most of your time on the areas you need to improve in the most. After each practice exam or set of practice problems you complete, go through the questions and figure out which subjects you're making most of your mistakes in.
Try to get as specific as possible. Maybe your SAT Math section is your lowest score, but which questions exactly are you getting wrong? Maybe you're nailing the algebra questions but get tripped up geometry, for example. This is where your knowledge of the subjects on the SAT will come in handy because you'll be able to more easily identify the areas you need to improve in the most.
After you've figured out which subjects you can improve the most in, spend most of your time on these areas. By doing so, you'll likely see score improvements more quickly.
Conclusion: What Subjects Are on the SAT Test?
The SAT has three major sections that will test your skills in reading comprehension, writing and grammar, and math. Each of these sections includes material from several different subjects that you should be comfortable with.
Knowing which subjects are on the SAT will help you be better prepared for the test. To help with your studying, you should also complete high-quality practice problems and practice exams and pinpoint your weak areas so that your studying is effective and focused.
What's Next?
Wondering what a good SAT score is? Learn how to set a score goal based on the schools you want to get into.
Want access to more practice SATs? We have links to free and official SAT practice tests you can use during your studying!
Thinking about using Khan Academy for SAT prep? Khan Academy can be a great resource if you know how to use it correctly. Read our guide to learn how to make the best use of Khan Academy!
Want to improve your SAT score by 160 points? We've written a guide about the top 5 strategies you must be using to have a shot at improving your score. Download it for free now:
Have friends who also need help with test prep?
Share this article!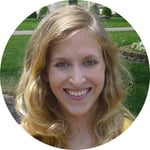 About the Author
Christine graduated from Michigan State University with degrees in Environmental Biology and Geography and received her Master's from Duke University. In high school she scored in the 99th percentile on the SAT and was named a National Merit Finalist. She has taught English and biology in several countries.
Get Free Guides
to Boost Your SAT/ACT