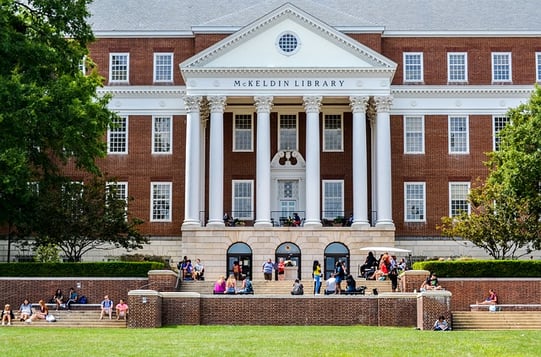 A college tour is one of the best opportunities you have to learn about what a campus is really like. Reading promotional material, or even student blogs, isn't the same as seeing and experiencing it for yourself, but, like any other aspect of applying to college, you need to make sure you're prepared for a college visit—and that means wearing the right outfit!
Most of the time, dressing for a college tour is a casual affair. But that doesn't mean you shouldn't consider the best way to go about it—comfort and classiness are key.
This guide will walk you through the best way to dress for many different college visit scenarios. A bit of planning will help you have the best possible experience, as well as prepare you for interviews, auditions, and just exploring your dream campus. Read on to find out how!
What to Wear to a College Visit
One of the biggest things to keep in mind when considering what to wear to a college visit is that, in most cases, a college tour is for you to see the college, not for the college to see you.
For the most part, you can dress casually. But there are special considerations if you won't just be touring the college, so keep that in mind as you're planning your outfit.
What to Wear on a College Visit If You're Just Walking Around Campus on Your Own
If you're not on a guided tour and are just checking out the campus, you can wear pretty much whatever you want, within reason. It might look weird if you're strolling through campus in a suit—whether three-piece or bathing—but if you're just there as a visitor, you're on your own.
What to Wear on a College Tour If You're on a Guided Tour
If you're on a guided tour, it's absolutely okay to be a little casual. You don't need to be impressive, though you should aim for comfort and self-confidence.
Comfortable shoes are a must, though maybe choose something nicer than your rattiest pair of sneakers. Whatever shoes you wear should be broken in so you don't have to deal with pinching and blisters midway through the day. If your feet are hurting, you're less likely to be paying attention to the tour!
Jeans are fine, as are t-shirts, but be wary of anything with a slogan or image that might be offensive. Even if a curse word or scantily clad person doesn't bother you, it's probably not the right fit for your first impression!
You don't have to dress fancy, but do put in a little bit of effort. Present your best self—the self you'd want people to see as you venture off to college.
If you'll be meeting with a professor, feel free to dress your outfit up a bit.
What to Wear on a College Tour If You're Meeting With a Professor
Many students take advantage of being on campus to schedule appointments with advisers or professors in their field of study. If you've chosen to do so, it's a smart idea to dress it up a little bit. Dress clothes are unnecessary, but do dress a little nicer than you would for just a tour.
Polished shoes are a good choice, but you still want them to be comfortable. If they're going to pinch as you walk around campus, you may want to go more casual with a nice boat shoe, loafer, or boot. Whatever you choose, be sure that your shoes are broken in.
Dark, nice jeans are appropriate for a meeting with a professor. You could also opt for corduroys or khakis—whatever is going to make you feel most comfortable and confident.
A meeting with a professor is more professional than a tour, but not as professional as a college interview. Instead of a t-shirt, go for something a little classier—a button-up shirt or blouse is always a good choice. You don't need to reach for a blazer, but if it makes you feel good, do it!
Most importantly, come prepared with questions and a good attitude. This is your chance to find out more about the school you want to attend, and that's going to matter far more than looking like a model.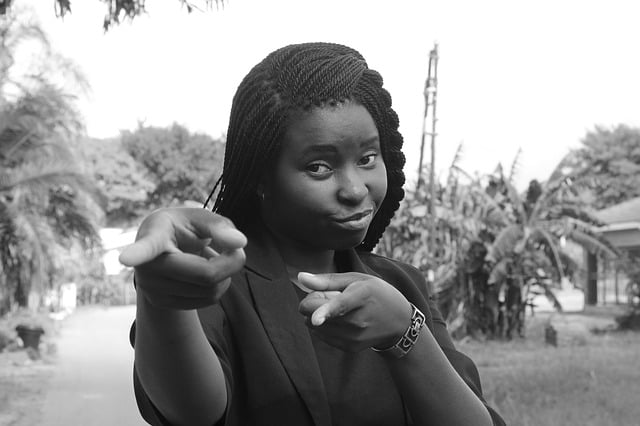 Your college interview outfit should have you looking and feeling something like this.
What to Wear to a College Visit If You Have an Interview
Business casual is your go-to for dressing for a college interview. You want to look both confident and professional, so spend a little more time on choosing your shirt and pants than you might for just a guided tour or meeting with a professor.
If you're walking around campus as well as doing an interview, however, you're going to want to be sure your shoes are going to hold up to lots of walking as well as looking sharp. Loafers may be a better choice than a dress shoe, unless you're absolutely certain you've broken in the dress shoes and they're still going to be comfortable after an hour or two.
Opt for a skirt, khakis, corduroy pants, or similar, paired with a button-up shirt or blouse. Dresses are fine, provided you cover your shoulders with a sweater or blazer. Keep your skirt length to around your knees (especially if you're walking around!), but don't worry about pantyhose or tights if they're not comfortable or seasonally appropriate.
Choose an outfit that's right for the season and climate. Layer your clothes if you're touring in the fall or winter so you'll be presentable during your interview, but stay warm enough outside. In the spring and summer, wear light, breathable fabrics so you're not overheating outside—you don't want to show up for your interview all red-faced and sweaty.
If you're doing an interview on top of taking a tour, consider bringing a change of clothes. You want to be at your best during the interview, so changing into a fresh set of clothes might be your best option, if possible. If not, see if you can schedule your interview for before the tour—that way, you're not already tired and disheveled from a day of wandering.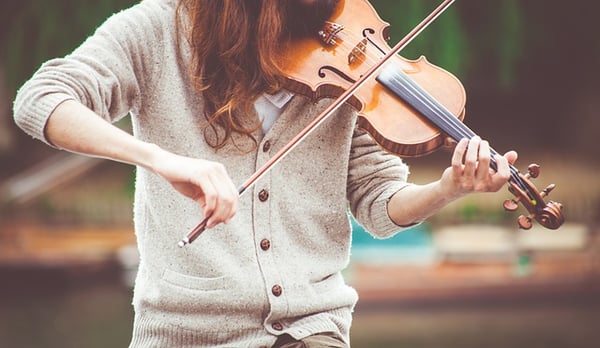 If you're auditioning during your tour, you might consider tweaking your outfit as appropriate.
What to Wear on a College Tour If You're Auditioning
Business casual is a good baseline, but, depending on what you're auditioning for, you might make some additional tweaks to your clothes.
For example, what would a professional musician wear? How about an actor attending an audition? What would you wear to a gallery opening (though don't get too fancy!)? Don't overdo it, but do base your outfit choice on what makes sense for your field.
Comfortable shoes are still an absolute must, as you may be standing during your audition as well as walking around campus.
Choose an outfit that suits the weather—don't wear a sweater for a summer campus tour in California—or add layers that you can remove when you're done auditioning so you don't overheat. The reverse is true, as well; bring a warm coat and gloves if necessary.
If walking around in your audition outfit will be too uncomfortable, consider bringing a change of clothes. Though you may have to carry a change of clothes, it's far better to be comfortable and confident for your interview, and simply comfortable for the tour!
How to Pick What to Wear on a College Tour
What outfit you should wear depends in part on what you're doing. Unless you'll be doing an interview or audition, don't rush out and buy a whole new wardrobe.
Try on lots of combinations and try to find what makes you feel good about yourself as well as comfortable. Again, you're going to be focused on learning more about the campus, not on impressing your guide. Put in effort, but don't overdo it.
It can't be overstated: you're going to be walking a lot, so wear comfortable, broken-in shoes.
Bring a bag, whether it's a nice messenger bag or a clean, classy backpack. You're going to be given lots of information, pamphlets, and so on, and having a place to put it will make walking around much easier. A bag can also hold a water bottle, snacks, and a notebook, which you can use to write down questions and notes you might have while touring.
Don't worry too much about your outfit. You'll be part of a group—unless you're interviewing or auditioning, your main concern should be what you're going to learn from the visit. Look clean and confident and you'll have everything you need.
Want to improve your SAT score by 160 points or your ACT score by 4 points? We've written a guide for each test about the top 5 strategies you must be using to have a shot at improving your score. Download it for free now:
Sample Outfits For a College Tour
With clothes, seeing is easier than reading. Here are a few sample outfits (including some that won't work) to give you the fashion inspiration you need to plan your college tour!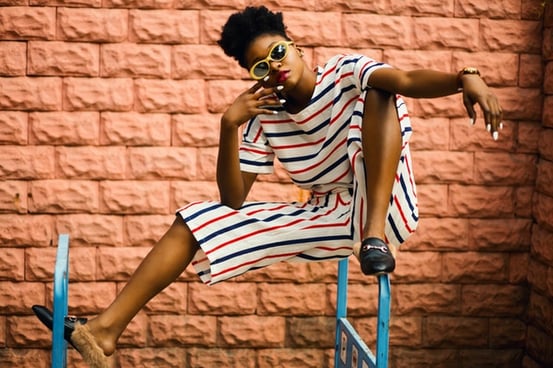 You don't have to get fancy, but look at how confident and comfortable she looks. That's the kind of air you want to strive for, whatever that means to you in terms of clothes!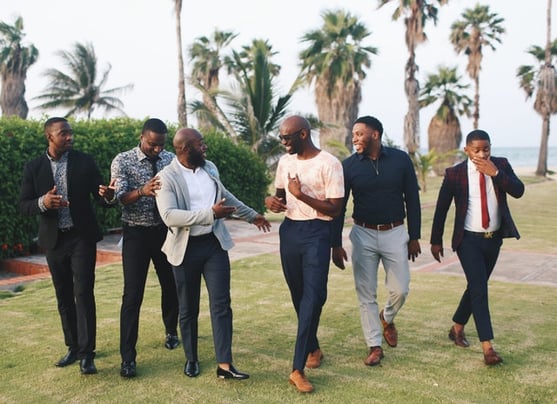 These looks are great if you're doing something a little more formal, such as an audition, interview, or meeting with a professor. Don't feel like you have to do the whole suit and tie, but notice how each outfit looks tidy and well put-together. Pay special attention to the shoes, too—they're all different styles, but each is great for a business casual setting.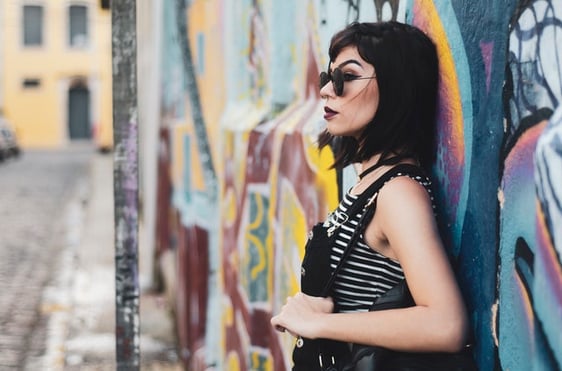 This outfit definitely suits the model's unique style. In summer, these short sleeves and sunglasses are perfect. It's okay to be unique, as long as it makes you comfortable.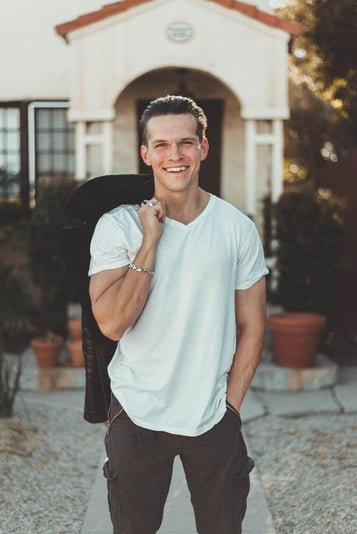 This look is extremely simple and casual, and also perfect for a college tour. A clean t-shirt, a favorite pair of pants, and tidy hair are all it takes.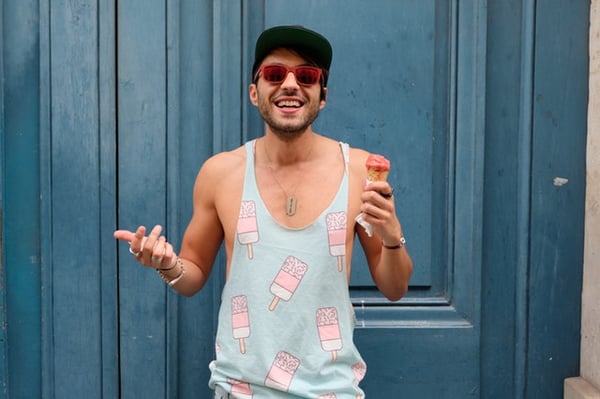 While great for going to the beach, this look isn't the best for a college setting. It's a little too attention-grabby; remember, you're there to learn about the school, not to stand out. The combination of the shirt's low-cut sides and bright pattern are a bit much, especially with the razor blade necklace and sunglasses. The print would be acceptable on a t-shirt, by try to strive for a style that's understated rather than loud.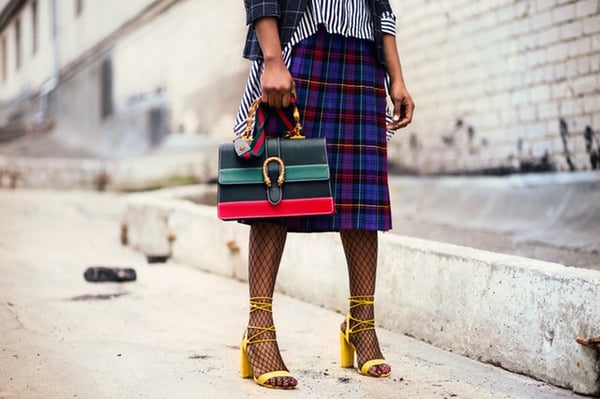 Don't feel like you can't be your quirky self on a college visit, but those shoes are a definite no with how much walking you'll be doing. Again, don't worry about standing out—you're not at a college visit to make a big splash, but rather to learn more about the place you could be living in for four or more years. If this is your everyday wear, by all means, go for it, but be sure you're feeling comfortable and confident.
How to Make the Most of Your College Visit
Now that your outfit is settled, you can focus on the important stuff: getting as much as you can out of your college visit.
Come prepared with questions you'd like answered, including questions for current students, academic advisers, and admissions officers. You may have the opportunity to ask them, and it's better to be overprepared than underprepared!
If there's anything in particular you want to see, leave a little time during your visit to check it out in case it's not part of the tour. You can always ask your guide if it's okay to visit the library, for example, or to see the gym, art museum, or football field. Though you may not be able to get into all of them, there's no harm in asking! Looking at a map and list of facilities will help you plan what you want to see ahead of time.
Don't be afraid to ask for recommendations on your tour, either. Stopping by a local restaurant recommended by a student is a great way to get a sense of what student life is like. See what the area has to offer besides your future school!
What's Next?
Touring campus is just one part of the college application process. This complete guide to college applications will help you plan your application step by step!
There are over 5,000 colleges in the United States—how can you possibly decide which ones you should apply to? Using a college finder tool can help you sort through your options and find your ideal school without having to tour every single campus.
Once you've found a bunch of schools that sound good, you then have to figure out which ones to apply to. This guide will help you narrow down your list to the essentials—safeties, matches, and reach school.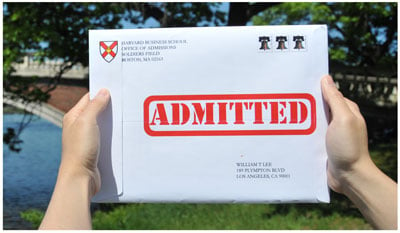 Want to build the best possible college application?
We can help. PrepScholar Admissions is the world's best admissions consulting service. We combine world-class admissions counselors with our data-driven, proprietary admissions strategies. We've overseen thousands of students get into their top choice schools, from state colleges to the Ivy League.
We know what kinds of students colleges want to admit. We want to get you admitted to your dream schools.
Learn more about PrepScholar Admissions to maximize your chance of getting in.
Have friends who also need help with test prep?
Share this article!
About the Author
Melissa Brinks graduated from the University of Washington in 2014 with a Bachelor's in English with a creative writing emphasis. She has spent several years tutoring K-12 students in many subjects, including in SAT prep, to help them prepare for their college education.
Get Free Guides
to Boost Your SAT/ACT