If you've taken an AP exam recently or plan to take one soon, you're probably wondering: when do AP scores come out? Unfortunately, you have to wait a bit longer for AP scores than you do for SAT/ACT scores.
Keep reading to find out exactly when AP exam scores come out. In addition, learn where to find your AP scores and get tips on what you can do as you wait for them.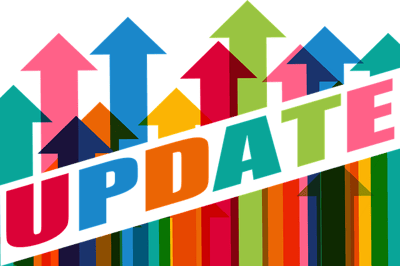 2020 AP Test Changes Due to COVID-19
Due to the COVID-19 coronavirus pandemic, AP tests will now be held remotely, and information about how that will work is still evolving. Stay up to date with the latest information on test dates, AP online review, and what this means for you with our AP COVID-19 FAQ article.
AP Score Release Dates for 2020
AP scores are released each year in early to mid-July. While you'll get all your scores at once, note that scores are rolled out over a few days. AP scores are released by rough geographic region. For example, in 2016 all the states on the east coast got their scores first, whereas those in the northwest got theirs last. While in previous years students usually got their scores in early July, effects of the pandemic mean students are getting their AP scores about 10 days later than they normally would. The scores are also being released over a period of three days, rather than the usual five.
These score release dates include most of the June 1-5 makeup scores as well. If you submitted your exam work via email, it may take longer for you to receive your scores.
The specific dates and times for AP scores in each state for 2020 are listed below:

2020 AP Score Release Date
States/Regions
Wednesday, July 15*
Alaska, California, Hawaii, Idaho, Michigan, Minnesota, Montana, New York, North Dakota, Ohio, Oregon, Pennsylvania, South Dakota, Washington, Wisconsin
Thursday, July 16*
Arizona, Arkansas, Colorado, Connecticut, Delaware, Illinois, Indiana, Iowa, Kansas, Maine, Maryland, Massachusetts, Missouri, Nebraska, Nevada, New Hampshire, New Jersey, New Mexico, Oklahoma, Rhode Island, Texas, Utah, Vermont, Wyoming
Friday, July 17*

Alabama, District of Columbia, Florida, Georgia, Kentucky, Louisiana, Mississippi, North Carolina, South Carolina, Tennessee, Virginia, West Virginia

Canada, US territories, International
*All release times are 8 am Eastern Time (ET).
Learn more about the 2020 score release schedule at the College Board website.
How Do I Get My AP Scores?

AP scores are posted online on the AP student website. You'll be able to access them through your College Board account, so make sure you have your username and password on hand. You'll also need your AP number or the student ID number you used on your AP answer sheet.
AP scores are only available online—you won't get a letter or score report in the mail. (Back when I was in high school, though, and as recently as 2013, scores were only mailed and usually arrived in mid-July. You should be excited about the online score system since it's much faster!)
One of the single most important parts of your college application is what classes you choose to take in high school (in conjunction with how well you do in those classes). Our team of PrepScholar admissions experts have compiled their knowledge into this single guide to planning out your high school course schedule. We'll advise you on how to balance your schedule between regular and honors/AP/IB courses, how to choose your extracurriculars, and what classes you can't afford not to take.
Why Does It Take So Long to Grade AP Tests?
While the fact that AP scores come out online saves some time, why does it take the College Board two months to grade AP exams when you can get your SAT scores after just a few weeks?
The reason for this is that it takes a long time to grade free-response questions. Although the multiple-choice sections are graded by a computer, free responses aren't graded until the annual AP Reading conference in June. (Graders will work from home this year due to the coronavirus.)
This event is basically a huge conference where thousands of high school teachers and professors gather to grade all the free-response sections on AP tests. The AP Reading usually lasts about two weeks. Since it doesn't start until June (to accommodate teachers' and professors' schedules), this makes the AP scoring process take longer.
This is an actual picture from the 2013 Reading conference for AP Studio Art. Each portfolio is looked at by more than seven graders! Read more here if you're curious about what happens during grading.
Once the conference is done, the College Board must work quickly to combine the free-response scores with the multiple-choice scores; this process involves weighing and then scaling them to the final 1-5 scoring scale. Readers have just two weeks to do all of this before final AP scores are posted online in July.
Even though the entire scoring process takes two months, it's actually quite a feat for more than four million AP exams to be graded by real people every single year!
Still Waiting for AP Scores? What to Do in the Meantime
Since there's no way to see your AP scores before they're posted online, you'll have to be patient and find a way to occupy yourself in the meantime.
AP exams end in May, but because most school years last until late May or June, try to finish the school year strong. Your GPA is very important in college admissions, so use your time (now that the AP tests are over!) to maximize your grades, especially in your AP classes.
Additionally, since you'll likely be taking finals around this time, make sure to study hard for these so that you can walk away from the class with a grade you're proud of. Finals often count for a big percentage of your overall class grade, so don't put off studying for them!
If you're a freshman or sophomore, you might want to use this time to jumpstart your ACT or SAT prep. It might seem early, but the earlier in your career you begin studying for these tests, the more familiar you'll become with them (and the better you're likely to do).
If you're a junior, you've hopefully already taken the SAT/ACT at least once. However, if you haven't, definitely use the time after your AP test to study for one. If you've already taken the SAT/ACT but plan to retake the test, try to dive into your studies once you're done with AP tests.
If you're a senior, you'll likely have already gotten your college decisions by the time AP tests are done, so finish the year strong and enjoy graduation!
What to Do After You Get Your AP Scores
If you've passed your AP exams, start exploring the College Board's college database to see where you can get credit for your scores. You can also read about the College Board's score reporting service and begin thinking more about the college application process (if you're a junior).
It won't be too long until you'll be filling this out for the first time. Start researching your options now!
On the other hand, if you didn't pass an AP test, you might want to consider retaking the exam next year, especially if it's a course you want to get college credit for. Talk to your guidance counselor and/or AP teacher to discuss your options.
Finally, check back online in August to see if you qualified for any of the AP Student awards. These are basically awards you get if you earn a certain number of passing scores on the AP tests. If you win an award, it will be included on any score reports you send to colleges. Nice!
What's Next?
Above, we mentioned using your time after APs are over to jumpstart your SAT/ACT studying. Here are some of our best resources you can use:
Aiming for a perfect SAT/ACT score? Read our famous guides to scoring a perfect 1600 on the SAT and a perfect 36 on the ACT. Both were written by a full scorer!
Want to improve your SAT score by 160 points or your ACT score by 4 points? We've written a guide for each test about the top 5 strategies you must be using to have a shot at improving your score. Download it for free now:
Have friends who also need help with test prep?
Share this article!
About the Author
Halle Edwards graduated from Stanford University with honors. In high school, she earned 99th percentile ACT scores as well as 99th percentile scores on SAT subject tests. She also took nine AP classes, earning a perfect score of 5 on seven AP tests. As a graduate of a large public high school who tackled the college admission process largely on her own, she is passionate about helping high school students from different backgrounds get the knowledge they need to be successful in the college admissions process.
Get Free Guides
to Boost Your SAT/ACT