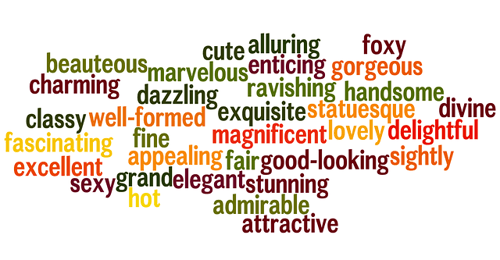 One skill everyone should have, whether you're applying to college or for a job, is how to describe yourself in a way that's both accurate and unique. In other words, what are some interesting, eye-catching words to describe yourself with?
We list more than 250 describing words and give you tips for figuring out how to pick words that best suit you and your personality. But first, what are some situations in which you'd need to know describing words?
Why Might You Need to Describe Yourself?
Before we dive into our list of words to describe yourself, let's answer an important question: why would you actually need to know any of these words? Put differently, in what situations would you need the following words to describe someone or yourself?
Here are some key instances you'll want to use these words to describe yourself:
Cover letter: A cover letter is required for most job applications; it emphasizes the best and most impressive aspects of yourself as a job candidate. As a result, you'll need to pick words that really make you stand out in a positive light.


Job interview: It's common for an interviewer to ask you to describe yourself in a number of words; therefore, it's important that you know some unique words you can use if you end up getting asked this basic interview question.


College application/personal essay: Most college applications require applicants to submit a personal statement (though not all do!). Your essay will stand out if you have some original and interesting words to describe yourself.


Online profile: Spice up your personal online profile, such as a dating profile or social media profile, by sprinkling in a few eye-catching adjectives.
Furthermore, if English is not your native language, this list of words to describe yourself can be a really great study resource you can use to learn some new vocabulary words!
List of 250+ Words to Describe Yourself
Most of these words are adjectives, but you'll also come across some nouns, too. We've divided up our list of words to describe someone in the following categories:
All words are listed in alphabetical order.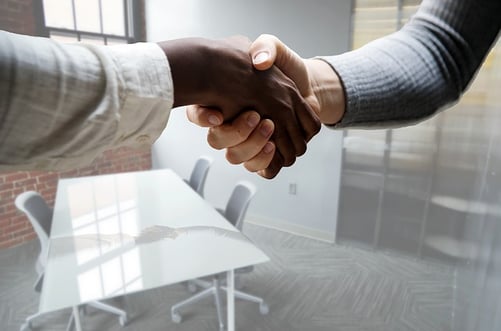 Words to Describe Yourself in a Cover Letter/Job Interview
You can use these professional words to describe yourself on a cover letter or in a job interview.
Interviewers often ask candidates to describe themselves in one to three words, so familiarizing yourself with some particularly interesting (and, of course, truthful!) words you can use to describe yourself should give you a leg up in the interview process.
We'll also give you a list of words you should not use to describe yourself on a cover letter and in a job interview.
Accomplished
Accountable
Adaptable
Adept [at something]
Ambitious
Analytical
Articulate
Assertive
Attentive
Authentic
Balanced
Bilingual
Brave
Calm
Candid
Capable
Careful
Cheerful
Collaborative
Committed
Communicative
Community-minded
Compassionate
Confident
Conscientious
Consistent
Constructive
Cooperative
Courageous
Creative
Cultured
Curious
Customer-focused
Daring
Decisive
Dedicated
Dependable
Detail-oriented
Determined
Diligent
Diplomatic
Direct
Discerning
Driven
Dynamic
Easygoing
Efficient
Encouraging
Energetic
Enterprising
Entrepreneurial
Ethical
Experienced
Extroverted
Fair
Fast
Fearless
Flexible
Friendly
Genuine
Goal-oriented
Hardworking
High-achieving
Honest
Imaginative
Impartial
Independent
Innovative
Integrity
International
Introverted
Inventive
Judicious
Knowledgeable
Leader
Level-headed
Loyal
Mature
Mediator
Methodical
Meticulous
Mindful
Motivated
Multilingual
Objective
Observant
Open-minded
Optimistic
Organized
Outgoing
Particular
Passionate
Patient
Perceptive
Perfectionist
Perseverant
Persistent
Personable
Persuasive
Positive
Practical
Pragmatic
Precise
Proactive
Problem solver
Productive
Professional
Punctual
Quick
Rational
Receptive [to criticism]
Reflective
Reliable
Resolute
Resourceful
Respectful
Responsible
Results-driven
Revenue-focused
Self-disciplined
Self-reliant
Self-starter
Sensible
Serious
Skilled
Strategic
Successful
Tactful
Team player
Tech-savvy
Tenacious
Thorough
Tidy
Tolerant
Trustworthy
Understanding
Unique
Upbeat
Versatile
Visionary
Worldly
Words to NOT Use to Describe Yourself in a Job Interview
All the words above are fair game for a cover letter and/or job interview, just as long as they're true about you and you use them in a way that doesn't make it come across like bragging.
Now, here are some words you should avoid using in a professional situation, as they can make you sound self-centered, pretentious, or simply unoriginal:
Experienced
Flawless
Humble
Intelligent
Likable
Perfect
Popular
Powerful
Smart
Wise
In addition to these words, you should avoid any words with a clearly negative connotation, such as "lazy," "loud," "moody," and so on.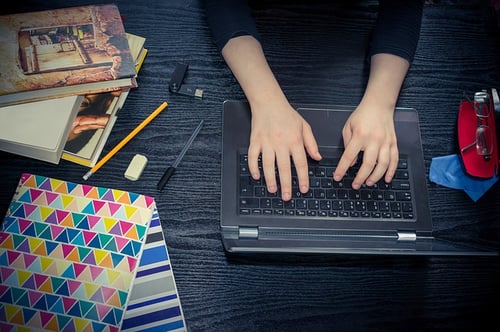 Words to Describe Yourself on a College Application
College applications are all about showcasing your biggest strengths, how you'll fit with the school, and your authentic self.
Unlike job interviews and cover letters, you're typically allowed (and encouraged) to get a little more personal on college applications, especially with the personal essay, which highlights your positive qualities and who you are as a person.
Here are some words to describe yourself on a college application. (Note that many of these words overlap with those on the list above.) Afterward, we'll give you some examples of words you should avoid in your college application.
Accomplished
Adaptable
Adept [at something]
Advocate
Ambitious
Artistic
Athletic
Brave
Bubbly
Capable
Careful
Caring
Cautious
Collaborative
Compassionate
Conscientious
Cooperative
Courageous
Creative
Curious
Daring
Dedicated
Determined
Diligent
Down-to-earth
Driven
Empathetic
Enthusiastic
Extroverted
Fearless
Friendly
Fun
Funny
Generous
Gentle
Goal-oriented
Hardworking
High-achieving
Honest
Humorous
Imaginative
Independent
Integrity
International
Introverted
Leader
Loyal
Meticulous
Modest
Motivated
Musical
Open-minded
Optimistic
Organized
Outdoorsy
Outgoing
Passionate
Perfectionist
Perseverant
Polite
Proactive
Problem solver
Productive
Professional
Reliable
Resilient
Responsible
Scholarly
Scientific
Self-disciplined
Self-reliant
Sincere
Skilled
Social butterfly
Strong
Strong-willed
Studious
Supportive
Talented
Tenacious
Thoughtful
Understanding
Unique
Words to NOT Use to Describe Yourself on a College Application
You really want to avoid seeming pretentious or entitled in your college essay. As such, I advise against using any of these words to describe yourself:

Amazing
Deserving [of something]
Flawless
Genius
Intelligent
Likable
Perfect
Popular
Prodigy
Rich
Smart
Wise
In addition, do not use any clearly negative describing words; here are some examples:

Careless
Lazy
Noncommittal
Oblivious
Selfish
Unmotivated
Xenophobic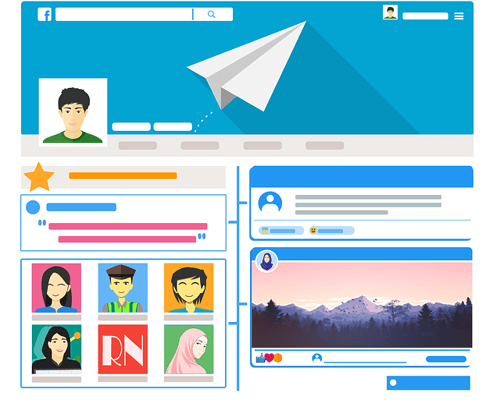 Words to Describe Yourself in an Online Profile
This last set of words to describe yourself can be used in more casual, relaxed spaces, such as an online dating profile or a social media account.
You could also use these words to describe someone else, such as a character in a work of fiction you're writing.
Active
Adventurous
Affectionate
Alternative
Amiable
Approachable
Articulate
Artistic
Assertive
Athletic
Awkward
Brave
Bubbly
Calm
Candid
Carefree
Clever
Clumsy
Competitive
Confident
Conservative
Considerate
Controversial
Courteous
Crazy
Creative
Dedicated
Devoted
Down-to-earth
Easygoing
Eccentric
Eclectic
Educated
Emotional
Empathetic
Energetic
Enthusiastic
Exuberant
Family-oriented
Fearless
Fierce
Fit
Forgiving
Friendly
Fun
Funny
Generous
Genuine
Good listener
Goofy
Gregarious
Happy
Hardworking
Health nut
Helpful
Honest
Humble
Humorous
Idealistic
Independent
Insightful
Instinctive
Intelligent
Intense
Interesting
Intuitive
Kind
Kindhearted
Laid-back
Loving
Meditative
Meticulous
Modest
Motivated
Musical
[Noun] lover
Open-minded
Original
Outspoken
Passionate
Peaceful
Perceptive
Perfectionist
Philosophical
Playful
Progressive
Protective
Proud
Quiet
Quirky
Random
Rational
Rebellious
Reflective
Religious
Respectful
Risk taker
Romantic
Self-assured
Selfless
Sensible
Sensitive
Sensuous
Serious
Sexy
Shrewd
Shy
Silly
Sincere
Social butterfly
Soft-spoken
Sophisticated
Spiritual
Spontaneous
Sporty
Stable
Strong
Strong-willed
Studious
Successful
Sweet
Tenacious
Thoughtful
Tough
Traditional
Trustworthy
Unconventional
Unique
Unusual
Upbeat
Vibrant
Warm
Warmhearted
Wise
Witty
Words to NOT Use to Describe Yourself in an Online Profile
How you talk about yourself in an online profile is really up to you and can be pretty casual, too (as long as it's not a professional LinkedIn profile). You'll want to stick to predominantly positive words, but sometimes words that describe your funny or entertaining flaws could be worth including.
That said, here are some words you should never put down in a profile as they can make you come across as highly self-centered, rude, and frankly unapproachable!
Amazing
Apathetic
Arrogant
Careless
Dumb
Genius
Inconsiderate
Incredible
Lazy
Mean
Perfect
Rude
Selfish
Superior
Thoughtless
Unmotivated
Wonderful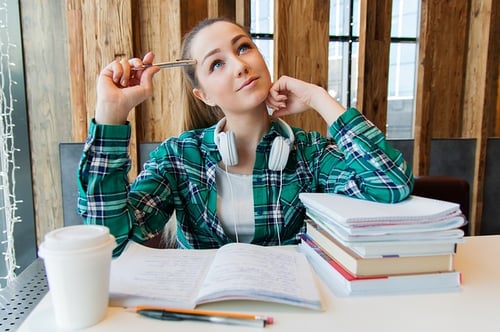 How to Describe Yourself: 4 Tips for Finding the Right Words
It's not easy choosing the right words to describe yourself—but knowing exactly what you want to highlight about yourself can help you figure out the best describing words to use, whether they're for a cover letter, personal essay, or online dating profile.
Here are four tips to help you brainstorm and find the right words to describe yourself with.
#1: Consider Your Audience
One of the most important things you'll need to consider before writing down tons of adjectives to describe yourself is your audience, or the person/people who will be hearing or reading the words you choose to use.
Your audience will play a fairly significant role in the words you ultimately choose, as you'll need to make sure you're coming across to them the way you want to.
For example, if your audience is a potential employer, you should use describing words that make you sound like an ideal fit at the company and that help you stand apart from other candidates (if you're not memorable, you likely won't get the job!).
Here are the general types of describing words different audiences will want to hear when it comes to describing yourself:
For job interviews/cover letters: Positive describing words that emphasize your (relevant) skills, experience, professional interests, and company fit


For college applications: Positive words that express your authentic personality, academic accomplishments/skills, ambitions, and overall school fit


For online profiles: Positive words (though it might be worth throwing in some "flaws" for humorous effect or to stand out from others!) that stress your individual personality traits, skills, and interests

—

keep it casual, too!
Once you've got your audience down, it's time to start thinking about your biggest strengths and most prominent personality traits.
#2: Think About Your Biggest Strengths
Whenever you're describing yourself, you should always emphasize your biggest strengths, that is, your very best qualities!
These can be any describing words that you personally see as strengths (even if others don't think the same—it's OK to try to change their minds). More importantly, these should be words that you feel best encapsulate who you are.
For example, I was once asked to describe myself in three words during a job interview. One of the words I used was "introverted" because I've always felt a strong connection to this word.
Though the word tends to have a slightly negative connotation, I took a bit of time to explain to my interviewers exactly why I saw introversion as a strength and how this trait would actually help me effectively perform my job.
So what's the lesson? Don't be afraid to be yourself—use words that reflect what you value in life and what you like most about yourself.
#3: Ask Others How They Would Describe You
If you're struggling to figure out how to describe yourself, it's a great idea to ask others close to you how they would describe you if asked by somebody else. Doing this can give you a clearer, more objective view of your strengths (and weaknesses) and help you figure out what types of words are most applicable to you.
If possible, ask a range of people to describe you, from family and friends to former coworkers.
For example, if you're applying to college, it'll help to get describing words about you from those connected to the college application process, such as your teachers and recommendation letter writers.
Simply ask them to write down a few words (adjectives or nouns) that best describe you and your academic or personal strengths, based on what they know about you.
#4: Be Careful Not to Exaggerate
Finally, take care to avoid any describing words that exaggerate your strengths or make you seem different from who you really are.
Remember that the point of describing yourself is to paint an authentic, positive portrait of yourself to your audience, whoever they are. If you lie or exaggerate something about yourself, then you're not accurately revealing who you are, which could confuse, anger, or disappoint your audience.
For instance, you probably wouldn't (and shouldn't) use the word "artistic" to describe yourself if you only ever painted a few pictures for an art class years ago and didn't enjoy the process.
Think of your interests and any personality traits or skills that come with these; this could help narrow down specific traits that are more relevant to you.
What's Next?
Applying to college? Then you'll need to know what a personal statement is. Once you've got the gist of it, check out our guide to how to write a great college essay and look at our compilation of 100+ college essay examples.
Got an interview coming up for a job or for college? It's important to be prepared. Aside from being asked to describe yourself, you might get asked any of these 14 questions.
Need to write a cover letter? You'll definitely want to read our expert guides on how to write one for a job and how to write one for graduate school.
Have friends who also need help with test prep?
Share this article!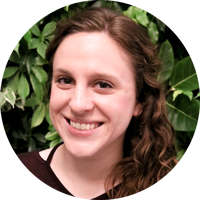 About the Author
Hannah received her MA in Japanese Studies from the University of Michigan and holds a bachelor's degree from the University of Southern California. From 2013 to 2015, she taught English in Japan via the JET Program. She is passionate about education, writing, and travel.
Get Free Guides
to Boost Your SAT/ACT