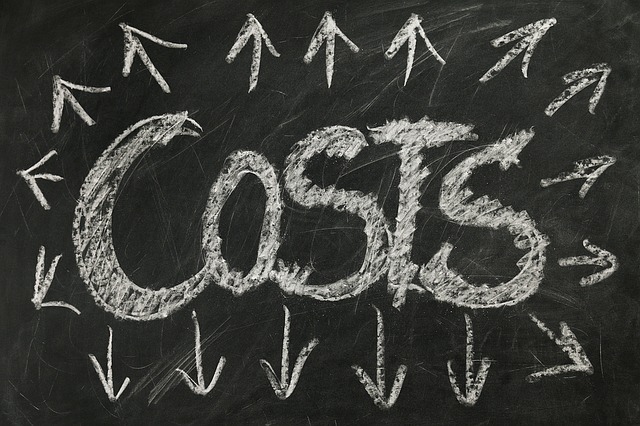 If you have atrial fibrillation or a high risk of deep vein thrombosis (DVT), blood clots, and/or strokes, your doctor might prescribe you Xarelto. A novel oral anticoagulant (NOAC), or blood thinner, Xarelto works by keeping dangerous blood clots from forming. But how much does Xarelto cost?
Read on to learn about the Xarelto price for those who do and don't have health insurance. In addition, we'll explain how this cost changes depending on the pharmacy you visit, show you how to find a Xarelto coupon, and compare the Xarelto cost with those of other similar drugs.
How Much Does Xarelto Cost?
Without insurance, the typical Xarelto price is more than $400 for 30 tablets, or around $15 per pill. That said, it's possible to get Xarelto at a far cheaper rate.
How much Xarelto costs for you depends on two main factors, which we'll discuss in more detail below:
Your health insurance
The pharmacy you go to
Health Insurance
Most health insurance plans, including Medicare, at least partly cover the cost of Xarelto.
According to the official Xarelto website, "more than 90% of people with prescription coverage and on Medicare are covered for Xarelto at the lowest branded copay cost."
In other words, if your insurance covers Xarelto, you'll only need to pay the lowest co-pay for brand-name drugs for your insurance plan. This means you'll likely pay around $10-$50 for your Xarelto prescription, or slightly more than whatever your co-pay is for generic drugs.
If you're on Medicare, you can get an estimate for your Xarelto co-pay through the website GoodRx, which offers a convenient Xarelto cost calculator.
If you have a prescription deductible, be aware that you must meet this amount before you can pay your co-pay for Xarelto. So if you haven't met your deductible, you'll likely end up paying the full cost of Xarelto (that is, more than $400 for a bottle of 30 pills).
There are a couple of things to note, though. For one, there are currently no generic alternatives to Xarelto (generics are usually cheaper than name-brand drugs). Thus, you won't be able to find an identical drug at a cheaper price.
The other thing to note is that dosage doesn't generally affect the cost of Xarelto. According to Drugs.com (as well as the table below, which we'll look at shortly), you'll usually pay the same price for a 10-mg pill as you would for a 15- or 20-mg pill.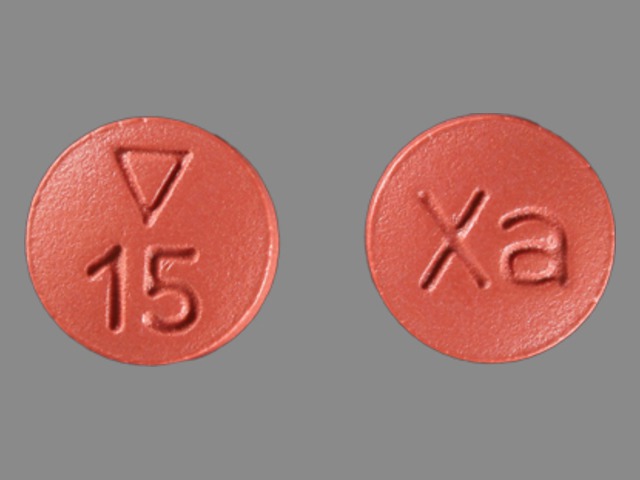 A 15-mg Xarelto pill.
Pharmacy
The second major factor that affects Xarelto cost is the pharmacy you go to.
The following table shows estimated out-of-pocket costs for Xarelto. These are the prices you'd pay at different pharmacies if you didn't have insurance or if your insurance didn't cover Xarelto. All estimates for pharmacies (except for Costco) are based on the price listings at GoodRx.
Note: The "—" indicates that estimates are unavailable for that dosage of Xarelto. However, you can generally assume that the prices for all dosages will be close to the same.
Pharmacy
Dosage
Price for 30 Tablets
Price per Tablet
Costco
10 mg
$438.74
$14.62
15 mg
$438.74
$14.62
20 mg
$438.74
$14.62
CVS
10 mg
$481
$16.03
15 mg
$484
$16.13
20 mg
$473
$15.77
Kroger
10 mg
$466
$15.53
15 mg
$466
$15.53
20 mg
$466
$15.53
Meijer
10 mg
—
—
15 mg
—
—
20 mg
$446
$14.87
Rite Aid
10 mg
—
—
15 mg
$511
$17.03
20 mg
$511
$17.03
Safeway
10 mg
$527
$17.57
15 mg
—
—
20 mg
$531
$17.70
Target
10 mg
—
—
15 mg
—
—
20 mg
$471
$15.70
Walgreens
10 mg
$495
$16.50
15 mg
$507
$16.90
20 mg
$477
$15.90
As you can see, there isn't a whole lot of difference among Xarelto prices at various pharmacies. Most of the time, you'll pay anywhere in the range of $440-$530 for a bottle of 30 pills, with Costco offering some of the lowest prices, and Safeway and Rite Aid offering some of the highest.
Another feature to note is that dosage doesn't usually change pharmacy costs, or at least not by more than $10-$30.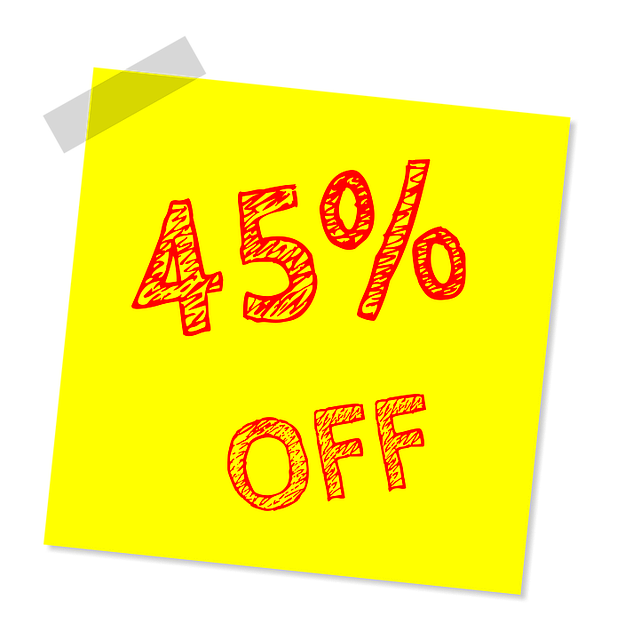 How to Get a Xarelto Coupon or Discount
There are a few ways you can get large Xarelto discounts, many of which are through the official Xarelto website.
If you have commercial health insurance (not Medicare or Medicaid) with prescription coverage, you can sign up for the Janssen CarePath Savings Program Card. This card gets you a $0 co-pay on your Xarelto prescription each month, making it entirely free for you!
Alternatively, if you have Medicare, Medicaid, commercial insurance, or no insurance at all, you might be eligible for an up-to-30-day free trial of Xarelto.
Finally, if you don't have prescription coverage for Xarelto, the official Xarelto website recommends getting in contact with the Johnson & Johnson Patient Assistance Foundation (JJPAF) to see if you qualify for financial assistance.
In addition to the official website, tons of coupon and medical websites offer Xarelto discounts. You can search for these on Google by typing in "Xarelto coupon" or "Xarelto discount." Note, however, that many coupons cannot be used with health insurance.
One solid website is Drugs.com, which offers a savings card you can use at most pharmacies to get discounted rates on your Xarelto prescription.
GoodRx is another good resource, with free coupons knocking off up to $100 on a bottle of Xarelto.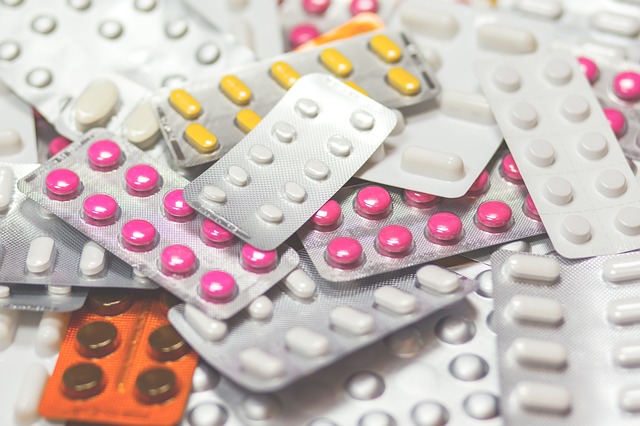 How Does the Xarelto Cost Compare With Other Drugs?
According to the official Xarelto website, "Xarelto has the lowest out-of-pocket cost than any other blood thinner in its class in the U.S." This means that, compared to other anticoagulants in the same class as Xarelto—i.e., factor Xa inhibitors—Xarelto should be more affordable.
Other factor Xa inhibitors include Eliquis and Savaysa. Here is a quick look at how these three medications compare with one another in regard to cost:
| | | |
| --- | --- | --- |
| Drug Name | What GoodRx Says | What Drugs.com Says* |
| Eliquis | $482.69 for 60 5-mg tablets | $413.44 for 60 5-mg tablets |
| Savaysa | $380.05 for 30 60-mg tablets | $336.23 for 30 60-mg tablets |
| Xarelto | $480.09 for 30 20-mg tablets | $413.09 for 30 20-mg tablets |
*All prices are based on the Drugs.com discount card.
In this chart, we've compared the estimated prices of the most common dosages and quantities of these three similar anticoagulant medications.
But because there are wide ranges in cost, quantity, and dosage for these drugs, it's difficult to determine which is the cheapest. Ultimately, it's best to consult your doctor or pharmacist to see which medication will be most affordable for you based on your insurance.
Recap: What Is the Cost of Xarelto?
The cost of Xarelto, a prescription blood thinner, ultimately depends on whether your health insurance covers the drug and which pharmacy you go to.
Since most insurance plans cover Xarelto, your co-pay should normally cost around $10-50 (assuming you've already met your prescription deductible, if you have one). If your insurance doesn't cover Xarelto or if you don't have insurance, you'll need to pay the full price, which is anywhere from $440 to $530 for a one-month supply.
Most pharmacies charge similar fees for Xarelto. Costco offers some of the lowest prices at around $440, while Safeway and Rite Aid offer some of the highest prices above $500.
Many discounts for Xarelto are available online and through the manufacturer. One discount, available on the official Xarelto website, works with your insurance to give you a $0 co-pay each month.
It's difficult to compare the cost of Xarelto to those of other similar medications such as Eliquis and Savaysa due to differences in dosage, quantity, and pharmacy. Therefore, talk with your doctor or pharmacist if you want more information about which medication will be most affordable for you.
Have friends who also need help with test prep?
Share this article!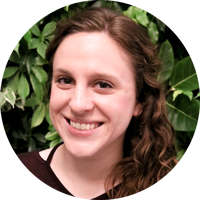 About the Author
Hannah received her MA in Japanese Studies from the University of Michigan and holds a bachelor's degree from the University of Southern California. From 2013 to 2015, she taught English in Japan via the JET Program. She is passionate about education, writing, and travel.
Get Free Guides
to Boost Your SAT/ACT