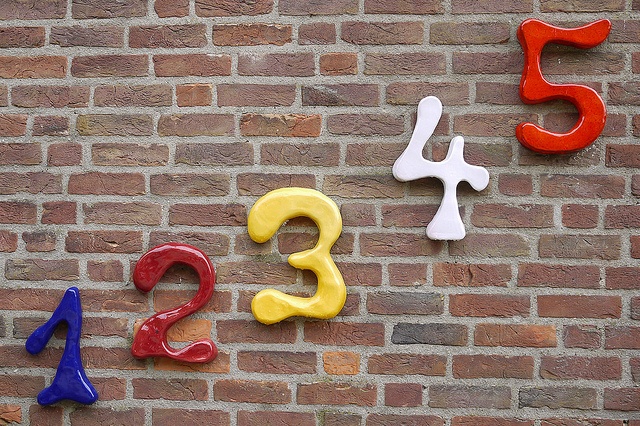 You may have heard of something called the SAT II (or SAT 2) and wondered what it could possibly be. A secret, harder version of the SAT, perhaps? The reality is less dramatic: the SAT II is just an old name for the SAT Subject Tests.
This guide will explain the current form of the SAT II, outline the difference between the SAT 1 vs SAT 2, and show you how to determine which of the tests you need to take.
Feature Image: Matthias Neugebauer/Flickr
What Are the SAT 1 and the SAT 2?
As I touched on above, these are simply out-of-date monikers: the SAT I is now known as just as the SAT and the SAT II is more descriptively referred to as the SAT Subject Tests. Colleges sometimes still refer to the tests as the SAT I and SAT II, so don't worry if you see those terms.
The SAT started out as a military IQ test but was first administered as college admissions assessment in 1926. Since then, it's undergone a series of changes to make it less focused on determining innate ability and more geared towards testing concepts and skills students learn in school. It's weathered a few controversies, but it's still considered a decent predictor of how students will do in college.
The Subject Tests are almost as old as the SAT proper. They started in 1937, officially called Scholarship Tests, but known colloquially as the Achievement Tests, and were basically the same thing they are now: one hour tests on specific subjects like biology and world history.
There are currently 20 different Subject Tests, and you can sign up for up to three per test date.
| | | | |
| --- | --- | --- | --- |
| Humanities | Math and Science | Languages | More Languages |
| Literature | Math Level 1 | French | French with Listening |
| U.S. History | Math Level 2 | German | German with Listening |
| World History | Biology/EM | Spanish | Spanish with Listening |
| | Chemistry | Modern Hebrew | Chinese with Listening |
| | Physics | Italian | Japanese with Listening |
| | | Latin | Korean with Listening |
What's the Difference Between the SAT 1 and the SAT 2?
Originally, the SAT I was meant to test aptitude and the SAT II was meant to test achievement. That is to say, one tested what you were capable of and the other tested what you knew. But when the College Board moved away from the idea that the SAT I tests innate ability, they reframed it as a reasoning test, making the difference between the two less defined.
With the latest changes, the SAT I (now just the SAT) is more focused than ever testing knowledge rather than logic. At this point, I would say that the SAT tests general knowledge and and the Subject Tests assess topical knowledge.
Take a look at the chart below for a rundown of the basic differences between the tests in their current forms.
| | | |
| --- | --- | --- |
| | SAT | SAT Subject Tests |
| Other Names | SAT 1, SAT I, SAT Reasoning Test | SAT 2, SAT II, SAT Achievement Tests |
| Format | 3 hr, 45 min multiple-choice test (with one essay question) | 1 hr multiple-choice test |
| Subject Matter | Reading, Writing, Math | 20 different topics (listed above) |
| Which Schools Require It? | Almost all colleges | Some very selective colleges |
How to Determine Whether You Need to Take the SAT, the SAT Subject Tests, or Both
A good rule of thumb is that you'll almost certainly have to take the SAT I (or the ACT), but you'll probably only need to take the SAT II if you're applying to very selective colleges. Nonetheless, you should check the testing requirements for each school you're applying to, since they can differ quite a bit.
The majority of colleges have one of three basic policies on the SAT Subject Tests. Let's go through them one at a time.
They Only Ask for the SAT (or ACT)
Most schools, including the major state universities, don't require applicants to submit Subject Test scores. However, some colleges will still consider SAT II scores, so they can be a helpful way to show mastery of a certain subject area (as long as you do well).
They Ask for the SAT (or ACT) and SAT Subject Tests
A handful of very selective schools, including Harvard, Carnegie Mellon, and Pomona, require applicants to submit scores from both the SAT I and between one and three (usually two) SAT II tests. Some colleges have more specific guidelines regarding which tests you need to take: for example, MIT requires one Math SAT II and one Science SAT II.
Other schools—including Brown, Rice, and McGill—will waive the Subject Tests requirement if you submit ACT scores. These schools do still look at the Subject Test scores if you send them, however.
They Ask for the SAT or SAT Subject Tests
A growing subset of schools have adopted a test flexible policy, which means they allow students to choose which scores they'd like to submit from a number of different tests. Examples of schools that allow students to submit SAT II results in place of SAT or ACT scores include NYU, Colorado College, and Middlebury.
As you can see, colleges policies on the SAT II vary widely. Make sure to look up the testing requirements for every school you're planning to apply to and determine what you need to do well in advance. You might want to start by checking out our complete list of schools that require SAT Subject Tests, but be sure to confirm colleges' policies on their websites.
What's Next?
If you've determined that you need to take the SAT II, the next step is figuring out which Subject Tests you should take and what scores you need to shoot for. You might also want to take a look at our SAT Subject Test study guides for US History and Physics.
If you're applying to Ivy League schools, check out our target guides on what SAT score you need, how the Ivy League views the ACT, what their average SAT II scores are, and exactly how you can get in.
Have friends who also need help with test prep?
Share this article!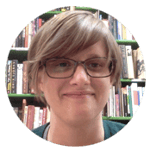 About the Author
Alex is an experienced tutor and writer. Over the past five years, she has worked with almost a hundred students and written about pop culture for a wide range of publications. She graduated with honors from University of Chicago, receiving a BA in English and Anthropology, and then went on to earn an MA at NYU in Cultural Reporting and Criticism. In high school, she was a National Merit Scholar, took 12 AP tests and scored 99 percentile scores on the SAT and ACT.
Get Free Guides
to Boost Your SAT/ACT