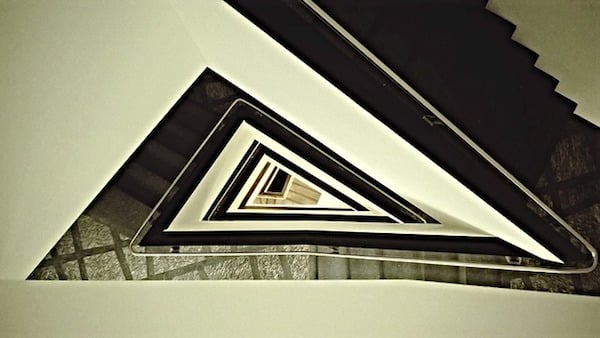 An education in interior design is getting more and more important for aspiring professionals in the field. In many states, you can't call yourself an interior designer unless you have a license or a certain level of education.
If you're thinking about becoming an interior designer, you'll want to know about the best interior design schools you can attend in the US. Whether you want to work on residential or commercial design, the following programs will prepare you well for your future career as an interior designer. Before getting to the rankings list, I'll briefly go over what makes interior design programs unique.
What's So Special About an Interior Design Program?
Interior design schools teach a unique set of skills. These programs focus on the creative aspects of design, of course, but a good program also instills strong technical, business, and management skills in its students. If you attend a top interior design school, you'll learn:
Client-facing skills, like researching clients' goals and project requirements

How to create 2D and 3D space plans

How to select colors, materials, textures, and decor

How to ensure that space plans meet all public health, safety, and welfare requirements and codes

How to prepare project budgets and schedules

How to prepare construction documents

How to collaborate with other professionals, like architects and engineers

How to oversee, manage, and supervise projects
Some of these programs offer bachelor's degrees (BAs), whereas others offer a bachelor of fine arts (BFAs) or even bachelor of science (BS) degrees. I'll talk more about the difference between these degrees at the end of this post.
How Are These Schools Ranked?
To come up with a reliable list of the top 10 interior design schools, I aggregated common ranking lists from interior design industry experts (including DesignSchoolsHub and Design Intelligence). These lists compiled the rankings by surveying design professionals and asking which schools best prepare students' for a career in interior design.
These programs aren't listed in any particular order - if a school's on this list, it'll give you a top-notch interior design education. That said, I did separate the schools into two tiers based on their aggregate rankings. Keep in mind, however, that the most important consideration in choosing one of these schools is finding one that best fits your own preferences and interests.
Let's get to our rankings of the best colleges for interior design!
Best Interior Design Schools: Tier 1
These are the top rated schools, the cream of the crop. They're likely to be the most competitive of all interior design programs, so be cautious when putting together your applications - you don't only want to apply to schools with very low admissions rates.
If you want more information about admissions statistics and requirements for any of these schools, just click their names!
The New York School of Interior Design is the only school on this list that specializes solely in interior design education. It's also a top-ranked graduate school for interior design, which indicates strong faculty, networking, and post-grad opportunities. Graduates of this institution have pretty great career prospects: 92% of students find jobs within six months of getting their degree.
If you aren't sure whether you want to commit to a full degree program, or if you don't yet feel prepared to apply to an interior design program, you can also enroll in one of their non-degree certificate programs to work on building a portfolio.
Degrees offered: BA, BFA
Rankings: #3 by Design Intelligence, #4 by Design Schools Hub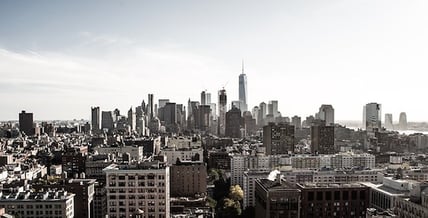 One of the best cities to be for any type of arts program.
The New School for Design boasts some well-developed networks in commerce and industry, so this school may be a particularly good option for students who wish to pursue commercial design. If you're not sure what you want to focus on, however, you can still find your niche here: The New School offers more than 25 undergraduate and graduate programs (their grad programs are top-ranked as well).
This institution states that they put a special focus on collaborative work, meaning you'd have an opportunity to complete group projects, perhaps even with students who belong to different degree programs. As interior designers have to work with many different types of professionals in order to complete a job, this type of collaboration will help prepare you for your career in design.
Degree offered: BFA
Rankings: #5 by Design Intelligence, #5 by Design Schools Hub
If you hope to get a job right after graduation, you should definitely check out Pratt Institute: last year, 93% of seniors found jobs after graduation. Are you hoping instead to continue your education with a graduate degree? Well, 100% of students who applied to graduate school were accepted to at least one program. (Unfortunately, I don't have the data on the actual quality of programs that students ended up attending.)
Like other top schools on this list, the Pratt Institute also boasts a top-rated graduate program for interior design.
Degree offered: BFA
Rankings: #2 by Design Intelligence, #2 by Design Schools Hub
One of the most famous and well-ranked arts and design schools in the US, RISD is located in Providence, RI, which has one of the highest concentrations of artists in the country. The interior design major is known as "interior studies" or "interior architecture" at RISD.
The Rhode Island School of Design is particularly well-known for teaching its students with practical instruction and coursework. If you're interested in eventually going to graduate school, you should know that RISD also has a highly-ranked grad program for interior design.
Degree offered: BFA

Rankings: #4 by Design Intelligence, #3 by Design Schools Hub
SCAD is ranked highly across the board for all its art and design programs (not just interior design), ensuring that you'll have access to other artistic and creative resources on campus. The main campus is located in Savannah, GA, but SCAD also has interior design programs based in Atlanta, Hong Kong, and Lacoste (France). These other program locations mean greater opportunities to get internships in metropolitan areas, or opportunities to study abroad.
Degree offered: BFA

Rankings: #1 by Design Intelligence, #1 by Design Schools Hub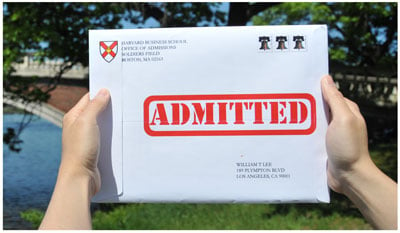 Want to build the best possible college application?
We can help. PrepScholar Admissions is the world's best admissions consulting service. We combine world-class admissions counselors with our data-driven, proprietary admissions strategies. We've overseen thousands of students get into their top choice schools, from state colleges to the Ivy League.
We know what kinds of students colleges want to admit. We want to get you admitted to your dream schools.
Learn more about PrepScholar Admissions to maximize your chance of getting in.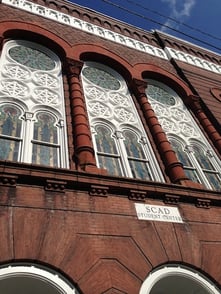 Architecture's not bad for a design school, right?
Best Interior Design Schools: Tier 2
These schools are generally lower-ranked than Tier 1 schools, but they still offer very strong interior design programs and tend to show up towards the top of many ranking lists.
Like with the Tier 1 schools, just click any school name to get more information about admissions statistics and requirements.
Cornell is the only Ivy League school that offers an interior design program. This program has a special focus on the impact of design decisions on the environment.
Degree offered: BS
Rankings: #8 by Design Schools Hub
Drexel's interior design program combines the study of interior design with the study of art and art history. Students explore the behavioral aspects of interior design in addition to aesthetic aspects.
Degree offered: BS
Rankings: #10 by Design Schools Hub
FIT is very well known for its fashion design programs, but it also boasts a strong interior design program. It's the largest program of its kind in NYC, with over 400 students. If you attend FIT, you'll have the opportunity to work with top professionals in NY, including architects and interior/lighting/graphic designers.
Degree offered: BFA

Rankings: #7 by Design Schools Hub
Syracuse's program is called "Environmental and Interior Design," which is a bit broader than most of the other programs on this list. At Syracuse, interior design students get a liberal arts education + studio courses in fine arts and crafts to supplement their main course of study. This program may be a good option for students who want to focus on design, but also want parts of a more standard liberal arts experience.
Degrees offered:

BFA or BID (Bachelor of Industrial Design)

Rankings: #9 by Design Schools Hub
University of Cincinnati - School of Architecture and Interior Design
This program emphasizes the physical, psychological, and social needs of people at work and at leisure. The program is five years in length - longer than the standard four-year degree program - and requires 1.5 years of cooperative education experience. About 70% of students have jobs within three months of graduating.
Degrees offered: BS

Rankings: #6 by Design Schools Hub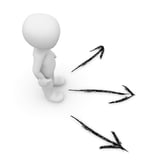 Let's talk about how to choose the program that's best for you.
How to Pick the Right Interior Design Program for You
Although there are fewer interior design program choices out there than say, liberal BA program choices, you still have to sift through a lot of information to pick a school that's right for you. Hopefully, this last has got you started on the right track - but there are other things to keep in mind before committing to a particular school:
Make sure it's accredited by the CIDA (Council for Interior Design Accreditation). Any program that will prepare you for a career as an interior designer should be approved by this organization. All the schools on the list above are accredited by CIDA and note this very obviously on their websites. If you're not sure whether a particular school is accredited, get in touch with their admissions office.
Choose a school that offers a degree you want. Most interior design programs offer a BA or a BFA, although some offer a BS. If you attend a BA program, you'll likely get more of a traditional liberal arts degree, meaning that program strives to educate well-rounded artists and scholars.

BS degrees are more strictly focused on their subject matter than BAs, meaning you'll take fewer gen ed courses. Finally,

BFAs are professional degrees; you'll take some general education courses, but the main focus of the program will be helping you to hone and focus your artistic talent and voice.
Decide if you want a flexible or focused degree program. Some of the programs above offer plenty of room for students to explore their artistic and design interests, and boast dozens of degree options and specializations. Others are more focused and narrow, and may be good fits for students who already know what interests they want to pursue. Spend some time exploring the programs' websites to get a better feel for whether they're good fits for you.
Choose a program with portfolio requirements that you'll be able to meet. As with any design or arts program, you'll have to submit a portfolio as part of the application process for any of the schools listed above. Some of these portfolio requirements may seem reasonable whereas others might be tough to meet. Explore each program's portfolio requirements well ahead of any application deadlines.
Take location into account. Are there particular fields or specialties where you might have an advantage if you're living in a certain area?
Once you consider all these factors, you'll be better able to choose an interior design program that's right for you. The better the fit, the more successful you're likely to be in school and your career.
What's Next?
If you're planning on going to an interior design school, you'll likely need to create a portfolio of your best work. Learn more about how to make a great portfolio that will impress your dream school.

Once you're done putting together a list of schools to apply to, the next step should be figuring out how to pay for your education. Learn more about how to apply for financial aid, how to pay for school without loans, and how to get some of the top scholarships in the country.
Thinking about going to an art school instead? Check out our guide on the best art schools in the United States!
Want to improve your SAT score by 160 points or your ACT score by 4 points? We've written a guide for each test about the top 5 strategies you must be using to have a shot at improving your score. Download it for free now:


Have friends who also need help with test prep?
Share this article!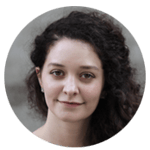 About the Author
Francesca graduated magna cum laude from Harvard and scored in the 99th percentile on the SATs. She's worked with many students on SAT prep and college counseling, and loves helping students capitalize on their strengths.
Get Free Guides
to Boost Your SAT/ACT