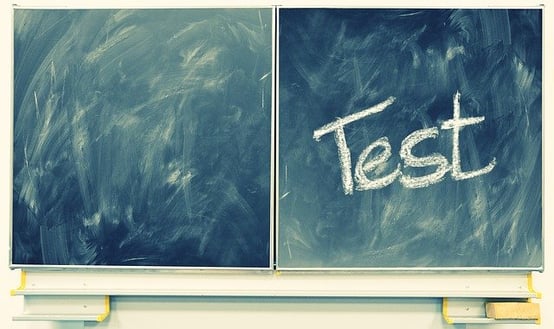 What is the Accuplacer test? Are you a new college student who needs to take the test for your school? Are you a school administrator who's heard the Accuplacer can help ensure students get placed in the correct classes? The Accuplacer is different than most other standardized tests, and it's important to understand what the test is for, what the testing experience will be like, and what Accuplacer scores will mean. We cover everything you need to know about the Accuplacer in this guide, including who should take it, what it covers, how you sign up for the test, and what Accuplacer scores mean (and why it's impossible to pass or fail the test).
What Is the Accuplacer Test? Who Takes It?
The Accuplacer is a test designed to properly place students in college-level courses. The Accuplacer is developed and administered by the College Board, the same organization that makes the SAT and AP tests. The Accuplacer is most often administered by colleges who want to make sure students are ready for college or figure out which level of college classes students are prepared for. However, the Accuplacer can be taken by any of the following groups:
High school graduates about to begin college
Current high school students who want to take college-level classes
College transfer students
ESL college students
Colleges don't use the Accuplacer to decide whether to admit a student or not; instead, the test is taken by students who have already been accepted but need to be enrolled in courses of the correct difficulty level. By having students take the Accuplacer test, colleges can ensure that they're placing students in the most appropriate courses and the students won't be overwhelmed by classes that are too difficult or bored by classes that are too easy.
What Is the Format of the Accuplacer?
The Accuplacer is actually a series of subtests that cover reading, writing, and math skills. Your school will determine the exact format of the Accuplacer exam you take since it chooses which of the subjects you'll be tested on. Your Accuplacer may just consist of reading and writing, for example. Regardless of how many subtests you take, you'll take the entire Accuplacer at one time. All of the questions, except the WritePlacer essay, are multiple choice.
The test is taken entirely on the computer, and there is no time limit for the multiple-choice sections. (Some schools may limit how long you have to write the essay). After you answer a question, you won't be able to go back and review it or change your answer. The test is also adaptive, which means that your response to each question determines the difficulty of the next question. So, if you answer a lot of questions correctly, the questions will get harder, and if you answer a lot incorrectly, the questions will get easier. This makes it possible for you to get more accurate scores while answering fewer questions.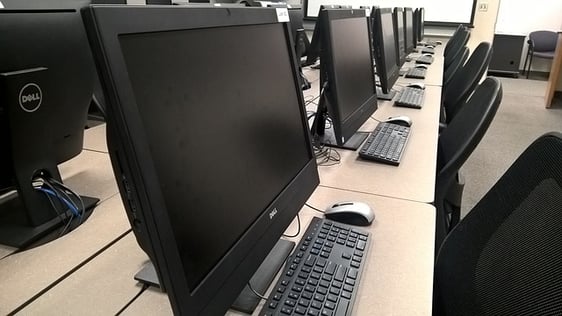 What Does the Accuplacer Cover?
As we mentioned above, the Accuplacer tests a series of subjects in reading, writing, and math. Below is a quick overview of each of the subtests, along with the main topics they test.
Reading
Students will read passages from a range of tests and determine the meaning of words and phrases within the texts. The main topics covered are:
Information and ideas
Rhetoric
Synthesis
Vocabulary
Writing
Tests the student's ability to revise and edit longer texts. There are two main knowledge areas tested:
Expression of Ideas covers development, organization, and effective language use.
Standard English Conventions covers sentence structure, usage, and punctuation.
Arithmetic
Tests mathematics knowledge in the following areas:
Whole number operations
Fraction operations
Decimal operations
Percents
Number comparisons and equivalents
Quantitative Reasoning, Algebra, and Statistics
Tests mathematics knowledge in the following areas:
Rational numbers
Ratio and proportional relationships
Exponents
Algebraic expressions
Linear equations
Linear applications and graphs
Probability sets
Descriptive statistics
Geometry concepts
Advanced Algebra and Function
Tests mathematics knowledge in the following areas:
Linear equations
Linear applications and graphs
Factoring
Quadratics
Functions
Radical and rational equations
Polynomial equations
Exponential and logarithmic equations
Trigonometry
WritePlacer Essay
Students write an essay in response to one of several prompts, and their writing skills are graded by a computer. Students will be graded on:
Purpose and focus
Organization and structure
Development and support
Sentence variety and structure
Mechanical conventions
Critical thinking
ESL
This subtest helps place English learners in the appropriate courses for their language skills. It tests English skills in the following areas:
Sentence meaning
Language use
Reading skills
Listening
WritePlacer ESL
How Can You Register for the Accuplacer Test?
Unlike say, the SAT or ACT, you won't go online and register for the Accuplacer yourself. The school who's requesting you to take the test will do the registration and administration of the test for you. You'll likely need to set up an Accuplacer account, but your school will walk you through when and how they want you to do that. Then you just need to show up and take the test. This also means that a student can't just decide to take the Accuplacer on her own. Her school must decide if she'll take it, since only schools can request Accuplacer tests.
You will either take the test at the school you'll be attending (the more common option) or at an approved testing center (this is typically only done if you live far from your future school and won't be able to take the test on-campus in time). You'll see your results immediately after finishing the test (they'll also be emailed to you).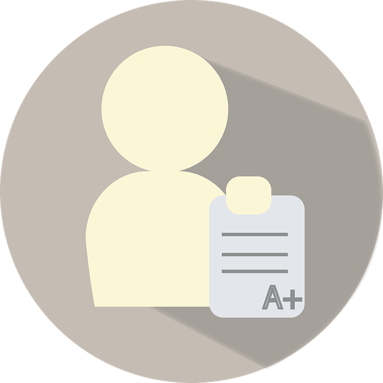 How Is the Accuplacer Scored?
Scoring on the Accuplacer is different compared to many other exams. You'll receive a score for each subtest you take. You can't pass or fail the Accuplacer, and it can even be difficult to determine what a "good" or "bad" score on the test is.
Accuplacer tests (with the exception of WritePlacer and ESL tests) are scored on a scale of 200 to 300, and scores are separated into five score bands:
200–236
237–249
250–262
263–275
276–300
The band your score falls within indicates where your skills are in that subject. You can see what skills each band corresponds to for the different subjects by looking at the Accuplacer Skills Insight document. For example, if your Arithmetic score falls within the 250-262 band, that means you have all the skills mastered by scorers in the lower score bands, as well as the ability to:
Use addition, subtraction, multiplication, and division of whole numbers and decimals to solve multi-step applied problems
Use addition, subtraction, and multiplication to solve one-step problems involving fractions
Determine the result when taking the percent of a given number
The WritePlacer essay is scored from 1-8, while the WritePlacer ESL essay is scored from 1-6. The other four Accuplacer ESL tests (Language Use, Listening, Reading, and Sentence Skills) are scored from 20-120.
The College Board states outright that they don't recommend a particular score band as a "passing" score and that each school should determine what score bands they want students to meet. Therefore, the score you're aiming for will depend on the school that's having you take the Accuplacer. Some schools may want you to meet a specific score band in certain subjects to ensure you're ready for your classes, while others may just want to know where you score so you can be placed in the proper class level.
This doesn't mean you shouldn't take the test seriously though. If you slack off on the Accuplacer, you'll likely end up in a class that's too easy for you, and you may be required to take remedial classes that you don't need.
Schools may also incorporate other factors, such as your GPA, standardized test scores, and the courses you took, with your Accuplacer scores to determine the best courses for you to enroll in.
Summary: What Is the Accuplacer Test?
The Accuplacer is an exam colleges use to place students in courses of the correct difficulty level. It's not used in college admissions, but rather after students have been accepted and before they choose their classes.
The Accuplacer test covers topics in reading, writing, and math, although each school determines which subject(s) their students will be tested on. There is also a set of Accuplacer ESL tests. A student can't decide to take the Accuplacer on her own; a school must order the test. Accuplacer scores are organized into bands which indicate where your skills are for each subject. You'll receive your scores immediately after taking the test.
What's Next?
Want to take some Accuplacer practice tests and see how you're scoring? We've compiled a guide with the best Accuplacer practice materials.
Wondering what to major in? Our guide covers the 5 key factors for choosing the best college major.
Want more help preparing for the Accuplacer? Our Accuplacer study guide has all the information and tips you need to get your best score on the test.
Have friends who also need help with test prep?
Share this article!
About the Author
Christine graduated from Michigan State University with degrees in Environmental Biology and Geography and received her Master's from Duke University. In high school she scored in the 99th percentile on the SAT and was named a National Merit Finalist. She has taught English and biology in several countries.
Get Free Guides
to Boost Your SAT/ACT