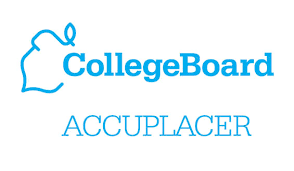 If you're going to take the ACCUPLACER exam, then you're definitely going to want to take some practice tests before the big day!
Practice tests are an important part of the test prep process. They can help you gauge your progress, create focused study plans, and familiarize you with the ACCUPLACER test.
This article will tell you everything you need to know about the ACCUPLACER practice tests: where to find them, how much they cost, how they will work to your specific needs, and so much more.
There's a lot to cover, so let's get started!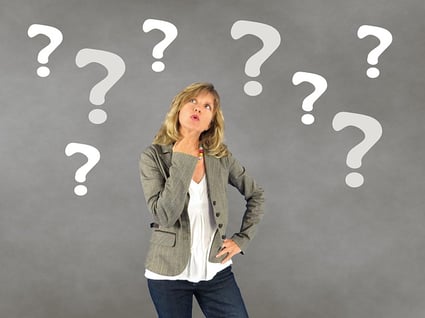 What Is the ACCUPLACER Test?
The ACCUPLACER is a placement test, meaning it's designed to assess your skills in a variety of key areas so that you can be placed in the courses at the level appropriate to your abilities.
It's specifically used by colleges to determine whether students are ready to enroll in credit-earning courses or not. Many colleges have remediation programs that are designed to help students improve their core skills without counting for credit (or factoring into your GPA).
In other words, the ACCUPLACER test is designed to help colleges decide if students need to take remedial courses or not.
The ACCUPLACER test includes assessment in three areas: reading, writing, and mathematics. The mathematics section is broken down into three subtests: Arithmetic; Quantitative Reasoning, Algebra, and Statistics (QAS); and Advanced Algebra and Functions (AAF).
There is also an essay component to the ACCUPLACER test called the WritePlacer Essay.
There's a lot to know about the ACCUPLACER test, so be sure to check out our complete ACCUPLACER overview.

So, do you need to take the ACCUPLACER test?
Whether or not you need the ACCUPLACER placement tests depends largely upon whether it's required by your university. If your college uses the ACCUPLACER to determine your placement in coursework, then you're going to have to take it no matter what. If you're unsure whether you need to take the ACCUPLACER exam, check with your college or university!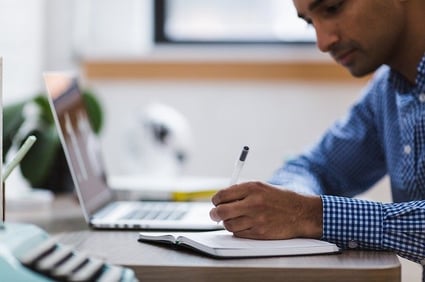 Do I Need to Study for the ACCUPLACER Test?
It's never a bad idea to study for a test. But determining how much you should study for the ACCUPLACER depends on two factors: your high school performance and your test-taking ability.
First, consider how well you performed in your high school courses. Did you make As and Bs in English and math courses? Or did you start to struggle as the material started to get more difficult? Did you take AP or IB classes, and did you do well in them?
Then, think about how you do on standardized tests. Are you the type of student who can wing it and get an A? Or do you have a little test anxiety that makes things tough?
If you struggle in one of the ACCUPLACER test's core subjects—reading, writing, and math—or if you're not a good test taker, then you should definitely set aside some time to study for the exam.
But how much time should you study? Well, that depends on how much you're struggling in the areas we've mentioned. That's why we recommend that everyone take at least one ACCUPLACER practice test. That way you can gauge your level of preparedness and brush up on your skills before you actually take the exam. It's also a good way to get a feel for the format of the test. Knowing what to expect from the ACCUPLACER exam can help calm some of your test-day jitters!
Having said that, keep in mind that the ACCUPLACER exam is a placement test, meaning you can't fail it. Its goal is to make sure that you're being placed in courses that will help you succeed in the long run.
Here's what we mean: universities don't want you to enroll in classes you're not ready to take. Not only is that stressful for you, it can also hurt your GPA...which can affect your scholarships and financial aid. The ACCUPLACER is a way for a school to make sure new students are enrolling in the right course level, which can ensure students' long-term success in college.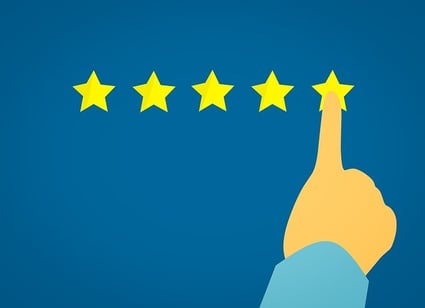 The Best ACCUPLACER Practice Tests
Now that you know more about the exam, let's talk more about ACCUPLACER practice tests. We've compiled a list of the best ACCUPLACER practice tests so that you can find the resources you need quickly and easily.
We've also broken the practice tests out into categories to help you find what you need. There are four categories below: best overall resource, reading practice tests, writing practice tests, and math practice tests.
That way you can focus on the material that's toughest for you!
The Best Overall Resource
If you're ready to start studying for the ACCUPLACER exam by using practice tests, then you've come to the right place. This is our pick for the best all-around ACCUPLACER practice test resource.
Your first stop for practice tests should be the College Board's Practice for ACCUPLACER page. Here you'll find a number of official materials that will help you prepare for the ACCUPLACER tests.
We recommend starting here for a few reasons. First, the ACCUPLACER exam is administered by the College Board, so their resources are the most up-to-date and accurate. Second, the College Board provides a wide variety of study tools to help you get ready for your test.
The most helpful tool included on this page is the ACCUPLACER study app. This ACCUPLACER study app provides practice tests in all categories, which you can take as many times as you like. The practice tests are formatted exactly like the ACCUPLACER placement tests themselves, and offer immediate feedback on your answers, with explanations of why the answers are correct or incorrect.
That way, you can study anywhere you like and get feedback in real time!
Second, the College Board's ACCUPLACER website has a number of sample question packets available for each test, with rationales for the correct answers at the end. You can download these as PDFs and print them out, then work on them at your own pace. Again, these are official questions from College Board themselves, so they are a very useful and representative tool for studying the real thing!
The third ACCUPLACER study tool you can find on the College Board's website is a selection of sample essay prompts, along with sample essays, their scores, and the rationales for why the essays received the scores they did. You can practice writing essays using the sample prompts, then compare your essays to the ones that have been scored in the packet. That way, you can see how your writing stacks up.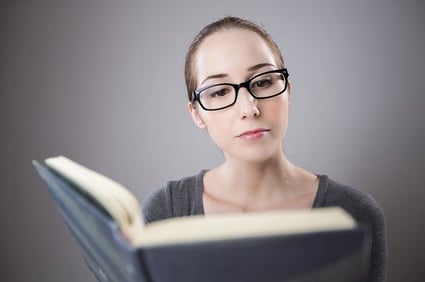 The ACCUPLACER Reading exam tests your ability to read, comprehend, and analyze a text.
ACCUPLACER Reading Practice Tests
In order to pass the ACCUPLACER Reading Test, you'll have to be able to read short passages (often just a few paragraphs) and be able to understand what words and phrases mean in the context of the passage. The texts will include literature, nonfiction, history, and various experiences from careers or the sciences, and they will range from easy to relatively difficult.
According to College Board's website, some of the areas you'll be assessed on are:
Reading comprehension, including picking out major ideas and themes
Analyzing word choice and points of view
Analyzing and critiquing logic and arguments
Synthesizing texts (i.e. comparing more than one text and understanding how they work together)
Vocabulary
We've put together a list of the best ACCUPLACER reading practice tests available to help you brush up on these important skills.
Cost: FREE
Best For: Students who want to take one more practice test before the actual exam
This ACCUPLACER reading practice test is nothing fancy, but it provides a quick click-through approach to taking the ACCUPLACER Reading Test. While the questions themselves may not be exactly like those provided by College Board, they're similar enough to be useful—and the price is definitely right! We recommend using this after you've already taken the practice tests available from the College Board.
Cost: FREE
Best For: Students who are short on time
Mometrix's ACCUPLACER reading practice test is short—it only gives you 15 questions. But it's free, and it does give you a sense of the types of questions you'll see on the reading section of the exam. If you don't have a lot of time to study for the ACCUPLACER, but you want to at least get a sense of what the exam will be like, this is a good resource for you.
Cost: Subscription-based (free for 30 days)
Best For: Students who are struggling with reading comprehension
Once you create an account, you can start your free trial and access Study.com's ACCUPLACER reading practice tests. Once you create your account you'll see the practice test, which is a combined study resource and exam. For each question, Study.com provides rationales for the correct answers as well as videos and tutorials you can watch that can help you learn to better read and respond to the test questions. So if you're looking for some extra guided help on the ACCUPLACER's reading section, this is a great choice!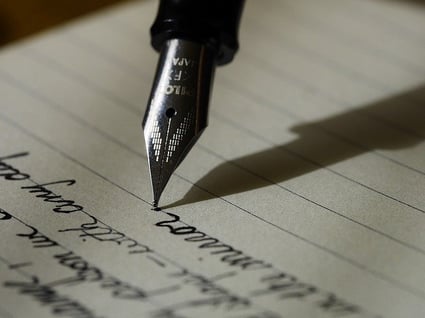 The ACCUPLACER Writing exam tests your ability to edit a text. That means you'll have to brush up on your grammar skills!
ACCUPLACER Writing Practice Tests
In order to pass the ACCUPLACER writing test, you'll need to be able to edit or revise several passages for "for effective expression of ideas and for conformity to the conventions of Standard Written English sentence structure, usage, and punctuation."
This is a fancy way of saying you'll be evaluating and editing, rather than writing your own content. (The ACCUPLACER exam also has an essay portion, which is different from the Writing section.)
According to the College Board's website, the key areas they are testing for are:
Being able to evaluate a text's argument, organization, and use of language
Understanding English grammar, including vocabulary, structure, and punctuation
While that might seem challenging, the ACCUPLACER writing practice tests below can help you get a handle on those concepts in no time.
Cost: FREE
Best For: Students who want a quick overview of the writing section
As with the ACCUPLACER Reading Test linked above, this is a short practice test. It gives you 15 sample questions that offer an overview of the different question types you'll find on the writing section of the ACCUPLACER exam. What we really like about this resource is that it explains the rationale behind the correct answer for each question. But because it's so short, we recommend it as an introduction to the test or a supplement to the official practice tests we listed earlier.
Cost: About $15
Best For: Students who struggle with writing, editing, and revising
This 95-page book has study guides, an ACCUPLACER Writing practice test, and practice questions. It's basically a mini course on the writing and reading portions of the ACCUPLACER in one handy place. It's more expensive than some of the free practice tests on our list, but you'll definitely get your money's worth! If you need more comprehensive help—or if you prefer to study from a book rather than online—this would be an excellent resource for you.
Cost: FREE
Best For: Students who want to take multiple practice tests
Davenport University offers three free ACCUPLACER writing practice tests on their English department's website. The three tests are fairly short—they're about 15 to 20 questions each—but they're representative of the types of questions you find on the ACCUPLACER itself. If you're using practice tests to...well, practice your test-taking skills for test day, then you might find these practice exams useful.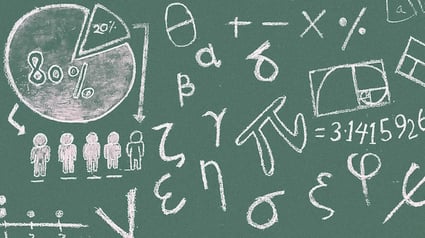 There are actually three ACCUPLACER math tests: Arithmetic; Quantitative Reasoning, Algebra, and Statistics (QAS); and Advanced Algebra and Functions (AAF)
ACCUPLACER Math Practice Tests
All three ACCUPLACER math tests are multiple choice and measure your ability to compute equations, your fluency with math skills, and your ability to apply mathematical concepts to real-life situations.
Keep in mind that each math test focuses on a different set of skills. This table shows you what math skills are tested on each ACCUPLACER math subject exam:
Subject Exam
Skills Tested
Arithmetic

Whole Number Operations
Fraction Operations
Decimal Operations
Percent
Number Comparisons and Equivalents

Quantitative Reasoning, Algebra, and Statistics (QAS)

Rational Numbers
Ratio and Proportional Relationships
Exponents
Algebraic Expressions
Linear Equations
Linear Applications and Graphs
Probability Sets
Descriptive Statistics
Geometry Concepts

Advanced Algebra and Functions (AAF)

Linear Equations
Linear Applications and Graphs
Factoring
Quadratics
Functions
Radical and Rational Equations
Polynomial Equations
Exponential and Logarithmic Equations
Trigonometry
If math isn't your strong suit, and you are concerned about how you might place, you'll probably want to study for the ACCUPLACER math tests. That's why we've found some of the best ACCUPLACER math practice tests available!
Cost: About $15
Best For: Students who need a comprehensive review
This 176-page book provides study guides, material reviews, practice questions, and practice tests from all three ACCUPLACER math subtests. This is a very thorough overview of the ACCUPLACER, updated for the upcoming academic year—and the best part is that it has sections over the reading and writing sections as well! If you're looking for a comprehensive review of the ACCUPLACER math exam, this is your best bet.
Cost: FREE
Best For: Students who want to access their knowledge
Barton College has a free practice available on their school's placement web page. This 80-question ACCUPLACER math practice test has multiple choice questions similar to those on the actual test, along with the answer key. There are no rationales for the correct answers, but as a resource to quiz yourself on material you've studied using other resources, this is an excellent go-to practice test!
Cost: FREE
Best For: Students who need a content overview
This online practice test is more of a practice test and study resource combined into one. It has a whopping 174 lessons, all of which have videos that walk you through the skills you need to know to find the answers. For each skill set, there are ACCUPLACER sample questions that you can solve. These mimic the format of the ACCUPLACER exam to give you some practical experience while helping you conquer tough math concepts.
Cost: FREE
Best For: Students who just want a quick overview of one subject area
TestGuide provides free ACCUPLACER math practice tests in three subject areas: arithmetic, algebra, and college math. Each test has about 10 questions, so they're pretty short. But they give you a decent sense of the material covered on the ACCUPLACER, and they're a good resource if you're looking to get an overview of the material and/or test your math skills. And since each subject has its own test, you can save valuable study time by zeroing in on the material you need to practice the most.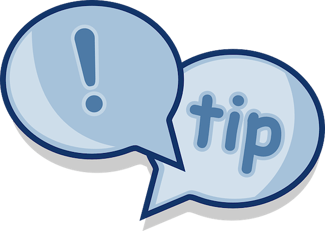 4 Tips for Using ACCUPLACER Practice Tests
So now that we've looked at several ACCUPLACER practice tests in each category, here are four tips that will help you get the most out of them.
Tip 1: Prioritize
Perhaps you're a math whiz and a big reader, but writing doesn't come naturally to you. There's shame in that, and you're definitely not alone!
If that's the case, use a practice test to diagnose the topics that are causing you the most trouble. Are you great with vocabulary, but struggle with grammar? Or maybe you're a whiz at picking out main ideas, but you're not sure what point of view is. Whatever it is, focus on the areas in which you need the most help, so that you don't waste your time studying areas that you're already comfortable with.
Tip 2: Don't Rush
The ACCUPLACER tests are not timed! That means that you have as long as you need to complete the actual tests. There's no need to try to speed through these ACCUPLACER practice tests. Take your time and try to learn why the answers are what they are. If you learn the material so that it makes sense to you, you'll do great on test day.
Tip 3: Don't Cheat
It can be tempting to try and speed up the studying process by flipping to the answer key as soon as you've answered a question (or to check on the right answer before you even attempt the problem). While this might make your study session go faster, it's not going to help you retain the information you're studying. Do your best to answer the questions on your own and then consult the answer key. That's the best way to learn.
Tip 4: Rinse and Repeat
Taking one practice test once isn't going to miraculously or dramatically improve your test scores. However, taking multiple tests and reviewing why the answers are what they are, repeating until you gradually get better and better at it probably will.
The best approach here is perseverance. While the first test or two might not be especially fun, you'll gradually get better and better as you learn the material, and that marathon approach is how you can get the most out of these ACCUPLACER practice tests. It will also help you knock your actual ACCUPLACER exam out of the park.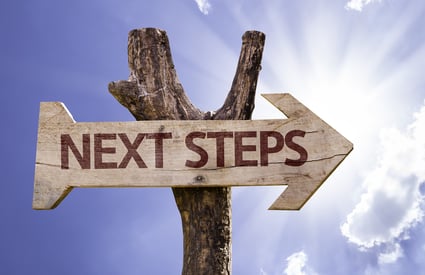 Next Steps
The ACCUPLACER test also has an essay portion. If your college requires you to take that portion of the exam, then you'll need to brush up on your writing chops. Start by checking out this guide to writing argumentative essays, then check out these articles on the SAT essay and ACT essay. While the ACCUPLACER essay portion isn't exactly the same, our SAT and ACT resources will teach you the key skills you need to succeed.
If you're struggling with math, PrepScholar has tons of resources that can help you learn even the trickiest material. For instance, this expert guide helps you learn the algebra you need to know for most standardized tests, and this one gives you a comprehensive overview of functions. Be sure to check out our blog for even more great information!
The reading and writing portions of the ACCUPLACER exam ask you to read passages and analyze them. Those are similar skills to what you'll use to do well on the SAT and ACT. Our SAT guide to reading can teach you how to break down difficult passages, and this article will give you some great general tips to improve your reading comprehension.
These recommendations are based solely on our knowledge and experience. If you purchase an item through one of our links, PrepScholar may receive a commission.
Have friends who also need help with test prep?
Share this article!
About the Author
Ashley Sufflé Robinson has a Ph.D. in 19th Century English Literature. As a content writer for PrepScholar, Ashley is passionate about giving college-bound students the in-depth information they need to get into the school of their dreams.
Get Free Guides
to Boost Your SAT/ACT