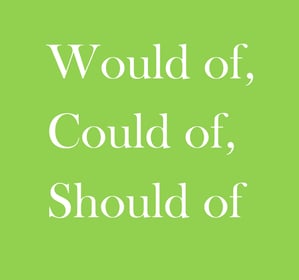 One of the trickier concepts that you will be tested on ACT English is your ability to choose the right word from among many that are not quite right, and to spot when words are being used incorrectly.
Are you confident in your ability to find the differences in a group of similar words? Can you distinguish what's needed from the context of a question?
If you're not so sure, read on to see how the ACT English will test you on this skill! In this post, I'll cover everything you need to know about these questions:
What Does "Diction" Mean, Anyway?
Diction is a fancy synonym for "word choice" - you may have heard your literature teacher talk about it when analyzing a famous author's writing style.
On the ACT English, there are three main ways that word choice becomes important:
recognizing commonly confused words
understanding meaning in context
recognizing idiomatic uses of phrases with prepositions
This final topic is large enough that we have a whole separate article dedicated to it.
But for the first two, let's look at some example sentences that illustrate these concepts.
There is nothing better then (1) waking up to the smell of freshly-brewed coffee. The exciting (2) smell really gets my blood pumping.
1. A. NO CHANGE
B. better than
C. better
D. better to
2. A. NO CHANGE
B. simulating
C. dazzling
D. stimulating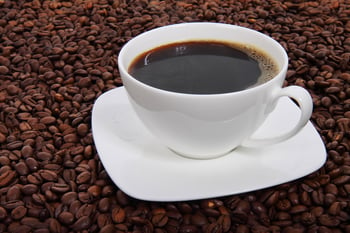 Answers: 1. B; 2. D
How did you do? These questions cover two of the most common types of diction errors that you will see on ACT English – commonly confused words and understanding meaning in context. Both of these test your ability to understand when a word is being used incorrectly. I'll go into each of these question types in more detail below.
But first, let's talk about why ACT English has diction errors in the first place.
Why Diction Errors?
ACT English basically tests your ability to be an editor. The ACT wants to see if you can spot and correct errors in short passages. This skill is important for college level work, such as writing papers.
Most of the ACT English questions focus on grammar, punctuation and style. By reading our guides or using another prep method, you can learn the various grammar rules that are important for being able to answer most of the questions on ACT English.
With diction questions, the ACT is looking to see which students can also spot errors where you can't apply your grammar rules. The only way you will know these answers is to understand the subtle differences between similar words.
If you don't think this task sounds too difficult, keep in mind that many students make diction errors all the time in their everyday speech and writing. The makers of the ACT know which words are most confusing for students, and focus on these when writing the test.
So let's start there – with the most commonly confused words that the ACT loves to test.
The Most Common Diction Errors
Some of the diction errors the ACT tests are random and therefore essentially impossible to study for.
However, the ACT writers have a couple of favorite errors, which usually appear at least once on every test. We'll go through these one at a time.
THAN vs. THEN
The first key concept for diction questions is understanding the difference between "than" and "then."
Than is used to show a comparison.
I am smarter than you are.
He eats more rice than beans.
Then is used for showing what happens next.
First, she went to the store. Then, she went home.
I want to eat my rice, then my beans.
Pop Quiz!
Look at the following pair of sentences. Can you tell which one is correct?
I like blue Cornish cheese more then any other cheese in the world.
I like blue Cornish cheese more than any other cheese in the world.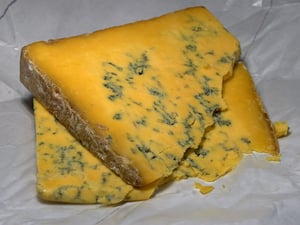 Answer: the second is correct because the sentence shows a comparison - than is needed.
How Should You Approach These Questions?
Then/than errors are pretty easy to spot and correct.
When you see one of these words underlined, look at the rest of the sentence. If it is comparing something, use "than." If it is telling that one thing happened after another, use "then."
Let's look back at the first question
At the beginning of the article, I gave you the following question:
There is nothing better then waking up to the smell of freshly-brewed coffee.
A. No change
B. better than
C. better
D. better to
Now you can understand why the answer is (B) better than. The sentence shows a comparison (waking up and smelling coffee vs. waking up and doing anything else), so we need than.
HAVE vs. OF
The second most important diction pair to know is "have" and "of."
The important distinction here is that "have" is a helping verb, while "of" is a preposition. If you see "of" being used as a helping verb, it will be incorrect!
The #1 Rule for Have/Of:
If you see could of, would/will of, should of, or might of: these are all INCORRECT.
Instead they should be could HAVE, would/will HAVE, should HAVE, and might HAVE.
This is one of those "everyday English" mistakes. In speaking, people tend to pronounce "have" like "of" because it's faster and easier to say. It also sounds a lot like our contractions "would've," "should've," etc.
This has led some people to believe that "of" is actually the correct word to use in these circumstances - but it's not!
Let's look at some examples:
She would of preferred gorgonzola, but she got Cornish blue instead. INCORRECT
She would have preferred gorgonzola, but she got Cornish blue instead. CORRECT
"Would of" is always incorrect; "would have" is the correct replacement.
How Should You Approach These Questions?
Have/of questions should also be very easy to spot if you're looking for them. If you see of or have underlined, be ready to see a diction question.
Remember that if you have would/will of, might of, should of, or could of, you can immediately cross out those answers.
Choose an answer that replaces "of" with "have" and is also grammatically correct in the sentence.
Let's look at an example from the ACT.
Dickinson's last twenty years of letters -- many over 1,500 words in length -- reveals the breadth and depth of her connection to the world through a wide circle of correspondents.
A. NO CHANGE
B. reveal
C. will of revealed
D. would of revealed
First thing we see in the answer choices are two answers that can automatically be crossed out, which makes our lives so much easier! Get rid of C and D, which both have the dreaded "of" construction.
Now it's a matter of differentiating between "reveals" and "reveal." At this point, you may notice that we are looking at a subject-verb agreement question. So we need to find what the subject is.
Ask yourself: what is doing the revealing? It's the "last twenty years of letters." When we cross out modifiers and the prepositional phrase, we get "last twenty years of letters." Now it's obvious that "years" is the subject.
Since "years" is a plural noun, we need the plural verb, which is "reveal." B is the answer.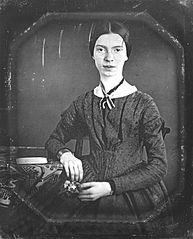 Other Easily Confused Words
The ACT will rarely test other commonly-confused words. These questions are very difficult to predict because they happen quite infrequently.
I have included a list of commonly confused words at the end of this article. Try reading through them and see if there are any that surprise you or that you didn't know.
If so, it wouldn't hurt to make sure you have these down before you take the test.
But don't bother spending a lot of time worrying about this list. The ACT will rarely test this kind of question, so it's really not worth stressing out over.
You will most often see these commonly confused words in the context of our next type of question, which is….
Understanding Word Meaning in Context
Instead of using really tricky commonly confused words, the ACT usually uses fairly common words with similar meanings, and asks you to choose which one is best for the sentence.

This can be tricky because you have to really think about what the differences are between the different words that you're given, and also understand what the sentence needs in order to most correctly complete it.

Let's look at an example of this type of problem from the ACT:

Many people might be surprised to learn that the American way of computing a person's age differs from the traditional Korean way. In Korean tradition, a person is considered to be already one year old at the time of his or her birth.

As a child growing up in two cultures, I found this contest a bit confusing. When I was in the fifth grade, was I ten or eleven years old?

A. NO CHANGE

B. change

C. dispute

D. difference

This example shows how the ACT uses relatively simple words to try to trick you. You are probably familiar with all of the words in the answer choices, so let's look at them closely to see which one best fits the sentence.

All of the words here imply some sort of contrast or conflict, but in very different ways.

Let's start with the given word, "contest." A contest implies some form of formal competition between two things. Though the author says that there are differences between American and Korean age counting traditions, he doesn't imply that they were actually in competition with each other. So (A) is out.

Let's look at (B). "Change" implies that something was one way, and then became another way. This doesn't work because these traditions haven't changed from one to the other - they were just different to begin with. So (B) is out.

(C) is quite similar to (A), in that "dispute," like "contest," shows a direct conflict between two things. Again, this doesn't really work because the two traditions aren't actually competing with each other.

That leaves us with (D), which is the only answer that makes sense. As we've said, the two traditions aren't having a fight; they contrast simply because they have different characteristics. That means that (D), "differences," is the most appropriate answer.

How Should You Approach These Questions?
The meaning in context questions are definitely the trickiest of the diction questions. To spot them, look for questions that have an underlined word and answer choices that are completely different words, but are loosely related in meaning.
First, read through the sentence. Try to place a word of your own in the spot of the underlined word.
Now look at the answer choices. Though they will be slightly similar words, they will have different meanings. Which of them can have the meaning most like the word you put into the sentence? Choose that as the answer.
Let's look at this example from the ACT and use the above strategy to answer it.
Perhaps the celebration of New Year's Day in Korean culture is heightened because it is thought of as everyone's birthday party.
A. NO CHANGE
B. raised
C. lifted
D. lighted
First, let's read through the sentence and try to see what should go in the blank. "Perhaps the celebration of New Year's Day in Korean culture is _______ because it is thought of as everyone's birthday party."
Something along the lines of "made more important" makes sense here. So which word could mean that?
You'll notice that almost all the words imply going up in one way or another - this is how the ACT is trying to trick you. But in the right context, one of them can also mean showing greater importance.
"Raised" and "lifted" both refer to physically moving something up (unless they are paired with other words - not the case here). So (B) and (C) are out.
"Lighted" is thrown in here to trick you and is quite different to the others - its means something has been made lighter, as in the opposite of darker. It doesn't work at all, so (D) is out.
Therefore the best word is the one the sentence started out with. If you look up "heighten", you will see it can mean to physically raise something up, but it can also mean to make something more intense or significant, which is close to the original idea we came up with, which was making something more important.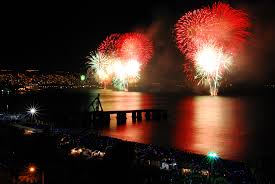 Looking Back
The second question I gave you about smelling coffee in the morning had one of these meaning in context errors. Take a second look at the question.
Though the answer choices are all vaguely related – they all imply something that excites or surprises in some way – the correct answer is "stimulating". This is the only word that really implies something that helps wake you up, which is what is needed to correctly complete the sentence.
Quick Recap
To summarize, here are the key strategies you need to use to master diction questions on ACT English:
"Of" used as a helping verb (would of, should of) is always incorrect. Choose an answer that replaces it with "have."
Use "than" for sentences with comparisons.
Use "then" to show one thing happening after another.
When you see a meaning in context question, first read through the sentence and mentally replace the word with one that makes sense in the sentence. Choose the answer that comes closest to the word you used.
Now It's Your Turn!
Read the following passage and answer the questions that follow.
For the past twelve years, Khoubbane has been the unassuming leader of a unique (1) culinary movement in Morocco: creating and distributing a variety of high-quality cheeses throughout the country
He slices a small piece off the outer edge of the wheel. A fine dusting of white mold already covers the cheese. The flavor is intense and creamy, with just a hint of the tang that will of developed (2) over the next five months with only Khoubbane's watchful eye and sensible (3) palate to determine when it has finished maturing.
It is an unexpected undertaking for the 56 year old. Cheese, as the western world knows it, is unpopular in Morocco. "Moroccans don't eat smelly things," he says with a shrug. "There is less love for cheese here then in (4) France or Italy."
This attitude is slowly changing, thanks to Khoubbane.
His success, he says, has been due to the fact that he has viewed the process as a labor of love, rather than a business adventure.(5)
A. NO CHANGE
B. single
C. differentiated
D. specified
A. NO CHANGE
B. would of developed
C. will develop
D. develops
A. NO CHANGE
B. sensitive
C. emotional
D. touchy
A. NO CHANGE
B. then between
C. than in
D. than between
A. NO CHANGE
B. venture

C. advantage

D. process

1. A; 2. C; B.; 4. C; 5. B

List of Commonly Confused Words
| | | | |
| --- | --- | --- | --- |
| WORD | MEANING | WORD | MEANING |
| accept | to receive, take | except | excluding |
| access | entrance; opportunity | excess | more than needed |
| addition | something added | edition | a certain production of something |
| adopt | to legally take on, accept | adapt | to change to be more suitable |
| advice | a recommendation | advise | to give a recommendation |
| adverse | bad; unfavorable | averse | opposed to |
| affect | to influence | effect | a result |
| afflict | to cause suffering | inflict | to force something harmful |
| aisle | space between rows | isle | island |
| allude | to make an indirect reference | elude | to avoid |
| allusion | an indirect reference | illusion | a false idea or vision |
| already | happened before now | all ready | to be entirely prepared |
| altar | table for religious ceremony | alter | to change |
| altogether | completely; entirely | all together | all things with each other |
| a lot | a large number of something | allot | to give out an amount of something |
| ambivalent | to have two different feelings about something | ambiguous | having more than one possible meaning |
| amoral | having no sense or right and wrong | immoral | having intentionally bad morals |
| anecdote | a short personal story | antidote | a substance or activity that stops something bad |
| angel | a spiritual creature | angle | space between intersecting lines measured in degrees |
| apart | separated, into pieces | a part | a piece of something |
| appraise | to examine and judge | apprise | to tell someone of something |
| are | 3rd person plural of "to be" | our | belonging to us |
| accent | how someone pronounces words | ascent | movement up |
| | | assent | agreement/approval |
| assistance | help | assistants | helpers |
| attribute | a quality/characteristic | contribute | to give something |
| auditory | related to hearing | audible | able to be heard |
| aural | related to hearing | oral | spoken, or related to the mouth |
| balmy | pleasantly warm | barmy | crazy or silly |
| bare | not covered | bear | to carry or accept something |
| bated | in suspense, excited | baited | to harass (past tense) |
| bazaar | a market | bizarre | very strange and surprising |
| berth | a bed on a boat/train | birth | time when a baby is born |
| beside | next to something | besides | in addition to something |
| boar | a wild pig | bore | a dull person |
| board | a long, flat piece of wood | bored | feeling uninterested |
| born | to have been birthed | borne | carried |
| bough | a large branch of a tree | bow | bend upper body forward |
| breath | air that comes from lunch | breathe | to take air in and out |
| brake | part of a vehicle that stops it | break | to separate into pieces |
| buy | to purchase | by | shows a person who does something |
| canvas | a strong cloth | canvass | to ask people their opinions |
| censure | to criticize formally | censor | to remove offensive things from public |
| capital | city where government is based, or money | capitol | state legislature building |
| choose | to decide or pick | chose | past tense of choose |
| climactic | an important or exciting time | climatic | relating to the weather |
| coarse | rough and thick | course | a series of lessons |
| collaborate | to work together | corroborate | to provide supporting information |
| command | to order | commend | to praise |
| complacent | feeling you don't need to try hard | complaisant | willingness to please others |
| complement | something that goes well with something else | compliment | saying something to show praise |
| comprehensive | thorough | comprehensible | easy to understand |
| conscience | the part of you that makes you feel guilty | conscious | aware; awake |
| contemptuous | showing contempt | contemptible | extremely bad |
| corps | a group of people or military force | corpse | a dead body |
| council | an elected group of people | counsel | to give advice |
| credible | able to be believed | credulous | gullible |
| dairy | milk products | diary | a book of personal thoughts |
| descent | a movement down | dissent | disagreement |
| desirous | wanting something | desirable | attractive |
| dessert | sweet food | desert | hot, dry area |
| device | equipment used for a particular purpose | devise | to design or invent something |
| discreet | secretive | discrete | separate and different |
| disinterested | impartial | uninterested | not interested |
| do | a helping verb | dew | drops of water |
| | | due | expected or planned |
| dominant | most important or wanting control | dominate | to control or have power over |
| die | to stop living | dye | substance used to change color |
| dyeing | to change the color of | dying | present participle of "die" |
| elicit | to get info or a reaction from someone | illicit | not legal |
| eminent | respected | imminent | about to happen |
| | | immanent | permanent part of something |
| emit | to send out gas/heat/light | omit | exclude |
| envelop | cover something | envelope | what letters go in |
| everyday | commonplace | every day | each day |
| exhaustive | comprehensive | exhausting | tiring |
| expandable | gets bigger | expendable | non-essential |
| explicit | clear, detailed | implicit | implied or suggested |
| fair | reasonable | fare | cost |
| farther | more distant (physical distance) | further | more |
| flaunt | exaggerate | flout | intentionally break the rules |
| formally | properly | formerly | before |
| foreboding | apprehension or anxiety | forbidding | unfriendly or hostile |
| forth | forwards | fourth | first, second, third….. |
| gorilla | large monkey | guerrilla | unofficial military group |
| hear | percieving sound | here | in this place or moment |
| heard | percieved sound (past tense of hear) | herd | flock/gaggle/group |
| hoard | collect/store | horde | large group |
| hole | hollow space in something | whole | complete |
| human | people/person | humane | kind |
| implicit | implied or suggested | complicit | involved in |
| imply | suggest | implicate | suggest someone is involved in something |
| | | infer | guess something based on the information you have |
| incur | cause unpleasant consequences to oneself | occur | to happen |
| indeterminate | uncertain or unclear | interminable | lasting a long time, in a boring way |
| influence | impact | affluence | wealth |
| ingenious | really clever | ingenuous | innocent and trusting |
| its | belongs to | it's | it is |
| knew | past tense of "know" | new | not old |
| know | to be aware of something | no | a denial |
| laid | past tense of lay | lain | past tense of lie |
| later | occuring further along in time | latter | near the end of a period |
| lay | to put something down | lie | to recline horizontally |
| lead | to take charge | led | had taken charge |
| lessen | to reduce or decrease | lesson | what a teacher teaches |
| lightning | weather | lightening | becoming lighter or brighter |
| loose | not tight | lose | to not win |
| maybe | an adverb that means "perhaps" | may be | a verb phrase indicating that something could happen but is not certain |
| meat | flesh | meet | assemble |
| mete | administer a punishment | | |
| metal | hard, shiny substance | medal | metal object given as a prize |
| | | mettle | courage, strength, or fortitude |
| miner | someone who works in a mine | minor | not important; underage person |
| moral | right and wrongs | morale | confidence level in the success of an endeavor |
| passed | to go by something; alternatively, to qualify | past | something that's happened before now |
| patience | to stay calm | patients | sick people |
| peace | tranquility | piece | a part of |
| peak | the top | peek | a quick look |
| | | pique | annoyance |
| pedal | foot operated part of machine | petal | part of a flower |
| | | peddle | to sell |
| perpetrate | do something bad | perpetuate | to sustain or preserve something |
| personal | relating to a person | personnel | staff |
| persecute | oppress or abuse | prosecute | to take legal action against someone |
| perspective | viewpoint | prospective | potential buyer, or applying to the future |
| plain | ordinary, unremarkable | plane | flying vehicle |
| pore | small hole, esp. in the skin | pour | make liquid flow from a container |
| precede | to happen before something else | proceed | to go forward |
| precedent | an example or model | president | the head of |
| prescribe | recommend or authorize medical treatment | proscribe | to forbid |
| presence | being in a place | presents | gifts |
| principal | most important | principle | fundamental rule |
| quiet | no noise | quite | completely |
| rain | precipitation | reign | to rule |
| | | rein | straps that control a horse |
| raise | to lift | raze | completely destroy |
| rational | reasonable | rationale | the reason |
| reluctant | unwilling | reticent | saying little about what you feel |
| respectfully | showing respect | respectively | in the same order |
| reverend | Christian official | reverent | showing respect |
| right | correct | rite | traditional religious ceremony |
| | | write | produce words |
| road | surface built for vehicles | rode | to have ridden |
| scene | location or site | seen | to have looked |
| sense | feeling or awareness of something; one of the 5 senses | since | between the past and now; because |
| sensible | practical or realistic | sensitive | delicate; responsive |
| | | sensory | connected to the physical senses |
| sight | vision | site | a place |
| | | cite | mention something as proof |
| simulate | to mimic | stimulate | to activate or energize a process |
| stationary | unmoving; still | stationery | office supplies, esp. paper |
| straight | not curved | strait | narrow waterway or channel connecting two bodies of water |
| suppose | assume or presume | supposed to | expected to do something |
| taught | educated, instructed | taut | stretched very tight |
| than | used to compare two things | then | at that time |
| their | belongs to them | there | at that place or location |
| | | they're | they are |
| through | from one end to the other | threw | to have thrown |
| | | thorough | completely |
| to | preposition used to describe a definition or identify the object of something | too | as well as |
| | | two | comes after one |
| track | narrow path | tract | large area of land |
| visual | relating to seeing | visible | able to seen |
| waist | around the middle of your body | waste | a bad use of something |
| waive | give up or cede | wave | move hand from side to side |
| weak | not strong | week | 7 days |
| weather | conditions in the air above the earth (wind, rain etc) | whether | if, or not |
| | | wether | a castrated ram |
| where | to, at, or in what place | were | past tense of "to be" |
| which | determining pronoun | witch | woman with magical powers |
| whose | pronoun identifying what belongs to someone | who's | who is |
| your | belonging to you | you're | you are |
| | | yore | a long time ago |
What's Next?
Now that you know how to tackle one of the trickier subjects on the ACT English, try another: here is how to take on idioms on the ACT.
Not sure what else you'll be up against? Here is a full breakdown of what you will find on ACT English.
Aiming high? Here are some top tips to get a 36 on ACT English.
Want to improve your ACT score by 4 points?
Check out our best-in-class online ACT prep program. We guarantee your money back if you don't improve your ACT score by 4 points or more.
Our program is entirely online, and it customizes what you study to your strengths and weaknesses. If you liked this English lesson, you'll love our program. Along with more detailed lessons, you'll get thousands of practice problems organized by individual skills so you learn most effectively. We'll also give you a step-by-step program to follow so you'll never be confused about what to study next.
Check out our 5-day free trial:
Have friends who also need help with test prep?
Share this article!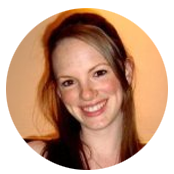 About the Author
Mary Ann holds a BA in Classics and Russian from the University of Notre Dame, and an MA from University College London. She has years of tutoring experience and is also passionate about travel and learning languages.
Get Free Guides
to Boost Your SAT/ACT