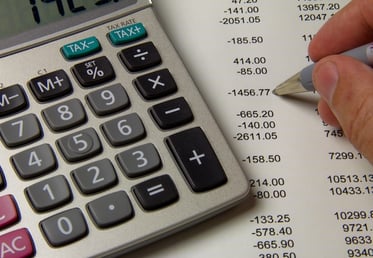 Just like many parts of the college application process, taking the ACT (and even using your ACT scores) means an assortment of fees. Here, I'll break down every possible ACT registration cost and score fee.
The good news is that a lot of these fees are unnecessary and avoidable. Read to the end for tips and strategies on saving as much as possible on the ACT.
Registration Costs for the ACT (2022-2023)
Registration charges are unfortunately mandatory if you are planning on taking the ACT. Registration-related fees, or add-ons that can bump up your costs, aren't required of test-takers. These extra services could be useful in special circumstances, even though you'll end up shelling out a few extra bucks.
Here's a chart outlining mandatory registration fees:
| | | |
| --- | --- | --- |
| Fee | Cost | Description |
| Registration—No Writing section | $63 | Includes reports for you, your high school, and up to 4 college choices |
| Registration—With Writing section | $88 | Includes reports for you, your high school, and up to 4 college choices |
And here's a chart outlining optional add-on fees:
| | | |
| --- | --- | --- |
| Add-on Fees | Cost | Description |
| Late Registration | $36 | Fee for registering after the regular deadline. |
| Standby Testing | $63 | Fee for being placed on a waitlist for a particular test center/date. Refunded if you're denied admission on test day. |
| Change Fee | $42 | Keep your location, change your test date OR keep your test date, change your location. |
| International Fees | $168.50 (no Writing), $188.50 (with Writing) | Cost of taking the ACT for students taking the exam outside the US or Canada. |
Score Report & Analysis Costs for the ACT (2022-2023)
After you take the ACT, you'll want to receive, analyze, and send out your scores. This chart outlines all possible post-test services and their costs.
Service
Cost
Description
Viewing scores & score report online
$0
You can check your score report online at no cost, but you still need to send official score reports to schools.
Score report (first four reports)
$0
Enter up to four school score report requests at no cost. You can enter this info when you register or when you test.
Score report (fifth and sixth colleges)
$16 each
Enter up to two additional school score report requests when you register or when you test for an additional cost (but no additional speed).
Score report (each additional report)
$18
After the reports you order when you register or on test day, you're charged this fee per additional score report.
Test Information Release (TIR)

$32 (during registration)

$40 (after test)

Receive a copy of your test questions, a list of your answers, and an answer key. You'll also receive your essay prompt, scoring rubric, and scores.
How to Minimize ACT Registration & Reporting Costs
As you can see, ACT registration and reporting costs can add up if you're pressed for time, if you want detailed score reports, or if you're applying to many schools. You can avoid a lot of these fees if you plan ahead.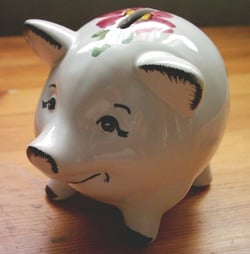 Planning ahead can save you hundreds of dollars; your piggy bank will thank you.
Take the Test Early
If you're scrambling to get official score reports to schools before their application deadlines, you might not have a choice but to cross your fingers that the scores get to the schools in time. This might happen if you take the ACT last minute, or if you procrastinate in sending official score reports. Although this is unavoidable in certain circumstances, you'll save yourself unnecessary stress if you take your test earlier rather than later.
It takes about two to three weeks for your multiple choice scores to be posted, and another two weeks for your essay score to be posted. You should budget an additional two weeks at minimum for colleges to actually receive your score reports. Try to schedule your last ACT no later than seven weeks before your scores need to be in.
Register Early
If you miss the normal deadline and have to register late, you'll end up increasing your total registration costs by nearly 50% (if you're taking the test in the US). Registering months in advance won't only save you money—it will also ensure you get the test date you want before al the seats are booked. Having a hard test deadline in mind can also jumpstart your motivation to study; you'll be better able to budget your time.
Take Advantage of Free Score Reports
You can send up to four score reports for free if you specify the schools you'd like to send your scores to early enough. List the four schools as early as registration, and as late as the Monday nine days after the published test date. This will save you up to $68. Learn more about the pros and cons of sending the four free ACT score reports here.
Apply for a Fee Waiver If You're Eligible
Low-income families may find these ACT costs to be especially daunting. In an effort to mitigate this financial burden, the ACT offers fee waivers to certain students. You may qualify if you meet all of the eligibility requirements:
You're currently enrolled in high school in grade 11 or 12
You're a US citizen, or testing in the US, US territories, or Puerto Rico
You meet one or more of these requirements:

You're enrolled in or eligible to participate in the National School Lunch Program (NSLP)
Your family income falls within guidelines for free or reduced price lunches;
Your family receives public assistance
You're enrolled in a federal, state, or local program for low income students (e.g. Upward Bound)
You live in subsidized housing, foster care, or are homeless
You are a ward of the state or an orphan
If you are eligible, you can receive up to four fee waivers total. Each waiver covers registration costs, but does not cover any additional score reports or add-on fees (like late registration or test information release).
You have to apply for a fee waiver through your high school guidance counselor; since this can take time, make sure to apply for a fee waiver well in advance of the test dates you'd like to register for.
Bonus: Looking for the very best guides to every ACT section? Check out our top guides for every single section of the ACT. Choose the score level you're aiming for:
36 Score Guides: ACT English | ACT Math | ACT Reading | ACT Science | ACT Essay
Choose these guides if you're scoring a 26 or above on a section, and you want to get the highest ACT score possible.
24 Score Guides: ACT English | ACT Math | ACT Reading | ACT Science | ACT Science
Choose these guides if you're scoring below a 24 on a section, and you want to boost your score to at least a 24 level.
These are the very best guides available on boosting your ACT score, section by section. They're written by Harvard grads and perfect ACT scorers. Don't disappoint yourself - read these guides and improve your score today.
What's Next?
Because the SAT seems pretty similar to the ACT, you might be evaluating whether you should take the SAT, the ACT, or both. Learn more about how to decide which test (or tests) to take here.
Of course, you want to make sure you get the best scores possible on your ACT. Check out our guide to getting the perfect score here.
Not sure when to take the ACT? Get a complete study plan for the ACT to figure out the best date for you.
Want to improve your SAT score by 160 points or your ACT score by 4 points? We've written a guide for each test about the top 5 strategies you must be using to have a shot at improving your score. Download it for free now:
Have friends who also need help with test prep?
Share this article!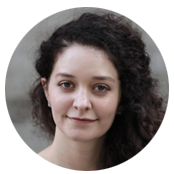 About the Author
Francesca graduated magna cum laude from Harvard and scored in the 99th percentile on the SATs. She's worked with many students on SAT prep and college counseling, and loves helping students capitalize on their strengths.
Get Free Guides
to Boost Your SAT/ACT