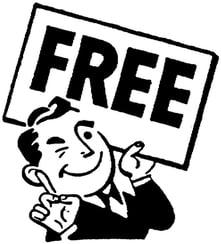 There's no such thing as a free lunch. Or is there?
When you register for the ACT, you have the option to send your score reports to four schools for free. So doesn't it make sense to send them? Especially since the rest of the college admissions process can be so costly, shouldn't you save money where you can?
Maybe, but it could actually hurt your applications if you're not careful. We will examine the issue in depth and help you make a smart decision.
Why Students Often Send the Free ACT Reports

When you sign up for the ACT, you have the option of choosing four colleges to send your score reports to.
It's free, so many students take advantage of it. Otherwise the reports cost $12 per test date to each school. (That means if you want to send two test dates to schools, it will cost $24 per school.) Since most schools require at least one test score, it certainly can save money if you send some of those reports for free.
Furthermore, some students think it demonstrates interest in a college to choose them to send scores early. It might also motivate them to study hard if they know their scores are being sent straight to their top-choice schools.
Reasons Why Sending the Free Reports Could be Harmful
Even though you can save money on score reports, there are some reasons why sending them without carefully considering the schools you send them to can be a risky move.
Also, it's important to state you're not getting any kind of a leg up in the college application process by sending scores early – colleges don't keep track of or favor students who began their applications earlier.
"Demonstrated interest is not an advantage in the admissions process. We prefer to focus on a student's strengths and accomplishments," Duke says on their admissions website.
"We know by the very fact of your applying that you are seriously interested in Stanford. We do not keep records of prospective student contacts with our office," says Stanford.
In other words, what matters in the end is how strong your completed application is. Including how high your scores are. Which is where the risk comes in.
The free score reports are sent automatically after your test is scored – you can't take the reports back if you look at your scores and they're lower than you wanted. This means a college you might really want to go to now has your less-than-stellar score and you can't get it back. In other words, you'll lose the option to only send your best test dates.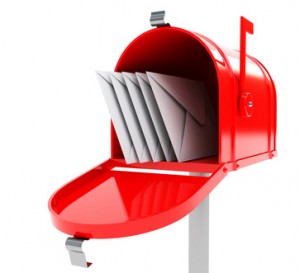 Unless you want to intercept the score reports after they've been mailed.
Plus, there are some reasons why sending the scores might not end up being that helpful.
First, you might not end up applying to all four schools you list, especially if you're taking the test as a sophomore or in junior fall. High schoolers tend to change their college list quite a bit before they actually apply. The list of your top four schools in junior fall will likely change by senior fall.
Also, if you retake the ACT, unless you choose the exact same four schools, you'll have to re-send any new reports if you get a higher score the second time.
True, you're saving money – and not wasting money if you send the scores to a school you don't apply to – but this just goes to show that the four free reports are not necessarily a helpful resource if you don't use them carefully.
In short, the risk of sending a low score might be higher than the reward (money you save on score-sending fees). Sending scores is expensive, but we will discuss ways below to mitigate the costs and make the application process more affordable – all while keeping the end goal of getting into your dream school in mind.
Our Strategy For the Free Score Reports
While you don't need to entirely forget sending the score reports (though that is an option), you should pick the schools you send the reports to very carefully. We will discuss the best two options below.
Option 1: Don't Send Any Scores

It's not a bad option to just hold off on sending the score reports completely. This is the only way to ensure a college won't end up with a low ACT score.
Furthermore, it can be hard to predict as a sophomore or junior which schools you will apply to. In fact, the only schools you might know for sure you're applying to are your dream schools, precisely the ones you don't want to be sending scores to blind.
While you may end up paying more for score reports down the road, you will only be sending the scores you want to send to the colleges you want to apply to – a much smarter choice in the long run.
Not sending your ACT scores immediately can also make the test itself less stressful – you're the only one who will see your scores for now. If you need to retake it, you'll retake it. You don't have to stress about a college seeing your scores immediately.
The downside to option 1 is that ACT doesn't have fee waivers for sending scores, so if sending scores is a financial hardship, Option 2 might be the better option.
Option 2: Send Scores to Safety Schools
If you really want to take advantage of those score reports, send them to your safety schools – ones you are fairly sure you will apply to and you know you won't have trouble getting into.
This way, even if your score is lower than expected, you're not hurting your chances of admission. Plus, by sending the scores to schools you are very sure you will apply to, you'll save money when it comes time to apply. For example, if there is a local public university that you're positive you will apply to, that should be on your list to send scores to.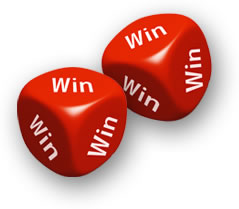 Definitely avoid sending your scores to top-tier schools. You want to see your ACT scores first and decide whether you're retaking the test or not before you send any scores to competitive schools.
How to Request Fee Waivers
Unfortunately, the ACT, unlike College Board, does not offer fee waivers for score reports. You can get a fee waiver for the test itself, but there is no way to send score reports for free beyond the four you get with registration. Especially since the ACT treats each test date as a separate report, it can cost a lot of money to send all of your test dates to multiple schools.
Not all schools require you to send all of your ACT test dates. If they don't, you can save money by just sending your best score.
Plus, some schools that require all scores, like Stanford, have a policy in place that you can just send one score date and self-report the rest if sending scores is a financial hardship (though you will have to send the rest if you're admitted).
Other all scores schools (like Cornell and Yale) don't list on their website if they have a similar policy. If you have multiple scores, and one is decidedly better than the other (higher composite and higher sub-scores) you might consider deleting the lowest score so that you only have one score to send, saving money at "all scores" schools.
Other Tips
Make sure you finalize your college application list early in senior fall and give yourself plenty of time to send scores so you don't have to pay the extra rush delivery fee. (Not to mention that the earlier you start on the college application process, the less stressed you will be.)
Also, you shouldn't be applying to 20 colleges or some other crazy high number. All of those application and test-sending fees will add up, and you won't be increasing your chances of getting in, especially if you're applying to a slew of ultra-competitive schools. Try to keep your list to 10 or fewer, and with a mix of safety schools, likely schools, and reach schools.
Finally, carefully research score choice vs all scores schools. For schools you're considering applying to, see if they require you to send all ACT score dates, or are fine with receiving just one.
What's Next?

So what kind of ACT score should you be aiming for? Use our guide to create a target score based on your top-choice schools.
Need to improve your ACT score, ASAP? Get a 10-day plan to go from a 25 to a 32.
Need help with ACT science? We have the best study guide anywhere. Period.
Want to improve your ACT score by 4+ points? Download our free guide to the top 5 strategies you need in your prep to improve your ACT score dramatically.
Have friends who also need help with test prep?
Share this article!
About the Author
Halle Edwards graduated from Stanford University with honors. In high school, she earned 99th percentile ACT scores as well as 99th percentile scores on SAT subject tests. She also took nine AP classes, earning a perfect score of 5 on seven AP tests. As a graduate of a large public high school who tackled the college admission process largely on her own, she is passionate about helping high school students from different backgrounds get the knowledge they need to be successful in the college admissions process.
Get Free Guides
to Boost Your SAT/ACT