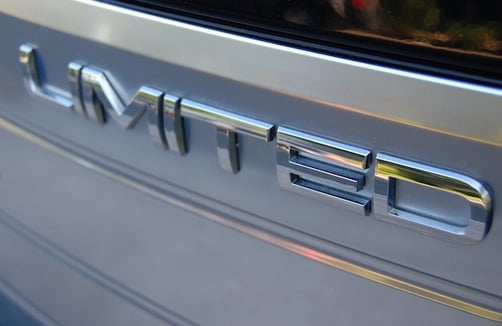 ACT practice tests are invaluable for any level of ACT preparation, from those just beginning their study to those who have studied for months already. There are limits, however, to what ACT practice tests can do.
Read on to find out what things ACT practice tests are good for and what they just can't accomplish.
feature image credit: Limited/used under CC BY 2.0/Cropped and resized from original.
What ACT Practice Tests Do Well
Going through ACT practice tests can help your studying in myriad ways. For one thing, taking practice ACTs orients you towards the test. If you get too caught up in doing practice problem sets, you can forget what your ultimate goal is: doing well on the ACT when you sit down and take it on test day, not just acing problems in isolation. Making it through the full test length (between three and four hours, depending on whether or not you take ACT Plus Writing) requires stamina as well as knowledge, and part of being prepared is making sure that you're strong in both those arenas.
At the very beginning of your studying, you should sit down and take a realistic ACT practice test all the way through. The realistic part is important because by taking practice tests in the morning and all at once (just like the real ACT), you'll be able to review mistakes that wouldn't show up if you were just doing practice sets in the afternoon or evening.
Practice tests are valuable not just because of what you gain while you're taking them, but because of what you can gain upon reflection after taking the test. After you've taken your first practice test, note what surprised you most about the experience (both in a good way and in a bad way). It could turn out that you're a lot more focused when you sit down to take the test all at once; on the other hand, you might discover that when you take the ACT at 8am, you're a lot more prone to making careless mistakes on Reading than you would be otherwise.
Reviewing wrong answers, or even questions you weren't sure about but guessed correctly on, is key to improvement. Once you identify your problems, you can then come up with solutions (whether it's making sure to sleep enough the night before the test or continuing to take more practice tests to get used to the time demands). After you've implemented those solutions, you should take a second practice test and see if the changes you've made in your studying have resulted in changes in your score.
One final point is that taking practice tests close (but not too close) to the ACT helps you build up your test muscle memory. Like playing a piano concerto all the way through in advance of a concert, or playing through a full-time scrimmage before a big game, taking full-length ACT practice tests gets your mind in shape.
Overall, practice tests are a critical (30%+) part of a good ACT study program. It's imperative that you have high accuracy questions that are representative of what you'll see on test day, and there's no better source of these high-quality questions than official ACT practice tests. Read more about why high-quality materials are important in our guide to the best ACT prep websites out there.
What ACT Practice Tests Don't Do
While practice tests are important for all the reasons outlined above, you can't spend 80%+ of your ACT prep time on practice tests and call it a day, because practice tests aren't the answer to every problem and won't cure all your issues.
For example, if you're 30 hours into your studying, you shouldn't take three practice tests in a row and expect to see positive results. You'll be gaining a little bit of muscle memory, but score increases as a result of muscle memory are very low. You'd be better off investing that time shoring up your weak spots with targeted practice questions.
Focused practice outside of taking full-length practice tests is important for improving specific skills, like using quadratic equations or understanding parallelisms. Doing the same type of question over and over again and drilling down on why you're making mistakes is the most effective path to improving your performance in those areas.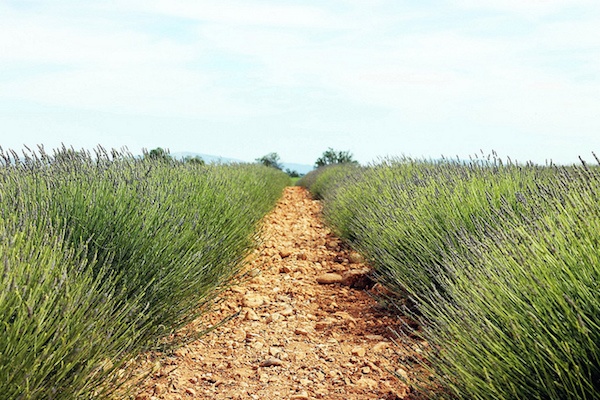 Seeking Lavender (Provence 2012)/used under CC BY-SA 2.0/Resized from original.
As you improve on the ACT overall, doing this kind of narrow practice is more efficient, because the more you study, the fewer areas and types of questions you'll struggle with. Thus, it's a better use of your time to focus in on your weak areas rather than taking an entire practice test and wasting time on doing questions that you already can ace.
Practice tests also become useless or wasted without enough preparation before taking each one. If you take one, don't learn any lessons (either by reflecting on wrong answers or reviewing theory and content you didn't know), and take another practice test, the second one will almost certainly be a waste of time and energy.
What's Next?
Want to make sure you're mimicking the real test when you take practice tests? Learn about the eight steps to follow to get the most realistic ACT practice test experience here.
Have a limited amount of time to study and want to make sure you divide it up wisely? Read our guide to using ACT practice tests over 20 hours of prep.
How can you study your way to a perfect ACT score? PrepScholar co-founder and perfect scorer Allen Cheng walks you through his process in his article on how to get a perfect 36 on the ACT.
Want to improve your ACT score by 4 points?
Check out our best-in-class online ACT prep program. We guarantee your money back if you don't improve your ACT score by 4 points or more.
Our program is entirely online, and it customizes your prep program to your strengths and weaknesses. We also have expert instructors who can grade every one of your practice ACT essays, giving feedback on how to improve your score.
Check out our 5-day free trial:
Have friends who also need help with test prep?
Share this article!
About the Author
Laura graduated magna cum laude from Wellesley College with a BA in Music and Psychology, and earned a Master's degree in Composition from the Longy School of Music of Bard College. She scored 99 percentile scores on the SAT and GRE and loves advising students on how to excel in high school.
Get Free Guides
to Boost Your SAT/ACT