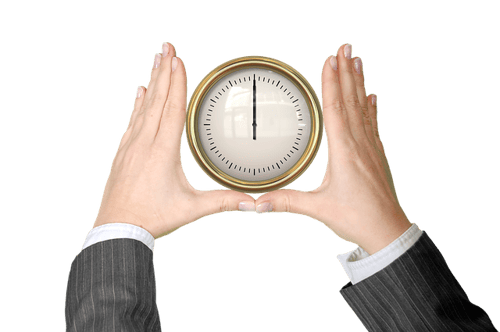 To ensure you have a solid ACT study plan, you must first familiarize yourself with ACT registration dates. What and when are the most important ACT deadlines? How can knowing these deadlines benefit you as a test taker?
In this article, we go over upcoming ACT registration dates and examine the general patterns of ACT registration deadlines. We also discuss the differences in deadlines for late registration, standby registration, and changes to your test reservation before wrapping up with a look at how you can use ACT deadlines to your advantage.
When Are ACT Registration Dates for 2022 and 2023?
ACT registration dates are typically five weeks and one day before each test. For the July test date, ACT registration dates are usually four weeks and one day prior. In other words, each ACT registration deadline falls on a Friday around a month before each test.
The table below presents upcoming ACT registration deadlines and test dates for 2022 and 2023. All of these dates have been officially confirmed by ACT, Inc. Note that the late registration deadlines apply to testing sessions in the U.S. and Canada only.
| | | | |
| --- | --- | --- | --- |
| ACT Test Date | Normal ACT Registration Deadline | Late ACT Registration Deadline | Standby Request Deadline |
| September 10, 2022 | August 5, 2022 | August 19, 2022 | September 2, 2022 |
| October 22, 2022 | September 16, 2022 | September 30, 2022 | October 14, 2022 |
| December 10, 2022 | November 4, 2022 | November 11, 2022 | December 2, 2022 |
| February 11, 2023 | January 6, 2023 | January 20, 2023 | February 3, 2023 |
| April 15, 2023 | March 10, 2023 | March 24, 2023 | April 7, 2023 |
| June 10, 2023 | May 5, 2023 | May 19, 2023 | June 2, 2023 |
| July 15, 2023* | June 16, 2023 | June 23, 2023 | July 7, 2023 |
*Not scheduled in New York.
The normal ACT registration dates are the latest dates on which you can register for the ACT without having to pay a late fee. Once a normal registration deadline has passed, you can still register for that test during its late registration period; however, you'll have to pay a late fee of $36.
If you miss the late registration deadline, you can sign up for standby testing by paying a standby fee of $63. The standby period begins immediately after the late registration deadline and continues until exactly eight days before the test date. Standby requests are not guaranteed and are only available on a first-come, first-served basis.
But what about how early you can register for the ACT? ACT testing years follow school years from fall to summer; thus, registration opens for all ACT test dates in a testing year every July. This means that starting the last week of July 2022, you can register for any 2022-2023 ACT test date, from as early as the first September 2022 test date to as late as the July 2023 test date.
Now that we've covered the basics of ACT registration dates, let's take a look at some of the key ACT deadlines and fees you'll need to know before signing up for a test session.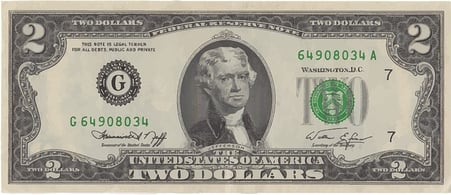 There goes that two-dollar bill you've been saving since you were 5.
Important ACT Deadlines & Fees
In addition to normal ACT registration deadlines, there are also deadlines for phone registration, late registration, standby testing, and changes to test reservations. The following table presents an overview of these major ACT deadlines and the fees associated with them.
Please note that no matter when or how you register for the ACT, you must always pay a test registration fee, which will be either $63 for the ACT without Writing or $88 for the ACT with Writing. (If you qualify for an ACT fee waiver, however, you won't have to pay this fee.)
| | | |
| --- | --- | --- |
| | Deadline | Fee |
| Late Registration (U.S. & Canada only) | Typically 2 weeks after normal registration deadline; 1 week after normal registration deadlines for the July test date | $36 |
| Standby Request | Typically 8 days before test date | $63* |
| Test Date or Center Changes | No later than the late registration deadline for your preferred test date | $40** |
*This fee, along with the registration fee, will be refunded to you if you are not given a seat on test day.
**Late fees still apply if you are submitting your request after the normal registration period has already passed.
Next, we'll look at the benefits of knowing ACT registration dates.
What Do ACT Registration Deadlines Mean for YOU?
So far we've given you a list of upcoming ACT registration dates along with a detailed overview of ACT deadlines and fees. But what can you actually do with all of this information?
For one, knowing ACT registration dates allows you to choose a test date ahead of time and avoid paying any late fees. While you certainly don't need to memorize all of the ACT deadlines above, know this: normal registration deadlines are usually about a month before their respective test dates. As long as you can remember this fact, you'll always be able to plan out your ACT schedule accordingly and avoid spending more money than you need to on the test.
On a related note, if you're looking to save as much money as possible, try to regard each normal registration deadline as the latest possible deadline. This way you'll never be tempted to fork out extra money for late registration or standby testing.
ACT registration deadlines also give you a rough idea as to how much study time you'll have before your test. For example, if you were to register for an ACT test date right before its normal registration deadline, you'd only have a month or so to study for the test. Even more challenging, let's say you were to register for an ACT test date at the end of the late registration period. In this case, you'd only have about three weeks to prepare for the test — and you'd have to pay a $36 late fee on top of that!
Although both of these ACT prep plans are technically feasible, three or four weeks isn't a whole lot of study time. Instead, we recommend spending anywhere from two to six months studying for the ACT. Therefore, it's best to register at least a month before your desired test date's normal registration deadline. Doing this guarantees you a minimum of eight to nine weeks for dedicated ACT prep.
Ultimately, unless a certain ACT test date is your last opportunity to take the test before your college applications are due, it'll be best for you to avoid registering late!
What's Next?
Need help choosing an ACT test date? No matter your grade level or college plans, our full guide to ACT test dates offers premier advice on how to pinpoint the ACT test date (or dates!) that'll work perfectly for you.
Ready to get started? Register for the ACT using our step-by-step guide! And if you're home-schooled, we've got you covered, too!
Aiming for a top score? Check out our guide on how to get a perfect ACT score, written by our resident full scorer.
Want to improve your ACT score by 4+ points? Download our free guide to the top 5 strategies you need in your prep to improve your ACT score dramatically.
Have friends who also need help with test prep?
Share this article!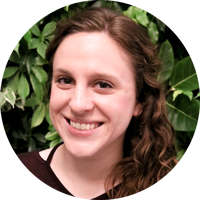 About the Author
Hannah received her MA in Japanese Studies from the University of Michigan and holds a bachelor's degree from the University of Southern California. From 2013 to 2015, she taught English in Japan via the JET Program. She is passionate about education, writing, and travel.
Get Free Guides
to Boost Your SAT/ACT