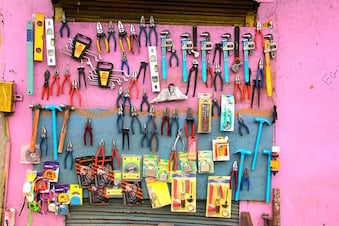 As you begin to prepare for your AP exams, you'll need to consider which kinds of study tools will help you make the most of your prep time and help you meet your target score.
One of the most important study tools in your arsenal is the AP practice test. This is true no matter which AP exam you're taking. In this article, I'll go over why you should use AP practice tests, what roles they can serve in your studying process, and how to find the best AP practice exams for any AP.
Why You Should Use AP Practice Tests to Study
There's one major reason to use practice tests in your studying: so you become comfortable with the exam.
The truth is that knowledge can only get you so far on these exams—you need to be able to parse and package that knowledge the way the College Board wants. You might know everything there is to know about Art History, but if you've never looked at an AP question or written a practice essay, you could still be totally blindsided on test day simply because you're confused by the way questions are written or don't know how to structure your essay.
Essentially, studying for an AP exam without looking at a single practice test is like preparing for a bicycle race by reading about bicycles, but never riding a bicycle. The knowledge will help, but riding the bicycle would make you much more prepared.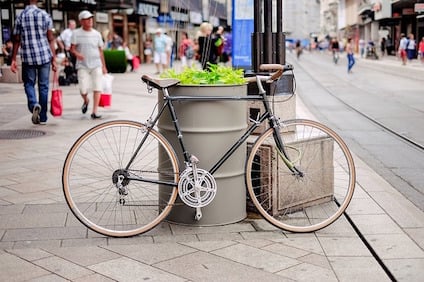 So is looking at this picture making you better at riding bikes or...
3 Ways AP Practice Tests Can Improve Your Studying
There are three main ways AP practice exams can make your preparation process more effective.
#1: Practice Tests Make You More Familiar With AP Format and Question Styles
When you first start studying, looking at practice AP exams will help you familiarize yourself with the way AP questions are worded—both multiple choice and free response. Familiarity will help you understand what kinds of questions will be asked on exam day. I also advise reading the most up-to-date official directions for the various sections; knowing the most current test directions backwards and forwards will help you save time on test day and clarify what tasks will be required of you on the exam.
#2: Practice Tests Help You Identify Gaps in Your Knowledge and Skills
Once you have a decent knowledge base in the subject, taking an AP practice exam and seeing what you get wrong will help you know where to focus your studying efforts. If you consistently miss questions about photosynthesis, or the Hundred Years' War, or language listening, you'll know those are areas you need to focus on. Similarly, if you are rocking the multiple choice but your short answers aren't so great, you'll know to work on your short answer skills.
#3: Practice Tests Track Your Progress Over Time
Taking practice tests and writing practice essays every few weeks/months (depending on your study timeline) will help you track your progress and see how you've improved. If you were consistently scoring a 3 two months ago and now you're always hitting 4's, you'll know that you are on the right track and that your studying methods are working. If, however, your progress stagnates below your target score, you'll know that your studying methods aren't really helping you improve, and you need to readjust. Are you focusing on exam skills when you should be focusing on learning content or vice versa? Is the real problem with time-management? And so on.
Looking for help studying for your AP exam?
Our one-on-one online AP tutoring services can help you prepare for your AP exams. Get matched with a top tutor who got a high score on the exam you're studying for!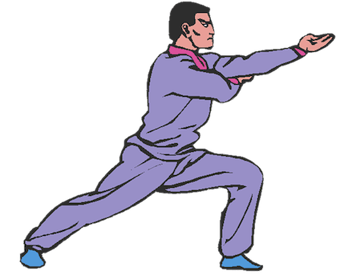 Taking a practice test is like doing karate except you're sitting at a table quietly writing.
High-Quality Practice Tests and Where to Find Them
I hope I've convinced you how useful and important AP practice exams are as you study for the exam. Once you've resolved to use them, you'll need to know how to find the best practice tests. What makes a good practice test, and where can you find them?
What Makes a High-Quality Practice Test
The best practice tests are those that are the most like real, official AP tests. So, same sections, same distribution of topics, same kinds of questions, same question wording. These are the best because they will most mimic the experience of taking the actual exam. Not only will the best practice tests give you the most familiarity with the real exam format, which will make you more comfortable on test day, they will also give you a better idea of how well you will do on the actual exam. Practice tests aren't very helpful if they don't actually reflect the real testing experience. In those cases, you're not really practicing for the exam per se—just quizzing yourself on the topic with some random assessment from the back of a bad prep book.
Answer keys are essential—otherwise, how will you know how you are doing? Explanations of the answers are nice, too, although the most official source, the College Board, doesn't generally include answer explanations for anything other than free-response questions.
Where to Find the Best AP Practice Tests
I've said it before, and I'll say it again: the College Board has the best AP practice tests. This is because they make the test! So their practice materials are going to be the most like the real test.
You can even get old AP tests on the College Board website because they release complete exams every once in a while. Note that, depending on how old the exam is, it might be in an outdated format. This doesn't mean it's not still useful study material; you'll just want to make sure you know how the current exam is different, and skip any sections that aren't offered on the most current exam.
How and where can you get official College Board practice questions and resources? Well, there are three different official College Board sources you can look for.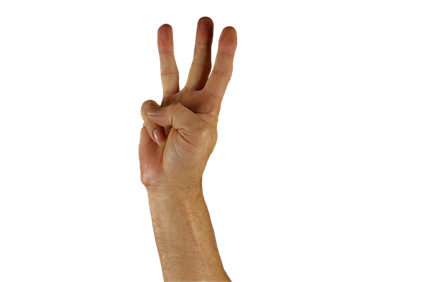 1, 2, 3; Peter, Paul and Mary...are all looking for practice tests.
#1: Sample Questions From the Course and Exam Description
Every AP course has an "AP Course and Exam Description" booklet that includes AP practice questions for all sections of the exam. These are a great resource for familiarizing yourself with question styles and the most up-to-date test directions. To get the booklet, click on your desired exam from the College Board's list of AP courses; scroll down a little on the "Course Overview" page and you will see a link to the "AP Course and Exam Description."
#2: Official Released Free-Response Questions
You can also get released free-response questions and sample responses from many years back into the past. From the College Board's AP exam information page, click on your desired exam; scrolling down will take you to the released free-response questions.
#3: Complete Released AP Exams
Complete, previously released exams are much harder to find, but they are out there! In fact, I couldn't find any official released exams on the College Board website except by Googling. This is probably because the College Board also sells copies of previously released exams, so they don't want to make it easy to find free released exams. If you want to find complete exams for free, your best bet is to Google ;the name of your exam with "previously released materials college board" or "complete released exams college board." You should then be able to find the "previously released materials" page for your given exam, like this page for AP English Literature and Composition or this one for AP Chemistry. These pages have official College Board released exams from previous years.

Here are the "previously released materials" pages for some of the most popular exams:

You might also be able to find more recent complete released exams posted online by schools or teachers; your Google search should pull these up as well.
Sample questions from the "AP Course and Exam Description" document, old free response questions, and complete released exams: these are all the AP practice question resources available from the College Board. You may have a hard time hunting some of them up, but they are out there!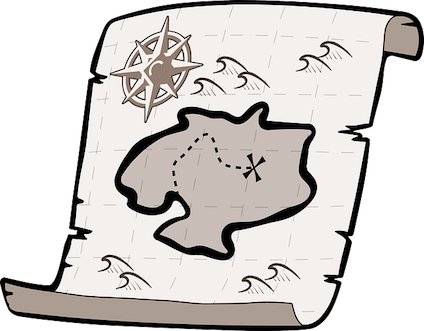 If only there was a map of the vast internet.
I'm Out of College Board Practice Tests—What Now?
If you've answered every official practice question you could get your hands on and still want more, you may want to find high-quality unofficial sources for practice questions and tests.

Most prep books have practice questions—and possibly even complete practice exams—in the back of the book. But not all of them are created equally!

To help direct you in your search for high-quality practice materials, we have expert reviews of the best prep books for the following AP tests:




It's best if you can look in the book before you buy it (or get it from the library!) Compare their practice questions to some of your official College Board resources. Do the questions seem like they have similar wording and formats? That's a point in their favor.

You should also look at reviews of prep books and sites to see what other students have to say about their practice questions and tests. If students felt the practice materials prepared them for the exam, it's a better bet than a book students have lukewarm reactions to.


You might also check out the questions in your class textbook; if it's a textbook specifically designed for an AP course, odds are the questions at the ends of chapters or in the back of the book track decently well with real College Board material. But still compare it to official materials to be sure.

With these tips in mind, you should be able to build a robust library of practice exam resources for your AP studying purposes!
AP Practice Exams: Key Takeaways
AP practice tests are essential study tools for the AP exam. Practice exams will help you get familiar with the test—its format, the question styles, and the different sections. You can use practice exams to familiarize yourself with the exam, identify gaps in your skills and knowledge, and track your progress and improvement as you prepare for the exam.
The best AP practice exams come from the College Board: they have sample questions, old free-response questions, and complete released exams. Beyond official resources, compare practice tests from unofficial sources to official College Board exams and look for reviews to find the most high-quality material.
The bottom line is that liberal use of AP practice tests as a study tool will help you meet your target score, so you should be using them! Especially because there are so many free, official resources available out there.
Shine on, you AP diamonds!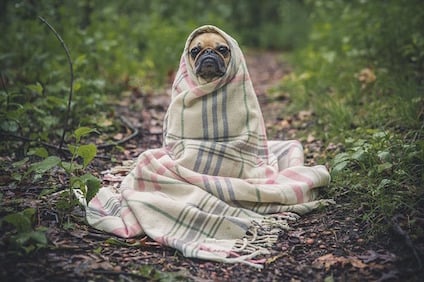 If you get overwhelmed, just initiate Blanket-Wrapped Dog Protocol.
What's Next?
Wondering when to start studying for your AP test? Read our guide and wonder no more!
Maybe you'd also like to know the average scores for every AP exam to help you set your target score.
Taking the SAT? See our list of the best SAT prep books, updated for the new 2016 SAT! If the ACT is your exam of choice, see our list of the best ACT prep books.
Want to improve your SAT score by 160 points or your ACT score by 4 points? We've written a guide for each test about the top 5 strategies you must be using to have a shot at improving your score. Download it for free now:
Have friends who also need help with test prep?
Share this article!
About the Author
Ellen has extensive education mentorship experience and is deeply committed to helping students succeed in all areas of life. She received a BA from Harvard in Folklore and Mythology and is currently pursuing graduate studies at Columbia University.
Get Free Guides
to Boost Your SAT/ACT