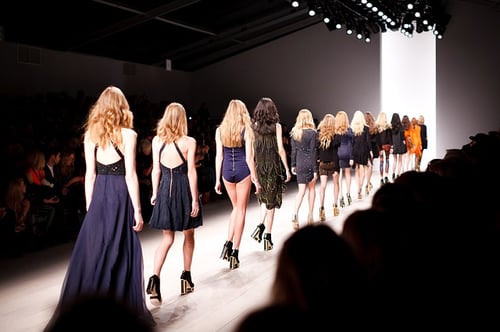 Thinking about entering the fashion industry? You're in for a fun, challenging career path. If you want to be well-prepared to enter any area of fashion—either it's the design side or the business side—an education at a well-reputed school will definitely be helpful.
Before getting into the list of best fashion schools, I'll talk a bit about why you might want to attend a fashion school and how I compiled these rankings.
What Is a Fashion School?
A fashion school offers degrees that are specialized for students who plan on pursuing a career in the fashion industry. They often offer several different majors or specializations.
The most popular thing to do with a fashion degree is design, but there are many other careers you can pursue with a degree in this field, including:
Fashion merchandising and fashion buying
Fashion marketing and PR
Fashion production and management
Fashion journalism and publishing
Advertising
Fashion technology
A great fashion program will provide hands-on experience in the classroom and the field, as well as plenty of opportunities for internships and jobs for both students and graduates.
The Ranking System
Ranking lists can be really great if you want to get a general idea of what schools are out there and whether they fit your interests and criteria. The problem with many lists is that there's no standardized ranking process or criteria, and they're not always transparent about the ranking process.
Although this particular ranking list should also just be used as a starting point for your own college research, I want to be much more clear about the process I used to determine the best fashion schools. First, I started by searching for colleges and universities that have a dedicated fashion major for undergraduates. After that, I took these major criteria into account:
General School Reputation: The fashion industry is incredibly competitive to break into (check out The Devil Wears Prada for a very tiny, very dramatized taste of what I mean). It's important that undergraduate students have access to the resources that come with a school that's well-regarded by the industry. As you'll see when you go through the rankings list, many fashion icons have visited or even lectured these schools for educational classes and seminars—this is a sign that these schools are taken seriously by those in fashion.
Strength of Related Graduate Programs: Although I only listed schools here with dedicated undergraduate programs in fashion, schools got points if they have well-respected graduate programs in fashion or other related design fields. Undergraduate students studying fashion tend to benefit from faculty and resources in these graduate departments.
Alumni: When a school boasts many notable alumni, this signals a couple of important things: the program itself produces strong graduates, and the school's alumni network is strong and well-connected. Successful alumni boost a school's reputation and make it easier for you to find a job later on.
Location: The best internship and job opportunities (as well as galleries and design studios) are going to be in big fashion capitals: places like NYC, Paris, Milan, London, and Hong Kong. Many of the schools listed below are located in these cities or have satellite campuses or programs there. Schools got bonus points if they give students options to study in a variety of locations.
The Best Fashion Schools, Ranked
Although I was clear about the criteria used to compile this list, you should use it primarily as a jumping-off point for your own research—not an ultimate guide to the quality of a school's program.
I encourage you to focus less on the strict order of rankings (which is pretty subjective to begin with) and more on the individual characteristics of each school.
Let's get into the good stuff—the list of best fashion schools.
FIT is perhaps the most famous school for those aspiring to enter the world of fashion. Its programs focus on preparing students for professional excellence in design and business. FIT offers an incredibly wide range of undergraduate degree programs, including Accessories Design, Fabric Styling, Fashion Business Management, and Jewelry Design. In total, the school offers 48 degree programs in fashion and other creative and business professions and is consistently ranked as one of the best fashion schools.
The school apparently takes full advantage of its NYC location, taking students on frequent field trips to corporate headquarters, design studios, galleries, and museums. Finally, many alumni are particularly successful in the business side of fashion and act as VPs, presidents, and CEOs.
Fashion degrees offered: BFA, BS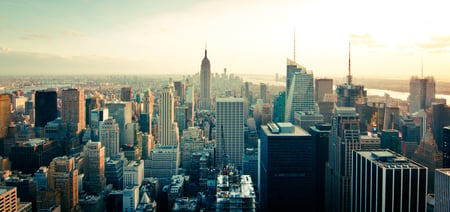 Attending any fashion school in NY will come with some important advantages, including ease of access to the fashion industry.
The New School takes a more focused approach to fashion, offering only a BFA in fashion design for fashion-minded undergraduates. There are many other strong programs offered through the school, however. The New School is a well-respected school in all sorts of design fields, including Fine Arts and Interior Design, with Parsons ranked internationally as one of the best fashion design schools.
The fashion design program is housed in Parson's School of Fashion, which has some strong fashion Master's programs. Students complete a senior thesis as a capstone to their studies, which is great for developing a portfolio.
Students can take advantage of the many professional opportunities available in NYC, especially with the school's list of notable alumni (including Isaac Mizrahi and Donna Karan).
Fashion degrees offered: BFA
It's no surprise that the top three schools on this list are located in NYC. Fashion design students at the Pratt Institute have access to some great resources, in part due to the school's location—for one, guest lecturers from all areas of the industry often give talks and seminars. Students here also end up with some great internships (at companies like Rag & Bone, for example).
The school also has strong design programs in other areas, including industrial and interior design. All students seem to benefit from strong career support from Pratt's Center for Career and Professional Development, which presented more than 80 programs last year on topics such as career prep and innovation.
Fashion degrees offered: BFA
SCAD, which offers a BFA in fashion design (in addition to an MA and MFA), is a very well-reputed, high-ranked design school with many other strong design programs.
The school prides itself in staying on top of the latest design technology, which may be why it's so successful at attracting top names in fashion for guest lectures, panel discussions, and student critiques. Some of these past fashion experts include Karl Lagerfeld, Tom Ford, Diane von Furstenberg, and Vera Wang. It's no surprise that SCAD hosts one of the top student fashion shows in the country to showcase student work.
You may not think of Savannah as a fashion capital, but you don't have to. Fashion design students have the opportunity to study in Atlanta and Hong Kong.
Fashion degrees offered: BFA
Kent State has a few more options for students who are interested in the business side of the fashion industry—you can choose from a BA or BFA in Fashion Design or a BS in Fashion Merchandising. One unique option is a combined BS/MBA program in Fashion Merchandising.
The school has its own satellite campus in NYC, which is definitely important considering that Kent, OH isn't exactly a fashion capital. About 45 students a year head off to Florence, Italy to study at the school's Palazzo campus. Kent State also has a partnership with The Paris Academy in Paris, France—overall, students seem to have lots of options when it comes to off-campus experiences.
Finally, the school claims that their placement rate in the fashion industry for graduates of the Fashion School is over 90%.
Fashion degrees offered: BA, BFA, BS/MBA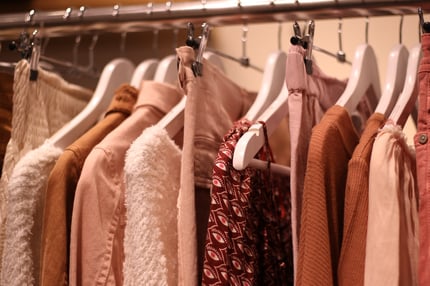 Drexel, which offers a bachelor's in fashion design, prepares students for careers in design, styling, advertising, and computer-aided and technical design. The school encourages hands-on experiences in the industry by requiring students to submit designs to national and international competitions.
Drexel has a couple of interesting programs for fashion-minded students. First, there's a unique six month "co-op" program—an extended internship of sorts—where students work at different companies around the country to develop their skills. Second, there's a study abroad program at the College of London.
There are many complementary undergraduate programs, including Design & Merchandising and Entertainment & Art.
Fashion degrees offered: BFA
Thomas Jefferson University, which recently merged with Philadelphia University, offers BS degrees in Fashion Design and Fashion Merchandising & Management. The Design degree is in the School of Design and Engineering, while the Merchandising & Management Degree is in the School of Business, so you'll get totally different experiences with the two different degrees. Both are comprehensive programs, and the design degree is a rising star in rankings of best fashion design schools.
Both programs offer study abroad options in Rome, London, Paris, and more. They provide hands-on training, and have connections to some of the biggest fashion companies in the world including Tommy Hilfiger, Urban Outfitters, and more. Jefferson also hosts an annual fashion show and produces a fashion magazine, which are among that many extracurriculars that students can participate in.
Students are taught by industry professionals and graduates and the program prides itself on a team-oriented program.
Fashion degrees offered: BS
The fashion program at Marist offers two tracks, the BFA in Fashion Design or the BS in Fashion Merchandising. The fashion program is well-rounded and aims to prepare students for all aspects of the fashion industry. As seniors, Fashion Design majors design and execute an apparel collection for the school's Silver Needle Fashion Show under the supervision of a professional designer. Merchandising students complete a project their senior year in collaboration with a fashion company. They can also work with Mporium, an entrepreneurial boutique operated by Marist fashion students.
Marist is located in Poughkeepsie, about two hours north of New York City. The city is reachable by train, which makes it a good choice for students who want to intern in the city and benefit from Marist's competitive fashion program. Students are encouraged to complete at least two internships.
Marist has additional requirements to be accepted to the fashion program. They also offer a Pre-College summer session, which can be taken for credit.
Fashion Degrees Offered: BFA, BS
Otis is an interesting option for fashion-minded students for a few reasons. First, fashion design students have the option to choose a Costume Design emphasis track within their major—a unique program of study that I haven't seen at any of these other schools.
Students have the opportunity to work in teams through junior and senior year to create unique designs, which is a great experience for when you transition to working in the actual industry. The school is also committed to sustainability in fashion—students can opt for a minor in sustainability if it's something they're particularly interested in.
Current designers serve as mentors for fashion students, and recent upperclassmen mentor companies include places like Anthropologie, Nike, BCBG, Roxy, and more.
The school has a lot of successful alumni living and working in NYC. Although LA isn't quite the fashion capital that NY is, there are still quite a few designers based in the city who are known for their trendy and unique work.
Fashion degrees offered: BFA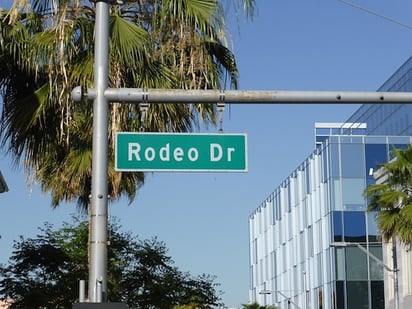 LA offers a great mix of "high fashion" and more casual, trendy design.
RISD is a very well-known and well-respected art and design institution for both undergraduate and graduate students. Undergrads here have the option to get a BFA in "Apparel Design."
The apparel design program emphasizes (perhaps a bit more than other top programs) the development of advanced technical skills like superior design sketching, pattern cutting, and 3D draping. The school requires students to participate in internships and competitive opportunities, which thrusts you into the fashion industry fairly early on. The program's senior thesis project is described as a "unified body of work that expresses personal design sensibility and showcases professional-grade conceptual and technical skills."
Students regularly visit NYC's fashion district, which is fairly close. Providence itself may not seem like a fashion capital, but it has a very high number of artists per capita. It's small but concentrated!
Fashion degrees offered: BFA
Students here who choose to pursue a BFA in Fashion Design go on to do any number of things in the fashion industry, including working as fashion forecasters and costume designers. The school also offers an MFA in fashion design.
Columbus has six large studios open to student access in addition to other labs (for example, a dye lab and pattern/draping lab). Notable alumni include people like Bruno Grizzo (who worked for Calvin Klein and Lanvin) and Genoveva Christoff (who has her own successful company).
Fashion degrees offered: BFA
Fashion students here get a degree in Apparel, Merchandising, and Design, which is a bit broader than some of the options at other top fashion schools. A broad degree means broad career opportunities, including things like public relations director or fashion journalism.
The school offers some impressive high-tech equipment, like a 3-D body scanner and industrial digital printer. Special classes help students find and research internships in the field.
Fashion degrees offered: BS
How to Choose the Right Fashion School for You
Although there are fewer fashion program choices out there than, say, liberal arts program choices, you still have to sift through a lot of information to pick a school that's right for you. Hopefully, this list of schools has given you a good place to start—but there are other things to keep in mind before committing to a particular school.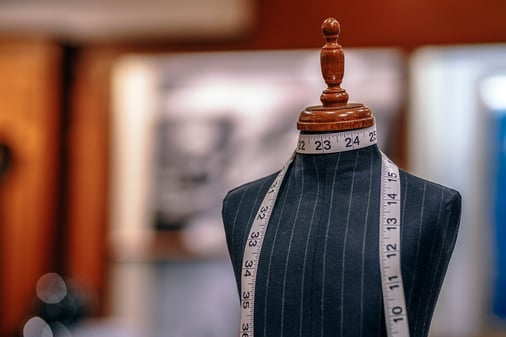 #1: Decide Between an Arts-Focused School and a More Traditional College
Most of the schools listed here are dedicated solely to fashion or a combination of fashion, design, and arts. This may be great for you if you're not interested in a liberal arts education or fulfilling general education requirements. If you're looking for a more "traditional" college experience, however, you may want to look into liberal arts colleges that may not be 100% dedicated to fashion and didn't make this list of best fashion schools, but still offer great fashion programs for undergrads.
#2: Choose a School That Offers a Degree You Want
Many of the schools on the above list focus on fashion design, though more schools are incorporating merchandising and fashion business into their degree options. If you're sure that you're interested in the design side of fashion, then this sort of program is a good fit.
There are so many other options, though, especially at powerhouses like FIT. There's much more to the fashion industry than design, so make sure to check out other programs and majors before making a decision.
#3: Consider Whether You Want a Flexible or Focused Program
Some of the programs above offer plenty of room for students to explore their artistic and design interests, and boast dozens of degree options and specializations. Others are more focused and narrow, and may be good fits for students who already know what interests they want to pursue. Spend some time exploring the programs' websites to get a better feel for your options.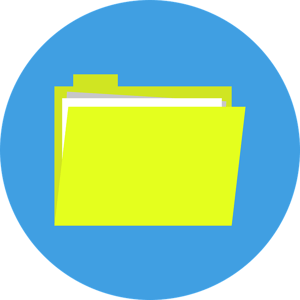 Many fashion design schools require applicants to submit a portfolio of work as part of the admissions process.
#4: Find a Program With Portfolio Requirements That You'll Be Able to Meet
You'll have to submit a portfolio as part of the application process for the schools listed above. Some of these portfolio requirements may seem reasonable, whereas others might be tough to meet. Explore each program's portfolio requirements well ahead of any application deadlines.
#5: Think About the School More Generally
Granted, many of the schools on this list are design- or arts-focused, but your college experience will depend on more than just what you'll experience through your program. Other, more practical student life concerns will definitely affect how happy you may be at a particular school. What do you think of the student housing options? The dining plans? The student groups on campus? The general location?
Once you consider all these factors, you'll be better able to choose a fashion program that's right for you. The better the fit, the more successful you're likely to be in school and your career.
What's Next?
Choosing where you'll end up for college is a stressful decision for many students. Read more about if it matters, and why the college you select may impact your future. If you're interested in visual arts, you can check out this guide on How to Make an Art Portfolio and 12 Best Art Schools in the World.
Once you have an idea of where you'd like to end up, boost your chances of success by learning about The 7 Things That Look Really Good on a College Application. When you have several options to choose from, read about how to choose which college to actually attend.
Want to improve your SAT score by 160 points or your ACT score by 4 points? We've written a guide for each test about the top 5 strategies you must be using to have a shot at improving your score. Download it for free now:
Have friends who also need help with test prep?
Share this article!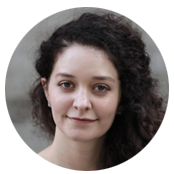 About the Author
Francesca graduated magna cum laude from Harvard and scored in the 99th percentile on the SATs. She's worked with many students on SAT prep and college counseling, and loves helping students capitalize on their strengths.
Get Free Guides
to Boost Your SAT/ACT