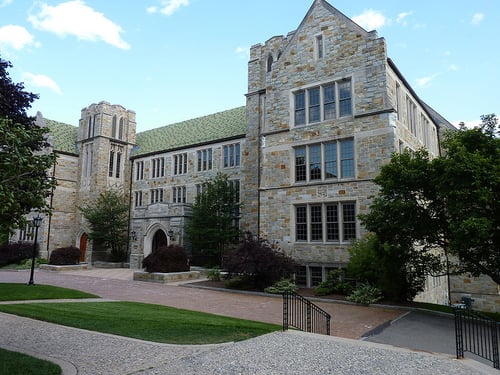 Ranked among the top 50 colleges nationwide, Boston College is an excellent choice for college, especially if you're hoping to attend a Jesuit institution. As part of the application process, you'll need to submit a Boston College essay. So what should you write about in your essay to raise your chances of getting admitted here?
In this guide, we closely analyze all Boston College essay prompts, providing you with our best tips and advice. We then take a look at real Boston College essay examples to give you an idea of what a successful Boston College essay can look like.
What Is the Boston College Essay?
In addition to the statement you must write for the Common Application, Boston College requires all first-year applicants to submit a separate essay as part of the Boston College Supplement (on the Common App under the heading "Writing Supplement").
With this writing supplement, you have four possible essay prompts to choose from:
Each essay prompt expects you to give specific details and a unique, compelling story of who you are, how you came to be this way, and what you hope to do with your education at BC.
Regardless of the essay prompt you choose, your Boston College essay must be no longer than 400 words, making it a little shorter than a typical college essay, which is 500-600 words long.
But how can you choose the best essay prompt for you? Read on as we examine all the Boston College essay prompts, one by one.
All Boston College Essay Prompts, Analyzed
In order to submit a great Boston College essay, you'll need to know what each prompt is asking you to do and which one will work best based on your personality, experiences, and/or interests. Below, we offer a close analysis of all four Boston College essay prompts.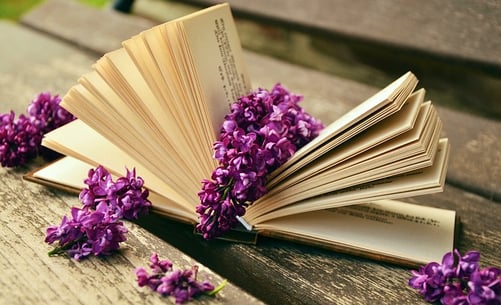 Boston College Essay Prompt 1
Great art evokes a sense of wonder. It nourishes the mind and spirit. Is there a particular song, poem, speech, or novel from which you have drawn insight or inspiration?
This first Boston College essay prompt is all about art, specifically a piece of art that's had a major impact on you.
Although this essay prompt lists just four types of art—songs, poems, speeches, and novels—you may write about, if you were inspired by a different form of art, such as a painting, sculpture, dance, or piece of architecture, you will most likely be fine writing about that instead.
If possible, though, it's best to try to stick with the four options in the prompt; this way you can rest assured you're correctly answering it.
You also want to avoid rattling on and on about the art piece and why it's so great. Instead, focus on why this piece of art has affected you to such a degree and how this impact has manifested in your life.
Should You Choose This Prompt?
This essay prompt is ideal for applicants who intend to major in a creative field, such as music or creative writing, due to its emphasis on inspiration and what kind of art has impacted your own approach to creativity.
Even if you don't plan to major in a creative field or have no idea what you want to major in, this is a good prompt to respond to if you can easily think of a piece of art that has changed you in some critical way. If you can't, another prompt would probably be better suited for you.
Tips for Answering This Prompt
Avoid writing about a super famous piece of art. While it's OK to focus on something you read for school, don't go with extremely famous and cliched works, such as The Great Gatsby or Harry Potter.

Focus on you more than the piece of art. The point of this essay is to explain what creative work has greatly inspired or impacted you, not why this work is so great, famous, or valuable in general. Think about the qualities or goals you now have because of your exposure to this piece, and concentrate on those and how you developed them in your essay.

Be clear about how this artwork has affected you. For example, perhaps the first time you listened to the English medieval song "Bryd One Brere," which is thought to be the oldest love song on record, you felt so moved by its lyrics that you decided to learn more about medieval England; now, you're thinking of majoring in history.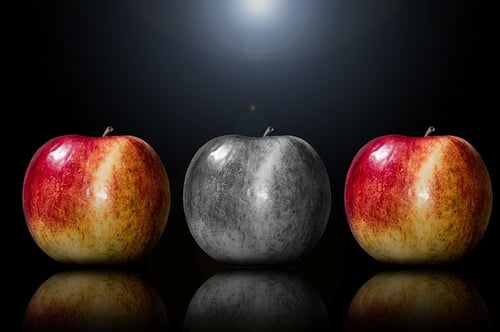 Boston College Essay Prompt 2
When you choose a college, you will join a new community of people who have different backgrounds, experiences, and stories. What is it about your background, your experiences, or your story, that will enrich Boston College's community?
This second Boston College essay prompt is a diversity essay prompt: it wants to know what kinds of qualities, experiences, and/or perspectives you personally will bring to the Boston College community. In short, what makes you special?
For this essay, you'll want to focus on one specific trait, experience, or quality you have, ideally one that's an integral part of your identity.
For example, if you come from an ethnic group that historically was forced to conceal its traditions and customs, you could discuss in your Boston College essay how being able to freely express and embrace your cultural roots has made you want to encourage others to do the same.
Should You Choose This Prompt?
There are many categories of diversity that, if you fall under, you may choose to write about for this prompt. Here are just some examples:
Your cultural group, race, or ethnicity

Your religion
Your socioeconomic background
Your sex or gender/gender identity
Your sexual orientation
Your values or opinions
A club, group, or organization you're part of
Your local community
Your hometown or home country
A unique experience, struggle, or moment from your life
You don't need to fall under a strictly defined category of people. For example, you could write about a unique circumstance in your life or a specific event that was particularly meaningful to you and significantly affected your perspective on something.
Tips for Answering This Prompt
Try to avoid trite topics that can apply to many applicants. If you come from a family of immigrants, for instance, you could certainly write about this; however, this topic isn't super unique, so be sure you're focusing on something specific and impactful from your life, such as the time someone accused you of being an illegal immigrant.

Focus on one defining quality. Even if you fit into multiple categories above, it's best to stick with just one unique quality, as this will help keep your essay tight and focused.

Be clear about how your experience will enrich Boston College's community. It should be obvious how your perspective will positively affect those around you. Maybe you plan to start a club or promote a volunteering effort, for example.

Don't write about something that isn't meaningful to you. If your experience didn't have much of an effect on you when it happened and doesn't matter much to you now, definitely choose something else to write about. Don't exaggerate the significance of anything, or else you'll risk coming across insincere and inauthentic.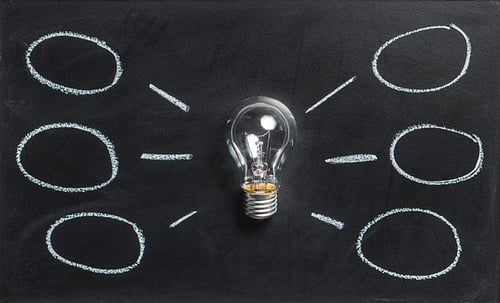 Boston College Essay Prompt 3
Boston College strives to provide an undergraduate learning experience emphasizing the liberal arts, quality teaching, personal formation, and engagement of critical issues. If you had the opportunity to create your own college course, what enduring question or contemporary problem would you address and why?
With this prompt, you're essentially being asked what kinds of academic fields or social issues you're interested in and why you'd like to study them.
This essay is a great opportunity for you to delve into a specific idea or problem you want to learn more about in college. The topic you choose for your essay can be pretty much anything, from an ancient philosophical theory to the modern-day phenomenon of cell phones.
In short, what excites, interests, or captivates you intellectually? And why?
Take time to consider what you're passionate about, whether this is a question in an academic field you want to study or a contemporary social issue.
Should You Choose This Prompt?
Most applicants have an idea of what they want to study in college. Therefore, if there's a particular field you're interested in, you can use this as a jumping-off point to narrow your topic so you'll be discussing a specific interest, question, or idea. For example, if you plan to major in psychology, you could think of questions you have regarding a specific idea or theory in the field.
You can also approach this prompt from a more social perspective. Are there any problems in contemporary society that you believe need to be addressed more or in a new way? For example, perhaps you're not a fan of the way women of color are represented in schools' history textbooks and you'd like to look for fair and effective ways to remedy this problem.
Other possible issues you could talk about include the following:
Environmental issues or climate change
Political/economic instability or other problems in a country/area
Discrimination, stigmas, or other issues relating to inequality
Potential challenges facing technology, science, the arts, specific industries, etc.
Tips for Answering This Prompt
Explain why you are so invested in this problem. Have you had any direct experience with the issue you're focusing on? How did (or does) it make you feel? Maybe you're curious about how we could improve public access for people with physical disabilities, and the reason you developed an interest in solving this problem is that, as a kid, you often watched your friend struggle to find alternative entryways besides stairs.

Include a (creative) title for your course. While there's no need to get overly creative, make sure your class's name is concise and accurately reflects the proposed content. If you were writing about the topic described above, you could title your course something like "Public Access for People with Disabilities: Barriers and Solutions."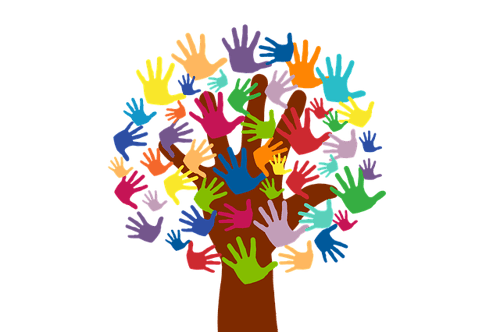 Boston College Essay Prompt 4
Jesuit education considers the liberal arts a pathway to intellectual growth and character formation. What beliefs and values inform your decisions and actions today, and how will Boston College assist you in becoming a person who thinks and acts for the common good?
Boston College is a highly ranked Jesuit institution, so it's not surprising that the school is curious about applicants' values. The purpose of this prompt is for Boston College to see how your own values will fit with and further promote the key Jesuit principles of ethics and community service.
This essay prompt can be broken down into two basic questions:
What are your beliefs and values regarding your role in your community?
How will Boston College fit with these values and allow you to grow as a person?
Should You Choose This Prompt?
If you're applying to Boston College, you likely already know that it's a Jesuit institution, meaning it strongly values qualities such as morality, service, and interdisciplinary learning.
If you have strong values that align with these Jesuit principles, have a clear reason for wanting to attend a Jesuit institution, and can readily envision how you plan to use your BC education for the "common good," this would be a great prompt for you to choose.
Some values you could write about in your essay include the following:
Honesty
Morality/ethics
Empathy/compassion for others
Selflessness
Tips for Answering This Prompt
Focus on one specific value/quality you have. For instance, if honesty is important to you, you could discuss a time you had to decide between telling the truth or telling a lie, and how this choice impacted how you perceive honesty and its significance in everyday life.

Explain how Boston College will help you develop this value you have. You could talk about specific classes, extracurricular activities, clubs, volunteering opportunities, etc. For example, maybe you're thinking of making a club to help local disadvantaged families.
Boston College Essay Examples
Now, let's take a look at two real Boston College essay examples, written by admitted applicants.
Note that since the Boston College essay prompts change every year or so, these essays might not correspond directly to one of the four prompts listed above.
Boston College Essay Example 1
This first Boston College essay we'll look at could have easily been written for the second prompt described above (the diversity essay prompt) as it focuses on the applicant's unique multicultural background.
Note that this sample essay is more than 550 words, whereas the current Boston College essay requirements state that essays may not exceed 400 words.
Here is the essay:
Here's what makes this Boston College essay work:
It has a compelling hook. The first few sentences about the applicant's multicultural and multilingual family immediately draw us in. It makes you want to learn more about why this applicant gets told happy birthday in three languages, and what this means for their values.
It's highly specific and detailed. We're given people's actual names, from Uncle Guillermo to Anisa Saad. These concrete details ground us readers in the story while highlighting clear connections between the applicant's life experiences and values.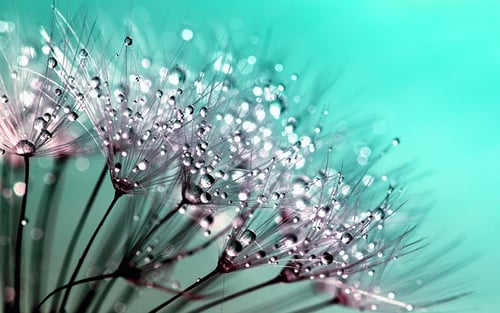 Zoom in on the details for your Boston College essay.
Boston College Essay Example 2
This next real Boston College essay example is less focused on diversity and more on community service, a major Jesuit value that Boston College would be more than happy to read about in your essay!
At just under 400 words, this essay should help give you an idea of about how long your Boston College essay can be.
Here's what makes this Boston College essay work:
It tells a detailed, interesting story. Many students have volunteered at schools or helped out younger children, but this Boston College essay lets readers really see the uniqueness of the applicant's experience. We learn about two children, Thomas and Miguel, and how the experience of helping them positively impacted the applicant.
It's highly focused. No part of this essay feels extraneous or as if it doesn't belong. It uses a well-organized structure that's easy to follow. We also learn through small details that the applicant successfully maintains other commitments, too, such as varsity basketball.
It focuses on a key Jesuit value: giving back to others. If you plan to respond to Prompt 4, this is a great essay to look to for tips. It's all about helping the common good and highlights, especially with its last line, the applicant's desire to continue helping the community.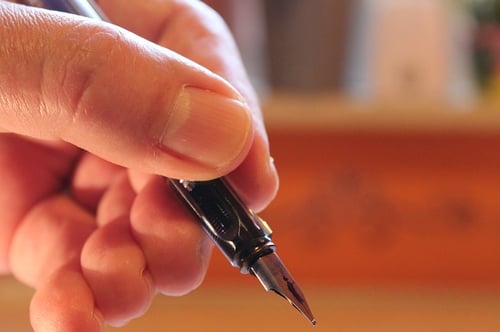 How to Write a Great Boston College Essay: 4 Tips
Before we wrap up, here are four general tips to help you write a great Boston College essay.
#1: Be Clear and Specific
Your Boston College essay should be clear, with specific, concrete details that tell a compelling narrative about you and what you value. Your essay will have more personal impact if you can incorporate critical details, such as the names of people, your reactions/emotions to events or actions, etc.
In addition, make sure your story is focused and doesn't meander onto less relevant, less interesting, or less significant topics.
For instance, if you're writing about how you enjoy volunteering at retirement homes, there's no point in elaborating on other values you have or other service projects you're involved in since doing so will take away from the main focus of your essay.
#2: Use an Honest Voice While Embracing Jesuit Values
As with any college essay, try to channel an authentic voice. Exaggerations in your emotions or reactions are generally pretty easy for admissions committees to detect, so don't bother trying to make a particular experience in your life seem more significant than it really was.
Be honest with yourself: what is important to you? What do you believe Boston College must know about you? And what do you feel defines who you are and what you want to do?
Remember that Boston College is a Jesuit school that strongly values specific qualities, including morality, honesty, and community service. If you have a strong passion for any Jesuit values and often exercise them in your life, make sure you're clearly touching on these in your essay so you can further emphasize how Boston College is an ideal fit for you.
#3: Don't Repeat What You Wrote for the Common App Essay
All Boston College applicants must write, in addition to the essay we've talked about in this article, a separate personal statement that responds to one of the Common App prompts. Since many of these prompts are similar to the Boston College essay prompts listed above, it's critical that you do not repeat any major themes or topics in your two essays.
Each essay is meant to showcase a different side of you, and if you're simply repeating yourself in both essays, you won't be revealing anything unique or interesting about yourself—which will not impress the Boston College admissions committee at all!
#4: Edit and Proofread a Lot
You'll want to spend a good amount of time editing and proofreading your Boston College essay.
The best way to do this is to write a rough draft and then put it away for a few days. After some time has passed, take out your essay so you can look it over with a fresh perspective. Note any areas that are irrelevant, awkward, or grammatically incorrect.
Once you've done this a few times, give your essay to someone else to read, such as a teacher, parent, or older sibling. Ask for feedback on what you can improve in terms of flow, organization, and overall story.
You should now have an excellent Boston College essay ready to submit!
What's Next?
If you're applying to Boston College, you're likely applying to other colleges on the East Coast, too. Check out our expert guides to the Duke essay, the Tufts essays, and the Harvard essay.
Need help writing your Common App essay? Our tips will show you how to write a Common App essay guaranteed to make you stand out from other applicants!
To learn more about Boston College, including what GPA and SAT/ACT scores you'll need to get in, check out our Boston College admission requirements page.
Have friends who also need help with test prep?
Share this article!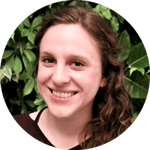 About the Author
Hannah received her MA in Japanese Studies from the University of Michigan and holds a bachelor's degree from the University of Southern California. From 2013 to 2015, she taught English in Japan via the JET Program. She is passionate about education, writing, and travel.
Get Free Guides
to Boost Your SAT/ACT