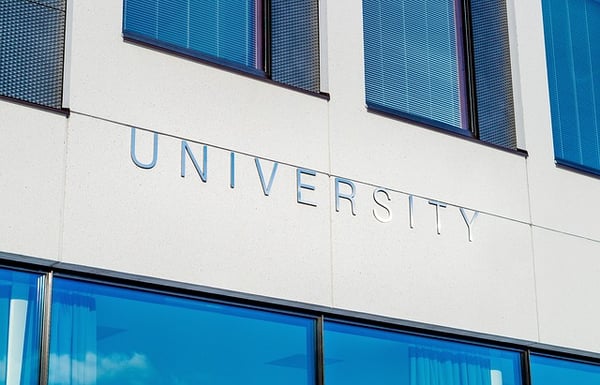 Transferring from one school to another is a wise or even necessary choice for many students, but it's not without obstacles. College transfer acceptance rates are actually lower than freshman acceptance rates, meaning competition is higher.
This might sound like it's cause for alarm, but, like applying as a freshman, it just means you need to be prepared.
If you need or want to transfer but aren't sure where to go, check out some of the colleges with the best transfer acceptance rates.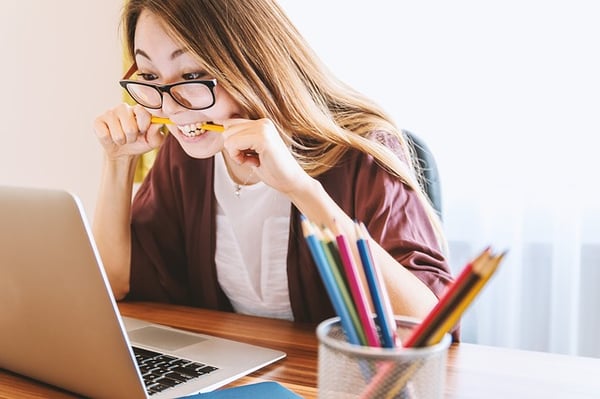 Reading transfer rates might make you feel like this, but don't get discouraged!
Why Is the Acceptance Rate Lower for Transfer Students?
Knowing the reasons why transfer acceptance rates are lower will help you better understand what schools are looking for. You can address these concerns about transfer students in your essay, demonstrating that you're a great candidate . Don't panic—it's not impossible to be a successful transfer student!
Because transfer students have already proven they can succeed in a college setting, it seems counter-intuitive that their acceptance rates would be lower. However, due to a lack of information on transfer student graduation rates as well as many misconceptions about transfer students, it's only recently that colleges have begun to court them.
In the past, many colleges assumed that accepting transfer students would lower graduation rates. In fact, transfer students and students who start at a four-year school have the same graduation rate of 60 percent.
The difference is that only 28 percent of community college students overall graduate within four years, and 60 percent of them never transfer. The low graduation and transfer rates may signal to colleges that community college students in particular aren't ready for four-year education, despite their graduation rate being the same as four-year students.
Transfer students also tend to take more time to graduate, which is often because they aren't enrolled full-time—many work or care for families while in school as well. Another common belief among colleges was that students who attended community college instead of a four-year school right after high school did so because they weren't ready for a four-year education academically.
As time has gone on, studies have shown that even top-scoring community college students don't move on to four-year school, suggesting it's not academic readiness, but rather some other obstacle—money being one of the biggest.
Many transfer students are at lower income brackets than students who enroll directly to four-year universities. Low-income students typically have lower enrollment rates, but without surveying students directly, colleges may have assumed that transfer students just weren't ready for universities.
In fact, one of the many reasons that transfer school enrollment was lower for low-income students is that many schools lacked scholarships and grants for incoming transfers, raising the financial burden.
Coupled with many credits not transferring and therefore requiring more classes at a higher cost, the financial burden on low-income students was simply too high for a long time. However, things are changing—many schools have created pathways for students to move from community college to four-year schools with few obstacles.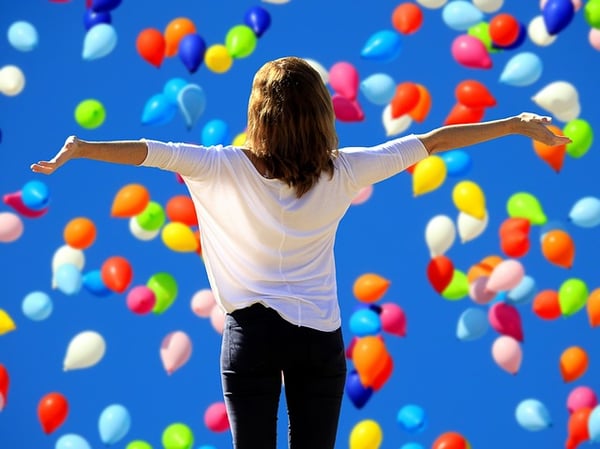 Good news! College transfer acceptance rates are improving!
Why Are College Transfer Acceptance Rates Changing?
There are a couple reasons that colleges are now beginning to accept transfer students at higher rates. One of the largest is that undergraduate enrollment has decreased, leaving more room for transfer students to take those spots. With lower undergrad enrollment, colleges need to find a way to make up the difference, and two years of tuition from a transfer student is more beneficial to colleges than having no tuition at all.
But an even bigger reason is that elite colleges have a reputation as having largely homogeneous student bodies. Princeton admitted its first transfer students recently, which serves to add diversity to a college typically seen as white and wealthy.
So though admission rates for transfer students are lower than rates for freshmen, that doesn't mean you're up against insurmountable odds. The processes for transfer students are changing, and planning ahead will protect you from many of the common obstacles transfer students run into.
How Many Transfer Students Get In?
Transfer acceptance rates vary between schools. Some—like Princeton—are just now beginning to accept transfer students after decades of having policies against them. Almost half of all college students enroll in two-year public schools, and 37 percent of all college students transfer at some point in their education.
According to NACAC in 2010, the transfer acceptance rate is 64 percent overall. In the last eight years, however, significant strides have been made in simplifying the process for transfer students of all kinds.
Of all two-year college students who transfer, some 42 percent go on to earn a bachelor's degree—a substantial increase over the number of all two-year college students (around 13 percent) who earn a bachelor's degree. That's actually slightly higher than the national average for earning a bachelor's degree within four years.
However, just 33 percent of students transfer within six years, extending the time they spend in school.
Again, while all this looks bleak, it's important to note that things are improving. With programs designed to smooth the process for transfer students by providing transparency about credit transfer, more financial assistance, and more interest in courting these students, rates are improving overall.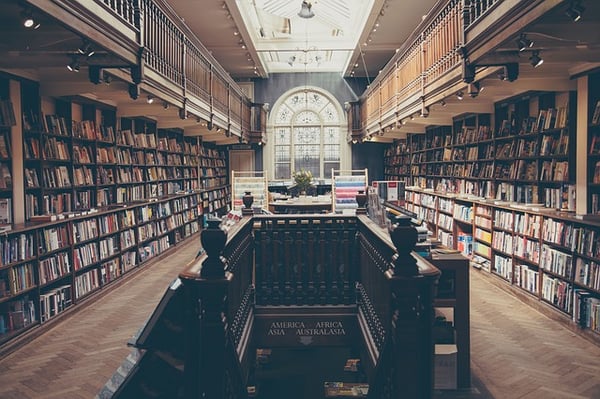 If you want this to be your study space, plan early.
Which Schools Have the Highest Transfer Acceptance Rates?
Planning to transfer colleges is much like planning to attend a four-year school straight out of high school. You should develop a list of potential colleges to transfer to so that you can attend the school that best suits your needs, and having a variety of schools with different transfer acceptance rates is a great way to do that.
Because there used to be some stigma that transfer students weren't ready for a four-year education, there's sometimes an assumption that transferring prevents you from getting into good schools.
Though many Ivy League colleges do have extremely limited transfer programs, there are still many top universities that not only accept transfer applications, but one of them—University of California: Los Angeles—is both a top-ranked school and one of the biggest accepters of transfer students. Read on to find out which schools accept the most students and what acceptance rates the top schools have!
20 Schools That Accept the Most Transfer Students
The biggest reason that some schools have higher transfer percentages is that they've instituted programs to make that pathway easier. Often, these schools will partner with local community colleges through articulation agreements, which help ensure that more credits transfer appropriately.
These schools take some of the most transfer students in the US:
| | | |
| --- | --- | --- |
| School | Transfer Acceptance Rate | Number of Transfer Students Admitted |
| San Francisco State University | 72% | 16,904 |
| University of Maryland University College | 99% | 16,434 |
| California State University--Los Angeles | 63% | 13,076 |
| San Jose State University | 62% | 10,409 |
| University of California--Davis | 61% | 10,317 |
| California State University--Sacramento | 81% | 10,144 |
| University of Central Florida | 67% | 9,938 |
| California State University--Long Beach | 30% | 9,159 |
| California State University--Northridge | 50% | 9,109 |
| California State University--Fullerton | 34% | 8,586 |
| California State Polytechnic University--Pomona | 54% | 8,324 |
| University of Houston | 86% | 7,772 |
| Florida International University | 73% | 7,352 |
| University of South Florida | 61% | 7,343 |
| University of California--Los Angeles | 25% | 5,720 |
| University of North Texas | 80% | 5,593 |
| Texas State University | 89% | 5,553 |
| San Diego State University | 20% | 4,885 |
| University of Texas--Arlington | 69% | 4,199 |
| Liberty University | 55% | 2,711 |
University of Maryland University College, which has a whopping transfer acceptance of 99 percent, has partnerships with all 16 community colleges in the state, as well as 90 more throughout the US.
Likewise, University of Central Florida has a variety of programs intended to make the transfer process smoother, including guaranteed admission for students at many colleges.
If you can, find a school partnered with your current college to make the entire transfer process easier. Instead of worrying about classes that don't match up and lost credits, you'll know which courses you need to take and when.
If these programs aren't available, you'll have to make your own. Do as much research as you can as early as possible to avoid losing credits or running into other obstacles while trying to transfer schools.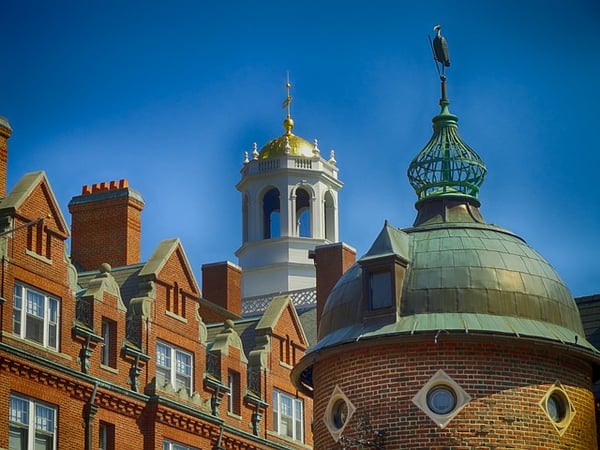 Top schools are taking more transfer students today than they have in the past.
Transfer Rates at Top 20 Schools
Just like acceptance rates at top universities, transfer rates to schools like Princeton and Harvard are very low. Princeton previously accepted no transfer students at all, but since 2017 has been accepting just a handful of students per year. Princeton isn't the only one—more and more schools are increasing their outreach to college transfer students.
Here are the transfer acceptance rates at US News' top-ranked national universities:
These top schools are selective, but not impossible to get into. Vanderbilt has a 29 percent acceptance rate for students, and the University of California—Los Angeles takes almost 5,000 transfer students per year, despite its acceptance rate of 25 percent.
Though you'll need to be truly exceptional to make it into Yale or Princeton as a transfer student, that's also true of applying straight out of high school. If you want to make it into the Ivy Leagues, plan early and make your application stand out, and always apply to multiple schools. With a strong enough application, you'll have your choice of schools to pick from, regardless of how low or high their acceptance rate is.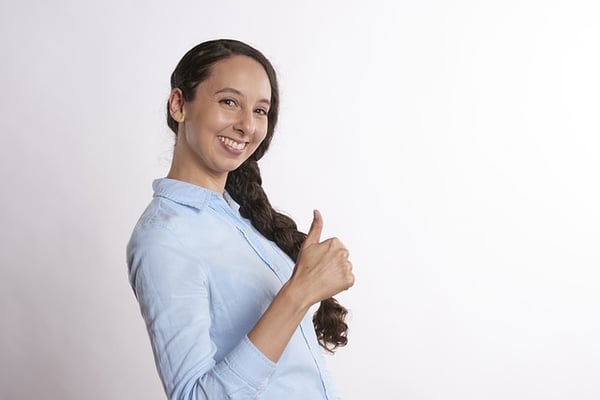 Get your application in order and you'll be feeling great about transferring.
How to Boost Your Acceptance Chances
Though all this information is helpful in understanding the transfer process, acceptance isn't just up to luck. With lower acceptance rates overall, you'll need a highly polished application to stand apart from everybody else. (coming soon - "what universities look for in a transfer student")
#1: Prepare Early
The number one thing you can do to make your transfer process easier is to start early. If you're attending community college, start thinking about what schools you'll want to transfer to and work with an adviser to create an academic plan. If you're transferring for other reasons, such as a program change or because you're in the military, start doing some research right away.

It's better to do some unnecessary work in looking up school requirements than to realize your credits won't transfer and there's no way to fix it. The sooner you start, the more time you have to create a plan that's going to benefit you in the long run.
#2: Coordinate With Transfer Schools
The easiest way to transfer schools is to find a school that's part of an articulation agreement with your current college. These agreements mean there are already clear guidelines for what courses transfer and which don't, eliminating some of the hassle and worry.

If there's no articulation agreement and your schools aren't in contact with one another, see if your new school has a transfer department you can coordinate with. The more information you can get for what credits will transfer and which won't, the better off you'll be. Getting in touch early, even if you're not accepted, can give you a better idea of what your next college will expect and help you plan out your time at your current school to be more efficient.


#3: Treat Your Application Like You're a Freshman
Though it might seem like transfer students should have an edge in college admissions because they already have some experience, that's not necessarily true. Don't assume you're going to have an easier time applying—treat your application with the same care and thoughtfulness you would if you were a freshman trying to make your first good impression.
The further you get from high school, the less your high school grades and test scores matter. You can replace them with college grades if you have them. Your letters of recommendation should be from college professors rather than high school teachers, as well.
But keep in mind that admissions is still competitive, and that you'll need to stand out. Take your application seriously, and treat it as though they won't be impressed by your prior experience as a college student—they should be impressed by you and your journey as a student, not just that you have college courses under your belt.

#4: Write a Great Essay
Essays aren't the most important factor when transferring schools, but they are a great place to flesh out your application.
In your essay, you should address your reasons for transferring, but be sure to stay positive. Instead of framing any dissatisfaction with your current school as a negative (such as, "The gym is old and crumbling, and there are no nice places to study on campus."), focus instead on the positives of the school you're applying to (such as, "[College]'s facilities consistently impress me—it's not hard to see myself making friends on the tennis court or curling up with a book in the library."]
Follow all the best practices for writing college essays, but do be sure to fold your college experience in if you can. Why transfer now? Why transfer to this school in particular? What have you learned from your time in college, and what do you hope to learn in the next years of your program? You should be able to confidently answer all of these questions, even if they don't come up in your essay.
What's Next?
Getting your transfer application in order can be confusing. What do you need? What don't you need? This guide has all the info on whether or not you'll need your SAT scores to transfer.
Even if you don't dream of attending an Ivy League, a Harvard-worthy app makes you a shoo-in for other colleges. Learn more about crafting an amazing Ivy League application!
Transfer students need to be just as judicious about choosing the right college as those entering college right out of high school. You'll need a good list of schools to apply to, and this guide can help!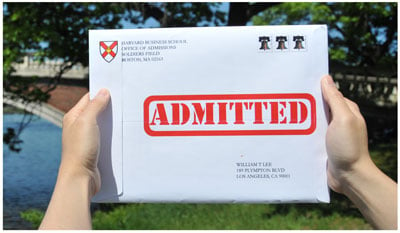 Want to build the best possible college application?
We can help. PrepScholar Admissions is the world's best admissions consulting service. We combine world-class admissions counselors with our data-driven, proprietary admissions strategies. We've overseen thousands of students get into their top choice schools, from state colleges to the Ivy League.
We know what kinds of students colleges want to admit. We want to get you admitted to your dream schools.
Learn more about PrepScholar Admissions to maximize your chance of getting in.
Have friends who also need help with test prep?
Share this article!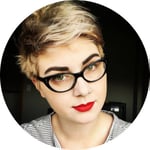 About the Author
Melissa Brinks graduated from the University of Washington in 2014 with a Bachelor's in English with a creative writing emphasis. She has spent several years tutoring K-12 students in many subjects, including in SAT prep, to help them prepare for their college education.
Get Free Guides
to Boost Your SAT/ACT