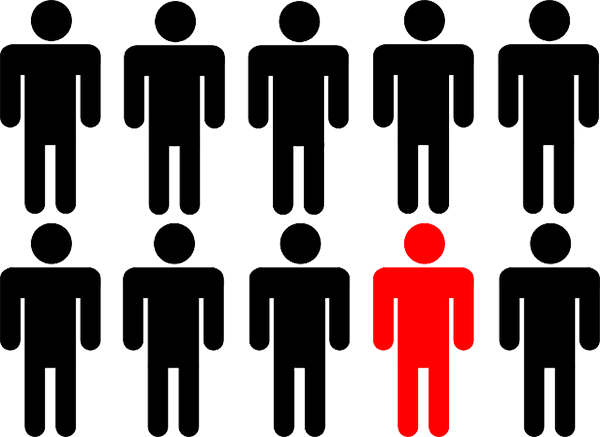 Acceptance rates are an important factor to consider when deciding where you should apply to college. A school's acceptance rate is often considered a measurement of its quality. While this is accurate in many cases, some schools have low acceptance rates for reasons unrelated to the academic excellence of admitted students.
In this article, I'll tell you what the lowest college acceptance rate is, explain why some colleges have such low acceptance rates, and list the colleges with the lowest acceptance rates.
Why Do Some Colleges Have Such Low Acceptance Rates?
A college can have a low acceptance rate for a variety of reasons. The most common reason for a low acceptance rate is a combination of high academic standards and popularity among prospective students. This happens at Ivy League schools and schools such as Stanford and MIT, which have strong name recognition both in the US and internationally.
As a result of their reputation, these schools get huge numbers of applicants every year. They end up with low acceptance rates because they need to turn away the vast majority of applicants in order to maintain their reputations for academic excellence.
Only the most qualified students are admitted, and even those who technically meet academic standards might be rejected depending on their other credentials. In 2017, an impressive 47,450 students applied to Stanford—and only 2,040 were accepted! That's an acceptance rate of just 4.3%, giving Stanford the lowest college acceptance rate.
Low acceptance rates also happen at schools that have very specific criteria for admission and are popular for other reasons. Military schools such as West Point and the US Naval Academy have low acceptance rates because they require applicants to meet other strict criteria besides academic qualifications. Meanwhile, music schools such as Juilliard might have especially low acceptance rates because they're only willing to accept extremely talented students in a very specific area of study.
There are also schools where students are offered free tuition or must meet financial need qualifications in order to be accepted. This means that these schools are popular (everyone wants to avoid paying for college!), but only a small subset of applicants make the cut.
In the next two sections, I'll go through a list of the schools with the lowest acceptance rates in the country; these fall into both the "non-specialized popular and academically rigorous" category and the "popular and specialized" category.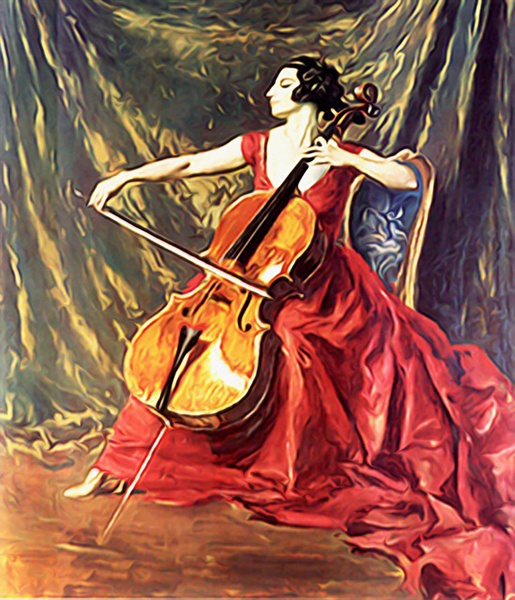 How I imagine auditions for Juilliard.
Non-Specialized Colleges With Low Acceptance Rates
This is a list of schools that do not cater to a specific subset of students and have acceptance rates of less than 10%. These schools include Ivy League institutions and other colleges that have extremely high academic standards and widespread popularity.
Keep in mind that you can't necessarily expect to be accepted just because you meet the average academic requirements. These schools receive many applicants who are academically competitive, but acceptance isn't a sure thing unless you've done something incredible in high school.
Any college that has an acceptance rate of less than 15% is a reach school for all students.
| | | | | |
| --- | --- | --- | --- | --- |
| School Name | # of Applicants (2017) | Acceptance Rate | Average SAT | Average ACT |
| Stanford | 47,450 | 4.3% | 1520 | 33 |
| Harvard | 42,749 | 4.6% | 1540 | 34 |
| Columbia | 40,203 | 5.5% | 1530 | 34 |
| Princeton | 35,370 | 5.5% | 1520 | 33 |
| Yale | 35,306 | 6.3% | 1540 | 33 |
| MIT | 21,706 | 6.7% | 1520 | 34 |
| Pomona | 10,245 | 6.9% | 1500 | 32 |
| Brown | 35,438 | 7.2% | 1500 | 32 |
| UChicago | 32,291 | 7.2% | 1540 | 34 |
| Vanderbilt | 30,146 | 7.3% | 1530 | 34 |
| Caltech | 7,300+* | 8.0%* | 1560 | 35 |
| Duke | 37,302+ | 8.3% | 1540 | 34 |
| Northwestern | 40,425 | 8.4% | 1510 | 33 |
| Penn | 44,491 | 8.4% | 1510 | 32 |
| Dartmouth | 22,033 | 8.7% | 1500 | 32 |
| Johns Hopkins | 27,091 | 9.9% | 1510 | 33 |
*Number of applicants and acceptance rates are based on data from 2016 since 2017 data has not been made available yet.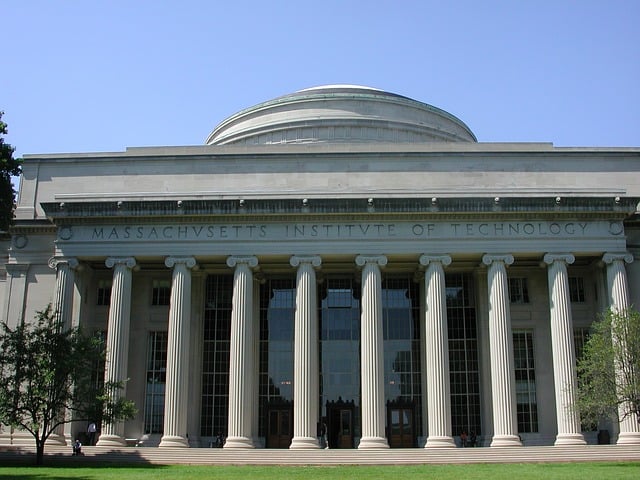 To me, the most intimidating aspect of this building is that the engraved "Us" looks like "Vs." That's how you know something is prestigious.

Specialized Colleges With Low Acceptance Rates
This is a list of schools that are geared toward specific types of students and have acceptance rates of 10% or less. This includes music schools, military schools, and schools with special financial stipulations that lead to selectivity and popularity.

Why Is the Acceptance Rate So Low?
This is an example of why "low acceptance rate" doesn't always mean "great school." Alice Lloyd College provides full-tuition guarantees (regardless of income) for residents of 108 Central Appalachian counties. As you can imagine, this makes the school very appealing to locals.
It's also quite small, with fewer than 600 students in total. This is why Alice Lloyd maintains an extremely low acceptance rate, despite the fact that admitted applicants' average GPAs and test score averages are not especially high. With a four-year graduation rate of just 26%, the overall quality of education here is questionable.
Why Is the Acceptance Rate So Low?
Admission at the Curtis Institute of Music is, as the website emphasizes, "based on artistic promise alone." Only the most talented student musicians are accepted, and spots are highly limited (only 40 students were accepted for 2017-18). The school also provides a full-tuition scholarship to each of its students.
Why Is the Acceptance Rate So Low?
Like the Curtis Institute of Music, Juilliard is looking for a very specific, very talented subset of students. Applicants must audition for faculty members as a part of the application process, and performance standards are extraordinarily high.
Why Is the Acceptance Rate So Low?
In order to attend the US Naval Academy, students must apply for and receive a nomination from a US representative, US senator, or the vice president. Applicants must also pass a physical fitness assessment and medical examination to be eligible for admission. Academic standards are high as well. These factors combined create a very low acceptance rate.
Why Is the Acceptance Rate So Low?
West Point has such a low acceptance rate because it requires students to excel in other ways besides earning high test scores and grades. Like applicants to the US Naval Academy, students must complete a physical fitness assessment and apply for a nomination from a congressperson, a senator, or the vice president.
Why Is the Acceptance Rate So Low?
Olin is an extremely small engineering school that gives a half-tuition scholarship to every student. With Olin also pledging to meet 100% of demonstrated financial need, competition is fierce for the approximately 90 spots open each year.
Students must not only demonstrate overall academic achievement but also excel in fields such as calculus and physics. At Olin, students have the opportunity to take classes at neighboring schools such as Babson, Brandeis, and Wellesley.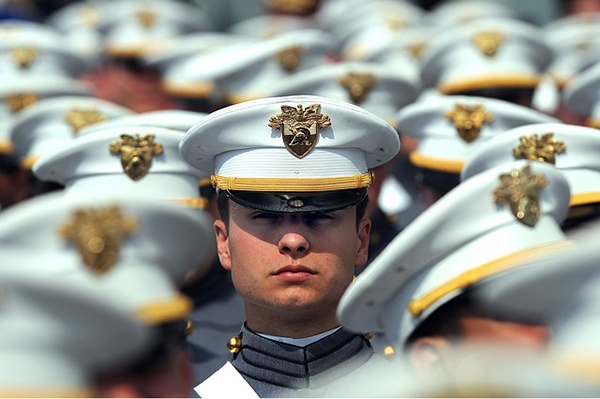 You get to wear a cool hat if you graduate from West Point.
How to Get Into Colleges With Low Acceptance Rates
If you're hoping to attend one of these colleges, you'll have to do quite a bit of legwork in high school. For the first group of schools, you will be expected to maintain a very high GPA and earn elite standardized test scores to meet admissions standards. On top of that, you should think about what your true academic and extracurricular passions are and try to translate those into concrete accomplishments.
To stand out from the crowd, you'll need to show these schools that you're capable of more than just high grades and test scores. Their goal is to admit students who will make a strong, positive impact on the world. We give you more tips in our expert guide on how to get into the most selective schools.
For the colleges with low acceptance rates on the second list, the key to acceptance (for the most part) is effective planning and an understanding of exactly what it takes to get in.
If you're looking at a high-caliber music school, for example, you'll need to be extremely dedicated to practicing music every day and preparing for your audition. For the military schools, you'll need to apply for your nomination from a government official well before the application deadline.
All these schools are challenging to get into, but not impossible if you plan ahead and play your cards right. Just remember that such lofty goals will require lots of dedication and effort!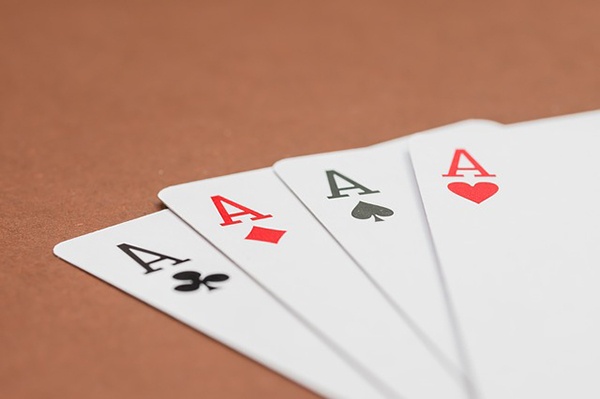 I'm sure you'll ace the college application process. If not, you can always become a professional poker player. From what I've seen, the qualifications are just owning a pair of sunglasses and being severely emotionally stunted.
What's Next?
If you're interested in schools with low acceptance rates, you'll almost certainly have to earn a high GPA. Read this article on how to get good grades in high school for some tips and strategies!
Are you a little intimidated by the college application process for competitive schools? Check out our complete guide on how to apply to college.
Extracurricular activities can go a long way towards strengthening your application beyond grades and test scores. Learn more about your extracurricular options and why they matter.
Have friends who also need help with test prep?
Share this article!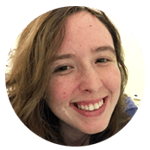 About the Author
Samantha is a blog content writer for PrepScholar. Her goal is to help students adopt a less stressful view of standardized testing and other academic challenges through her articles. Samantha is also passionate about art and graduated with honors from Dartmouth College as a Studio Art major in 2014. In high school, she earned a 2400 on the SAT, 5's on all seven of her AP tests, and was named a National Merit Scholar.
Get Free Guides
to Boost Your SAT/ACT