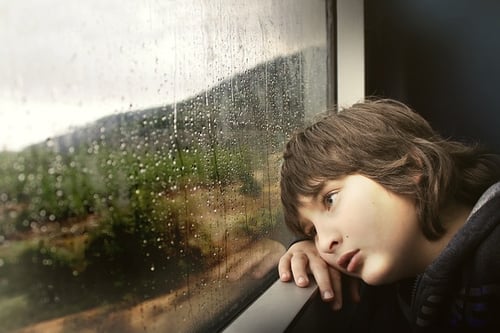 Getting waitlisted at a college certainly isn't a bad thing—your application was good enough to not get rejected!—but it's definitely an uncomfortable place to be. After all, when you're on the college waitlist, you don't know whether you'll be admitted or not, and that alone is anxiety-inducing.
Luckily, there are many things you can do to increase your odds of getting off a waitlist. In this article, we explain how the college waitlist works, what steps to take if you've been waitlisted, and how to raise your college waitlist chances so you can attend your dream school.
What Is the College Waitlist and How Does It Work?
What exactly does it mean if you've been waitlisted by a college or several colleges?
The college waitlist is a list of applicants whom a school might or might not offer admission to. These applicants are essentially put on hold by a college and would have been admitted had space allowed. The total number of applicants offered a place on the college waitlist varies by school and by year.
If you are offered a spot on the college waitlist, you may either accept the invitation and allow your name to be added to it or decline right away if you'd rather not wait for an admission decision or have already decided to attend a different college.
Applicants are typically only admitted off a waitlist starting after May 1, or the date by when admitted students must submit their decisions to attend the college of their choice along with the non-refundable deposit.
Colleges usually begin to admit students off the waitlist if and only if they need to fill more spots in their freshman class. Essentially, once the May 1 deadline has passed, if not enough applicants have decided to attend, the school will start to admit applicants off the waitlist with the hope they'll accept the offer. Waitlist acceptances often roll out gradually throughout May, June, July, and sometimes even August right before the school year starts.
Of course, not everyone on the waitlist will be admitted. In fact, some colleges might admit just a few students or even none at all some years!
Finally, some college waitlists rank the applicants on it. So if you're ranked highly, you're more likely to be accepted off the waitlist. Nevertheless, most colleges don't rank waitlist applicants and instead make their admissions decisions based on other factors such as what majors they want to have represented and which applicants will be most likely to attend if admitted.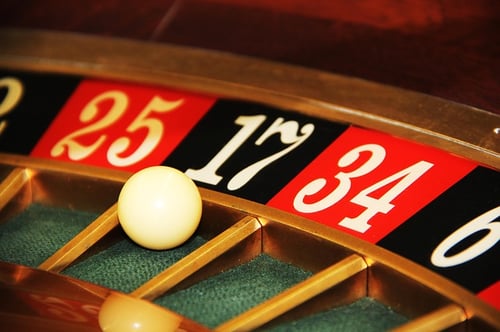 How lucky do you feel?
What Are Your Chances of Getting Off the College Waitlist?
If you've been waitlisted at your dream school, you're probably wondering what exactly your odds are of getting off the waitlist and moving on to a full-blown acceptance.
Your chances of getting off the college waitlist primarily depend on five factors:
How many spots the school needs to fill for its freshman class. The fewer the spots there are, the less likely it is you'll be admitted off the waitlist. In contrast, the more spots available, the more likely it is you'll be offered a placement.
What majors, locations, etc., the school wants to have represented in its freshman class. If a school didn't admit enough engineering majors, for example, it will most likely admit engineering majors off its waitlist first.
How likely you are to attend the school if admitted. This factor mainly depends on how interested you are in the college and whether you've actively demonstrated your continued interest in attending (we'll explain how you can do this in the next section). Carnegie Mellon maintains a Priority Waiting List, for example, for applicants whose first choice is CMU.
How strong your overall application is, especially compared with other waitlist applicants. While this is impossible to know, if you have strong qualities such as an SAT score or GPA well above the school's 75th percentile, then it's likely you're a top candidate for admission.
How highly ranked you are on the waitlist (if the school ranks applicants).
Ultimately, how likely it is you'll be admitted off a waitlist really depends on the particular school you've been waitlisted at. Very popular and selective schools get applications from thousands of qualified students each year—many of whom end up on the waitlist—making it super difficult to determine how good your odds are of being admitted.
Moreover, the year you apply can have a big effect on how many applicants a college decides to admit off its waitlist. This happens because both the quality and number of applicants usually change slightly each year, along with the specific needs of the school (for example, a school might want to admit more majors one year than it did the previous year).
Let's take a look at some real-life examples. At Dartmouth, a highly selective school that's also part of the Ivy League, "the number of candidates offered admission from the wait list varies, from zero in some years to dozens in others."
Similarly, here's what NYU says about its waitlist candidates:


"The number of students who have been admitted from the waitlist has varied widely in previous years. While during one recent year, we were not able to admit any students from the waitlist, in others we were able to admit hundreds of students."

And here's what the UC system says on the topic (additional link ours):


"The number of students who are ultimately admitted varies from year to year, campus to campus. There is no way to tell how many students, if any, will ultimately be offered admission for any particular year."

As you can see, in general, there's no easy way to determine your odds of getting admitted off a college waitlist. College waitlist acceptances can vary dramatically from year to year, mainly as a result of the changing number of qualified applicants and the school's needs.
One way to make an educated guess as to whether you'll make it off a school's waitlist is by consulting their waitlist percentage acceptance rate data.
Waitlist Percentage Acceptance Rates at 6 Top Schools
Many top colleges and universities make their waitlisted applicant numbers publicly available. Looking at these numbers from past years can help you get a sense of the likelihood that you'll be accepted after being waitlisted by a school.
In the table below, you'll find information about recent waitlist acceptance rates at six top colleges and universities:
| | | | | | |
| --- | --- | --- | --- | --- | --- |
| Name of School | Year | # of Waitlisted Applicants | # Accepting a Spot on Wait List | # of Waitlisted Students Admitted | % of Waitlisted Students Admitted |
| Princeton University | 2021-2022 | 1,265 | 1,000 | 150 | 12% |
| Massachusetts Institute of Technology | 2021-2022 | 632 | 501 | 25 | 4% |
| Stanford University | 2021-2022 | 553 | 457 | 8 | 1.4% |
| Harvard University | 2021-2022 | -- | -- | -- | -- |
| University of Pennsylvania | 2021-2022 | 3,933 | 2,753 | 121 | 3.1% |
| California Institute of Technology | 2021-2022 | 268 | 213 | 0 | 0% |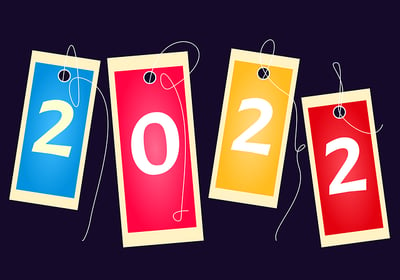 What Were Waitlist Numbers Like in 2022?
We already mentioned that the year you apply to college has a big effect on your chances of being waitlisted at schools you apply to. That's definitely still true for 2023 college applications. In fact, college waitlist numbers were even higher than usual last year, which may cause the trend to continue in 2023.
Here's why college waitlist numbers continue to be unusually high. The COVID-19 pandemic has made it really difficult for colleges and universities to predict how many students they need to admit in order to fill their freshman class. The pandemic upended the normal application process and admissions patterns, leaving schools saddled with a lot of unknowns about the future—including how many students they should admit.
It's also been challenging for schools to predict how many of the students they extend admissions offers to will be likely to accept. Because of this, many highly qualified applicants have been waitlisted this year. Doing this gives the school a large pool of excellent applicants to extend admissions offers to if previously accepted applicants opt to attend another school.
On top of that, many top colleges have adopted a test optional policy for the SAT and ACT over the past two years. The test optional policy has made these top schools even more attractive to college applicants. In fact, according to a recent New York Times article, Harvard University saw a 42 percent increase in applications and Colgate University experienced an 103 percent increase in applications in 2021.
All of these factors have resulted in top schools waitlisting many more students than in previous years. The good news is that if you've been waitlisted at one of your top choice schools, there are things you can do to ensure you get an admissions offer you're happy with. I'll explain how next.
Got Waitlisted? 4 Steps Everyone Must Take
If you've been waitlisted at a college, you'll need to take certain steps to ensure you're ultimately able to attend college without issue. Regardless of whether you choose to stay on the waitlist or not, here's exactly what you'll need to do if you're offered a waitlist spot.
Step 1: Make a Decision About the Waitlist
Do you want to stay on the college waitlist in the hopes you'll get admitted, or would you rather decline the invitation and just go with a different college?
After you've gotten a waitlist invitation, take time to consider whether you truly want to be on the waitlist for this school. Ask yourself the following questions:
Is this your dream school?
Are you comfortable with not hearing back from the school right away and feeling stuck in a sort of limbo state throughout the summer?
Are you okay with potentially losing money on a non-refundable deposit to a different school if you do end up getting admitted off the waitlist?
Once you've made your decision about whether to stay on the college waitlist, it's time to move on to Step 2.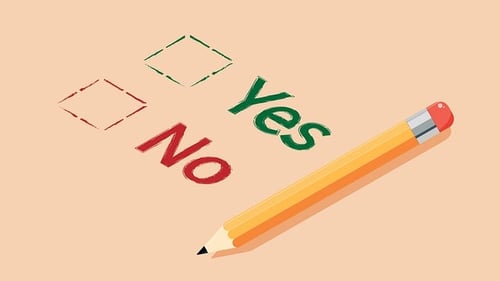 Step 2: Officially Accept or Decline Your Waitlist Invitation
If you've been offered a spot on the waitlist, know that you won't be automatically added to it—you need to officially accept the invitation in order to confirm your spot. This usually needs to be done by a certain deadline, typically in mid-April or by May 1. Check with the school or look at your waitlist notification letter to figure out when the deadline is.
If you fail to confirm your placement by this deadline, you will not be placed on the waitlist and will have indirectly declined your spot on it. If you've decided to not be put on the college waitlist and would rather decline your spot, be sure to notify the college of your decision by the deadline, ideally as soon as possible.
Step 3: Pick a College to Attend and Submit Your Deposit
Regardless of whether you've decided to stay on the waitlist or not, you'll need to pick a college you've been admitted to that you want to attend, even if it's not your top choice and you're still hoping to get off the waitlist at the other school.
Go through all the schools where you've been accepted (not waitlisted) and, for each, consider important factors, such as what kinds of majors it offers, what kinds of professors teach there, what extracurriculars are available, what its campus is like, where it's located, etc.
You can do research on the schools you're considering attending by looking at their official websites, visiting their campuses, and talking to current or former students. If you're struggling to make a decision on where you should go to college, check out our guide for tips on how to choose the best college for you.
Once you've decided where you want to go to college—even if you're holding out hope that you'll get admitted off the waitlist at your top choice—it's time to accept your offer of admission and submit your non-refundable deposit. Both your acceptance of admission and deposit must be submitted no later than the May 1 deadline.
Step 4: Wait for Your Waitlist Decision
After you've decided on a college to attend, all that's left for you to do is wait to get your waitlist decision notification.
When you hear back from a college regarding its waitlist decisions can vary considerably, from as early as May to as late as August, and there is no way of telling when you'll receive your decision (and whether it'll be a positive or negative result!).
If you do get admitted off the college waitlist, congratulations! You now have to make the decision between accepting this offer of admission and withdrawing your previous acceptance, or rejecting this offer and continuing with the other college you've agreed to attend.
If you decide to accept the offer of admission, note that you will not be able to get a refund on the deposit you submitted to the other school.
If you don't get admitted off the college waitlist, not much will change. You'll still have the other college you agreed to attend waiting for you!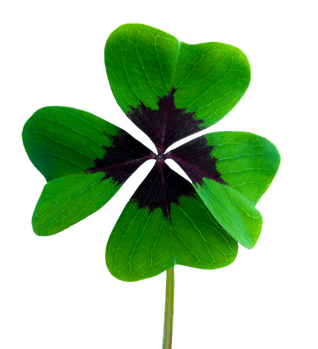 Want to raise your college waitlist chances? Better start looking in your backyard.
How to Raise Your College Waitlist Chances: 6 Key Tips
Getting waitlisted doesn't mean sitting around and waiting (as the word implies). Rather, there are several actions you can take at this time to increase your odds of getting off the college waitlist.
Here are our top six tips to help you raise your chances of securing an acceptance from the waitlist at your top-choice school.
#1: Write a Letter of Interest
One of the best things you can do during this time is to write a letter to the school you've been waitlisted at emphasizing your continued interest and how the school is your top choice.
Remember that colleges want to admit applicants who are very likely to attend (this gives them a better "yield," as it's called). And by confirming that you'll 100% attend the school if admitted, you are effectively increasing your odds of getting off the waitlist. (Note that this type of letter is non-binding, so you're still allowed to change your mind later on!)
Your letter of interest can be an email to your admissions officer or regional dean, or even a note on your college's waitlist response form (many schools use this form or a similar form to confirm whether an applicant wants to remain on the waitlist or not).
Below is what the Tufts undergraduate admissions blog writes about how waitlisted applicants can (and should) express their interest in the school (bold emphasis mine):


"Make sure you confirm (via email or the wait list response form) your continued interest in Tufts. Maybe check in one more time with your area's admissions counselor ... closer to May 1st, just to reiterate that if a spot is available you would take it (if that's true, of course)."

Meanwhile, Wake Forest University's admissions website directly implores waitlisted applicants to send a letter of interest and an update to their regional dean (bold emphasis mine):


"Email your regional admissions dean. ... This is your chance to convey your interest in attending Wake Forest while also describing how the final months of your senior year are progressing. In particular, we are interested in knowing more about recent academic success in the classroom."

Nevertheless, some colleges specifically ask waitlisted applicants not to send any additional information, including letters. This rule can apply even if the college you've been waitlisted at is your top choice.
For example, here's what Virginia Tech says applicants can do if they've been waitlisted (bold emphasis mine):
"[If you've been waitlisted] the following will not be considered or affect our decision: letters of continued interest, letters of recommendation, or personal visits . . . if space becomes available, we will use the information you have already submitted to re-review your application."
Note: When I use the word "letter" here, I mean a letter you write to the school. Don't send any additional letters of recommendation or letters written on your behalf by counselors or teachers. These types of materials are typically ignored by colleges and, if submitted, won't raise your odds of getting off the waitlist.
The only exception to this rule is if a college specifically says it's open to accepting extra rec letters. One example is Hampshire College, whose website explicitly states that applicants who've been waitlisted may submit "a new letter of recommendation" or a letter showing the applicant's interest in the school.
#2: Send Important Updates (on Accomplishments)
If you've had any notable accomplishments since getting waitlisted, you can actually enhance your application by sharing these successes with the school that's waitlisted you. In general, these should be highly relevant accomplishments and updates. If you're not applying for a science major, it might not be that beneficial to tell the school about your successful science project, for instance.
You can typically update your school on what you've been up to via either the waitlist response form (which most schools will give you online) or a letter or email (see Tip 1 for more details on how to do this).
Even if you haven't had any major achievements recently, try to draw attention to any positive changes in your life, such as awards you've received, good or better grades you've gotten (more on this in Tip 3), and so on. Even just a general update might be appropriate at some schools (the school will usually state whether this is appropriate or not on their website).
For example, in regard to what waitlisted applicants can do to raise their odds of getting accepted, Pomona states, "You can express your interest more enthusiastically by submitting a brief update directly on your applicant portal."
What's more, some schools, such as Johns Hopkins, allow you to send an updated resume if you wish to highlight any changes to or accomplishments in your extracurricular activities.
As with the letter of interest detailed above, however, some colleges will not accept additional materials or information than what you originally submitted for your application. In these cases, you won't be able to update the school on any new achievements you have, so don't try to send an update since it won't have any positive effect on your chances of getting admitted!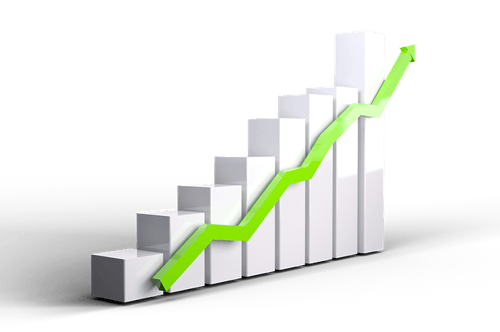 #3: Keep Up Your Grades
Even though you'll only have a month or two of high school left by the time you've been waitlisted, it's still important to get good grades in all your classes. Many colleges allow (and encourage!) waitlisted applicants to send updates relating to any (positive) changes in their grades or GPA.
This could be a major improvement to a specific grade in a class you're taking or new grades or transcripts that have only recently been released (and that are more recent than your mid-year report).
For example, Vanderbilt recommends that waitlisted applicants "consider submitting any substantially relevant new information (e.g., new grades that might be available)."
You can send an updated transcript or write a brief email or letter detailing your recent grades.
#4: Stay in Contact
Some schools give slight preference to waitlisted applicants who make an effort to stay in contact with the school, specifically the admissions committee/officer or regional dean. This generally just means keeping in touch via email.
You might occasionally send an email to notify the school/dean of any recent updates about you (see Tip #2) or to elaborate on your continued interest in the school (see Tip #1).
On its official website, Franklin & Marshall College states that "continuing to maintain and achieve outstanding grades, as well as having occasional email contact with your Regional Dean, will supplement your interest in the College" (bold emphasis mine).
#5: Retake the SAT/ACT (If Possible)
In some cases, a school might be willing to accept and review new SAT/ACT scores you have that are submitted after you've been waitlisted.
I'd advise against retaking the SAT/ACT unless you're 100% certain the school you've been waitlisted at will actually look at the scores and you'll be able to earn a higher score on the test than what you earned when you originally submitted your application.
If you decide to take the SAT or ACT again, and you know for sure that your school will look at your new scores, here are possible SAT/ACT test dates to consider:
SAT
ACT
April 15, 2023
June 10, 2023
July 15, 2023
#6: Get an Interview (If Possible)
Schools don't typically allow this, but if a college is willing to interview waitlisted applicants or let them come to campus to interview, it's worth it to take them up on this offer. Make sure you prepare for the interview and are able to answer key questions such as why you want to go to this school and what you hope to do with your education in the future.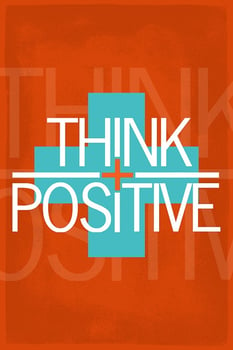 Yes, it's cheesy—but thinking positive will help you get through this trying time!
Recap: What to Do If You Are Waitlisted at a College
The college waitlist is a list of applicants who might or might not be offered admission to a particular college. Schools usually start to admit applicants off the waitlist after May 1 and will continue to admit applicants until they've filled their entire freshman class.
How likely it is you'll be admitted off the college waitlist depends mostly on the following factors:
The number of remaining spots in the freshman class
What types of students schools want to admit in terms of majors, locations, etc.
How likely you are to attend the school if accepted
How strong your application is overall
How highly ranked you are on the waitlist (if the school ranks waitlisted applicants)
If you're waitlisted at a school, there are four steps you should take, in this order:
#1: Make a decision about the waitlist
#2: Officially accept or decline your waitlist invitation
#3: Pick a college to attend and submit your non-refundable deposit
#4: Wait for your waitlist decision
Finally, here are six tips you can use to try to raise your chances of getting admitted off the college waitlist:
Write a letter of interest
Send important updates (on accomplishments)
Keep up your grades and GPA
Stay in contact with the school, specifically the (head of the) admissions committee
Retake the SAT/ACT (if the college will for sure look at any new scores you get)
Get an interview (if offered by the college)
What's Next?
Maybe you didn't get waitlisted—maybe you got rejected. Trust me, I know the feeling. Get tips on how to deal with the crushing pain of college rejection—and then learn how to move on to new and better things!
A super high SAT or ACT score can help you avoid getting waitlisted in the first place. Take a look at our expert guides to learn what you must do to earn a perfect SAT/ACT score.
Need help applying to college? Get advice with our step-by-step guide, and don't forget to use our college acceptance calculator to estimate your chances of getting into your dream school.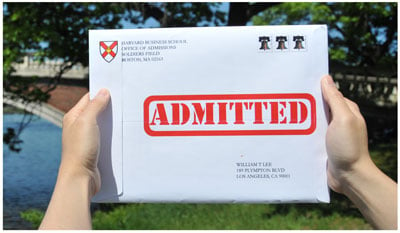 Want to build the best possible college application?
We can help. PrepScholar Admissions is the world's best admissions consulting service. We combine world-class admissions counselors with our data-driven, proprietary admissions strategies. We've overseen thousands of students get into their top choice schools, from state colleges to the Ivy League.
We know what kinds of students colleges want to admit. We want to get you admitted to your dream schools.
Learn more about PrepScholar Admissions to maximize your chance of getting in.
Have friends who also need help with test prep?
Share this article!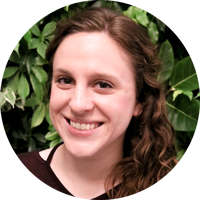 About the Author
Hannah received her MA in Japanese Studies from the University of Michigan and holds a bachelor's degree from the University of Southern California. From 2013 to 2015, she taught English in Japan via the JET Program. She is passionate about education, writing, and travel.
Get Free Guides
to Boost Your SAT/ACT