Did you know that the ACT is accepted by all four-year colleges? For this article, I've compiled a list of colleges with the highest average ACT scores for admitted students. With this data, you can compare your own ACT scores (or goal scores) with those earned by admitted applicants at top colleges.
We'll also talk about what these rankings actually mean: are these schools the best you can attend? Are they the most competitive? What if your ACT scores are below the listed averages?
Read on to find out the answers to these questions (and more)!
The Current ACT Rankings
Here's a chart of colleges and universities whose admitted students have the highest average ACT scores:
If you want more information about your own chances of getting into any of the schools listed above, click on the names of the schools you're interested in to see their ACT scores and admissions info page.
How Should You Interpret These ACT Rankings?
The ACT is scored, in total, out of 36 points. As you can see, the scores ranked above are pretty close to that maximum score (the highest listed above is 36, and the lowest is 33).
According to ACT, Inc., the current average ACT score (when considering every single student who takes the exam) is 20.6 (rounded to 21) out of 36.
A student's score is generally considered high if it's 24 or above—this puts the student in the top 25% of test takers. By contrast, a score is generally considered low if it's 15 or below—this puts a student in the bottom 25% of test takers. You can read more about what's considered a good and bad ACT score by checking out our guide to ACT scores.
Highest ACT Averages: Are These Really the Top Schools?
Now that you have an idea of where your own ACT scores (or goal scores) fit in terms of these rankings, you might be wondering how important this list is when it comes to determining top schools.
It's a bit of a complicated question. Most of the schools listed above are ranked very highly on college ranking lists, including the most recent edition of the US News best universities and best national liberal arts colleges lists. These college ranking lists take many factors into consideration, not just ACT scores. Even though the rankings might not be perfectly accurate, they give a pretty good general idea of what the top US schools are.
The institutions that rank on this list do tend to have better reputations than other schools and are generally more competitive—that is, acceptance rates are lower (in some cases much lower) than average.
You'll notice, for example, that all the Ivy League schools are on the ACT list above. Because these schools are highly competitive, the students who attend them are typically very strong academically.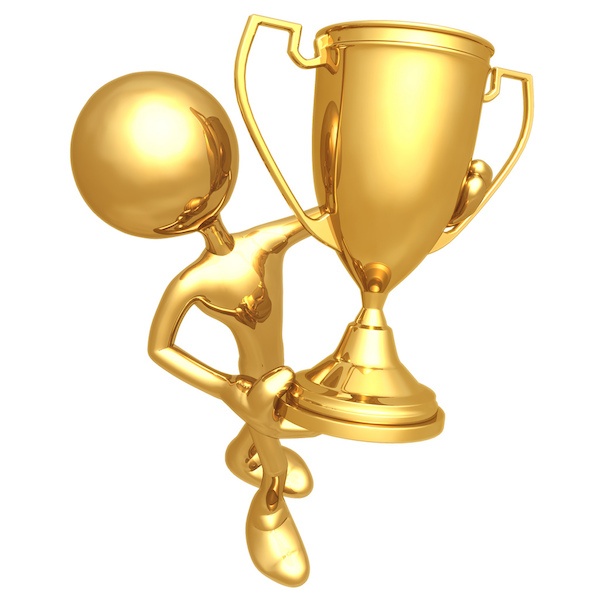 The schools who won a spot on this list tend to be ranked highly by education experts, have high graduation rates, and are home to a strong student body which can lift a trophy half its size.
Of course, it's important to consider not only a school's reputation or ranking but also what it can offer you personally.
The top school for you will be the school that best matches your own personal preferences, interests, passions, and future aspirations. Schools with very specialized programs or unique offerings might be better fits for some students—not everyone will know or care about the Curtis Institute of Music, for example, but any musician in the making will more than likely know it's one of the top music schools in the country (even though it doesn't make the list for top ACT scores).
To sum up, the schools on the ACT list above do tend to rank very highly, and for good reason. Ultimately, though, what makes a school "good" is whether it's a good fit for you.
Are Schools With High ACT Scores the Most Competitive?
For the reasons discussed above, the schools on this list are some of the most competitive in the country—that is, they have some of the lowest acceptance rates, with some reporting super low rates of less than 10%.
However, there are also niche institutions with extremely low acceptance rates that do not necessarily weight ACT scores as heavily as the schools above. Some of the most competitive schools in the US are military and naval academies, conservatories, and schools that guarantee a minimum financial aid amount. Many of these institutions don't rank on this ACT list.
What If Your ACT Scores Are Below the Listed Averages?
Admissions officers consider a student applicant as a whole—they don't just look at your ACT score to determine whether you're a good fit for the school. If your ACT scores are less than stellar, you might be able to make up for a low test score with other strengths.
The bottom line is that if you're applying to a school with extremely competitive ACT scores and your scores are below average, you'll have to stand out as an exceptional applicant in other parts of your application. You can do this by earning an impressive GPA, demonstrating a long-standing commitment to community service, using your personal essay to discuss extraordinary circumstances or personal obstacles you've faced … the list goes on!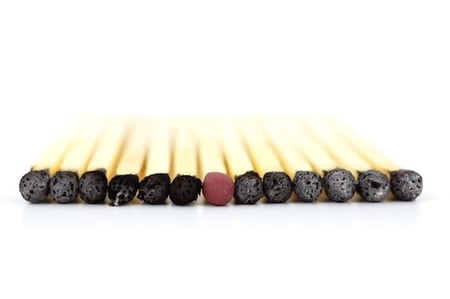 Find a way to stand out as a strong applicant in ways that don't involve your ACT score.
Now, keep in mind that the scores listed above are averages—about half of all students attending a particular school will have ACT scores lower than the score listed for it. What this means is your application won't necessarily be tossed aside just because your ACT score is lower than the average.
You can also access information on the "middle 50" for each school—that is, the score at the 25th percentile and 75th percentile for admitted students. This will tell you the range of scores that the median 50% of accepted students have.
You'll generally be a stronger applicant if you fall in this middle 50% than if you're in the bottom 25% of students. If you want to calculate your chances of getting into a certain school, use our admissions pages, which you can find by Googling "[School Name] PrepScholar."
Finally, if the ACT just isn't your thing, consider taking the SAT. All four-year colleges accept SAT scores, and some students might perform better on the SAT than they would on the ACT.
What's Next?
If you haven't already taken the ACT, perhaps this list of top schools has given you a goal to shoot for. If so, you should check out our guide to getting a perfect ACT score as well as our guide to the best tips you can use to improve your ACT score.
Don't have a ton of time to prep? Learn how to study for the ACT in a month, and take a look at our most effective last-minute ACT tips to help you increase your score on test day.
Is the ACT not your thing, but you still want to get into a top school? Get more info on how to get a perfect score on your SAT.
Want to improve your ACT score by 4+ points? Download our free guide to the top 5 strategies you need in your prep to improve your ACT score dramatically.
Have friends who also need help with test prep?
Share this article!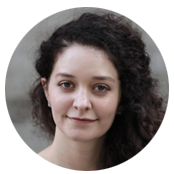 About the Author
Francesca graduated magna cum laude from Harvard and scored in the 99th percentile on the SATs. She's worked with many students on SAT prep and college counseling, and loves helping students capitalize on their strengths.
Get Free Guides
to Boost Your SAT/ACT