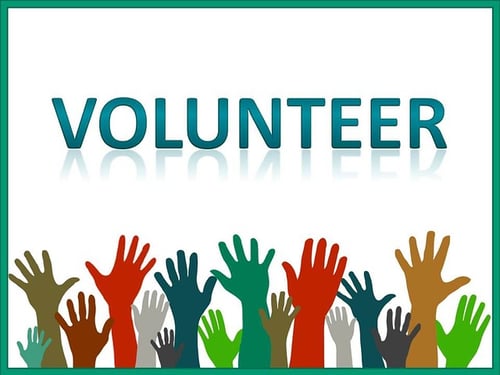 Volunteering is a great way to fulfill community service requirements for school, strengthen your resume, and give back to your community.

However, some students have difficulties finding a volunteer opportunity that they are excited about.
Need some inspiration to do good deeds? Read on for a list of over 400 community service ideas for teens.
Why Should You Do Community Service?
There are a lot of reasons why high school students choose to do community service projects. Some students have to do them – more and more schools are requiring community service activities as a prerequisite for graduation. Others, however, choose to volunteer because they want to get a better understanding of the world around them, develop skill sets, and become more empathetic people who are involved in the world.
Volunteering can help you become an active and caring citizen who wants to make a difference in the world. When working closely with other people who are in difficult situations, you can learn to empathize with others and develop good instincts for social justice.
Community service can also give you opportunities to take what you've learned in the classroom and apply it to real-world situations. You can experience things that were previously outside of your comfort zone and learn how to improve problems that communities face.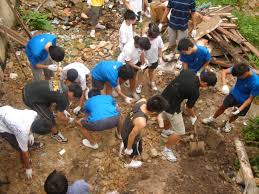 Community service is also a great way to learn many of the "intangibles" that you will need later in life, such as taking initiative, developing a sense of responsibility, learning to be a leader, and developing critical thinking skills.
The skills and personal development that you can gain through community service activities are also the kinds of things that are important for college applications. Colleges are always interested in students who are going to make a difference and change the world in one way or another. By showing them that you have already been actively involved in making a difference, they will be more likely to see you as the kind of person who will continue to do so.
How to Use This List of Community Service Ideas
Think about your interests. What kinds of activities are most interesting to you? Do you have a specific talent that you would like to be able to use? Is there a cause you are particularly passionate about? A certain group of people you would like to work with? This list is broken into different categories so you can easily find an idea that relates to what you are most interested in.
Determine the amount of time you are able to commit. Some of the projects on this list are one-time activities. Others are long-term projects that require a lot of initiative and planning. How much time can you realistically contribute? Make sure that whatever you choose to do is something that you can finish!
Think about the kind of impact you would like to have in your community. Do you want to start a new annual event? Do you need something with quantifiable numbers for your college application? Or are you most concerned about helping people in a more personal and intangible way? Consider what kind of legacy you are hoping for.
If you don't see anything on this list that interests you, keep an eye out for other community service opportunities. There are some great websites, like volunteermatch.org and idealist.com, which can connect you with local activities. Also, talk to friends, neighbors, and community leaders to see if there are other ways to get involved.
Have fun, and remember to learn from your volunteering experience!
General Volunteering Ideas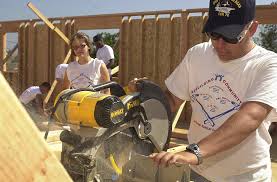 Volunteer to do marketing for a non-profit by using your social media skills

Volunteer to take photos for a non-profit organization

Organize a thank-you event for volunteers in the community

Help write grant proposals for a non-profit

Help do research for a non-profit

Volunteer to help at a charity auction

Donate a piece of your own work or a talent to a charity auction

Write an e-newsletter for a non-profit

Help find financial sponsors for a non-profit event

Volunteer as a programming intern for a non-profit

Volunteer to be a translator (at the doctor's office, etc.) for someone who cannot speak or understand English well

Run a competition for local kids and teens to see who can log the most community service hours in a month

Organize a campaign to promote tolerance

Volunteer to do digital design work for a non-profit

Create a website for a non-profit
School Volunteering Ideas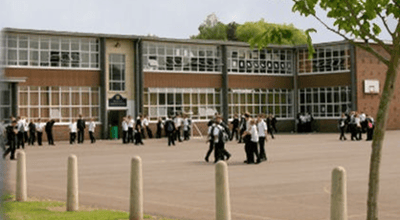 Become a peer tutor
Join a community service club, such as the Key Club or the Sparrow Club, and participate in volunteer projects
Help a teacher decorate his or her classroom
Volunteer to be a teacher's aide
Donate leftover food from the school cafeteria to a food bank
Help organize a school awards ceremony to recognize student achievements
Plan a lunch event for students to get to know each other outside of their normal groups
Organize meetings for new students to make sure they feel welcome
Plan for a police officer to give a presentation on safety
Start an anti-smoking or drinking campaign to raise awareness at your school
Collect used computers and donate them to students who don't have their own computers
Teach an IT class so students can learn how to fix old computers
Make flash cards for students to study from
Plan for a health care professional to give a presentation to the school on good health practices during flu season
Give back to your teachers during Teacher Appreciation Week
Have a book drive to give to a local school that does not have a library
Organize an aluminum can drive and recycle the cans. Donate the proceeds
Organize a buddy system in your school, so that older students can mentor younger students
Start a club to raise awareness of another culture
Help out students who are learning English as a second language
Create a school newsletter that showcases the activities and achievements of different students
Become a peer counselor
Have a school supply drive for students in need
Help make your school's yearbook
Organize a canned food drive
Organize for students to walk to school in safe groups from their neighborhoods
Make a list of volunteer activities that students can participate in
Help keep the equipment on the playground in top shape! Get volunteers to paint benches, etc.
Teach a class in Spanish or another foreign language
Holiday or Special Occasion Volunteering Ideas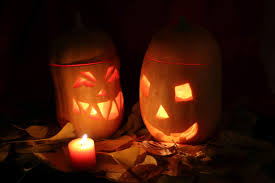 Host an Easter Egg Hunt for local disadvantaged children

Distribute pamphlets for kids on how to stay safe at Halloween

Help plan a cultural awareness day for a holiday

Plan a tea for mothers on Mothers' Day

Help a senior citizens home with spring cleaning

Organize a "gift" center before holidays by taking donations of gifts from volunteers and allowing low-income families to purchase the gifts for low prices (or for free)

Donate a meal for a needy family at Thanksgiving

Bake Christmas cookies for someone who would appreciate them

Make a pamphlet about food safety for the holiday season

Plan a healthy event for National Nutrition Month in March

Clean up a trail on National Trail Day

Participate in Make A Difference Day in October

Homemade Bread Day is November 17

th

– b

ake a loaf of bread and donate it to a food bank or a member of your community

On your birthday, instead of gifts, ask people to donate to a charity

Create May Day baskets for senior citizens

Plan a thank you reception for fathers on Fathers' Day

Participate in Global Youth Service Day in April

Send Valentine's cards to veterans or active duty soldiers

After Halloween, collect used costumes from neighborhood children to donate to a shelter or to foster children for next year

Help decorate a community Christmas tree

Donate a Christmas tree or other holiday decorations to a homeless shelter

Make a list of safety tips for Halloween trick-or-treaters

Plan a Memorial Day remembrance ceremony

Ring the bell for the Salvation Army to collect donations

Donate Halloween candy to a charity

Adopt a family at Christmas and buy gifts and toys for them
Church Volunteering Ideas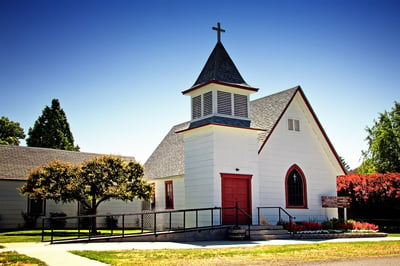 Take part in a church food drive

Create a drive or collection to supply items on your church's wish list

Take part in a drive to benefit emergency shelters by collecting travel-sized shampoo, soaps, and other hygiene items

Become a mentor for a younger member of the church community

Help out with the landscaping near the church

Volunteer your sewing skills to make sure that the various fabric items (seat covers, garments, table runners, etc.) in your church are not frayed or ripped

Volunteer at church food fundraisers, such as pancake breakfasts

Join a church volunteer organization, such as the Knights of Columbus

Join a visitation team to visit sick members of the church who cannot come to mass and other events

Become a peer counselor in your church

Help run audio equipment and make sure that your church's electronics are up to date and working

Volunteer as a musician

Volunteer as a dancer or actor for special productions, such as a Christmas pageant

Volunteer to watch young members of the church during events

Volunteer to teach a class to young members of the church

Offer to help clean up, remove debris and decorations from seating areas and walkways after events

Make baked goods for sale or to donate at events

Brew and deliver coffee to events – some churches go through as much as 90 gallons of coffee every weekend

Join a high school ministry team

Help lead a kid's choir

Use your photography skills to take pictures of events

Help out with marketing by using your graphic design skills

Volunteer for or organize an Operation Christmas Child group
Public Safety Volunteering Ideas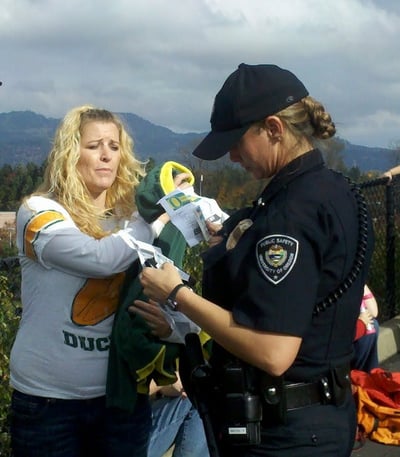 Work with the fire department to teach classes on fire safety to local schools

Raise money through a biking event and use the money to raise awareness on bike safety

Raise money to promote awareness of wearing seat belts

Help your school organize a drug and alcohol-free event for after prom

Host a drug-free pledge event at your school

Teach a class on drug awareness and prevention

Create a campaign to raise awareness about common toxins

Create an awareness campaign to teach kids how to stay safe at home

Make sure railroad crossings have clearly marked signs

Volunteer at your local police station

Raise money to have community fire hydrants re-painted

Spread awareness of a cause or issue on social media

Create a flyer about public safety and distribute it to schools

Get a lifeguard certification and volunteer at a local pool

Teach children how to fix their bicycles and make sure they are safe

Help the Red Cross maintain supplies and equipment for their Home Fire Preparedness Campaign

Volunteer at a local health clinic
Family and Friends Volunteering Ideas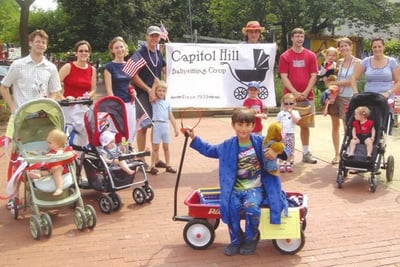 Host a Youth For Understanding student in your house

Host an exchange student

Have a garage sale and donate the proceeds to a charity

Volunteer to walk younger children home from school

Start an after-school group for young students to spend time together before their parents pick them up

Organize a child development workshop

Volunteer at an immunization clinic

Take a group of neighborhood kids to the playground

Donate toys to the local day care

Plan an outing for an elderly neighbor who lives alone

Use your spare bedroom to house someone who has lost their home in a natural disaster

Create a forum to parents and teens to discuss concerns openly in a positive environment

Take a grandparent out for the day

Create an informational brochure about tips for new parents

Be ready to drive an expecting mother to a hospital

Create a web forum for teens to ask questions about safe dating and relationship practices

Help an elderly family member improve the safety in his or her house, such as by installing railings in the bathtub

Organize volunteers in your neighborhood to check in on ill, elderly neighbors so they are not neglected

Donate diapers to a needy family with a baby

Offer to babysit for your parents or a neighbor
Community Volunteering Ideas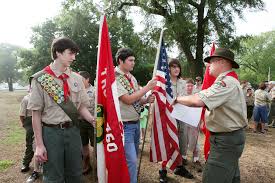 Help a local nursery look after young children

Set up and run a concession stand for a non-profit theater group

Help immigrants study for their citizenship exams

Volunteer at a local charity thrift shop – jobs include sorting, stocking, labeling, and running a cash register

Help teach children about future potential careers

Host a refugee family and collect donations that will help them settle into their new lives

Volunteer at a local museum

Become a Girl Scouts or Boy Scouts volunteer/coach

Work with children who have suffered abuse

Volunteer at a battered women's shelter

Volunteer at a local carnival or event. You can hand out publicity material, watch younger kids, or do an activity like painting faces

Teach lessons at a local community center in something that you are talented in – such as a sport, art, music, etc

Plan an ethnic awareness day

Form a childcare group or free babysitters' club for parents who need help

Volunteer with Habitat for Humanity to build a home for a family in need

Contact a local celebrity for an autographed item, then sell it and donate the money to charity

Donate stuffed animals to a shelter

Collect and repair used bicycles and use them to create a community fund for kids to use

Start a local food bank if your community doesn't have one

Help decorate the main parts of your town for community events and holidays

Collect cosmetics and donate them to a women's shelter

Teach a sewing class so people can learn to repair their own clothes

Paint a mural

Advocate to local government officials for important causes

Organize a community band

Do a used reading glasses drive and donate them to a charity

Donate used clothes for foster children

Organize a community choir

Raise funds for a public walking trail

Re-paint signs that have faded

Volunteer at your local library

Research historical sites in your area. Working with your local tourism board, make a brochure for visitors to use

Set up a book exchange

Raise money for new play structures to be added to your local park

Petition for the creation of a dog park

Raise money to have plaques or signs posted on places of interest in your town

Help people in your community register to vote

Create a community web site

Petition your local government to make sure that all public facilities are easily accessible to all people

Clean up trash after a community event.

Raise money for a town statue or monument

Help plan a celebratory parade

Set up an event to welcome new people to your neighborhood

Send care packages to soldiers (Operation Shoebox)

Become a tour guide for a local organization

Raise money for a cause at a 24-hour dance party

Make maps of the local area for tourists to use

Visit a sick member of the community

Organize a carnival to show community spirit

Organize a book drive for foster children
Crisis Volunteering Ideas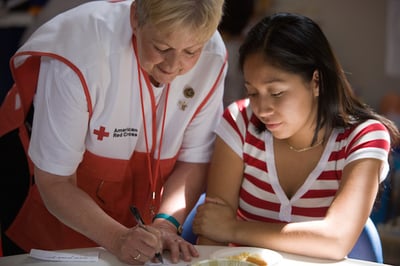 Become a volunteer firefighter

Arrange donations for a group that has recently become homeless or lost property due to a natural disaster

Participate in or organize a blood drive

Participate in or organize a food drive

Volunteer with the Red Cross as a kitchen/feeding worker. Feed people in need after a crisis.

Become a Red Cross Ambassador – help with reception and hospitality for volunteers

Do community outreach for the Red Cross. Hand out flyers, etc.

Take part in a Red Cross national youth preparedness program

Join a CitiIMPACT team to respond to a local disaster

Coordinate records for the Red Cross

Help the Red Cross maintain and make minor repairs to their vehicles by doing things like checking lights, tire pressure, battery, and adding fluids
Host a CPR class for people to become CPR certified
Environmental Volunteering Ideas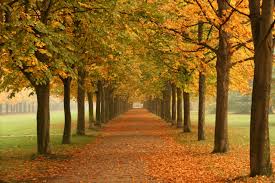 Volunteer to clean up your local park

Plant flowers in public areas (with permission)

Petition your local utility company to create energy conservation programs

Campaign to improve lighting in public buildings so energy isn't wasted

Teach about the benefits that insects have on the environment

Create an informational pamphlet about the correct use of pesticides

Bring local honey to schools to start a discussion about the importance of bees

Take photos of the natural beauty in your area, and use them to advocate for better environmental practices

Raise bees so they have a safe place to live

Clean up a local river, pond, or lake

Set up a casual carpool in your local area for commuters. This will help reduce air pollution

Organize a community-wide cleanup event

Clean and re-paint signs on a local trail

Get your class raise money to adopt an acre of the rainforest

Raise money to re-plant trees in a local forest

Create a brochure to inform neighbors about how to keep their homes energy efficient.

Do you have an endangered species nearby? Lobby your local government to make a protected habitat.

Adopt a highway and keep it clean

Start a community butterfly garden

Raise awareness of the environmental harm of disposable shopping bags. Lobby for a bag tax

Raise money to have local streams, creeks, lakes, and rivers tested for water safety

Lobby your local government to switch over to using recycled office materials

Plant a tree in a public place for others to enjoy

Organize a community recycling center

Organize monthly e-recycling events

Start a community action group for people interested in protecting the environment

Get a Green Peace speaker to come to your school

Adopt a park and organize cleaning events to keep it nice for the public to use

Plant a community vegetable patch

Pick up trash around your neighborhood

Make a recycling awareness campaign

Set up a web site for neighbors to easily exchange and share fruit they grow in their yards

Campaign against the dumping of hazardous materials

Clean up a local beach
Animal Volunteering Ideas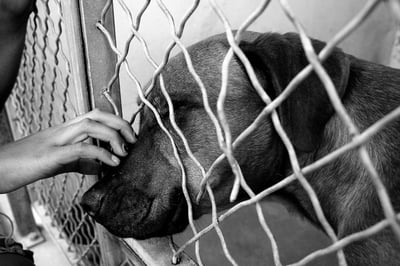 Help out at an animal shelter adoption event

Walk dogs from an animal shelter

Do a pet food drive and donate the proceeds to a local animal charity or animal shelter

Volunteer with the ASPCA

Volunteer at a charity dog show

Raise awareness about flea control

Walk a disabled neighbor's pet

Raise money for protective gear for police dogs

Raise money to put waste disposal bags around town

Give a presentation about dog care

Sponsor an obedience class

Train a service dog

Raise money for an animal charity

Set up an animal therapy area where people can come spend time with animals and potentially adopt them

Raise awareness about ticks and other local dangers to pets

Volunteer at your local zoo

Make comfortable dog beds

Offer to do a load of laundry (or more) for an animal shelter

Host a pet food and supplies drive and donate the proceeds to an animal shelter

Adopt a zoo animal and raise money to ensure its welfare

Volunteer to do social media for an animal shelter

Take photos of shelter animals so they can be advertised for adoption

Help set up booths for an adoption event

Volunteer to transport animals to vet appointments

Hel

p handle dogs and cats at shelter events

Collect old towels from local hotels and donate them to an animal shelter

Set up public bird feeders

If your pet is healthy, take them to a pet blood bank to donate blood

Foster a dog or cat

Create a brochure about the importance of spaying and neutering animals to control unsustainable population growth

Take your pet to visit sick people in a hospital
Hungry and Homeless Volunteering Ideas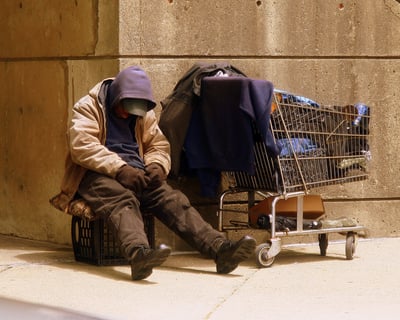 Join a CitiIMPACT Meal MANIA group to prepare and distribute meals to hungry people

Run a resume writing workshop to help people return to work

Organize a drive for scarves, coats, hats, and mittens, and donate them to a homeless shelter

Make sandwiches, cookies, cake, or other items for a local food bank/soup kitchen

Tutor a child living in a homeless shelter

Organize a drive for scarves, coats, hats, and mittens, and donate them to a homeless shelter

Become a youth mentor for a child in need

Help an adult learn to read and write

Put together a team to make repairs at a homeless shelter or women's shelter

Volunteer to work at a homeless shelter

Plan for a healthcare professional to visit a local homeless shelter to give tips on how to stay healthy

Run a canned food drive and donate the proceeds to a food bank or homeless shelter
Read a book to a child at a homeless shelter
Teach a class on how to repair clothing

Donate care packages to homeless shelters. They should include essential toiletries such as toothpaste, deodorant, soap, etc.

Collect food that is on its "sell by" date from local grocery stores and donate it to a food bank

Work with a local homeless shelter or thrift store to sort donations

Collect blankets and donate them to a local homeless shelter

Donate pajamas to a shelter

Raise money for organizations that help build shelters for the homeless

Create a reading center at your local homeless shelter

Plan an art supply drive and donate the proceeds to a local shelter for kids to play with.

Donate toys to a local shelter for kids to play with.

Collect unwanted fruit from neighbors with fruit trees and donate it to a food bank

Built flower boxes for Habitat for Humanity houses

Teach computer skills to people at homeless shelters to help improve their chances of getting a job

Cook a meal for a homeless shelter

Pick up food at the end of the day from local bakeries and restaurants and donate it to a food bank
Senior Citizen Volunteering Ideas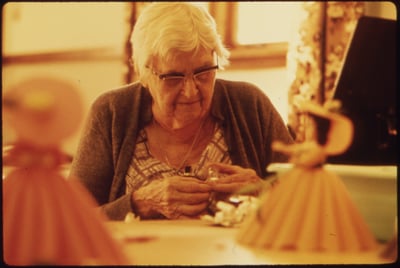 Join a Music & Memory program at a local senior home. Help seniors with cognitive functioning problems continue to engage in daily activities

Help seniors keep in touch with loved ones by volunteering to send emails and helping out with technology

Volunteer to read to senior citizens who have vision problems

Bring cookies, ice cream or other sweets to a senior home

Host a "senior prom" at a local senior home or nursing facility

Listen to a senior citizen's life stories and help preserve them in memoirs

Coordinate activities at an assisted living center, such as Bingo Nights

Mow the lawn for an elderly neighbor

Help seniors plant a garden at a senior facility

Get a senior citizen pen pal

Write letters for a senior citizen who has limited mobility

Find someone to do electrical repairs for a senior citizen's home

Make sure the seniors in your neighborhood have transportation to the doctor and to pick up prescription medications

Make birthday cards for nursing home residents

Wash a car for a senior citizen

Host a dance class aimed at seniors to help keep them active

Teach an elderly person how to effectively use the internet

Become an advocate for seniors who don't feel they can speak up for themselves in important matters, such as at the doctors' office

Hold a community event to honor the contributions made by long-time members of the community

Help a senior with grocery shopping

Make sure seniors have working smoke alarms in their homes

Help hang curtains for a senior citizen

Help a senior citizen paint their house

Help a senior citizen with minor carpentry projects

Fix or replace a broken appliance for a senior citizen

Deliver food to senior citizens unable to leave their homes
Special Needs and Education Volunteering Ideas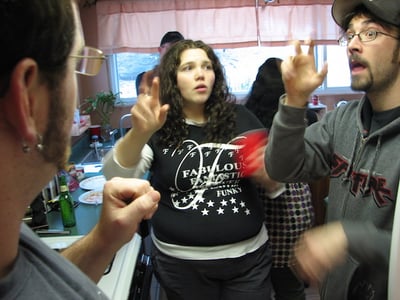 Volunteer to help train a Special Olympics athlete

Learn American Sign Language and make an effort to talk to deaf members of the community

Petition to have ramps added to buildings in your community

Run a new toy drive and donate the proceeds to children who are in a hospital

Put on a play for kids in a hospital

Make sure that your school structure is disability-friendly

Become a mentor for a special needs child

Volunteer to tutor a child with developmental disabilities

Make an awareness campaign about learning differences

Become a volunteer at an organization that works with children with special needs

Teach American Sign Language to someone else to improve communication with the deaf community

Teach an art class to help kids with special needs express themselves

Arrange a performance for special needs children

Volunteer with Best Buddies

Volunteer with The Friendship Circle

Help a physically disabled neighbor clean up their house or yard
Health and Disease/Disability Volunteering Ideas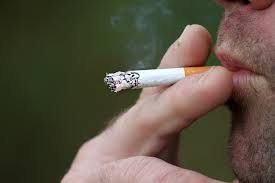 Work at an event like "Celebrate Every Breath" for the Cystic Fibrosis Foundation

Sew blankets for premature babies at a local hospital

Sponsor a local health fair to offer free blood pressure testing and vision and hearing tests

Raise money to sponsor free skin cancer checks

Get the local health department to set up an immunization clinic

Volunteer at a health fair

Donate blood

Display information on common health issues and prevention in public areas, such as schools, libraries, senior centers, and shelters

Make an informational handout about health services available to low-income residents

Donate health magazines to homeless shelters

Raise awareness about good dental health

Assist in mealtime at a home for physically disabled individuals

Raise awareness for lung cancer with an organization like LUNGevity

Raise money to have athletes in your school tested for rare heart conditions

Plan a performance (comedy, music, etc.) for children in a local hospital

Build a playground for children with physical disabilities

Raise money to support service dog training and availability in your community

Play a game with a physically disabled person

Participate in a charity race, such as Race for the Cure or Relay for Life

Play an adaptive sport with a person with a physical disability

Do a 5K run or walk with the Ronald McDonald House

Help disabled adults learn how to swim

Do a Swim for Multiple Sclerosis event

Fundraise for lung cancer

Make a community memorial for those who have died from cancer

Organize an informational assembly at the local school to discuss nutrition

Promote eating seasonal foods

Print out cards with nutritional information and donate them to a senior center

Volunteer at a women's shelter and teach them about healthy food choices

Donate fruit to schools so students have healthy snacks to eat

Run a healthy recipe competition. Donate the proceeds to a health charity

Promote locally grown, organic food
Art, Sport, and Other Hobbies Volunteering Ideas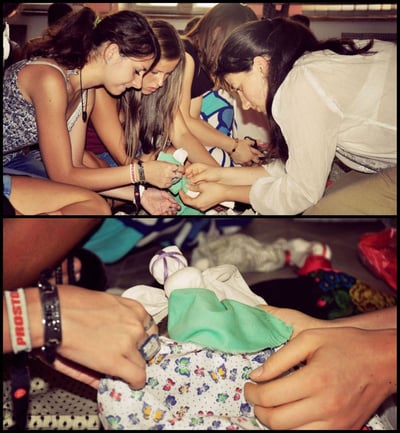 Become a summer or after-school camp counselor for younger kids

Collect children's games and donate them to an after school group, summer camp, or other group

Coach a summer sports club

Form a band with your friends and play at community events

Help your community organize a youth marching band

Host a fun run to raise money for a cause

Sew dolls for children's homes, shelters, charities, etc.

Teach a child how to play a musical instrument

Organize an instrument drive and give any collected instruments to kids who want to play but can't afford to

Teach a class on how to sing

Get your community to donate old sports equipment and give it to the local community center so that kids can go there to play

Create a community literary newsletter to allow members of the community to show off their talents

Teach a dance class to kids

Teach a summer class in something you are great at – art, science, etc.
Teach kids how to swim

Provide a free concessions stand a youth sport event

If you love cooking, try getting together a group of people and make a recipe in large quantities. You can donate the food to a food bank or homeless shelter

Organize a community dinner

Use your writing skills to do marketing work for a local youth team

Collect art supplies and donate them to a local school or community center

Plan a community mural

– g

et kids involved and teach them how to paint

Help start a community youth theater

Teach kids how to act

Organize a marathon for a special cause

Teach children wildlife safety and survival tactics
Crime Volunteering Ideas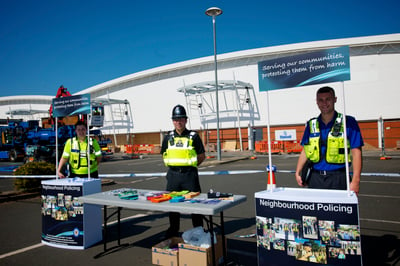 Participate in a violence prevention program

Distribute flyers about a local crime problem to raise awareness

Join a crime prevention organization

Raise awareness of the harm of victim-blaming

Help plan and create a victim support service

Make a PSA about how to safeguard against a crime

Organize a community self-defense workshop

Organize a day for people to come together and clean up graffiti

Produce an anti-violence play and anti-crime play for children

Advertise crime hotlines

Make a PSA about crisis help hotlines

Donate books, toys, and personal items to a local juvenile detention center

Make a crime clue box

Start a neighborhood crime watch program
Volunteering Abroad Ideas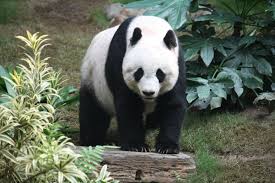 Volunteer with Habitat for Humanity to build a home abroad

Work in an elephant conserve in Thailand

Do conservation work to help s

ave seals in South Africa

Do conservation work to help s

ave

dolphins in Kenya

Do conservation work to help s

ave

brown bears in Romania

Volunteer at a refugee center

Work on an organic farm internationally

Volunteer as an archaeologist

Teach sports abroad

Volunteer in an area that has been hit with a natural disaster

Help teach basic health practices in developing countries

Do conservation work to help s

ave

pandas in China

Help rehabilitate African penguins

Teach business English to someone with a business abroad

Campaign against poaching

Work on a farm in the Philippines

Do conservation work to help s

ave

turtles in Costa Rica

Start a project to empower girls in other countries

Teach communities about AIDS and HIV

Help out people with disabilities abroad

Campaign for women's rights abroad

Speak out against social injustices

Help teach victims of sex trafficking a marketable skill

Do an internship in human rights

Teach girls in developing countries how to make feminine hygiene products
What's Next?
Want to find your own community service project? Here are the 9 best places to do community service.
Not sure that community service is worth your time? Learn about some of the ways that community service can benefit you.
One of the best ways to benefit from community service is through scholarship. Check out our list of community service scholarships that you can win.
Want to improve your SAT score by 160 points or your ACT score by 4 points? We've written a guide for each test about the top 5 strategies you must be using to have a shot at improving your score. Download it for free now:
Have friends who also need help with test prep?
Share this article!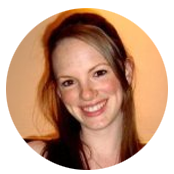 About the Author
Mary Ann holds a BA in Classics and Russian from the University of Notre Dame, and an MA from University College London. She has years of tutoring experience and is also passionate about travel and learning languages.
Get Free Guides
to Boost Your SAT/ACT