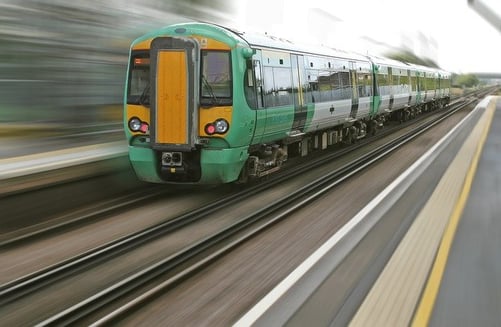 College in the United States is normally associated with images of dorms, bustling frat parties, and impromptu late-night snack runs. But at a commuter school, most students' experiences are quite different from this. What is a commuter school? What is a commuter student?
Keep reading to learn everything there is to know about commuter schools, including what it's like to attend one, what students think of their commuter schools, the pros and cons of commuting to college, and how you can ensure you have a great college experience should you decide to go to a commuter school.
What Is a Commuter School?
A commuter school is a college to which the majority of students commute for classes, rather than living on campus or in university housing. Commuter schools generally don't offer much or any on-campus housing, and many, such as Brooklyn College and CU Denver, are based in large cities.
In addition, a great number of community colleges and technical schools are commuter schools because they focus less on providing housing and a traditional college experience, and more on training and teaching.
Here are some common characteristics of a commuter campus:
Lots of parking available on and near campus for students commuting to college
Many options for public transportation to and from campus
Little or no university housing
Fewer students around on weekends, leading to a generally quieter campus
Dinner might not be served at all at university cafeterias
Now, what is a commuter student? A commuter student is a student who commutes to college for classes. Most undergrad commuter students live at home with their parents and commute to and from campus out of convenience and to save money on housing and meal plans.
Older, nontraditional students are often commuter students as well, since they have usually already established residency somewhere close by.
What Do Students Think About Commuting to College?
The experience of every commuter student is unique, with some preferring commuting to college and others finding the experience tough, disappointing, or plain boring. Much of this depends on the student and the school to which they're commuting.
Here are some examples of well-known commuter schools and what commuter students thought of them.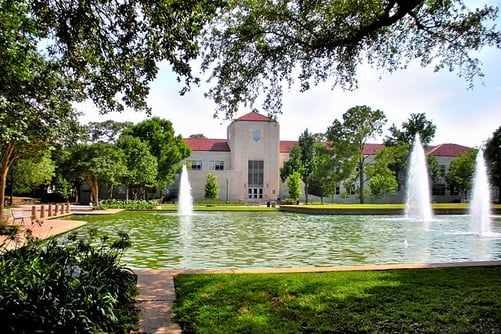 University of Houston (RJN2/Wikimedia Commons)
UH currently has a strong A- overall grade by students on Niche. Because UH is located smack in the middle of one of the country's largest urban centers, the vast majority of students commute to school. Specifically, about 85% of all UH students are commuters.
According to students on Reddit, the UH campus can get pretty dead on weekends since so many students leave to go home.
One of my close friends who attended UH told me that although his experience was good overall, he missed that true community feel and felt that the university seemed more like a community college as a result. In addition, he found it harder to make friends because so many of the people he met were also commuter students and would go home after class.
Still, because of the urban location of UH, there are always things to do in the city of Houston, even if the campus itself can seem boring at times.
Part of the City University of New York system, Hunter College has a solid B grade on Niche—but with a very low D+ rating for its campus.
According to students on Reddit and Unigo, one of the biggest drawbacks of the commuter school is the struggle to socialize with other students. Hunter students are often stereotyped as being heavily antisocial, making it hard to reach out and make close friends.

An article by a Hunter student for The Tab elaborates on this sentiment:
"Even though Hunter students can be seen sitting together at basically every inch of the school, there lacks a sense of community. Since Hunter is a commuter school, it's difficult to feel like it's home. People come to class and leave right after to go home, work, socialize somewhere else."
On the good side, however, the student body is incredibly diverse, and the school's location in New York City means you'll have unlimited access to a plethora of events and activities.
Cal State Fullerton has an overall B+ rating on Niche.
Students on Reddit note that although it can be hard to make friends at CSUF, the school still has a lively atmosphere and solid Greek life, with parties and ample opportunities to socialize.
One of the biggest problems with being a commuter student here, as many have posted on Reddit, is the traffic: it often takes at least 30 minutes—sometimes up to an hour and a half—for students to drive to Cal State Fullerton, and parking on campus is both expensive and frustrating.
At present, UM Dearborn has a cumulative B+ grade on Niche.
By far the biggest complaint about UM Dearborn is its lack of a student social life. Many students on StudentsReview explained that even though there are clubs you can join, the overall community at UM Dearborn is unimpressive and isolating, especially compared to the University of Michigan in Ann Arbor, which is known for its lively, college-town feel.
Still, socializing is indeed possible—you just have to make a real effort, as one student advises in their review of the school on Niche.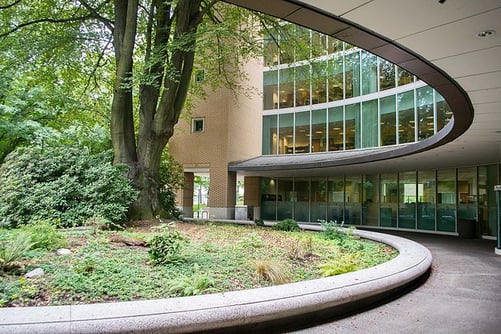 Portland State University (Visitor7/Wikimedia Commons)
PSU has a solid B grade on Niche, with higher grades for student life (A-) and the campus (A). A popular commuter school, PSU is home to many older and nontraditional students who reside all around Portland. This has somewhat contributed to the stereotype that PSU is "old."
According to students on Reddit, it can be difficult to make friends at PSU due to its status as a commuter school, but as long as you keep putting yourself out there, join clubs, and get involved with activities in and around the city, you can have a fulfilling college experience here.
This campus is generally on the quieter side, so if you're looking for more of a loud party scene, PSU might not be the best fit for you.
Pros and Cons of Attending a Commuter School
Every commuter school is obviously different, but there are still some general pros and cons that come with attending these types of colleges. Here are the biggest advantages and disadvantages of commuting to college.
Pros of Attending a Commuter School
You'll save money.

Perhaps the biggest draw of going to a commuter campus is that you can save a ton of money on room and board if you're living at home. This is even more impressive when you consider the fact that the average cost of housing and meals for one academic year is anywhere from

$11,510 to $12,990

at four-year universities in the US!
You can focus on your education. As a commuter student, you will not have nearly as many social distractions since you'll likely be going home after classes most days. This allows you to focus more on your education instead of other aspects of the college experience.
You'll have more flexible class scheduling options. Many commuter schools cater to their nontraditional and commuter students by offering classes at a wider variety of times and on more days, such as in evenings, giving you more flexibility in terms of your daily schedule.
You're still getting face-to-face interaction and the traditional class atmosphere. This is one reason you might choose a commuter school over online classes, for instance, which lack the social aspect and a supportive class environment.
Cons of Attending a Commuter School
It's often harder to make friends and get involved. Because you're going home after class every day and aren't living with or around other students, you might find it difficult to make close friends and participate in extracurriculars and fun, impromptu activities on and around campus.


Some commuter colleges have less name recognition. This isn't the case for all commuter schools, of course, but it often is for community colleges and tech schools, especially if you're not planning to stay in the area after graduation. Consider whether you're fine with potential employers not knowing much about your school.
You'll have less freedom and independence if you're living with your parents. College is usually when young adults live on their own for the first time, but if you're still living at home with your parents, you might feel as though you're still in high school and are not growing as self-reliant as you'd like to.
Traffic and parking can be infuriating. While commuter schools try to cater to their large number of commuter students by offering more parking, you can't always avoid heavy traffic (especially at highly urban commuter schools) or the race to find parking right before class.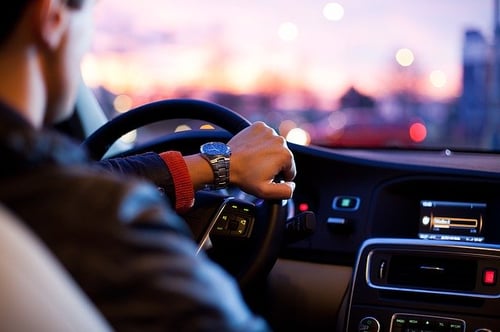 Commuting to College? 4 Tips for the Commuter Student
If you're planning to attend a commuter school as a commuter student, then you'll want to ensure you are choosing a good commuter school and can make the most of your experience there. Here are four tips to help you do this.
#1: Consider the Overall Reputation of the School
Before you decide on a certain commuter school, it's important to consider the reputation of that school and its academics.
Because so many commuter schools are community colleges and tech schools, some people might associate certain schools with being less academically challenging. As a consequence, you could feel that you have to prove your education was as good as any you'd get from a traditional college.
#2: Get a Feel for the Traffic, Parking, and Public Transportation Situation
Another thing you should do before you decide to attend a commuter school is to get a feel for the traffic, parking, and public transportation situation there. This way you'll know what kind of traffic to expect when you commute to school, as well as roughly how much time to give yourself for your commute and finding available parking.
As previously mentioned, commuter schools are generally pretty good at offering a lot of parking, but these spots can still fill up quickly on weekday mornings when the bulk of commuter students come in for classes.
It's a smart idea to test out your drive to school before the semester starts to determine what the traffic will be like during the school year. You should also swing around the parking lots on campus to get a sense for which areas will have the most spots available.
In terms of public transportation, if you plan to take the bus or train, be sure to try out your route so you know how early of a bus/train you'll have to catch. And definitely have some backup options just in case!
#3: Talk to Current Students, If Possible
One of the best ways you can get to know more about a commuter school (or any school!) is to talk to current and former students about their experiences there. You could meet up with a student for coffee or send them an email. You could also look to see what students say on websites such as Reddit and College Confidential.
Be sure to ask the following questions:
Why did you choose to attend this commuter school?
What do you find difficult/negative as a commuter student? What do you find easy/positive?
How is traffic for you? Parking on campus?
Have you found it easy to get involved on campus and make friends?
Do you have any advice for new commuter students such as myself?
Hopefully, you'll get honest feedback from current students that can help you make an informed decision for college.
#4: Be Prepared to Put in Effort to Make Friends
As you know, going to a commuter school means that you won't be on campus as much, especially after class and on weekends, so you'll need to be willing to put in more of an effort to make friends and get involved with your school community. This could mean joining a couple of school clubs or intramural sports teams, for example.
You could also invite classmates and other school friends out for lunch, dinner, or drinks (if you're at least 21!) to try to forge stronger friendships with those outside class.
Just because you're a commuter student doesn't mean you need to feel isolated during your whole four years of college!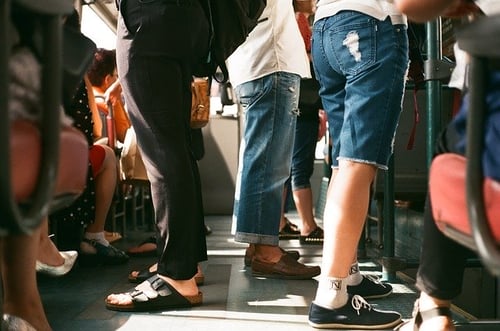 Conclusion: What Commuting to College Means for You
A commuter school is any school at which the majority or all of the students commute to and from campus for classes. Major characteristics of a commuter school include lots of parking, a quieter campus on weekends, more evening class options, and fewer on-campus meals.
A commuter student is any student who commutes to campus for classes. These students often live at home with their parents and commute to save money on housing.
There are several pros and cons when it comes to commuting to college. On the plus side, you can save money and get more flexible class options. On the negative side, however, you might find it harder to get involved in activities on campus and make friends, causing you to feel isolated.
Before you commit to a commuter school, be sure to get a feel for the parking situation and public transit systems, talk with current or former students, and prepare yourself to really make an effort to get involved on campus so you can feel more connected to your school's community.
What's Next?
Struggling to figure out which schools you should apply to? Check out our expert guide on how to come up with your college list and then learn how to find your target school(s).
Thinking of attending an in-state public university? Then look at our picks for the top 20 public universities and learn more about how in-state colleges work with our guide.
Part of getting into a great college is getting a great SAT/ACT score. Get the best tips and tricks with our in-depth guides on how to earn a perfect SAT score and perfect ACT score .
Have friends who also need help with test prep?
Share this article!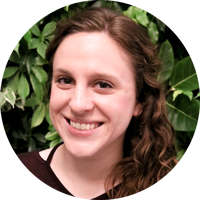 About the Author
Hannah received her MA in Japanese Studies from the University of Michigan and holds a bachelor's degree from the University of Southern California. From 2013 to 2015, she taught English in Japan via the JET Program. She is passionate about education, writing, and travel.
Get Free Guides
to Boost Your SAT/ACT