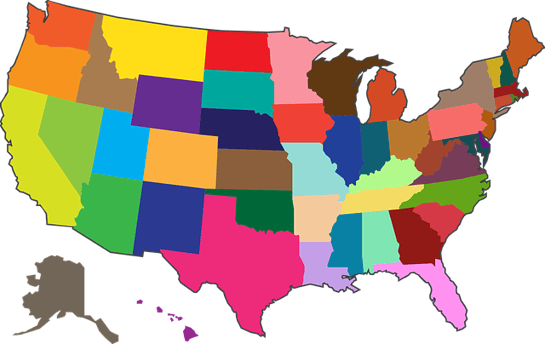 In-state colleges can be great options if you live in a state with a strong university system. But what are the positives and negatives of these schools, and is an in-state school the right choice for you?
I'll go through the pros and cons of attending an in-state college, give you some examples of schools that fit this mold, and help you figure out if you should go.
What Are In-State Colleges?
For all intents and purposes, the term "in-state colleges" refers to public universities in your home state. They are colleges that provide specialized aid and tuition breaks to students who live in the state and choose to attend. I will not include private colleges in this category because there is usually no monetary incentive for in-state students to attend. In other words, a student who lives in Massachusetts won't get any tuition breaks if he or she enrolls at Harvard.
The Pros and Cons of In-State Colleges
There are some pluses and minus to attending in-state colleges that you should take into account before making the decision to apply. I'll list the most significant pros and cons in the next couple of sections.
Pros
1. Higher Odds of Acceptance
It may be easier to get accepted to an in-state college. In-state students are more likely to actually attend the school after being accepted, and state schools are eager to accept students from the area who may later contribute to the local economy. This trend has become less prominent, however, as schools that face budget cuts are now more incentivized to accept out of state students who will pay a higher tuition price. At UCLA, for example, in-state students now face a lower acceptance rate than out-of-state students (although the UC system overall still accepts California students at a higher rate that out-of-staters).
2. Better Financial Aid and Scholarships
Students who choose to attend in-state colleges will have access to special financial aid offers and scholarships. For example, UMASS offers a full tuition scholarship to students who score especially well on the MCAS, the standardized assessment that all Massachusetts public school students must take to be eligible for a high school diploma.
3. Lower Tuition Prices
If you attend an in-state school, you will have to pay less in tuition compared to out of state students. This can mean a tuition price that's up to 75% lower than out of state tuition and a total savings of more than $80,000 over the course of four years. However, some university systems do allow students in adjacent states to attend their colleges for close to the same price as in-state students. The University of Minnesota system has agreements with Wisconsin, North Dakota, South Dakota, and Manitoba, Canada that allow for students in those states (and province) to attend while paying similar tuition prices as in-state students.
4. Fewer Extra Expenses
You'll save money on travel expenses. You might even be able to cut out any significant dorm living expenses if you choose to commute and live at home.
5. Government-Funded Research Opportunities
Public universities get government funding for research facilities and academic resources, so you will most likely have access to a wide variety of exciting academic opportunities if you're willing to look for them.
Cons
1. Missing Out on the Full College Experience
Going to college close to home may lead to less independence and too much reliance on family support. You could be less motivated to make new friends in college because you'll be able to see your old friends so frequently. In general, you probably won't have access to as many new experiences and places to explore because you'll already be familiar with the area.
2. Loss of Direction
Since state colleges tend to be fairly large, it's easy to get lost in the crowd or find that you don't have the guidance you need for your academic career.
3. Frustrating Bureaucracy
Classes are often difficult to get into, and large class sizes are common, so it may be harder to form relationships with professors or work with them one on one. Major tracks also tend to be more rigid with less room for personalization.
Examples of In-State Colleges
To give you more of an idea of what in-state colleges are actually like, here are some examples with brief descriptions of their stats and academic offerings.
University of California System
The University of California state college system is probably the strongest and most competitive in the nation. These universities offer cutting edge research opportunities, and admissions standards can be very high: the acceptance rate at UC Berkeley is an intimidating 18%. There are 220,000 students in the entire UC system, with an average of around 20,000 undergraduates at each of the nine undergraduate campuses listed below.
In-state students in the top 4% of their high school class who meet regular admissions standards are guaranteed admission to the UC system (but not a particular campus). Budget problems have made these school relatively pricey even for in-state students, so be warned. UC Berkeley estimates the total cost for one year of attendance for in-state students living in a residence hall at $32,646.
Undergraduate campuses in the UC system include:
UCLA
UC San Diego
UC Irvine
UC Berkeley
UC Santa Barbara
UC Davis
UC Riverside
UC Santa Cruz
UC Merced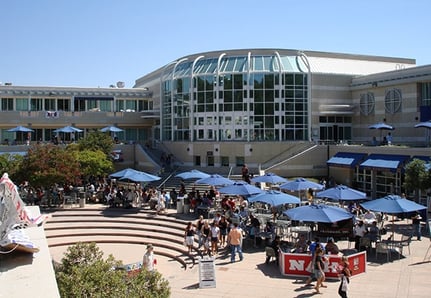 The Price Student Center at UC San Diego - this place looks like some kind of luxury resort
State University of New York or SUNY System
The SUNY system is the largest university system in the world, serving almost 440,000 students total. It also remains among the most affordable of public university systems. You can apply directly to the campus you're interested in, or 46 of the colleges in the SUNY system (there are 64 total!) use a common form application that allows you to apply to as many as four at once.
The university centers in the SUNY system are very competitive and offer many resources to students. Each is known for different program strengths; Binghamton in particular is strong in undergraduate arts and sciences while Stony Brook is known for its hard science programs.
The most prominent SUNY schools include:
SUNY - University at Albany
SUNY - Binghamton University
SUNY - University at Buffalo
SUNY - College at Geneseo
SUNY - Purchase College
SUNY - Stony Brook University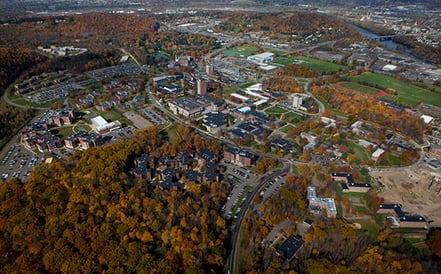 The SUNY Binghamton campus with an abundance of fall foliage
Texas University System
Texas has some really great state universities that offer a wide variety of programs and opportunities to students. UT Austin is probably the most famous of the schools in the UT system with an enormous library, top-rated academics in everything from architecture to biology, and an excellent liberal arts honors program. UT Dallas attracts more science and technology oriented students and has a bit of a nerdier feel. Texas A&M is known for its school spirit and engineering programs - it also has the largest university campus in the country. The vast majority of students at these universities hail from Texas originally.
These schools include:
University of Texas at Austin
University of Texas at Dallas
Texas A&M University
Texas Tech University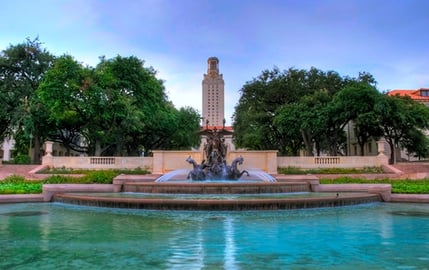 A cool fountain where students hang out on the UT Austin campus
Should You Go to an In-State College?
Now that you know more about the benefits and drawbacks of in-state colleges, you'll need to do some self-reflection so you can decide whether an in-state school is right for you.
The first thing you should consider is cost. This is often the biggest difference between in-state and out-of-state colleges. At the University of Florida, for example, undergraduate tuition and fees for in-state students are $6,130 for a year, but tuition and fees for out-of-state students are $28,278. This can make a huge difference in your level of college debt and may even make it so you can just pay for college out of pocket.
If you're really worried about how you'll pay for school, in-state colleges are a great option. However, try not to make a decision solely based on cost if you believe the school isn't a good fit for you. Many out-of-state and/or private schools offer significant financial aid if you have a demonstrated need.
The next thing you need to think about is whether or not you want to go to college close to home. If you have trouble adapting to change, an in-state school may be better for you to reduce anxiety in the transition to college. Think about other times that you've had to move or switch schools. Did you deal well with it, or was it really tough? These experiences will give you clues as to whether you're ready to travel far away for college.
You may also want to stay close to home so you can help out your parents or maintain a relationship with the community in your hometown. There might be special support resources that are accessible to you close to home but aren't as readily available in other areas. Consider the needs that you and your family have to decide whether it's a smart idea to stay close by.
If you want to start over in a new place and get some distance from your parents, an out-of-state school may suit you better. College is a great way to gain access to new and diverse experiences and people. If you have an extroverted personality and want to be able to explore beyond your familiar surroundings, going to college in a different part of the country could be a really great opportunity for you. You'll be able to meet new friends and start formulating your identity apart from your time in high school.
You should also think about your academic goals and figure out what resources your in-state school offers to undergraduate students. You may be interested in a certain field or program that isn't particularly prominent at your state school. If you're considering doing academic research in college, you should make sure you will have access to the proper facilities and to professors who are experts in the field.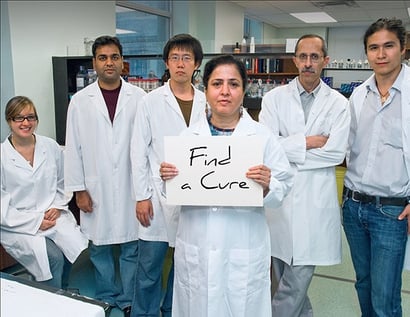 #squadgoals?
Following Up
To make a final choice on whether you should go to an in-state college, you'll need to do more research on the public schools in your home state. Some questions you should think about include:
What's the social scene like?

Is the food good?
What kind of housing is there?
How large and diverse is the student population?
What are athletics like?
What majors are offered?


To get started in your research, take a look at the college search sites I recommend in this article. Try signing up for a profile on Cappex and searching for in-state schools. You'll find a wealth of information on various aspects of campus life that incorporates student reviews and feedback. You'll also find hard data on tuition, enrollment, admissions, and other statistics. This should help you get a clearer idea of whether an in-state school will fit your needs.
In-state colleges provide excellent opportunities for students who are looking to spend less on tuition and still get a great education. If you're worried about the costs of college and think you'll be happier living close to home, you should seriously think about attending an in-state school. Just make sure to fully evaluate all the concerns you have about college and how they relate to the conditions at your state school before committing.
What's Next?
Want to learn more about the real costs of attending college? Check out this article on how much you can expect to pay for higher education.
Can't decide whether you should go to a big or a small college? Take a look at my article to learn more about which type of school will be better for your needs.
If you're still not sure how to begin your college search, read my guide on how to choose the best college for you.
Want to improve your SAT score by 160 points or your ACT score by 4 points? We've written a guide for each test about the top 5 strategies you must be using to have a shot at improving your score. Download it for free now:
Have friends who also need help with test prep?
Share this article!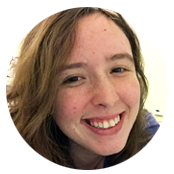 About the Author
Samantha is a blog content writer for PrepScholar. Her goal is to help students adopt a less stressful view of standardized testing and other academic challenges through her articles. Samantha is also passionate about art and graduated with honors from Dartmouth College as a Studio Art major in 2014. In high school, she earned a 2400 on the SAT, 5's on all seven of her AP tests, and was named a National Merit Scholar.
Get Free Guides
to Boost Your SAT/ACT