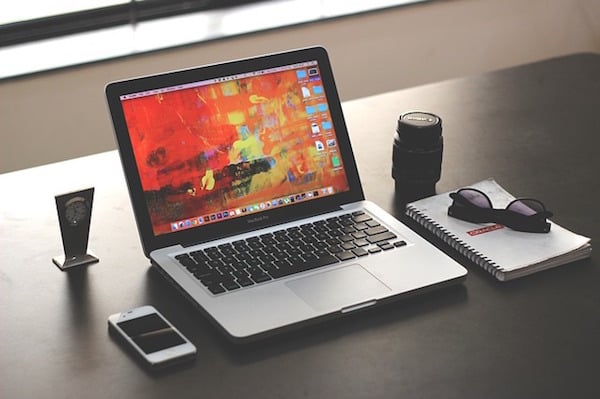 According to author Nick Hornby, "The secret of good writing is to cut it back, pare it down, winnow, chop, hack, prune, and trim, remove every superfluous word, compress, compress, compress

." The same could be said to be the secret of writing good cover letters!
Since the writer of this next sample letter is applying for the position of Content Editor, she especially needs to show strong editing skills in her letter. Read on to see if Leila successfully compresses her cover letter into the most persuasive points.

Cover Letter Sample for Content Editor Position
Leila Shadi
1709 Broderick St.
San Francisco, CA 94115
May 1, 2016
Mr. Ernie Sanders
Chief Marketing Officer
Globex Tech
55 Valley Road
Palo Alto, CA 95014
Dear Mr. Sanders,
I was pleased to find your posting for Head Content Editor with Globex Tech on MediaBistro.com. I've been following your company for the past several months and would be thrilled to contribute to its mission of engaging IT content with global reach. As a Content Editor with CloudArk, I possess both the editorial expertise to grow readership and the leadership experience to manage a team of writers. Please allow me to highlight my skills as they relate to your stated requirements.
As a Content Editor with CloudArk, I have
Effectively managed a team of five writers; led bi-weekly strategy meetings; assigned topics and projects and maintained editorial calendar.
Increased blog readership from 1,000 unique visitors monthly to 50,000 unique visitors monthly in eight months.
Produced several viral campaigns with over 10,000 social media shares.
Oversaw creation of a bi-weekly newsletter and daily maintenance of social media channels, including Facebook, Instagram, Twitter, and Pinterest.
Demonstrated excellent writing, editorial, and marketing skills and thorough knowledge of trends in IT industry.
Maintained productive and positive relationships with coworkers characterized by open communication, creative support, and mutual respect.
I'm inspired by your mission to create informative and accessible IT content and have several ideas for editorial directions that I'd love to discuss. I will call you on Monday to see about arranging a meeting. In the meantime, please don't hesitate to contact me by phone or email. My professional resume and portfolio of writing samples are attached. Thank you for your time, and I look forward to speaking with you soon.
Sincerely,
Leila Shadi
Leila Shadi
leila.shadi@gmail.com
555-555-5555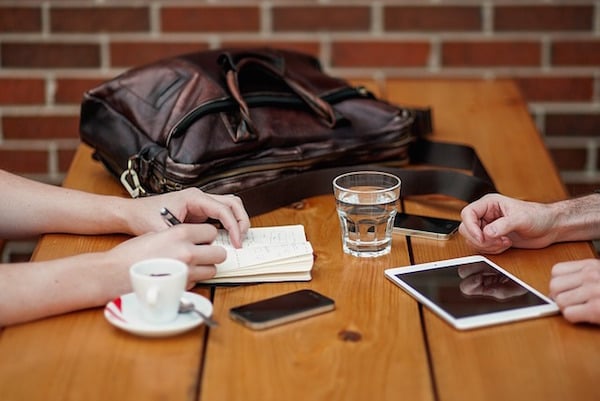 Leila sounds like she's had a lot of success as a Content Editor. Will a position as Head Editor be next?
Content Editor Cover Letter: The Breakdown
Leila chooses to present her skills and experiences by bullet point in her cover letter. This list format allows her to pare down her qualifications to the essentials and present them in a clear, easy-to-read manner. While you can write out your cover letter, a format like the one Leila uses can also be an effective way to stick out from the crowd.
Leila customizes her letter by stating at the beginning that she's been following the prospective company for some time. She gives specific examples of her experiences and uses data to quantify her accomplishments. She also conveys enthusiasm with her proactive call to action at the end of her letter, saying that she'll call on Monday to set up a meeting. This language can be useful for some jobs, though applicants should carefully consider whether the hiring manager might perceive it as pushy.
Overall, Leila has produced a clear cover letter that highlights her professional achievements as they relate to the new job. The bullet point format allows her to cut down unnecessary wordiness and get straight to the heart of what she wants to say.
In addition to the bullet point format, Leila also uses traditional headers in her letter. Should you add those headers to your cover letter, too?
A Note on Format
While the sample cover letter above uses a traditional format with headers and a signature, your cover letter doesn't necessarily have to. If you're sending your letter as a Word attachment or hard copy, then these headers are a nice touch, especially if they match the formatting on your resume.
Lots of organizations, though, expect you to send your cover letter in the body of an email or a text box on their application websites. As both of these modes tend to use plain text, you usually don't need to dress up your cover letter with headers or any extra formatting. You can just start right in with the salutation.
If you're not including your email and phone number in a header, then you should probably make sure you add it in your conclusion. Make sure the hiring manager can clearly see how to contact you.
Once you've figured out formatting, you can focus the rest of your energy on filling your cover letter with impressive content!
What's Next?
Care for another sample? Click here to read a cover letter for the position of Customer Experience Representative with an eyeglass company.
Are you looking for more cover letters? Check out our full cover letter guide with writing tips and five more samples.
If you're writing a cover letter, you should check out our cover letter template. This guide has tips for format, structure, and foolproof phrases, and it leads you through each step of the writing process.
Have friends who also need help with test prep?
Share this article!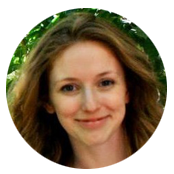 About the Author
Rebecca graduated with her Master's in Adolescent Counseling from the Harvard Graduate School of Education. She has years of teaching and college counseling experience and is passionate about helping students achieve their goals and improve their well-being. She graduated magna cum laude from Tufts University and scored in the 99th percentile on the SAT.
Get Free Guides
to Boost Your SAT/ACT