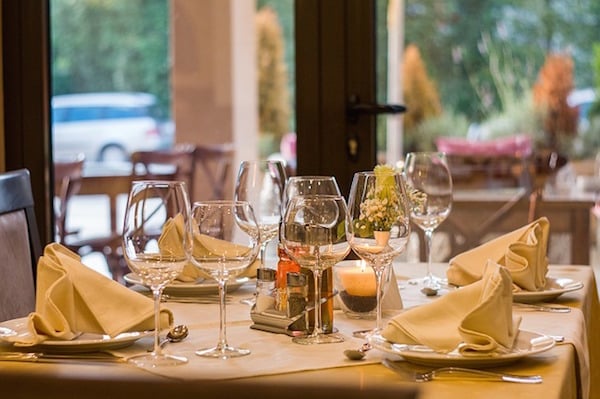 Hospitality's a competitive industry, but luckily the applicant who wrote this cover letter has both a degree in Hospitality Management and experience as a server. In his cover letter, Charlie strives to show that he's ready to move into a managerial position.
Read on to see how Charlie presents his skills and experiences in the restaurant industry. Then check out the breakdown of what his cover letter does well.

Cover Letter for Position of Assistant Restaurant Manager
Charlie Putnam
5 Mountain Road
Centreville, VA 20122


May 1, 2016


Ms. Talia Richardson
Restaurant Manager
Tapea Restaurant Group
56 Main St.
Centreville, VA 20122


Dear Ms. Richardson,
As I was growing up, Friday nights always meant dinner at Tapea. Your dining room was like a home away from home for me and my family, and we came back weekly for the amazing food, comfortable atmosphere, and warm customer service. As I graduate with a degree in Hospitality Management from Johnson and Wales in May, I would be thrilled to join the ranks of my favorite restaurant as Assistant Restaurant Manager, an opportunity I saw posted on your front window. Please allow me to share how my background makes me a great fit for the role.
Over the past few summers, I worked as a server at Solera, a Spanish restaurant in Providence. In this position, I developed excellent customer service and organizational skills, as well as close attention to detail. I also went beyond my duties as server to help plan functions for parties of 50 to 100 people. In particular, I led the planning of a graduation party last June. My experiences taught me a great deal about all the moving parts that must come together for a restaurant to stand out in the competitive hospitality industry.
Beyond my professional experiences, I've gained industry knowledge through my studies in Hospitality Management. My classes and practicums taught me the ins and outs of budget management, conflict resolution, and team leadership. For my thesis project, I created an employee handbook that contained workplace policies and training instructions. In a managerial role, I would seek to inspire a sense of pride and ownership of responsibilities among my fellow employees. I would carry on Tapea's dedication to a truly great dining experience for its guests.
I believe that my knowledge and experience, along with my outgoing personality and strong work ethic, make well suited to the Assistant Manager position with Tapea Restaurant. As a lifelong patron, I have firsthand experience with your great customer service and amazing menu (the garlic chicken croquettes are actually addictive). I look forward to learning more about the position and can be contacted anytime by phone or email. Thanks very much for your time.
Sincerely,
Charlie Putnam
Charlie Putnam
charlie.putnam@gmail.com
555-555-5555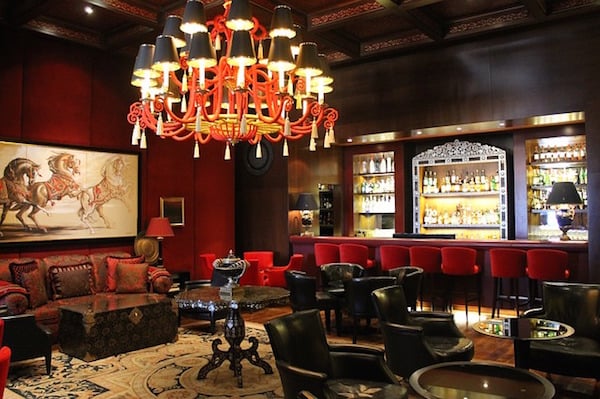 Does Charlie's cover letter show that he's ready to take on the role of Assistant Restaurant Manager?

Assistant Restaurant Manager Cover Letter: The Breakdown
In his cover letter for the Assistant Restaurant Manager position, Charlie expresses his excitement about the prospect of working for Tapea Restaurant. He tells the hiring manager that he grew up going to the restaurant and knows it well. Then he goes on to focus on his professional experiences and academic studies as they relate to the new job.
In the first part of his argument, Charlie talks about his experiences working in the restaurant industry. Not only has he worked as a server, but he also helped plan large functions and events. Beyond working in a restaurant, he also studied Hospitality Management at school and learned about management responsibilities, like preparing a budget and team leadership.
From his cover letter, it's clear that Charlie understands the duties of Assistant Manager and feels equipped to take them on. Hopefully, the qualifications he describes in his cover letter will be enough to land him an interview and set up a job for after graduation!
Before you head to additional cover letter samples, consider a brief note on format.
A Note on Format
Charlie's cover letter shows a traditional format, with his name and information at the top, the current date, and the hiring manager's contact details. These headers work well if you're sending your letter as a hard copy or Word attachment.
If you're pasting your letter right into the body of an email - an approach that's fine, if not expected, for lots of jobs - then you can leave out these formatting features and start right in with the salutation. Similarly, if you're applying through an online portal and pasting your letter into a text box, then you probably don't need to worry about the format.
Consider how you're sending your cover letter, along with any additional application instructions from the organization, and let that guide your formatting.
What's Next?
Care to read another? Check out this next cover letter sample for the position of Head Content Editor.
Are you looking for other kinds of cover letters? Check out our full guide for five more samples, along with tips for how to write yours.
If you're writing a cover letter, don't waste time staring at a blank page. This cover letter template and guide will help you get the ball rolling.
Have friends who also need help with test prep?
Share this article!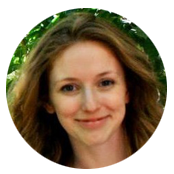 About the Author
Rebecca graduated with her Master's in Adolescent Counseling from the Harvard Graduate School of Education. She has years of teaching and college counseling experience and is passionate about helping students achieve their goals and improve their well-being. She graduated magna cum laude from Tufts University and scored in the 99th percentile on the SAT.
Get Free Guides
to Boost Your SAT/ACT