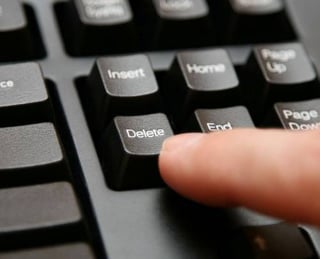 Did you know it's possible to totally delete a set of ACT scores you don't like? Poof - just like that. A bad set of ACT scores can vanish.
This isn't a well known fact, and in fact we were surprised to discover it ourselves. But it has big implications for how you test, especially if you're afraid of taking the test too many times because it'll look bad to colleges.
We will explain how to delete ACT scores and discuss in which circumstances it might make sense. Read on for an exclusive guide to getting rid of bad ACT scores.
What Does Deleting an ACT Test Score Do?
Deleting a test record means you are completely erasing the scores from a particular test date. This includes both the overall composite score and the individual section scores. (For more on ACT scoring, see our post.) If you do this, those scores will be permanently deleted and you will never see them again. You also won't get a refund for that test date.
This is different from canceling scores – canceling stops the ACT from grading a particular test (students usually do this if they get sick or really struggle on test day). This means the scores never even exist because the test was never graded.
For scores to be deleted, the test obviously has to be graded and scored first. We'll talk about some reasons students might delete an ACT test record below.
Why Would You Delete an ACT Test Record?
Basically, if you have an ACT score you're unhappy with and don't want colleges to see, you can delete it. Again, keep in mind you're forfeiting the money you spent to get that score if you do this.
This gets you around the requirement some colleges have to send all of your existing standardized test scores. For example, both Stanford and Yale require applicants to send all scores they have from the ACT or SAT.
"Official scores from all test dates must be sent to Stanford directly from the ACT or the College Board (the reporting agency for the SAT) or both if the applicant has taken the ACT and the SAT. Applicants may not use the College Board's Score Choice feature or "hide" any scores with either testing agency," says Stanford on their admissions site.
"You must report the scores of all of the SATs and any SAT Subject Tests you have taken, or all of the ACTs and ACT Writing Tests that you've taken," says Yale.
However, if you delete an ACT score, it will no longer exist – making it impossible to send. I spoke with someone at the ACT who confirmed that colleges will not see scores you have deleted.
Is this a bit of a sneaky workaround? Maybe. But if the ACT gives you the option to delete your test scores, there is nothing wrong with your using that service. By accepting the ACT as a standardized test, colleges have to also accept the ACT's score policies, including score deletion.
ACT Test Scores You Can't Delete
Even though deleting ACT scores is possible in some cases, keep the following exceptions in mind.
First, you can't delete every possible ACT score you have. Specifically, you can't delete scores associated with state or district tests. This is because those scores aren't just for you, they're used to evaluate your school and district. Furthermore, if you take the ACT as part of district testing, you didn't pay for it. The ACT says students have the right to delete their scores because "students own their test scores." In short, deleting only applies to testing that you paid for.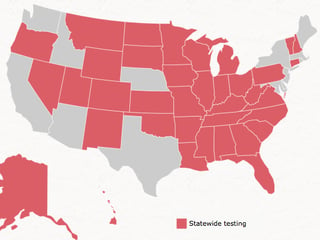 A map showing the states that use the ACT as part of their testing. Image via ACT State Services.
Second, deleting a test record won't do anything about scores that have already been sent to colleges. So if you had your scores sent to colleges right after you took the ACT, you can't get those reports back. In fact, we recommend that you not send those four free score reports that come with your ACT registration because they're sent before you know your score, which is pretty risky.
Should You Delete Your ACT Scores?

Don't delete a test record before you're sure of a few things. You don't want to act too quickly and completely lose a test record forever before you're positive you want it deleted.
First, Where Are You Applying?
Some schools, for example MIT, don't require applicants to send all of their scores. "Students are free to use the College Board's Score Choice option and the ACT's option to submit the scores of your choice as well," they say on their admissions site.
Harvard has the same policy: "You are free to use the College Board Score Choice option or the similar option offered by the ACT."
If you are only applying to schools that allow you to use score choice – or in other words to only send your best scores – you don't have to worry about deleting bad ACT scores.
To see if a school allows score choice, search for the "Standardized Testing" page on their application website. Schools will specify there if they want all of your scores or if they'll let you use score choice. If the info isn't on the standardized testing page, check the Frequently Asked Questions. Also stay tuned for our post about which schools require all scores.
Second, How Low is Low?
In case you are applying to schools that require you to submit all scores, or even if you have a score you don't think you would send if you had the choice, you should decide if that score is really too low to keep.
See our guide to good, bad, and excellent ACT scores to see if the score you're worried about is in range for your target schools. Don't delete a score unless you're positive it's bad.
This is especially true if your composite was lower than you wanted, but you had some high section scores. It's possible that on a retake you could get a higher composite but have certain section scores go down, and you might want colleges to see those high section scores.
For example, say your first ACT composite was a 26 but you had a 34 on the Math section. If you retake the ACT and get to a 32 composite but your math score is 30 the second time around, you would lose that high math score. Think carefully before deleting a set of ACT scores with any high section scores.
Third, Don't Delete Your Score Too Quickly
Do not delete your ACT score until you already have achieved a higher score on a retake.
If you delete your score before you retake the ACT, what happens if you get an even lower score on the retake? Then you have lost your higher score and can't get it back. The best case then would be to retake the ACT a third time, costing you more time and money.
There is no rush on deleting your scores, so focus on retaking the ACT and getting a higher score before you worry about deleting a low score.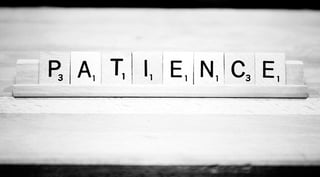 Patience isn't only a virtue... it can save you time and money.
Fourth, When Did You Take the ACT?
If you took the ACT for a talent competition or other program in middle school or earlier, you don't have to delete those scores, even if they're super low. Colleges are only concerned with standardized testing you took while in high school.
If anything, participation in early talent programs will look good on college applications, so you have no need to delete a score from an ACT back in middle school.
So How Do You Actually Delete an ACT Record?
To delete a test record, you simply have to submit a written request to ACT. Provide your name and home address and state you wish to delete a test record. Mail the request to:
ACT Institutional Services
P.O. Box 168
Iowa City, IA 52243-0168
USA
ACT will then mail you a form to complete and return. After you submit the form, the test record will then be permanently deleted from ACT's records.
There is no additional cost for this – however, you are forfeiting whatever you paid to take the ACT on that test date.
What's Next?
Have an ACT score you're not proud of? We have resources to help you prepare to knock your retake out of the park. Start by reading a guide to a perfect ACT score by our 36 full-scorer. Even if you're not going for a perfect score, these study principles can help you make the improvements you need to get a higher ACT score.

Get strategies for reading ACT science passages, concepts you need to master ACT English, and learn how to stop running out of time on ACT Math.
We recommend taking at least one full-length, strictly-timed ACT practice test to get used to the test format and build your stamina. Get links to free, official tests here.
Want to improve your ACT score by 4 points?
Check out our best-in-class online ACT prep program. We guarantee your money back if you don't improve your ACT score by 4 points or more.
Our program is entirely online, and it customizes your prep program to your strengths and weaknesses. We also have expert instructors who can grade every one of your practice ACT essays, giving feedback on how to improve your score.
Check out our 5-day free trial:
Have friends who also need help with test prep?
Share this article!
About the Author
Halle Edwards graduated from Stanford University with honors. In high school, she earned 99th percentile ACT scores as well as 99th percentile scores on SAT subject tests. She also took nine AP classes, earning a perfect score of 5 on seven AP tests. As a graduate of a large public high school who tackled the college admission process largely on her own, she is passionate about helping high school students from different backgrounds get the knowledge they need to be successful in the college admissions process.
Get Free Guides
to Boost Your SAT/ACT