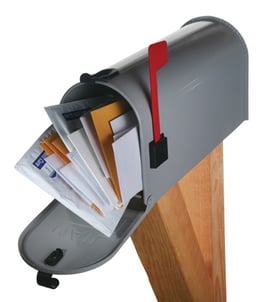 Wondering which colleges require you to send all your ACT scores when you apply? We have a list here of the most popular schools that require all scores, as well as a guide to looking up this information for any school in the country. Read on to learn which colleges want to see your entire ACT testing history.
What to Know Before You Send ACT Scores

Nearly all colleges require you to send either SAT scores or ACT scores as part of your application. But colleges differ on how they handle multiple sets of scores, such as two sets of ACT scores.
Some colleges require you to send your entire ACT testing record if you took the ACT more than once—even if that means sending some not-so-great scores. Other colleges are fine with you just sending scores from one ACT test date.
While most colleges are fine with receiving just one set of ACT scores, there are many—including some high-profile schools—that require your entire testing history. We will reveal them below.
Which Schools Require All ACT Scores?
There is no comprehensive list from ACT, Inc. of all the colleges that require all ACT scores (unlike the College Board, which provides a list of all the colleges requiring all SAT scores).
However, schools will say on their admissions websites whether they require all ACT scores, usually quite clearly. If they don't require all scores, they'll just give the usual spiel about requiring at least one SAT or ACT score per application.
We were able to put together this guide by researching admissions sites of various colleges and universities. In terms of methodology, we looked up the most popular/top-tier schools from our SAT all scores list to see whether they also require all ACT scores (hint: many of them do!).
From our research, we found that schools that didn't require all SAT scores never required all ACT Scores either. Even more interesting, some of the schools that require all SAT scores don't require all ACT scores (as one might assume)—we'll list some of those below, too.
Anytime admissions websites weren't clear, we called admissions offices directly to confirm the school's ACT score policy. By doing this, we were able to come up with a list of more than a dozen high-profile schools that require all ACT scores.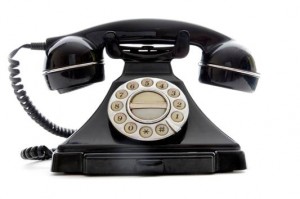 Sometimes just dialing up an admissions officer is the easiest way to get info about a college's ACT policy.

Colleges That Require You to Send All ACT Scores
It's time for the list! Below are some well-known colleges that require applicants to submit all ACT scores with their applications.
"Barnard does not participate in score choice and requires students to send all standardized testing scores. ... For the ACT, we will use your highest composite; we do not superscore the ACT. ... We have always practiced the spirit of score choice. However, we do prefer to see a student's full testing history to have a complete picture."*
*Emphasis mine
Barnard College, which is an all-women's school associated with Columbia University, requires all ACT scores for admission. It's worth noting that this scores policy is stricter than Columbia's.

"All applicants are required to submit all official results of either the old SAT Reasoning Test/SAT Test or the ACT Test.* ... While we're interested in the general pattern of your scores, we give most weight to the highest score you've received on any of the exams."
*Emphasis mine
Note that Carnegie Mellon is interested in the "general pattern" of your scores—i.e., when they went up, when they went down, and what your overall ACT score ranges are. This is typical for schools that require all scores. That being said, the highest score you receive will be given the most weight.
"Georgetown University does not participate in the Score Choice option available through the College Board. Georgetown requires that you submit scores from all test sittings of the SAT, ACT, and SAT Subject Tests."
Georgetown explains their all scores policy by saying that having the full testing history allows them to assess applicants across the pool fairly. Even though your highest scores are the ones that will receive the most attention, your lower ACT scores will receive at least some consideration as well.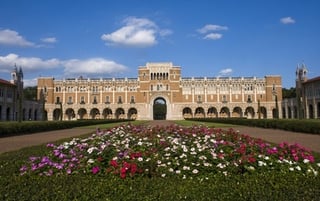 "The ACT's definition of a composite score is the average of the four multiple-choice scale scores from a single administration of the exam. Therefore, it is Rice's policy to use the highest ACT composite score in admission consideration from a single administration."
I called to clarify that Rice requires all ACT scores since it's not explicit on their website. Rice does, in fact, require all ACT scores, though they'll use your highest composite when they review your file.
"All scores from all high school sittings of either the ACT or SAT (or both if you took both) are required. ... For the ACT, we will review all subscores and will focus on the highest Composite and the highest English and writing scores from all test sittings."
You should note that Stanford requires all ACT scores and all SAT scores—not just one or the other. This is one of the strictest standardized test policies around!
Syracuse University
Syracuse University is on the College Board's list of schools that require all SAT scores. They also say on their website, "The Admissions Committee will consider the highest score you have achieved on either the SAT or ACT" (bold emphasis mine).
I called and confirmed their ACT score policy since it wasn't specified on their website. So is it a requirement to send all ACT scores to Syracuse? Here's what they said:
"Yes, it is a requirement to send all of your [ACT] scores. ... You do send all your scores and then we look at the highest scores."
Even though Syracuse will focus on your highest score, they require you to send all ACT scores.
"In the College Board's Score Choice module, ensure that all scores are sent to UC.* We require all scores and will use the highest scores from a single administration. For the ACT with Writing test, we will focus on the highest combined score from the same test administration."
*Emphasis mine
I called and confirmed that this means you have to send all ACT scores as well, even if they will just focus on your highest overall composite. So if you're interested in any of the UC schools—from UC Berkeley to UCLA to UC Davis—be prepared to send all of your ACT scores for them to review.
"If you take the [ACT or SAT] more than once, please ensure that the testing agency sends all of your scores so that we have your best performance on record.* The Admission Committee will consider all official test scores from multiple test dates. We will use the highest composite score from among each test that you've taken."
*Emphasis mine
While the University of Miami seems committed to just looking at your highest ACT scores, they do require all scores to make sure they know an applicant's entire testing record.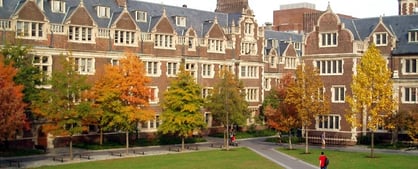 "Although we permit Score Choice, we encourage students to submit their entire testing history for both ACT and SAT exams."
It's worth noting that Penn used to have a much stricter test scores policy that was similar to Stanford's. Now, however, it strongly recommends (but does not require) applicants to submit all ACT scores and SAT scores.
"Applicants who have taken the SAT or ACT exam multiple times should report all scores from whichever test they choose to report. Applicants who choose to report scores from both the SAT and ACT should report all scores received on both tests.* ... When assessing ACT results, admissions officers focus on the highest ACT Composite from all test dates while also considering individual ACT subscores."
*Emphasis mine
Yale's policy is similar to Stanford's in that they require all SAT scores and all ACT scores if you took both tests. However, note that with the ACT, they will be focusing the most on your highest composite score.
Colleges That Require All SAT Scores but Not All ACT Scores
There are a few colleges that require all SAT scores but don't have the same policy for the ACT. Although none of the schools explained—either on their websites or by phone—why their policies are different for the SAT and ACT, we have a couple of guesses.
Our first guess has to do with cost. The SAT does not charge extra money to send additional score dates to a school, whereas the ACT does. While it costs $12 to send all of your SAT scores to one college, it could cost $26 or even $39 to do the same with the ACT, depending on how many times you've taken the test. Colleges that are aware of this might have made their ACT policies more lenient as a result.
Not everyone has bags of money to spend on college admissions ...
Our second guess is the way the two tests are evaluated. Though many colleges are interested in a student's highest SAT score on each section (Math and Evidence-Based Reading and Writing), with the ACT, they often care the most about your overall composite score.
This might be because the ACT's final composite is evenly balanced between Reading, English, Math, and Science, whereas the SAT's composite gives half the weight to Math and one-fourth the weight each to Reading and Writing. If a college will be looking at the highest ACT composite score, they're likely fine with the student just sending that one score. By contrast, for the SAT, they might want to see all sittings of that test so they can compare subsections.
We've listed some high-profile schools here that require all SAT scores but not all ACT scores to help you decide between the two tests.
"All required scores must be officially reported to Cornell from the testing agency by our application deadline. Note that Cornell requires students to submit all scores from SAT tests taken and does not participate in the College Board's Score Choice."
However, when I called and talked to an admissions representative, I was told that all ACT scores do not have to be submitted—this policy only applies to the SAT. So for Cornell, feel free to send just your best ACT score.
The George Washington University
George Washington is a test-optional school, meaning it does not require SAT or ACT scores (though applicants may submit them if desired). However, the school still appears on the College Board's all scores list for the SAT, suggesting that if you do decide to send SAT scores, you should send all of them.
It was not clear whether this policy applies to the ACT as well, so I called the university and asked whether students who choose to submit ACT scores must send all their scores. I received a short, simple answer: "No, you're not required to send all your ACT scores." For GWU, you only have to send your best ACT score (if you choose to submit any at all).
Pomona College
"We do not require that you submit multiple test scores. We do recommend it because we superscore," I was told by an admissions counselor when I asked whether applicants must send all ACT scores to Pomona.
Be aware that Pomona superscores the ACT, meaning they'll take your highest section scores from different test dates and combine them to make your highest possible composite score. If you have two ACT dates that could be superscored into a markedly higher composite, it might be worth it to send both score dates to Pomona.
Texas A&M University
Are you required to send all ACT scores to Texas A&M? Here's what they said when I called them: "You could just send one [set of ACT scores], but it's not going to hurt you to send multiple scores." So while Texas A&M will look at only your highest ACT composite, you can send just one score if you want.
Tufts University
From speaking to an admissions representative at Tufts, I learned that "it's not a requirement, but is suggested to send all ACT scores." So if you have high section scores spread across two different ACT dates, you might want to send both dates to Tufts. However, you can also just send the highest composite score if you want to save money!
University of Washington
I called the University of Washington to ask whether they require all ACT scores or not. Here's what they said:
"We request you send all scores from the SAT exams. We recommend you send all of your ACT scores. On our website it does not specify that you send all ACT scores, so you can just send one."*
*Emphasis mine
How to Find the ACT Score Policy for Any College
Our list above doesn't include every single college that requires all ACT scores. So how can you find out whether a school you're interested in applying to requires your entire ACT testing history? Let's go through the process together, step by step.
First, check to see whether the school is on the all SAT scores list. If it is, it's very likely that it'll also require all ACT scores. You can still look up the school even if it's not on the list. Just note that it's probable that if a school doesn't require all SAT scores, neither will it require all ACT scores.
For example, I'm searching for the ACT score policy at Amherst College. They did not appear on the list of schools that require all SAT scores, so I don't expect them to require all ACT scores either.
Next, go to the school's undergraduate admissions website to find the first-year application requirements page. (You can just search "[School Name] first year/freshmen admission" to look this up quickly.) This page will list the standardized testing required to apply. Many all-test-scores schools will specify their policies here.
Here's what I got when I searched for "amherst college first year admission":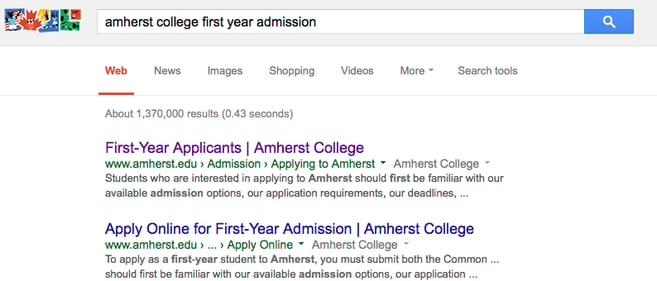 Click on the link to your school's official application requirements page. On Amherst's "First-Year Applicants" page, there's a section about standardized test results that looks like this: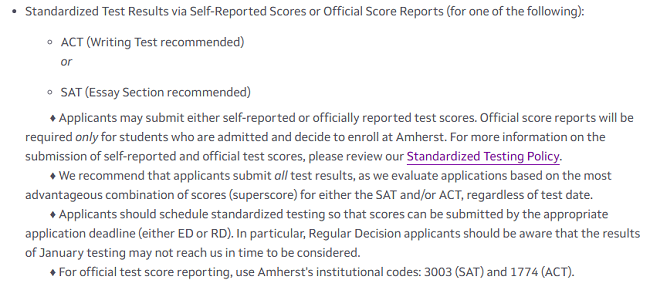 Amherst "recommend[s] that applicants submit all test results" (bold emphasis mine). Since they don't say require, it looks like you can just send your best ACT score. I'll check the FAQ page just to make sure, though.
If there's nothing on Score Choice or all scores on your school's "First-Year Requirements" page, find the FAQ page and see whether there's a question about it. Here are some questions to look out for:
Do you accept SAT Score Choice
Can I submit the ACT/SAT more than once?
How many times should I take the ACT/SAT?
Here's the closest answer on Amherst's FAQ page I could find having to do with sending multiple test results:

Amherst uses the phrase, "If the applicant submits multiple ACT results," implying that you most likely do not need to send all ACT scores. Given that Amherst is not on the SAT all scores list and doesn't seem strict about how many test scores it receives, it's probably safe to conclude that Amherst does not require all ACT scores.
If there's no FAQ page or relevant question you can find, contact the school's admissions office by phone or email. The admissions office contact information is often listed at the bottom of the website. Be sure to ask the following question: "If I take the ACT twice, am I required to send both scores as part of my application?"
If they say yes, ask this follow-up question to confirm: "So I'm required to send all of my ACT scores to [School Name]?"
If they so no, then ask this follow-up: "So if I send just one of my ACT scores, that meets your standardized testing requirement?"
Once you get your answer, don't forget to thank them for their time or ask any other questions you might have about the application process.
The Workaround: Deleting an ACT Score Date
To recap, we've discovered it's fairly rare for a college to require all ACT scores. That said, some very popular schools, such as Stanford, Georgetown, and Yale, do require all of your ACT scores.
There are some good reasons to not want to send all of your ACT scores, especially to competitive schools.
The first is cost. As previously mentioned, ACT, Inc. charges you per score date and per school to send your ACT scores. So if you took the ACT three times, you'd have to pay $39 ($13 for each test date) just to send your scores to one all-scores school. If you're applying to multiple colleges, these costs can add up quickly.
The second reason to avoid sending all of your ACT scores is competitiveness. If you have a low composite score from one test date, it could damage your chances of getting accepted to a competitive school.
All in all, if you really don't want to send all of your ACT scores and you've got one score date that's decidedly better than your other ones (meaning the composite is higher and most, if not all, of the subscores are higher), it's a good idea to keep the high score—and delete the other ones.
To delete an ACT score, you must submit a written request to ACT, Inc. They will then send you a form to fill out, which you will send back to complete the process. Read our guide to deleting ACT scores for more information on how to do this and to learn more about what deleting ACT scores means for you.
What's Next?
Is your ACT score good enough? Learn what an excellent ACT score is for your top-choice schools.
Did you know a high ACT score can also help you net thousands of dollars in scholarships? See our list of automatic scholarships for high ACT scores for more information.
Studying for an ACT retake? Learn how to stop running out of time on the Math and Reading sections, and check out our complete guide to ACT Science—it's the best around!
Want to improve your ACT score by 4 points?
Check out our best-in-class online ACT prep program. We guarantee your money back if you don't improve your ACT score by 4 points or more.
Our program is entirely online, and it customizes your prep program to your strengths and weaknesses. We also have expert instructors who can grade every one of your practice ACT essays, giving feedback on how to improve your score.
Check out our 5-day free trial:
Have friends who also need help with test prep?
Share this article!
About the Author
Halle Edwards graduated from Stanford University with honors. In high school, she earned 99th percentile ACT scores as well as 99th percentile scores on SAT subject tests. She also took nine AP classes, earning a perfect score of 5 on seven AP tests. As a graduate of a large public high school who tackled the college admission process largely on her own, she is passionate about helping high school students from different backgrounds get the knowledge they need to be successful in the college admissions process.
Get Free Guides
to Boost Your SAT/ACT