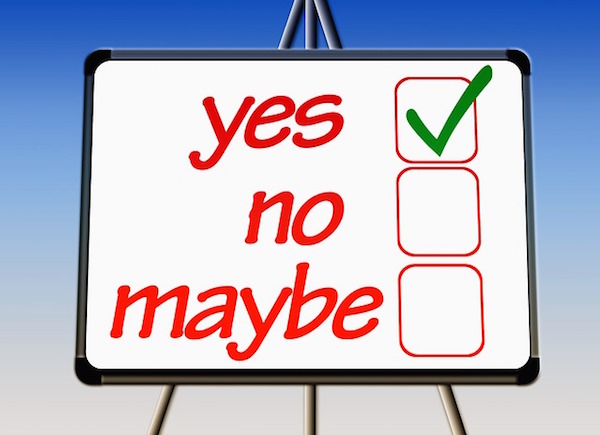 Out of the 1.5 million juniors in the US who take the PSAT only about 7,600 will end up with a National Merit Scholarship of $2,500 through the National Merit Scholarship Program. So how do you qualify? If you do qualify, what are your chances of getting the scholarship?
I am going to answer these questions by discussing the basic qualification for National Merit and laying out a timeline for the program.
Qualification Guidelines
There are four main qualifications for scholarship consideration: three basic and one PSAT score related. They are all equally important because if you do not meet all of the qualifications, you cannot participate in the program. The 3 basic qualifications you need to meet are:
Take the PSAT during your junior year (3rd year) of high school

Plan to enroll in college full-time by the fall after your graduate from high school

Be a US Citizen or US Permanent resident who plans to become a US Citizen
Then there is the test score related qualification. The exact score qualifications vary from year to year and state to state, but typically, the top 3% of students (about 50,000 juniors) qualify to be in the program. The top 1% of students have the best shot at winning the scholarship.
How Does the Selection Timeline Work?
Let's go through when each step of the National Merit selection occurs and how it will affect you if you're chosen.
October of Junior Year:
You take the PSAT.
April of Junior Year:
50,000 students are notified that they are potential National Merit Scholars and are asked to select 2 colleges that the National Merit Scholarship Corporation (NMSC) will send a reference.
September of Senior Year:
⅔ of the 50,000 students (about 34,000) will receive Letters of Commendation (recognizing them for their academic achievement, but notifying them they are no longer in the running for a scholarship).
The remaining ⅓ of students (about 16,000) will advance as National Merit Scholarship Semifinalists. Semifinalists typically have PSAT scores of at least 201 to 222 (on the old 240 point scale). Again the reason for the large point discrepancy is that the winners are chosen by state. If your state has lower scores on average, you will be able to qualify with a lower score than in other states with higher average PSAT scores.
The Semifinalists are asked to submit applications for scholarship considerations. I will not go into detail on the scholarship application in this article. For more information on what is required for the National Merit Scholarship application and how to craft the strongest application read our other article.
February of Senior Year:
Semifinalists who advance to the Finalist round will be notified. About 15,000 of 16,000 Semifinalists advance.
March of Senior Year:
The 8,900 Finalists who are selected for a scholarship (out of the 15,000 Finalists) will be notified.
NOTE: not all of these 8,900 Finalists receive a $2,500 one-time National Merit Scholarship. Through the program, students may be offered a National Merit Scholarship, a Corporate-Sponsored Merit Scholarship, or a College-Sponsored Merit Scholarship. (I will explain how students are selected for scholarships in more depth below.)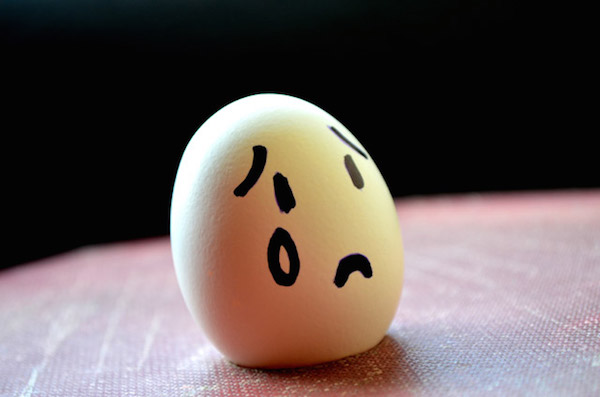 How Do You Know If You Probably Won't Get a Scholarship?
Obviously, if you are not notified in April or if you receive a Letter of Commendation in September, you know you will not be advancing to the Semifinalist round. Therefore, you will not be in contention for a National Merit Scholarship or one of the other scholarships.
Additionally, if your score is not in the top 1%, you don't have a great chance of advancing to the Semifinalist round (the ⅔ of students who receive Letters of Commendation and do not advance to Semifinalists typically have scores in the top 2-3%). Once you have advanced to the Semifinalist round, you have about a 50-50 chance of receiving a scholarship (since half the Semifinalists receive scholarships: 8,900 of 16,000).
How Do You Know If You Have a Good Chance of Getting the Scholarship?
If your score is in the top 1% (for your state), you have a good chance of getting the scholarship. However, the final step in consideration for the scholarship is your application and the National Merit Scholarship Program acknowledges that scholarship recipients are chosen "based on their abilities, skills, and accomplishments."
Once you are selected as a Semifinalist and submit your application, the National Merit Scholarship Corporation takes all of the following into consideration when deciding on scholarships: "the Finalist's academic record, information about the school's curricula and grading system, two sets of test scores [SAT and PSAT], the high school official's written recommendation, information about the student's activities and leadership, and the Finalist's own essay."
If you have a very strong transcript (as close to 4.0 GPA on 4.0 scale with challenging course load of AP or IB classes) and a very high SAT score (close to 2400 on the old scale or close to 1600 on the new SAT), in addition to having a PSAT score in the top 1%, you have a solid chance of receiving a scholarship.
Want to improve your PSAT score by 150 points? We have the industry's leading PSAT prep program. Built by Harvard grads and SAT full scorers, the program learns your strengths and weaknesses through advanced statistics, then customizes your prep program to you so that you get the most effective prep possible.
Check out our 5-day free trial today:
Make sure to make all aspects of your Semifinalist application as strong as possible to increase your chances of winning a scholarship. Get advice on that and more in our other article: National Merit Finalist - How to Win the Scholarship.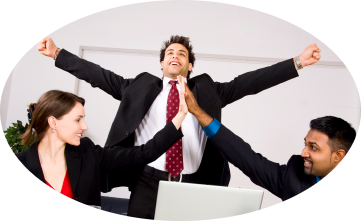 Victory!

What Is the Difference Between National Merit Scholarships and the Other Scholarships Offered?
According to the National Merit website, National Merit Scholarships are $2500 single payment scholarships, which are awarded "without consideration of family financial circumstances, college choice, or major and career plans." All Finalists are considered for this scholarship.
I will give a brief explanation of the other types of scholarships, but for a more in-depth one, check out our other article.
Corporate-sponsored Merit Scholarship awards are awarded based on each Corporate sponsor's criteria. Some "designate their awards for children of their employees or members, for residents of a community where a company has operations, or for Finalists with career plans the sponsor wishes to encourage. These scholarships may either be renewable for four years of undergraduate study or one-time awards." The amount for these Corporate-sponsored Merit Scholarships varies by company.
College-sponsored Merit Scholarship awards are awarded to "Finalists who have been accepted for admission and have informed NMSC by [through their application] that the sponsor college or university is their first choice." You can only receive one of these College-sponsored Merit Scholarships if you were accepted to the university that you told National Merit was your first choice. Also, if you were accepted to your first choice college and choose not to attend that university, you will forfeit your scholarship. The amount of these scholarships vary by school, but each scholarship will be between $500 and $2000 per year. These scholarships are renewable up to 4 years.
You have little control over which scholarship you will receive. All three of types of scholarships are equally prestigious and receiving one is no better than receiving another from an academic standpoint (though it may be better from a financial standpoint). Focus on trying to qualify to be a finalist and don't worry too much about which type of scholarship you will receive.
What's Next?
Prepare to rock the PSAT if you haven't taken it yet:
Get more advice on National Merit and other scholarships:
Have friends who also need help with test prep?
Share this article!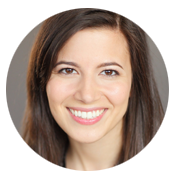 About the Author
As an SAT/ACT tutor, Dora has guided many students to test prep success. She loves watching students succeed and is committed to helping you get there. Dora received a full-tuition merit based scholarship to University of Southern California. She graduated magna cum laude and scored in the 99th percentile on the ACT. She is also passionate about acting, writing, and photography.
Get Free Guides
to Boost Your SAT/ACT