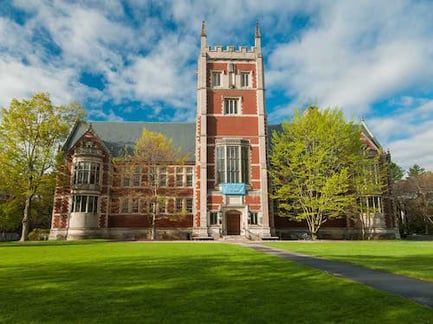 Would you like to know where you'll be going to college as soon as possible? If you apply early action, then you might have your plans all set by winter break of your senior year. That's a big leap forward compared with waiting for regular notifications in March or April!
A large number of schools offer an early action deadline in addition to a regular decision deadline. This guide will go over what you need to know about applying early action and give you a comprehensive list of all the schools that offer it. To start, how does early action work?
What You Need to Know About Early Action
Early action can be a great option if you've done your college research and have prepared all the different parts of your application by the November deadline.
Data shows that a greater percentage of early action candidates get accepted than regular decision candidates. However, this higher admission rate might reflect the competitiveness of early action applicants rather than suggest that applying early gives you a special advantage.
A good rule of thumb to go by is this: apply early if you're organized and have a strong application ready to go. Wait until regular decision if your application would be stronger with a couple more months of preparation. Remember, your highest priority should always be to send the best application you can.
The most common deadlines for early action are November 1 and November 15. You'll typically hear back from these colleges in mid-December. Hopefully, the news makes for a happy New Year!
Even though you hear back early, you're not obligated to respond to an offer of acceptance any earlier than the national response date, which is May 1. So feel free to hang onto that acceptance letter as you wait to hear back from the rest of the colleges you applied to. You can then compare offers and financial aid packages once you've received all your admissions decisions.
Just like with regular decision, your application may be accepted or denied. But there's also a third option: getting deferred. This means that your application will be pushed into the regular decision pool to be reviewed again in February or March.
If you're deferred and remain very interested in the school, you could send along mid-year grades or test scores if you think they'll help your application. You could also call the admissions office to find out whether there's anything you can send to strengthen your candidacy.
For the most part, you can apply to as many early action colleges as you want; however, a few schools have restrictive or single-choice early action, which means that you can't apply early action anywhere else. (Note that you can still apply regular decision elsewhere.) Schools with restrictive early action policies include Harvard, Stanford, and Yale.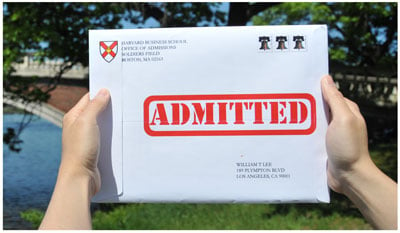 Want to build the best possible college application?
We can help. PrepScholar Admissions is the world's best admissions consulting service. We combine world-class admissions counselors with our data-driven, proprietary admissions strategies. We've overseen thousands of students get into their top choice schools, from state colleges to the Ivy League.
We know what kinds of students colleges want to admit. We want to get you admitted to your dream schools.
Learn more about PrepScholar Admissions to maximize your chance of getting in.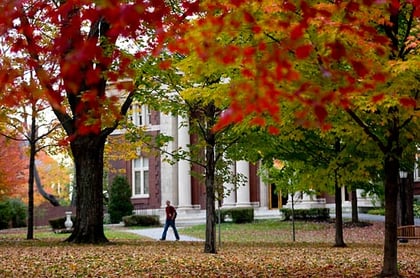 Can't wait to find out which campus you'll be admiring fall foliage on? Applying early action might be for you!
Complete List of Early Action Schools by State
Below is the complete list of schools with early action, organized alphabetically by state. Some popular schools include Caltech, MIT, Georgetown, UNC, the University of Chicago, the University of Michigan, Notre Dame, UVA, and Villanova.
Search for your school of interest by state, or use the ctrl + F function on your keyboard to type in the first few letters of the school and be brought right to it.
Note: There are currently no schools in Alaska, Arizona, Hawaii, Kansas, Missouri, Montana, Nebraska, North Dakota, South Dakota, or Wyoming with Early Action admissions. We'll be sure to update this article if this changes.
Alabama
Auburn University
Birmingham-Southern College
Arkansas
Hendrix College
University of Arkansas
California
Azusa Pacific University
Biola University
California Baptist University
California Institute of Technology (Caltech)
California Lutheran University
Chapman University
Concordia University Irvine
Loyola Marymount University
The Master's University
Menlo College
Mount Saint Mary's University
Point Loma Nazarene University
Saint Mary's College of California
Santa Clara University
Simpson University
Soka University of America
Stanford University
University of the Pacific
University of Redlands
University of San Francisco
University of Southern California
Vanguard University of Southern California
Westmont College
Whittier College
Colorado
Colorado College
Colorado State University
University of Colorado Boulder
University of Denver
Connecticut
Fairfield University
Sacred Heart University
United States Coast Guard Academy
University of New Haven
Yale University
Delaware
Delaware College of Art and Design
University of Delaware
District of Columbia
Catholic University of America
Georgetown University
Howard University
Florida
Eckerd College
Lynn University
University of Miami
University of Tampa
Georgia
Agnes Scott College
Emmanuel College
Georgia College and State University
Georgia Institute of Technology (Georgia Tech)
Georgia State University
Mercer University
Morehouse College
Oglethorpe University
Spelman College
University of Georgia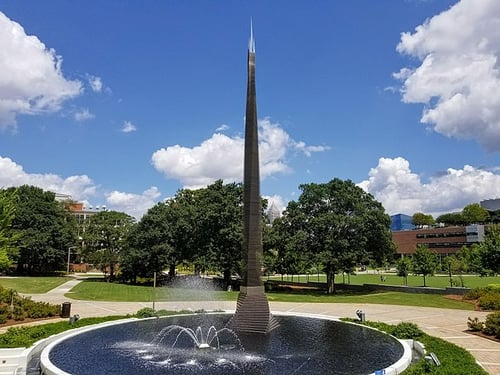 Georgia Tech (Davidhermanns/Wikimedia Commons)
Idaho
College of Idaho
Northwest Nazarene University
Illinois
Augustana College
DePaul University
Illinois College
Illinois Wesleyan University
Knox College
Lake Forest College
School of the Art Institute of Chicago
University of Chicago
University of Illinois at Chicago
University of Illinois at Urbana-Champaign
Wheaton College
Indiana
Butler University
DePauw University
Earlham College
Grace College
Hanover College
Purdue University
Rose-Hulman Institute of Technology
University of Evansville
University of Notre Dame
Wabash College
Iowa
Coe College
Cornell College
University of Iowa
Wartburg College
Kentucky
Bellarmine University
Centre College
Transylvania University
University of Kentucky
Louisiana
Centenary College of Louisiana
Tulane University
Maine
Maine Maritime Academy

Saint Joseph's College of Maine

Thomas College
Unity College
University of Maine
University of Maine at Farmington
University of Maine at Machias
University of New England
Maryland
Goucher College
Loyola University Maryland
McDaniel College
Mount St. Mary's University
Salisbury University
St. John's College
University of Maryland
University of Maryland, Baltimore County
Washington College
Massachusetts
Assumption College
Babson College
Bay Path University
Becker College
Berklee College of Music
Bridgewater State University
Clark University
Curry College
Dean College
Emerson College
Emmanuel College
Framingham State University
Gordon College
Hampshire College
Harvard University
Hellenic College
Lasell College
Lesley University
Massachusetts College of Art and Design
Massachusetts College of Liberal Arts
Massachusetts College of Pharmacy and Health Sciences
Massachusetts Institute of Technology (MIT)
Massachusetts Maritime Academy
Merrimack College
Montserrat College of Art
Northeastern University
Regis College
Salem State University
Simmons College
Stonehill College
Suffolk University
University of Massachusetts Amherst
University of Massachusetts Boston
University of Massachusetts Dartmouth
University of Massachusetts Lowell
Wheaton College
Worcester Polytechnic Institute
Worcester State University
Michigan
Central Michigan University
College for Creative Studies
Kalamazoo College
Michigan State University
University of Michigan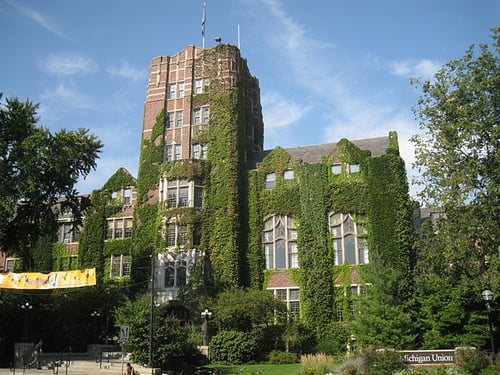 University of Michigan in Ann Arbor
Minnesota
College of Saint Benedict
Gustavus Adolphus College
Hamline University
Minneapolis College of Art and Design
Saint John's University
University of Minnesota—Twin Cities
Mississippi
Nevada
University of Nevada--Reno
New Hampshire
Saint Anselm College
Southern New Hampshire University
University of New Hampshire
New Jersey
Bloomfield College
Caldwell University
Felician College
Georgian Court University
Kean University
Monmouth University
Princeton University
Rider University
Rutgers—New Brunswick
Saint Peter's University
Seton Hall University
William Paterson University
New Mexico
New York
Adelphi University
Bard College
College of Mount Saint Vincent
College of Saint Rose
Columbia University, School of General Studies
Concordia College New York
Fordham University
Hofstra University
Iona College
Ithaca College
Le Moyne College
LIM College
LIU Brooklyn
LIU Post
Manhattanville College
Marist College
Molloy College
New York Institute of Technology
Niagara University
Pace University
Parsons School of Design (The New School)
Pratt Institute

Rensselaer Polytechnic Institute

The Sage Colleges
Siena College
SUNY Albany (University at Albany)
SUNY Binghamton (Binghamton University)
SUNY Buffalo (University at Buffalo)
SUNY Cortland
SUNY New Paltz
SUNY Oneonta
SUNY Polytechnic Institute
SUNY Purchase (Purchase College)
Utica College
Wells College
North Carolina
Elon University
High Point University
Lees-McRae College
Lenoir-Rhyne University
North Carolina State University
Queens University of Charlotte
University of North Carolina at Chapel Hill
University of North Carolina at Charlotte
University of North Carolina at Wilmington
Warren Wilson College
Western Carolina University
Ohio
Case Western Reserve University
Cleveland Institute of Art
College of Wooster
John Carroll University
Miami University
Ohio State University
Ohio Wesleyan University
University of Akron
University of Cincinnati
University of Dayton
Wittenberg University
Oklahoma
University of Oklahoma
University of Tulsa
Oregon
Eastern Oregon University
George Fox University
Lewis & Clark College
Linfield College
Oregon State University
Reed College
University of Oregon
Willamette University
Pennsylvania
Duquesne University
La Salle University
Lycoming College
Penn State (all undergraduate campuses)
Saint Joseph's University
Susquehanna University
Temple University
University of Scranton
Ursinus College
Villanova University
Washington & Jefferson College
Westminster College
Rhode Island
Bryant University
Providence College
Roger Williams University
Salve Regina University
University of Rhode Island
South Carolina
College of Charleston
Furman University
Presbyterian College
University of South Carolina
Wofford College
Tennessee
Rhodes College
Sewanee: University of the South
University of Tennessee--Knoxville
Texas
Abilene Christian University
Austin College
Baylor University
Southern Methodist University
Southwestern University
Tarleton State University
Texas Christian University
Texas Lutheran University
Trinity University
University of Dallas
University of St. Thomas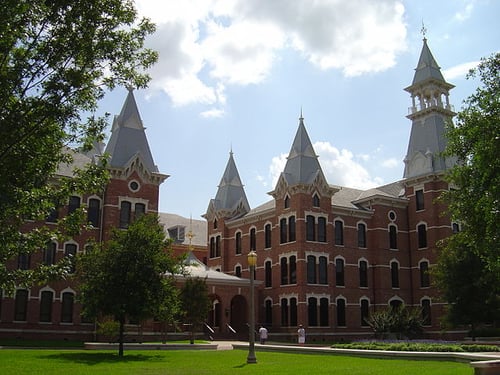 Baylor University in Waco, Texas
Utah
Vermont
Bennington College
Marlboro College
Saint Michael's College
Sterling College
University of Vermont
Virginia
Christendom College
Christopher Newport University
George Mason University
Hampden-Sydney College
Hampton University
Hollins University
James Madison University
Longwood University
Old Dominion University
Patrick Henry College
Radford University
Randolph College
Randolph-Macon College
Sweet Briar College
University of Mary Washington
University of Richmond
University of Virginia
University of Virginia's College at Wise
Washington
Cornish College of the Arts
Northwest University
Seattle Pacific University
Seattle University
Whitworth University
West Virginia
Wisconsin
Beloit College
Carthage College
Lawrence University
University of Wisconsin—Madison
As you can see, there are a lot of early action schools. But does it give you an advantage to apply early to a school? The short answer is yes. Applying early can communicate your enthusiasm for the school and highlight your commitment to going there.
Moreover, schools tend to accept more early action applicants than they do regular decision applicants so they can get a higher yield. Yield refers to the percentage of students who accept their offers of admission.
Since early action applicants are serious about attending that school, they're more likely to accept an offer of admission. In terms of yield, the more students who accept their offers of admission, the higher a school's yield will be. And the higher a school's yield is, the easier it will be to predict enrollment numbers and avoid having to make a waitlist.
At the same time, applying early doesn't necessarily make poor grades or low SAT/ACT scores look better, especially since early action students tend to be some of the strongest applicants.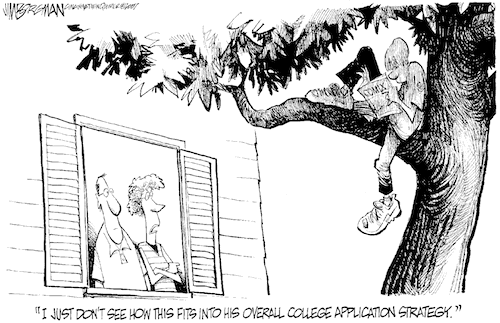 Timeline for Applying Early Action to College
If you choose to apply early action, then you have to immerse yourself in college planning a few months earlier than you would for regular decision deadlines (though either way, you'll benefit from preparing early!).
The parts that require especially early planning are the SAT/ACT, your recommendation letters, and your personal essay. In the fall, you'll also want to submit your transcript request form to your guidance office and take your time filling out the Common Application or school's individual application.
Here's a brief timeline showing you how to apply early action.
Step 1: Take the SAT/ACT
For the SAT/ACT, it's a good idea to leave yourself plenty of SAT/ACT test dates. Students almost always improve when they retake the SAT/ACT, especially if they do focused, targeted test prep in-between test dates. If you apply early action, your last opportunity to take the ACT is September, while your last chance to take the SAT is October (both during your senior year).
Since this is right up to your early action deadline, you probably won't be able to view your scores before deciding whether or not to send them. With all the other busy things going on in the fall of your senior year, there's no doubt it's better to take the SAT/ACT earlier than this. We suggest taking the SAT/ACT first in the fall of your junior year, again in the spring of your junior year, and a third time (if needed) in the summer or fall after your junior year.
Think about how much time you can devote to test prep and how many times you'd like to take the tests to achieve your SAT/ACT target scores. As you can see, planning out your SAT/ACT could start more than a year before your actual early action deadline!
Step 2: Ask for Letters of Recommendation
In terms of recommendation letters, give your teachers and/or counselor at least one month to write your letter. This means you should ask for your recs before October 1 your senior year.
It can be a good idea, too, to ask at the end of your junior year, since these teachers will remember you most clearly at this point. They'll likely appreciate how on top of college applications you are!
Step 3: Plan and Begin Writing Your College Essay
Just like with letters of rec, you want to spend some time planning and writing your personal essay and any other supplemental essays. I recommend working on it over the summer. Even reading essay prompts can help you begin brainstorming potential topics.
You can then spend a few months drafting, getting feedback, and revising your essay until it's ready for submission.
Step 4: Finish Your Application
Finally, in September and October, you can work on the rest of your application, proofreading all the information in it and writing about your extracurricular activities in a compelling manner.
By starting the application process in the spring of your junior year (earlier including the SAT/ACT), you should be ready with a thoughtful and well-executed application by November for sure!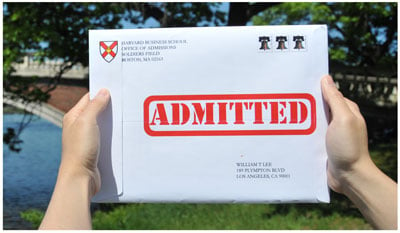 Want to build the best possible college application?
We can help. PrepScholar Admissions is the world's best admissions consulting service. We combine world-class admissions counselors with our data-driven, proprietary admissions strategies. We've overseen thousands of students get into their top choice schools, from state colleges to the Ivy League.
We know what kinds of students colleges want to admit. We want to get you admitted to your dream schools.
Learn more about PrepScholar Admissions to maximize your chance of getting in.
What's Next?
Do you have your sights set on the Ivy League? Learn what it takes to get into Harvard and other highly selective schools from this Harvard alum.
Now that you know which schools offer early action, check out this guide on all the early action deadlines! It goes over the most popular early action schools and offers a comprehensive list of all the colleges with early action deadlines.
Are you also interested in early decision? This guide covers all early decision schools and their deadlines.
Want to improve your SAT score by 160 points or your ACT score by 4 points? We've written a guide for each test about the top 5 strategies you must be using to have a shot at improving your score. Download it for free now:
Have friends who also need help with test prep?
Share this article!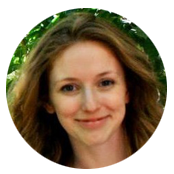 About the Author
Rebecca graduated with her Master's in Adolescent Counseling from the Harvard Graduate School of Education. She has years of teaching and college counseling experience and is passionate about helping students achieve their goals and improve their well-being. She graduated magna cum laude from Tufts University and scored in the 99th percentile on the SAT.
Get Free Guides
to Boost Your SAT/ACT