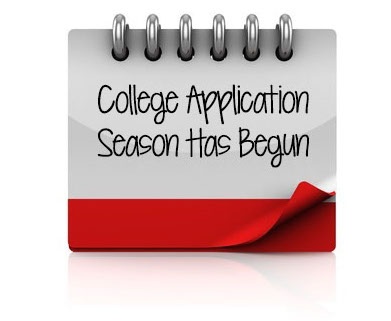 If you're in the midst of college application season, then you know it's time to take action. For some of you, that might be early action, which pushes your deadlines up a couple months.
This guide has the complete list of colleges that offer early action, along with advice on the best way to prepare for an early deadline. Before getting to the list, let's go over the ins and outs of the early action admission plan.
What You Need to Know About Early Action
Many schools offer the option of early action. This plan means that you'll both apply earlier than the regular deadline and find out earlier whether or not you got accepted. The most common deadlines for early action are November 1 and November 15. These deadlines are not flexible; you must get all your materials, including recommendation letters and test scores, to the school by the stated deadline.
Since you apply early, you'll also be notified of the admissions decision early. The most common notification is in mid-December, so you should find out whether you were accepted, denied, or deferred before you go on holiday break.
The possibility of having your application deferred is another unique feature of applying early action. If the early applicant pool is particularly competitive, then the admissions committee might push your application into the regular decision pool and review it again in January or February. If you get deferred and are very interested in the school, then you could call its admissions office and ask if there's anything else you can send to strengthen your application before its next review.
Unlike early decision, early action is not binding. You should have until the national response deadline of May 1 to tell your school whether you'll be attending or not. That means you can still compare admissions and financial aid offers from other colleges, even if you applied to them regular decision, before accepting an offer and sending your deposit.
There is one circumstance where early action has a restriction, though. Some schools, namely Harvard, Princeton, Yale, and Stanford, offer only a restrictive or single-choice early action plan.
Restrictive early action plans don't obligate you to accept an offer of admission, but they do mean you can't apply to any other schools early action. For most other colleges, you can apply early to as many schools as you want. But if you're applying to Harvard early action, then you can't apply early anywhere else early action. You'll have to wait until regular decision deadlines for your other schools.
Given that early action deadlines are typically in November, what should your application timeline look like?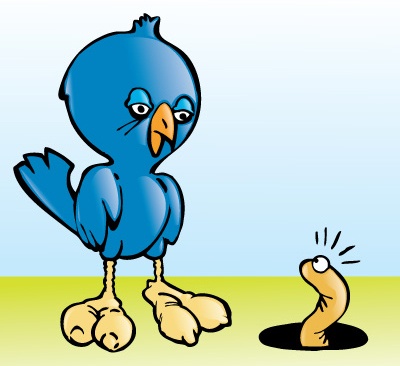 Your Timeline for Applying Early Action
There's no point applying early action if you don't have a strong application to send. If you want to apply early, then you should be prepared with all your application materials before the November deadline.
There are a bunch of moving parts when it comes to applying to college, so you should start months or even a year in advance planning out each one. Read on for suggestions about how to plan out your SAT or ACT dates, recommendation letters, official transcript, and essays.
Plan Your SAT or ACT Test Dates
Students almost always improve when they retake the SAT or ACT and study in between each administration. If you're applying early action, then the October test date for the SAT is probably the very last opportunity you'd have to take it.
Your SAT scores are released three weeks after you take the test. Fall test dates could be risky in case of delays, and you wouldn't really have time to see these scores before deciding whether or not to send them. Ideally, you'd be finished testing before this October test date if you're applying early action.
Your last opportunity to take the ACT would likely be the September test date, assuming your scores are available in time. Again, if you want to apply early action, you'd feel less pressure if you're already all set with your test scores by the fall of senior year.
You might take the SAT or ACT for the first time in the spring of sophomore year, then again in the fall of junior year, and finally in the spring of or summer after junior year. Pushing this forward, you could take it first in the fall of junior year and then again in the spring or summer.
If you still see room for improvement, you'd have that last opportunity to test in the fall of senior year. Make sure your list of score recipients is up to date in your College Board or ACT account, since your official score reports need to arrive by the deadline.
Ask Early for Your Letters of Recommendation and Transcript
Another important consideration is your letters of recommendation. You want to ask at least a month before you deadlines, so ask by October 1 if your early action deadline is November 1.
It can also be a good idea to ask your junior year teachers at the end of junior year. Your academic work will be fresh in their mind, and they'll have the summer to work on your rec letter.
Since your guidance office handles sending out your official transcript, you should make this request a month in advance of deadlines, as well.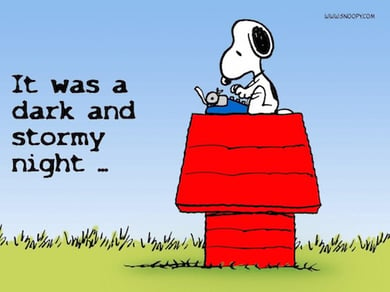 Work On Your Essays Over the Summer
You also should start thinking about and drafting your personal essay, and any other supplemental essays, over the summer before senior year. You don't want to write your personal essay in a day. It's a very important part of your application that you should spend weeks to months on.
You should start by reading the essay prompts and letting ideas simmer in the back of your mind. You might find the perfect topic pops into your head when you're out for a jog or getting ready for school in the morning. Then you should give yourself time to go through several drafts and revisions, as well as get feedback from teachers and maybe friends and parents.
Writing your personal essay is a process that takes time; you're trying to present a meaningful and insightful story about your identity in only 650 words! Give yourself time to think about, prepare, and revise a strong and memorable personal essay. You'll be glad you did once you get into your busy schedule of classes and activities senior year.
Since gathering and completing all these things takes a few months, you want to make sure to keep track of everything in an organized way.
Keep Track of Your Schedule
To recap, here's a possible timeline for the process of applying early action:


Leave yourself enough available test dates to take the SAT and ACT. You may take it in the spring of sophomore year, fall of junior year, and spring of junior year. Your last test date will be in the fall of senior year.
Ask your teachers and counselor for recommendations by October 1 or at the end of junior year.
Request your transcript and any other documents you need your school to send by October 1, as well.
Work on your personal essay (and any other essays) over the summer, leaving yourself a few weeks or months to brainstorm, draft, get feedback, and revise.
Work on your application throughout the fall of senior year, proofread several times, and make sure it's ready to go by the stated deadlines.


As you can see, this whole process starts at least four months before the early action deadline, and much earlier including your SAT or ACT testing dates and preparation.
Early action can be a great option, because it shows admissions committees that you're enthusiastic about the school and on top of things. Plus, you can find out months earlier than normal whether you got into your college(s). As long as you plan and prepare in time, then you should have a strong and impressive application to send off to your early action colleges.
Now, let's take a look at some popular schools that offer early action and what their deadlines are. After that, you'll find the complete list of early action schools and deadlines.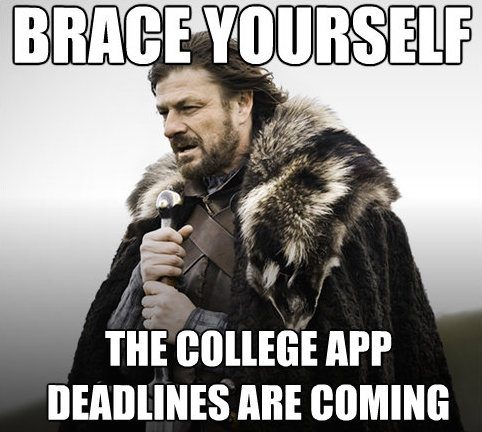 Early Action Deadlines of Popular Schools
As you can see, most of these schools have an early action deadline of November 1, with the exception of UNC Chapel Hill. In the full list below, you'll find some more variation in terms of early action deadlines.
| | |
| --- | --- |
| School | EA Deadline |
| Boston College | November 1 |
| CalTech | November 1 |
| Georgetown | November 1 |
| Harvard* | November 1 |
| MIT | November 1 |
| Princeton* | November 1 |
| Stanford* | November 1 |
| UNC Chapel Hill | October 15 |
| University of Illinois at Chicago | November 1 |
| University of Chicago | November 1 |
| University of Michigan | November 1 |
| University of Notre Dame | November 1 |
| University of Virginia | November 1 |
| Villanova | November 1 |
| Yale* | November 1 |
* indicates Restrictive Early Action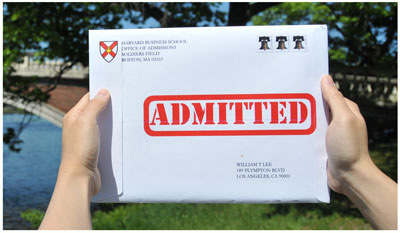 Want to build the best possible college application?
We can help. PrepScholar Admissions is the world's best admissions consulting service. We combine world-class admissions counselors with our data-driven, proprietary admissions strategies. We've overseen thousands of students get into their top choice schools, from state colleges to the Ivy League.
We know what kinds of students colleges want to admit. We want to get you admitted to your dream schools.
Learn more about PrepScholar Admissions to maximize your chance of getting in.
Beyond these popular schools, there are hundreds of other early action colleges - we'll go over them next.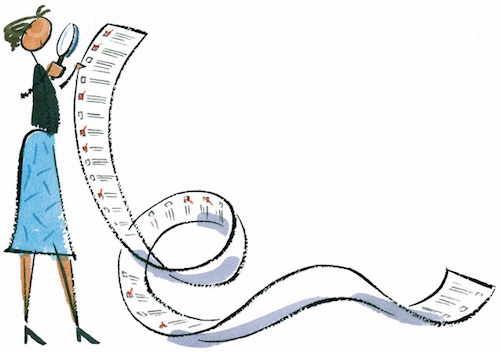 Complete List of Colleges and Early Action Deadlines
This long list of early action schools is in alphabetical order. If you're looking for a particular school and don't feel like scrolling, you might hit "Ctrl + f," type in the first few letters, and be brought right to it.
Most schools with early action allow you to apply to as many colleges as you want. Just double check to make sure you know whether your school's early action is restrictive or single choice.
If you apply early action, then you could rest easy come December with the knowledge of where you'll be attending college next fall. Just don't fall prey to senioritis - you'll still be sending senior year grades along to your colleges!
What's Next?
While you'll spend a lot of time on your essays and prepping for tests, you also want to put effort into filling out your application forms. This guide goes into detail about how to write about your extracurricular activities on your applications.
Are you wondering about the differences between early action and early decision? Did you know that early decision isn't necessarily "early"? Learn more about early decision and how it differs from early action here.
Maybe you're tired of reading articles and just want to learn about how to apply to college from a snazzy infographic. Read your mind, right? Check out this awesome infographic on How to Get Into Your Top-Choice College.
Want to improve your SAT score by 160 points or your ACT score by 4 points? We've written a guide for each test about the top 5 strategies you must be using to have a shot at improving your score. Download it for free now:
Have friends who also need help with test prep?
Share this article!
About the Author
Rebecca graduated with her Master's in Adolescent Counseling from the Harvard Graduate School of Education. She has years of teaching and college counseling experience and is passionate about helping students achieve their goals and improve their well-being. She graduated magna cum laude from Tufts University and scored in the 99th percentile on the SAT.
Get Free Guides
to Boost Your SAT/ACT