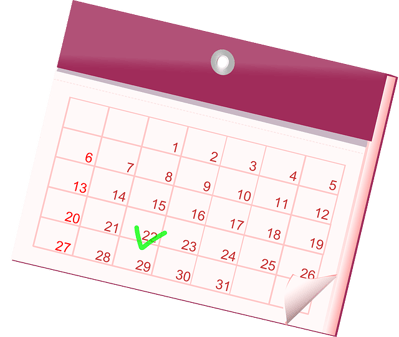 Applying to college is a confusing and stressful process, but waiting to hear back from the colleges you applied to can be just as anxiety-inducing. When do college acceptance letters arrive?
In this guide, we explain when to expect to receive your college decision notifications. We also give you a chart of estimated college acceptance dates for 2023 and offer helpful tips on what to do as you wait for your college acceptance letters.
When Do College Acceptance Letters Arrive, Generally?
First off, when do college acceptance letters arrive, broadly speaking?
While the answer to this question really depends on what colleges you're applying to, in general most decisions come out in the springtime, that is, in either March or early April.
The latest you might hear back from a college will be the first week of April. This is because most schools require decisions from applicants on where they want to attend by May 1.
Some colleges work together to release their decisions at the same time. The Ivy League, which is composed of eight highly prestigious colleges, releases its decisions on "Ivy Day," a specific day at the end of March (note that the exact date changes each year).
But what if you applied to a college early action or early decision? In these cases, since applications are due earlier (usually in November), you can expect an earlier decision notification as well—usually around December.
Some schools offer secondary early decision plans called Early Decision II for which applications are due a little bit later, usually in January. For these plans, decisions should come out around February.
Here is a chart showing the general trends of when college acceptance letters come out:
| | |
| --- | --- |
| Application Deadline | Estimated Decision Notification Date |
| November (Early Action/Early Decision I) | Mid- or late December |
| January (Early Decision II) | February |
| December, January, or February (Regular Decision) | March or early April |
These days, most college acceptance letters will arrive as either an email or application status update on a college's own application portal. Afterward, you'll usually receive a hard copy of your acceptance letter in the mail and further updates via email or mail.
An Aside: What If You're Waitlisted?
Sometimes, instead of getting a college acceptance letter or rejection, you'll get a letter stating that you've been waitlisted. This means that the college is still considering you for admission depending on how many admitted applicants choose to enroll.
As a result, you'll need to decide (typically by May 1) whether you want to stay on the waitlist to see if you get off it, or take yourself off the waitlist, thereby eliminating your chances of getting in.
If you decide to stay on the waitlist, you won't get a college decision notification until possibly as late as August, right before the school year starts. When you hear back ultimately depends on the school and how quickly it's able to fill up its new freshman class.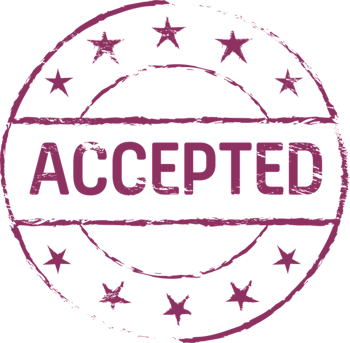 College Acceptance Dates 2023
We have a general understanding of when college acceptance letters arrive. But when do college decisions come out in 2022-2023? And how do these decision dates differ depending on the college?
To answer these two questions, we put together an extensive list of popular schools and their reported or estimated college acceptance dates for the 2022-2023 application cycle. These include both admissions decisions dates for students who applied Early Action or Early Decision, as well as those who applied Regular Decision.
All schools are listed alphabetically.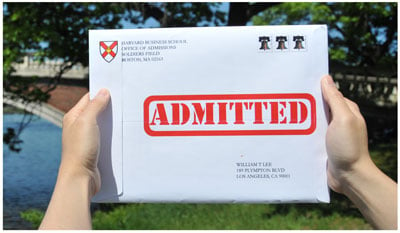 Want to build the best possible college application?
We can help. PrepScholar Admissions is the world's best admissions consulting service. We combine world-class admissions counselors with our data-driven, proprietary admissions strategies. We've overseen thousands of students get into their top choice schools, from state colleges to the Ivy League.
We know what kinds of students colleges want to admit. We want to get you admitted to your dream schools.
Learn more about PrepScholar Admissions to maximize your chance of getting in.
Waiting for College Acceptance Letters? 3 Tips for What to Do
We've given you the general dates you can expect to receive your college admission decision. But what should you do in the meantime, after you've submitted all your applications and are waiting for decision notifications from colleges?
Here are three essential tips to keep in mind during this time.
#1: Focus on School
One of the most important steps you can take is to focus on school and keep up your grades.
Try your best not to let senioritis hit you, especially considering that most colleges will want to see your final transcripts before you get to campus—even after they've admitted you.
If you have any big dips in your grades senior year, a college could rescind your acceptance and reject you instead. Do not take any chances at this time! Continue to work hard, study for all the tests you have, and finish your homework on time. Keep making school a priority.
Finally, continuing to do well in school is especially important if you plan to take any AP tests at the end of senior year. You want to keep up your studying so that you can earn a passing score on the tests you're taking, hopefully earning you some college credit.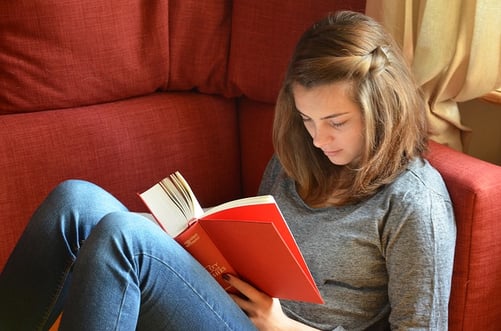 Resist senioritis—keep up with your studies.
#2: Apply for Financial Aid and Scholarships
If you know you'll need some help with money in order to attend college, these months of waiting for decisions to come out are an ideal time to shift your focus from college applications to FAFSA and scholarships.
Applying for FAFSA makes you eligible to receive federal-, state-, and/or college-sponsored financial aid, including loans, grants, and work-study.
If you're interested in winning free scholarship money, I'd advise you to do some research on any college scholarships you might be eligible for. These scholarships can be based on merit, such as your GPA and SAT/ACT scores, or financial need (or both).
For more tips on how to find and apply for scholarships, check out our financial aid blog posts as well as our most popular scholarship and aid guides:
#3: Keep Tabs on Your Email and Application Status
As you wait for college decisions to come out, it's important that you routinely check your email (whichever email you put down for your college applications) and application status on the school's website.
Some schools will only announce their decisions online through their application portals, some will email their decisions directly, and others will mail their decisions before sending out emails (this is becoming less common, though).
Even if you're not expecting to get a college decision anytime soon, try to keep tabs on your inbox and application status. This will help ensure you're not missing any application materials and that the college isn't trying to contact you about any last-minute problems with your application.
Conclusion: When Do College Acceptance Letters Arrive?
There are many answers to the question, "When do college decisions come out?" In general, most college decisions are released online by email or through an application portal in March or early April.
If you applied early action or early decision, you can expect to hear back about your application status in December (or around February if you applied Early Decision II).
The latest you'll get a college acceptance letter is the first week of April, since most colleges require admitted applicants to submit their decisions about where they want to attend by May 1.
If you get waitlisted at a college and choose to stay on the list, you won't receive an official decision until possibly as late as August.
Once you've submitted your applications and are waiting to hear back from colleges, be sure to take these three steps:
Focus on school and continue to keep up your grades
Apply for financial aid and scholarships, including FAFSA
Keep tabs on your email and application status by routinely checking your inbox and the school's application status page
As a final tip, stay positive—you never know where you're gonna get in!
What's Next?
What do college acceptance letters look like? Learn what a typical college acceptance letter says and how it looks with our in-depth guide.
Got rejected from your top-choice school? Or scared of getting a rejection letter? Read our guide to get tips on how you can get through a college rejection and what you can do to improve your chances of getting in.
The key to getting a college acceptance letter is having a great application. And the best way to ensure you have an impressive application is to know what looks good on it.
Want to improve your SAT score by 160 points or your ACT score by 4 points? We've written a guide for each test about the top 5 strategies you must be using to have a shot at improving your score. Download it for free now:
Have friends who also need help with test prep?
Share this article!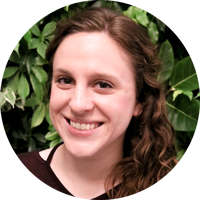 About the Author
Hannah received her MA in Japanese Studies from the University of Michigan and holds a bachelor's degree from the University of Southern California. From 2013 to 2015, she taught English in Japan via the JET Program. She is passionate about education, writing, and travel.
Get Free Guides
to Boost Your SAT/ACT