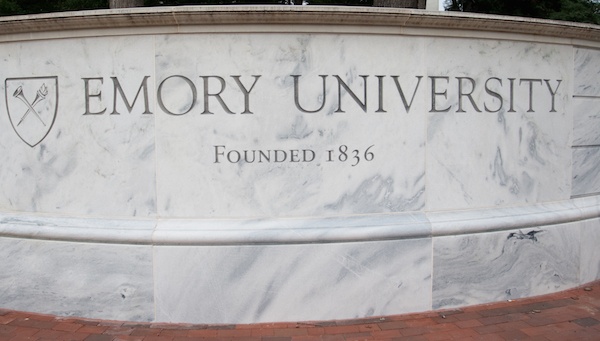 In this guide, I'll be discussing the Emory Pre-College Program, a summer program for high school students located at Emory University. The program allows students to take college-level classes (either for credit or non-credit) while living on campus at Emory or commuting. There are several subprograms under the Emory Pre-College Program (EPCP) umbrella, and while you can read all about it on the program website, some information can be difficult to track down.
For this reason, I've gathered all the necessary program information (details about the program, application information, cost, and more) and put it into this easy-to-read guide. I've created a Table of Contents so you can find each section if you're only interested in a specific topic; however, I recommend reading the entire guide. Please note that this information is up to date for the Summer 2016 program, but program details may change for following years.
What Is the Emory Pre-College Program? What Do You Do in the Program?
Why Should You Attend?
How To Apply and Application Requirements
How Much Does It Cost?
Tips on How to Get In
Featured Image: Christopher Octa/Flickr
What Is the Emory Pre-College Program? What Do You Do in the Program?
The Emory Pre-College Program is a program for high school juniors and seniors that offers a preview of college life. Each year around 300 participants take classes and live on Emory's campus in the dorms (you can also choose to commute) throughout the summer.
There are three course options for program participants. You can choose to take two-week non-credit courses, six-week credit courses (only offered to commuters), or a three-week institute.
What Are the Similarities and Differences Between These Program Options?
For students in all three programs, you are only allowed to take one class per two, three, or six-week term. However, if you have the time and money, you can enroll in an additional term and take an additional course/institute at that time.
For the two-week non-credit courses and three-week institutes, students have the option to commute or live on campus. Students have class 9-11:30 am Monday-Friday. After class, students have lunch then have free time or optional activities (such as volunteer opportunities or Atlanta area excursions) from 1-4 pm. In the late afternoon (4-5:30), students participate in college prep courses (known as College 101) that teach students about topics such as the college application process, financial aid, and picking a college major.
After College 101, there is dinner, followed by free time or optional activities such as movie screenings or group outings to a Braves game. Curfew is at 11 pm on weekdays and midnight on weekends. On Saturdays, students in the two-week non-credit course program participate in a full day of pre-planned activities in the Atlanta area. On Sundays, students have free time with optional activities available.
For the six-week credit courses, all students must commute, but they're invited to participate in all the optional social activities mentioned above (Atlanta outings, screenings, etc.). Students' schedules vary by the class they choose to take. Students will be enrolled alongside Emory undergraduates and are subject to the same academic requirements as Emory undergraduates.
The six-week credit course will count towards your future college academic record, which includes your college GPA and college transcript. Your Emory transcript will need to be submitted when you apply to college.
Who's Eligible for the Program?
The basic application requirements for all applicants are:
Be rising high school juniors or seniors who will be at least 15 years old by the program orientation date. (If you've already graduated from high school, you're ineligible.)
If you're applying to participate in a lab science course, you must be at least 16 years old by the program orientation date.
Have a minimum of a 3.0 GPA.
If you're an international student, you're only eligible for the non-credit courses or institutes, and you also must meet the following qualifications:
If English isn't your first language, you must submit a TOEFL score and score close to 100 on the internet-based test. Other recognized English language qualification test scores, such as the Cambridge exams, may also be submitted.
Have a valid passport.
Have health insurance.
What Are the Program Dates for Summer 2016?
The programs dates for Summer 2016 vary by subprogram (two-week non-credit courses, six-week credit courses (only offered to commuters), or a three-week institute). Some subprograms such as the two-week non-credit courses and six-week credit courses are offered multiple times during Summer 2016. However, the different sessions have different course offerings, so look into the courses offered during each session before choosing your session date. (NOTE: the course offerings for 2016 haven't been posted yet.)
Session A (two-week non-credit course): June 20 - July 1, 2016
Session B (two-week non-credit course): July 5 - July 15, 2016
Session C (two-week non-credit course): July 18 - July 29, 2016
Three-week non-credit institutes: July 5 - July 22, 2016
Session 1 (six-week credit course): May 16 - June 24, 2016
Session 2 (six-week credit course): June 27 - August 5, 2016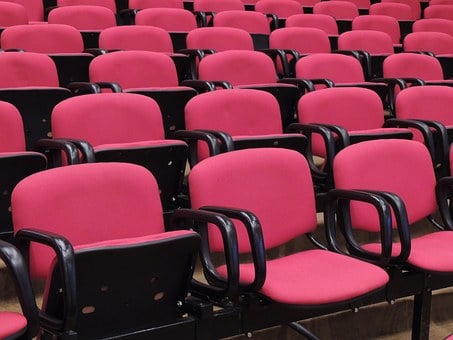 Why Should You Attend the Emory Pre-College Program?
I've broken down the pros and cons of Emory's pre-college program below.
Pros of the EPCP
Test out Emory to see if it's the right college for you.

Take college courses: figure out what you might be interested in majoring in (you'd be surprised, you could find out you hate Art and want to study Biology or vice versa). Also, if you attend the 6-week program, you can get college credit.

If residential, experiment with living away from your parents for the first time and gain some independence.

Receive help with the college application process from Emory experts.

Have a prestigious program on your resume for your college applications.

If you have a positive experience with your Emory professor, you can get a letter of recommendation for your college application.

These pros are useful no matter where you end up going to college, so the Pre-College program can be beneficial even if you aren't interested in or certain you want to attend Emory.
Cons of the EPCP
Expensive, although there is some financial aid available (I discuss the cost and financial aid below).

While many program participants do go on to attend Emory, there is no guarantee of admissions and no guarantee that participating will better your chances of admission.
I'd highly recommend doing the Emory Pre-College Program if you can afford it and it works with your summer schedule. I participated in a similar program at UCLA, and the program allowed me to figure out whether I was interested in attending UCLA (which I found out I wasn't) and what kind of coursework I wanted to pursue.
How to Apply and Application Requirements
You apply directly to your program of choice, either the two-week non-credit courses, six-week credit courses, or three-week institute. If you're interested in more than one program, you can apply to multiple programs but will need to submit a separate application for each.
Applications are accepted on a rolling basis beginning in January, but students hoping to receive financial aid (which I'll discuss more in-depth below) should apply before the preferred financial aid deadline: April 1. The application deadline varies by program. The Pre-College program suggests you apply early as housing is limited for the program. This suggestion seems to indicate the earlier you apply, the more likely you'll be accepted.
Program administrators will review your application and notify you via email of acceptance into the program. I spoke to someone at Emory's Pre-College office who said they look to accept students into the Pre-College program who would be qualified to attend Emory University. Not everyone who applies will be accepted. I'll give tips on how to get accepted below.
The application requirements for all applicants (US & International for all programs) are:
$70 non-refundable application fee (paid by credit card when you apply online).
Completed online application questionnaire (asks for demographic, parent/guardian, and educational information).
Submission of an official high school transcript (which must include your grades from 9th grade through the fall of your current school year). If you've attended more than one high school, you will need to submit transcripts from both schools.
An SAT or ACT score report sent to Emory, if available. If you haven't yet taken the ACT or SAT, you can submit your PSAT score or PLAN report.
One recommendation from a teacher or counselor (through the online portal). You'll need to submit the teacher/counselor's name, email, and phone number for them to complete the recommendation.
Additional international applicant requirements:
Submission of an official secondary school transcript with certified English translations.
In your recommendation, your teacher or counselor must state your English language proficiency level.
Submission of a writing sample.
TOEFL score report from ETS (Educational Testing Service).
A Skype interview may also be required.

How Much Does the Emory Pre-College Program Cost?
The exact cost of EPCP varies by program and whether you've decided to live on campus or commute. NOTE: Commuter costs cover the cost of all programs and off-campus events. Residential fees additionally cover room, board, and three daily meals.
I've provided the breakdowns below:
Two-Week Non-credit Course

Commuter $2,694

Residential $3,851

Institute (noncredit, three weeks)

Commuter: $3,941

Residential: $5,851

Six-Week Credit Course (Commuter only)

Three Credit Course $4,389
Four Credit Course $5,817
On top of these fees, there is a $70, non-refundable, application fee. There is also a required $350 deposit that is non-refundable and must be paid upon acceptance into the program to secure enrollment.
Is There Financial Aid? How Do You Apply?
Yes, there is financial aid available, but it is only available to US Citizens or Permanent Residents and will not cover the full cost of the program. Awards range from $500 to $1000, depending on financial need and academic merit.
How do you apply for financial aid? You must first complete your Emory Pre-College application and submit the $70 application fee (there is no application fee waiver available). In addition, to be considered for financial aid, you need to submit the following before April 1st, 2016:
The two-page Pre-College Program Financial Aid Application (NOTE: the link is to the summer 2015 financial aid application; the summer 2016 financial aid application will not be available until January 2016)
Your parents' 2015 tax returns
Submit these materials either with the rest of your application or mail or fax them separately to the Emory Pre-College Program.
Fax: 404-727-6724
Address: Emory University Pre-College Program
Candler Library, Suite 200
Mailstop: 1580-002-2AA
550 Asbury Circle
Atlanta, GA 30322
Who Qualifies for Financial Aid?
According to the Pre-College Program website, "Awards will be primarily based on demonstrated financial need and academic merit will be a secondary consideration." Both your financial aid application (including household income, household size, and cost of attendance to your specific subprogram) and your academic history (including transcript, test scores, and teacher/guidance counselor recommendation) will be considered when deciding if you get financial aid and how much aid you receive.
Tips on How to Get In
As I mentioned above, not everyone who applies to the program will be accepted. While the Emory Pre-College office doesn't publish their acceptance rate, I spoke to the Emory Pre-College office, and they said they look to accept students into the Pre-College program who would be qualified to attend Emory University.
Therefore, if you're dying to get into the EPCP, you should try to get your GPA and scores close to (or better yet above) the GPA and score of Emory's freshmen admits. The 25th/75th percentile average unweighted GPA for Emory's admitted freshmen is typically 3.70 – 3.97. The 25th/75th percentile SAT score was 2020–2260, and the 25th/75th ACT score was 30-34.
If you don't meet these qualifications, don't freak out. You're applying for the Pre-College Program, not to Emory College, so you'll still have a chance of admission to the Pre-College Program with lower test scores and a lower GPA.
However, to have the best chance of acceptance, you'll want to improve your test scores and GPA. While you may not have a lot of time before applying, there are ways to raise your GPA fast. If you haven't taken the SAT or ACT yet or already took the one of the tests but scored low, we have guides to help you raise your low ACT score or SAT score.
Since there is no essay or personal statement to show who you are and your desire to do the program, your transcript, scores, and letter of recommendation need to show what a stellar student you are. For your recommendation, make sure you get the best letter you can. Check out 4 amazing example letters and 3 bad examples.
What's Next?
Learn about other pre-college programs such as the BU Summer challenge.
Not sure where you want to go to college? Learn how to do college research right.
Not sure how you'll pay for college? Check out our guide to paying for college.
Want to improve your SAT score by 160 points or your ACT score by 4 points? We've written a guide for each test about the top 5 strategies you must be using to have a shot at improving your score. Download it for free now:
Have friends who also need help with test prep?
Share this article!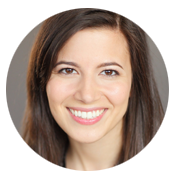 About the Author
As an SAT/ACT tutor, Dora has guided many students to test prep success. She loves watching students succeed and is committed to helping you get there. Dora received a full-tuition merit based scholarship to University of Southern California. She graduated magna cum laude and scored in the 99th percentile on the ACT. She is also passionate about acting, writing, and photography.
Get Free Guides
to Boost Your SAT/ACT