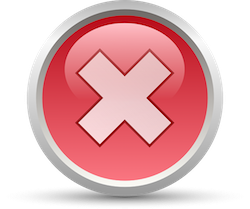 Fake high school diplomas are definitely out there. Whether you're thinking about purchasing one or doing your utmost to avoid ending up with just such a phony document, pause a moment and read this article. We'll cover reasons why a person might get a fake diploma, whether it's legal to get one, and how to make sure any document you obtain is the real deal, not a fake.
Why Do People Get Fake High School Diplomas?
There are a few reasons a person might look into getting a fake diploma. Some reasons are perfectly innocent, and some are more devious. However, even the supposedly innocent reasons have a somewhat fishy feeling to them—it seems very odd, for instance, that someone would invest a few hundred dollars in a very realistic-looking replica diploma intended only as a practical joke prop.
Dishonest Reasons
Dishonest reasons include submitting a fake high school diploma to convince a school or potential employer that you have credentials you never earned. This is the primary reason you'd need such an exactly convincing version of of diploma. It's hard to imagine why you would need to dupe people so entirely unless you honestly wanted them to believe that the document was official.
Practical Reasons
Many sites offering fake diplomas point out that high school diplomas are relatively likely to get lost and relatively difficult to replace. (If you're in this boat, read our guide to replacing a missing diploma.) The idea is, then, that a substitute might be a nice thing to have and to hand down to future generations.
There's some logic to this argument, and yet it seems odd to hand down a fake diploma; I struggle to understand why future generations would be so attached to a stand-in document in place of simply knowing the true story of how Grandpa Bill lost his diploma from such-and-such a high school.
Just-for-Fun Reasons
There are all sorts of practical jokes a person could play with a fake diploma—not to mention straight-up teasing. One online figure mentioned getting a fake diploma for his dog. The question, then, becomes why you would need a document of such high (deceptive) quality; does Fido really need a seal produced with the precise embossing style that colleges use? I say no.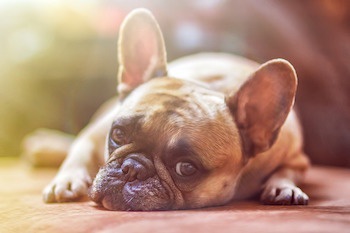 He's sad because his diploma isn't 100% realistic.
What Can You Do With a Fake High School Diploma?
High school diplomas serve as a way to prove to the world that you completed your high school education with passing grades. Most of the time, you're trying to satisfy a college or an employer about your educational background; schools and businesses want to know that you have the level of education they require of their students or employees.
This is where we circle back to the dishonest reasons for getting a fake diploma listed above; with a phony document, a person may be able to garner an acceptance to a college or business that would not otherwise have been offered. The story typically doesn't conclude with a happy ending, though, as we will see in the following section.
What Can Happen If You Get a Fake Diploma?
For one thing, it's extremely likely that you'll be discovered. In most cases, a simple phone call from the college or business to the school from which you allegedly graduated is enough to undermine your plans. Plus, organizations like schools and background check companies keep tabs on illegitimate diploma operations, updating their databases frequently.
Discovery means loss of any position you may have gained with the aid of your fake diploma—at best. It can mean prosecution and conviction at worst.
Are Fake Diplomas Legal or Illegal?
Fake diplomas occupy a legal gray area. Laws are not stringent on this particular issue, and the exact strictness of laws varies somewhat by state.
The actual production or ownership of a fake diploma is apparently not illegal if it's not technically a forgery of an actual document (for example, a replica of a Harvard diploma).
Using a fake diploma to gain goods or a position you would otherwise not have access to is considered fraud, however, and can be legally prosecuted.
Plus, if you're performing services you're not qualified to perform under the cover of your fake diploma, that's a big legal problem—especially if anyone suffers harm as a result.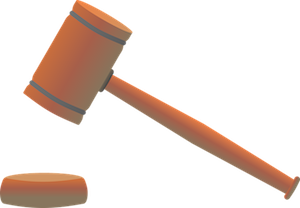 GUILTY.
How to Get a Legitimate High School Diploma
First and foremost, getting a high school diploma requires time and work. There's no way to get a valid diploma without completing a number of graduation requirements.
There are several options for students wishing to put in the necessary work to get a high school diploma. You can, of course, attend a traditional high school. Your local school district is always a great place to start exploring that option.
There's also night school, which usually intended for students who need to make up a few credits, not those wishing to start and finish their high school careers there. There are alternative high schools, too, which are structurally like your average high school but have their totally non-traditional methods.
There's also the online option. Online high schools are becoming more popular these days; they basically entail getting curriculum from an online source and turning assignments in remotely. Typically, there are lectures or discussions to attend via chat or video conference.
In some cases, you may want to think about the GED, which is primarily intended for students no longer enrolled in high school who have not earned their high school diplomas, though there are other circumstances where the GED might make the best sense. You can learn more about the GED and how to get a GED online through other articles on our blog.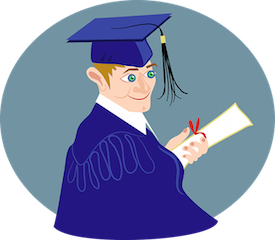 Don't you mostly just want to wear that funny hat, though?
How to Make Sure the Diploma You're Getting Is Real
If you're thinking of buying a diploma online, you're most likely more interested in the online mode of schooling, so these tips will focus primarily on identifying legitimate online institutions.
Traits of a Legitimate Online High School
Online high schools need accreditation, unless they happen to be run by a specific school district or through the state. This is a hugely important quality to check up on; accreditation is absolutely essential. You can check with your state's department of education or attorney general to see if an online program is accredited or otherwise approved. Also check out our own article explaining accredited online programs.
While reviews are not 100% reliable, do check what reviewers have to say. Also, look up the online program you're considering with the Better Business Bureau. A legitimate online high school should have reasonable reviews; not everyone may be in love with the school, but if there are a lot of accusations of illegitimacy, it's something to be concerned about.
Call a well-respected college and see if they would accept a diploma from the program you're looking at. If they would, that's a good sign you're on the right path; if they wouldn't, keep searching.
Warning Signs of a Fake Online High School
Fake online schools often charge a flat fee for a degree program, rather than charging by class or credit.
Fake online schools frequently charge for the diploma itself, in addition to or instead of classes.
Fake online schools may entail little or no coursework and promise little to no interaction with teachers. Some promise degrees based solely off of life experience with no classes required.
Fake online schools may promise you a degree in a very short amount of time—months, weeks, or just days.
The address (not just the mailing address, but the actual address of the school) may be shown as a P.O. Box rather than a physical location.
The name of the school may be a knock-off of a legitimate institution.
Also, some schools will maintain a cheap-looking website full of typos as well as a well-groomed and professional website, just so that you'll assume the well-groomed website must be legitimate.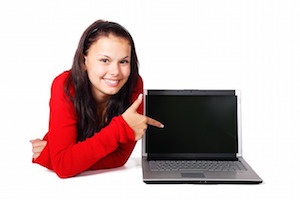 Look at this beautiful website! How could it possibly be unreliable?
Conclusion
The moral of the story here is that fake high school diplomas are, overall, not good things. They may be technically legal in some cases, and some people use them for innocent reasons, but mostly they're fraudulent and put to fraudulent use.
There are ways to make sure that any program you're enrolling in is the real deal, so make sure you do your homework. Don't get stuck with a fake high school diploma: it's not worth it.
What's Next?
Are you wondering whether online high school is right for you? Before you make any commitments, read our articles on the pros and cons of that set-up and whether or not you need a high school diploma in the first place.
If you do decide to go with an online high school, read about how to make sure you're getting the best experience possible.
Another thing to consider is whether you might want to get your GED. Find out what this means and why you might want one in our article on that very credential. We also cover how to take the GED online and the best GED practice tests here.
Want to improve your SAT score by 160 points or your ACT score by 4 points? We've written a guide for each test about the top 5 strategies you must be using to have a shot at improving your score. Download it for free now:
Have friends who also need help with test prep?
Share this article!
About the Author
Vero is a firsthand expert at standardized testing and the college application process. Though neither parent had graduated high school, and test prep was out of the question, she scored in the 99th percentile on both the SAT and ACT, taking each test only once. She attended Dartmouth, graduating as salutatorian of 2013. She later worked as a professional tutor. She has a great passion for the arts, especially theater.
Get Free Guides
to Boost Your SAT/ACT