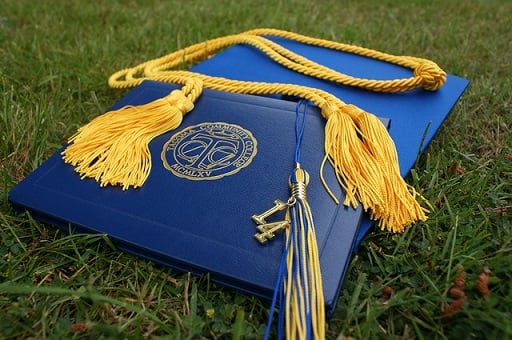 Do you need a copy of your high school diploma and are wondering how to get it? Perhaps you need your diploma for a job or college, but you can't find your original copy. High school diplomas can be required for a variety of reasons, and it's important to have a copy of yours on hand.
This guide will go over each step you need to follow in order to get a copy of your high school diploma, whether you graduated recently or years ago.
Why Do You Need a Copy of Your High School Diploma?
Simply put, a high school diploma provides proof that you completed high school and (hopefully!) have all the knowledge and skills that go along with that accomplishment. A diploma shows which school you graduated from, when you graduated, and may also include awards or honors you received.
Many places may be interested in seeing a copy of your high school diploma in order to make sure you have knowledge and skills needed to do certain jobs or continue your education.
Some colleges and technical schools require you to submit a high school diploma copy before you enroll in order to make sure that you meet the school's education requirements. Most colleges only require your high school transcript, but some may also want to see a copy of your diploma as well. Each individual college decides what to require in their application, but online schools are often more likely to require a copy of your diploma since they won't meet you in person and want to make sure you are qualified to enroll in their school.
Certain jobs may also require you to submit a copy of your high school diploma when you apply to make sure you completed the education you said you did and have certain skills or knowledge needed for the job.
Also, sometimes you may simply want your high school diploma for your own personal use, or because your mom wants to hang it on the wall.
How to Get a Copy of Your High School Diploma
Most high school graduates receive a copy of their high school diploma shortly after graduation; however, for whatever reason, you may not have gotten a copy, or you may have misplaced it.
Below are two scenarios; follow the guidelines for the one that best describes your situation in order to learn how to request and receive a copy of your high school diploma.
Scenario 1: You Know Your High School's Contact Information
If you have contact information for your high school (this includes an e-mail address, phone number, or physical address), then you're in luck because it should not be too difficult for you to get a copy of your diploma.
First, contact your school, tell them that you are trying to get a copy of your high school diploma, and ask them how you can do that. If you aren't sure which person you should speak to, contact the school's main office, and they should be able to direct you from there.
Once you contact your school, the process for getting a copy of your diploma is usually pretty straightforward. You may have to prove your identity by sending a copy of your ID or telling them information such as your date of birth or social security number. You may also have to pay a small fee (typically a few dollars) for a copy of your diploma to be sent to you.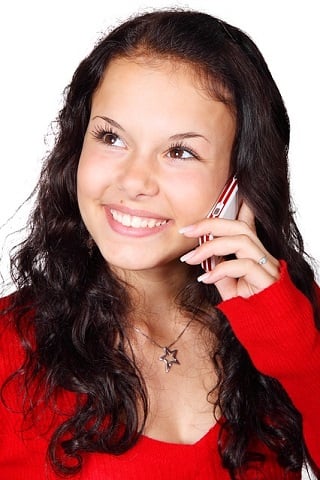 If you know your school's contact information, getting a copy of your diploma could be just a phone call away.
Scenario 2: You Can't Contact Your School or Your School Closed Down
Your school likely has multiple methods of contact, including a school website, e-mail address, phone number, and physical address. However, sometimes you simply can't get in contact with your school and have to try another method of getting your diploma. This may also be the case if your high school has closed down. Typically, the best thing to do in this case is to contact your former school district or the education department for the state where your high school is or was located.
If you attended a public high school, contact the district office for the district your school used to belong to. Search "school district [your school's district number] [state you live in]" to find your district's contact information. This should bring up a phone number and e-mail address for the district. You can also search for your school district at the National Center for Education Statistics website.
From there, you can contact the district and tell them you are trying to get a copy of your high school diploma. The district will still have student records for each high school that belonged to it, and they should be able to get you a copy of your diploma.
If you can't find your school's district, the district no longer exists, or you went to a private high school, contact your state's Department of Education. The Department of Education will have records for current and past high schools, and they should be able to put you in contact with someone who can help you get your diploma. Be ready to give them your name, the name of your high school, the town your school is or was located in, and the year you graduated.
If you attended a private high school, you can also search for its records and contact information on the National Center for Education Statistics page for private schools. After you enter some information about your school, such as its name and location, the site should be able to retrieve contact information you can use. They may provide ways of contacting your school directly or give contact information for a place that stores student records.
Does the Diploma Need to Be Sealed?
Occasionally, a school or employer will request that you send them a sealed copy of your diploma. What this means is that the diploma will be placed inside a sealed envelope that is usually stamped or otherwise marked with your school's stamp or seal. If you need to send a sealed copy, don't open the envelope you get the diploma in before you send it! If you do, the diploma will no longer be considered sealed and may not fulfill the school's or employer's requirements.
The diploma itself will look exactly the same whether it's sealed or unsealed. Sealing the diploma is a way for the recipient to know that it is genuine and wasn't tampered with. Places that require a sealed diploma are usually trying to be extra sure that the diplomas applicants are sending them are legitimate.
If you are required to send a sealed diploma, be sure to mention this when you order your copy. This is usually not a problem for your school to do, although they may be a small additional fee for sealing the diploma.
If you need to get a sealed copy of your diploma, it may be a good idea to request a regular copy of your diploma as well so that you have a copy you can keep for yourself.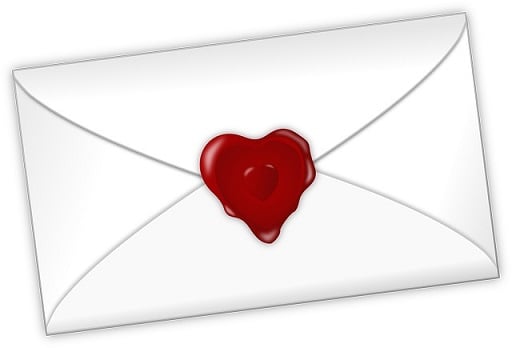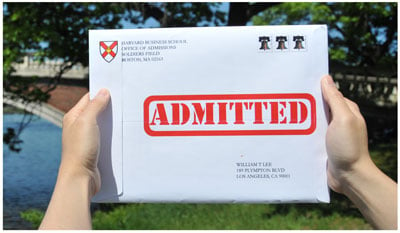 Want to build the best possible college application?
We can help. PrepScholar Admissions is the world's best admissions consulting service. We combine world-class admissions counselors with our data-driven, proprietary admissions strategies. We've overseen thousands of students get into their top choice schools, from state colleges to the Ivy League.
We know what kinds of students colleges want to admit. We want to get you admitted to your dream schools.
Learn more about PrepScholar Admissions to maximize your chance of getting in.
What If You Can't Get Your Diploma?
What if you've tried all the above steps but still can't get a copy of your diploma?
The most likely reason you can't get your diploma is because you were unable to contact your high school. Before proceeding with this section, make sure you have tried all methods of contact: searching for your school online, asking former classmates if they know how to contact the school, or even stopping by the school itself if you're nearby and it is still open.
If you absolutely cannot get a copy of your diploma and need one to apply to a job or school, you should talk directly to a person involved in the hiring or admissions process to figure out what your options are.
One possibility is to substitute your high school transcript for your diploma. If you have a copy of your transcript or are able to get one, it may be able to serve as a replacement for your diploma. This is especially true if it's the final version of your transcript, created after you graduated because it will list every high school class you took and will often contain a note that you graduated. The process of getting your high school transcript is similar to the process of getting a copy of your diploma, and we've created a step-by-step guide for you to follow to get your transcript.
Some schools, particularly if you graduated a while ago, may not give duplicate copies of your diploma and will instead send you a copy of your final high school transcript. In general, this should be fine, but you may want to verify with the school or employer you are sending it to in order to make sure that works for them.
If you can't get a copy of either your diploma or high school transcript, there are a couple of possible solutions. You could ask one of your former teachers to write a letter stating when you graduated, you could submit relevant coursework you completed, or you could submit standardized test scores in place of a diploma. Some places are very strict with their requirements while others are more flexible, so some of these options may not always work. Ask about the school or employer's policies before you try one of these substitutions.
In any case, what you should definitely not do is try to make or buy a fake high school diploma. Not only is this illegal, but you will almost certainly be fired or expelled if it's discovered that you fabricated documents. The best thing to do if you can't get a copy of your diploma is to explain the situation to the person requesting your diploma and ask what advice they have.
Summary
A high school diploma is proof that you graduated from high school, and you may need to provide a copy of it in order to apply to certain jobs or schools.
The easiest way to get your diploma is to contact your former high school and ask them what the process for this is. They should be able to direct you to the next steps.
If you can't contact the school itself, try contacting the school district or Department of Education for your state. They will likely be able to give you contact information or have the records themselves.
If you have tried to get a copy of your high school diploma without success, talk to a person at the workplace or school you are applying to and see if they have any suggestions, such as substituting your transcript or relevant coursework for your diploma.
What's Next?
Want to know more about high school transcripts? Our guide explains what transcripts are, what information they include, and why they can be one of the most important parts of your college or job applications!
Wondering where to go to college? We have a step-by-step guide that will help you choose the best college for you.
Not sure how to apply to college? We've broken down each step of the college application process for you to make sure you create your strongest application and maximize your chances of being accepted.
Want to improve your SAT score by 160 points or your ACT score by 4 points? We've written a guide for each test about the top 5 strategies you must be using to have a shot at improving your score. Download it for free now:
Have friends who also need help with test prep?
Share this article!
About the Author
Christine graduated from Michigan State University with degrees in Environmental Biology and Geography and received her Master's from Duke University. In high school she scored in the 99th percentile on the SAT and was named a National Merit Finalist. She has taught English and biology in several countries.
Get Free Guides
to Boost Your SAT/ACT