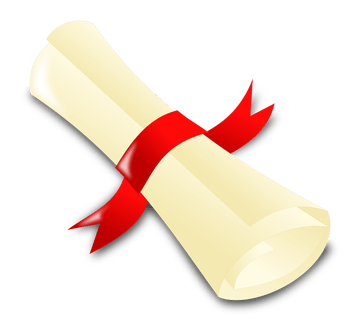 If you don't have a traditional high school diploma, you can still earn an equivalent credential by getting your GED. But what is a GED? What does GED stand for? Basically, a GED is a credential that can substitute for a high school diploma. Since most employers (and all colleges) will require you to have graduated from high school, it's usually a good idea to get a GED if you don't complete high school. Doing so helps to ensure that you'll have access to more opportunities later in life.
In this article, I'll go through the GED meaning, the advantages this credential can give you, and how to get your GED.
What Is a GED? How Is It Different From a High School Diploma?
What does GED stand for? GED is an acronym that stands for General Educational Development. It's a test that measures whether students possess the academic skills equivalent to those of graduating high school seniors. People who dropped out of high school initially, but are concerned about their prospects without a diploma, often take the GED Test. The four content areas that comprise the GED Test correspond to the four most prominent core subjects in high school:
Reasoning Through Language Arts
Mathematical Reasoning
Social Studies
Science
This is a recent change instituted in 2014 (there used to be five subject areas, with Reading and Writing as separate tests). The test has been updated from the 2002 version to require a deeper understanding of the material and more advanced reasoning skills.
If you pass the GED Test, you will earn a GED credential, which may be a diploma or certificate depending on the state. A GED certificate or diploma is technically considered just as valid as a regular high school diploma. However, some employers and colleges will favor students with high school diplomas over those with GEDs because of the skills each measures. Since you can earn your GED by taking one test (well, a series of tests, but I'll get to that later), it may not be seen as an indication of your academic perseverance on par with a traditional high school education.
If you're still young enough (usually under the age of 20, although policies differ across states) that you have the opportunity to go back to high school rather than get your GED, I would strongly recommend trying to complete your course of study so you can earn a regular diploma. Still, it's better to have a GED than no high school completion credential at all, and with recent changes to the test to make it more rigorous, it might be viewed differently in the future.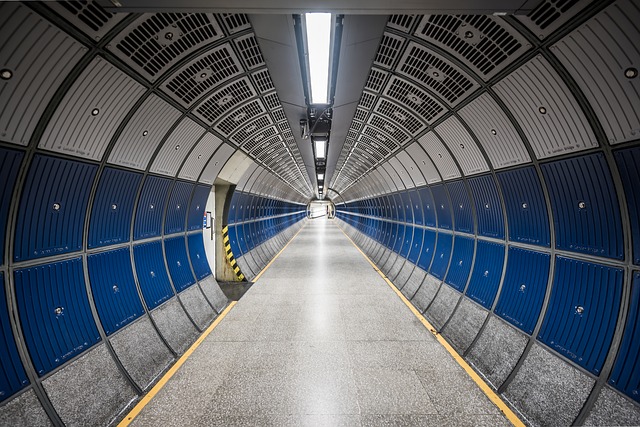 Who can tell what the future holds for any of us? Does free will exist? Is life just a circular hallway where all exits lead to the unfeeling void of eternity? Ok, back to the GED, sorry.
Will You Be Able to Get Into College With a GED?
According to the College Board, 95 percent of U.S. colleges and universities will accept GED graduates who meet their other qualifications for admission. Some examples of the few colleges that don't accept GEDs include Fairfield University, Sewanee – University of the South, and Bowdoin College. Keep in mind, though, that many colleges require students to submit results from the SAT or ACT, and they are looking for a well-rounded application that includes a good GPA. If you dropped out of high school relatively early, you might not have a ton of information to put on your application. For this reason, many people who earn GEDs start out at community colleges or technical schools and transition to four-year colleges after a year or two.
It can also be tough for students with GEDs to acquire the study skills needed for success in college because the test doesn't prepare them for more in-depth assignments and long-term projects. If you had problems keeping up with assignments when you were in high school, you might want to think about how you can revise any bad study habits you had in the past before you enroll in any competitive college programs.
You should also know that college financial aid is just as readily available for students who have earned their GED as it is for traditional high school graduates, depending on your needs.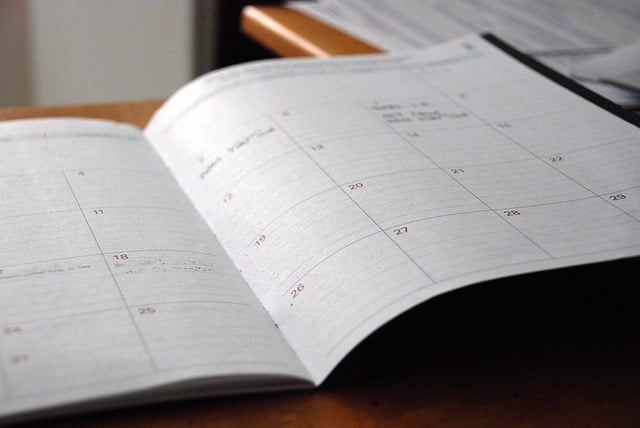 You could benefit from using a planner in college if you're not the organized type (although personally I'm so disorganized that I forget to write things in planners, so that might be a problem).
How Can You Earn Your GED?
You must be at least 16 years old to take the GED Test, and you must not be enrolled in high school. You should also meet state eligibility requirements for the amount of time you've been out of high school. In some states, you have to be out of high school for at least 60 consecutive days before you're allowed to take the test. Contact the program administrator in your state for more details.
You must pass all four subject tests in the GED battery of tests, which means scoring at least a 145 on each test (New Jersey requires a score of at least 150 to pass). Scores range from 100 to 200 on the 2014 version). A score of 165 on each test is the benchmark for college and career readiness, and you will receive an Honors distinction if you reach this score. The four tests take seven and a half hours total and are administered by computer. You don't have to take them all on the same day, but some states enforce specific time frames for completing the tests. Most questions are multiple choice, although there is also a mix of fill-in-the-blank, drag and drop, and select-an-area questions, as well as an essay question on the Reasoning Through Language Arts section.
If you don't pass a test the first time around, you can retake it, although different states have different requirements for people who need to retake GED tests (such as additional fees or proof of attending a preparation class). Testing accommodations are available for those with disabilities; you can sign up for them through your online account after you register. You usually have to pay to sign up for the tests, but the cost varies from state to state. After you take each test, you will receive your scores within 24 hours. Here are some more details about the score report.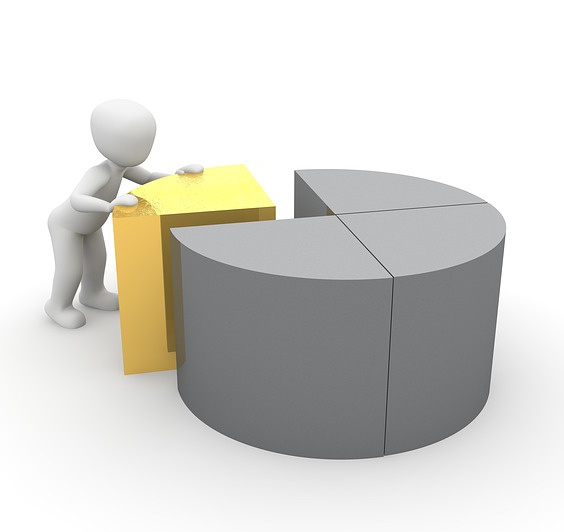 Once you complete all four tests, you'll earn your GED in an elaborate ceremony where you must construct a giant pie chart that symbolizes your accomplishments.
How Can You Prepare for the GED Test?
You can call 800-62-MYGED (800-626-9433) to get referrals to local GED prep programs and testing sites along with more information and study materials. You can also sign up for an account on the GED website to register for the test and get access to practice tests and other materials that will help you prepare.
Make sure to do some review if you've been out of school for a while and you think your skills might be rusty. Here's a link to a free practice test that you can take right away. According to the information on the GED site, most people manage to pass the test and earn their GED certificate or diploma within three months, so it doesn't have to be a super long process!
Need more help with this topic? Check out Tutorbase!
Our vetted tutor database includes a range of experienced educators who can help you polish an essay for English or explain how derivatives work for Calculus. You can use dozens of filters and search criteria to find the perfect person for your needs.
Should You Get Your GED?
You still may be wondering whether it's really worth it to get your GED as compared to other options. In comparison to no diploma at all, it's a good idea to earn a GED. As I've mentioned, you'll have access to many more opportunities in life, and you may be able to continue your education further. You could also get your HSED or High School Equivalency Diploma, or you could choose to go back to high school if you're still young enough.
In comparison to a regular high school diploma, a GED will make you look slightly less qualified to some employers and colleges. If you have the ability and opportunity to do so, I strongly recommend going back to school and finishing your courses.
If this isn't an option for you, you could also consider earning a High School Equivalency Diploma instead of a GED. The HSED has a couple of additional requirements, but you'll still have to take the same tests as you would for the GED in most states. The HSED is accepted by a slightly larger range of employers and colleges, although it probably won't make a huge difference in your prospects as compared to a GED.
A high school education is vital if you want to be eligible for most professional jobs and all colleges. Even if you didn't finish high school as planned, earning your GED will show that you are as qualified as other high school graduates for a wide range of opportunities in the future.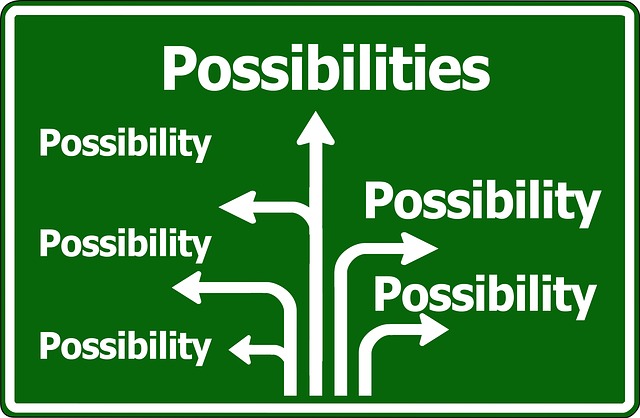 Put up a new road sign on a highway called YOUR LIFE.
Summary: GED Meaning and Importance
What does GED stand for, and what is the GED meaning? GED stands for "General Educational Development," the GED is a test people who didn't graduate high school can take to show they have the skills and knowledge necessary to attend a school or take a job that requires a high school diploma. If you didn't graduate high school, and either can't or don't want to return, taking the GED can be a great way to help you further your education and career path.
What's Next?
Decided you want to get a GED but not sure about next steps? We walk you through how to get your GED online in this article. If you plan to study on your own, you should definitely check out our lists of the best GED prep books and practice tests to use as part of your study regimen.

Are you concerned about the costs of higher education? Read our practical guide detailing the best ways to save money for college.
If you or someone you know is juggling a college education and the responsibilities of raising a child, you should check out this list of great scholarships for moms and single mothers.
You also might qualify for a federal Pell Grant if you need help managing the costs of college. Find out if you're eligible here.
Want to improve your SAT score by 160 points or your ACT score by 4 points? We've written a guide for each test about the top 5 strategies you must be using to have a shot at improving your score. Download it for free now:
Have friends who also need help with test prep?
Share this article!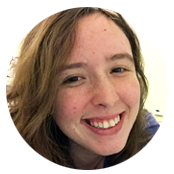 About the Author
Samantha is a blog content writer for PrepScholar. Her goal is to help students adopt a less stressful view of standardized testing and other academic challenges through her articles. Samantha is also passionate about art and graduated with honors from Dartmouth College as a Studio Art major in 2014. In high school, she earned a 2400 on the SAT, 5's on all seven of her AP tests, and was named a National Merit Scholar.
Get Free Guides
to Boost Your SAT/ACT