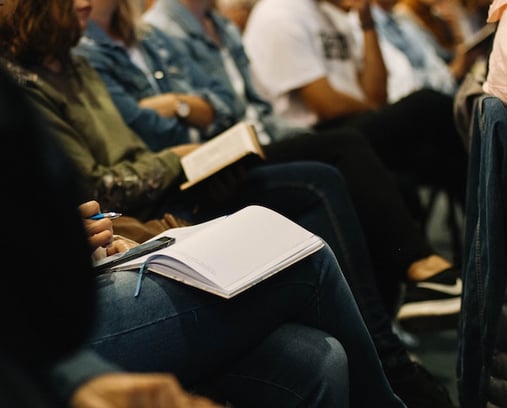 Paying for college can be challenging for many students. College is expensive and the financial aid process isn't always transparent or easy to navigate.
Fortunately, if you're willing to spend some time looking, there are many different resources out there that can help you figure out how to pay for college. If you're a first generation college student, there are many first generation scholarship opportunities that you can apply for.
In this article, we'll explain what first generation college student scholarships are and give a list of scholarships for first generation college students that you can apply for.
What Are First Generation College Student Scholarships?
First generation scholarships are for students who are among the first in their family to attend a four-year college or university. Some first generation scholarships are funded by private sources while others are publicly funded. All are designed to help provide access to higher education for a family that has not experienced it before.
There are several different definitions of first generation college student scholarships. You'll need to look carefully at the qualifications for the scholarship you're applying for to see if you meet them.
Here are the typical definitions of a first generation college student. Remember, these definitions vary depending on the school and scholarship:
#1: Neither parent has obtained a Bachelor's or more advanced degree.
#2: Neither parent has obtained an Associate's or more advanced degree.
#3: Neither parent nor a sibling has ever enrolled in or attended college.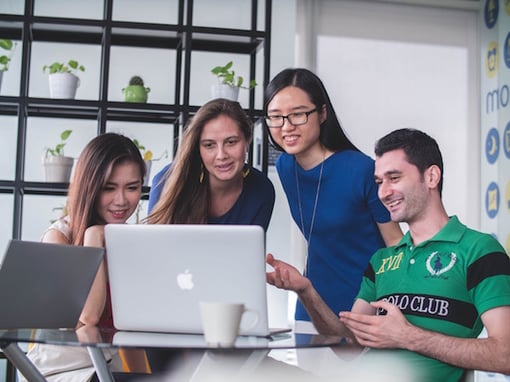 Who Will Qualify for a First Generation Scholarship?
Every first generation college student scholarship has a different set of criteria. While there is a common factor (that the winner will be in the first generation of students in the family to attend college), the other qualifications will vary.
First generation scholarships may be awarded to first generation students who also demonstrate a strong academic record, for instance, or who show interest in a particular area of study. If you are applying for a first generation scholarship, make sure to read the scholarship's qualifications and application information to see if you're a good candidate.
First Generation College Student Scholarships List
There are many different options for first generation college scholarships out there. Here's a list of scholarships that target first generation college students. You can always ask the financial aid office at your college or university to see if they offer a similar scholarship if it's not included here.
Benjamin A. Gilman International Scholarship Program
Application Deadline: Varies
Amount: Up to $5,000
The Gilman Scholarship Program is open to U.S. citizen undergraduate students who are receiving Federal Pell Grant funding at a two-year or four-year college or university to participate in study and intern abroad programs worldwide.
Benjamin and Patricia Allen Scholarship at Iowa State University
Application Deadline: March 1
Amount: Varies
Preference for this scholarship is given to first-generation students attending Iowa State University (defined as a student whose parents have not graduated from an institute of higher education with a four-year degree). Recipients of this scholarship must also be enrolled in the Ivy College of Business. This scholarship is also renewable for up to three years.
Cynthia E. Morgan Memorial Scholarship
Application Deadline: February 25
Amount: $1,000
This scholarship was established in 2005 in the name of Cynthia E. Morgan, who passed away in October 2004. It has been established in an attempt to aid select college students in paying for their post-secondary education. This year's scholarship is set at $1,000. Applicants must be a resident of the State of Maryland and and must be the first person in his/her immediate family who will be attending a Maryland accredited post-secondary school.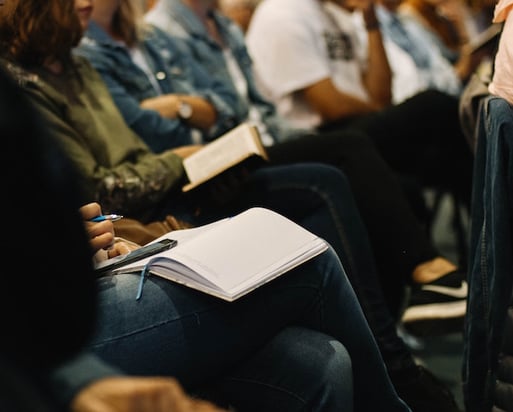 First Generation Matching Grant Program
Application Deadline: Varies
Amount: Varies
This scholarship is for Florida residents who plan on attending college in Florida and whose parents have not earned a bachelor's degree or higher. The college an applicant chooses to attend will determine their eligibility and will also be responsible for awarding and distributing the scholarship.
Fontana Transport Inc. Scholars Program
Application Deadline: March 14
Amount: $5,000
The Fontana Transport Inc. Scholars Program is open to underrepresented, low-income and first-generation college-bound students. Students must be pursuing an undergraduate degree full-time in transportation, math, science, engineering, architecture, environmental design, PreMed, psychology, or Spanish language/literature. The applicant does not have to be a US citizen but must have a minimum 3.5 GPA.
HEEF Architecture and Engineering Scholarships
Application Deadline: December 31
Amount: Between $1,500 and $5,000
HEEF scholarships are based on a combination of low-income family background, academic achievement, and involvement in extracurricular activities, community volunteer work, church service or work-employment. Graduating high school seniors who have been accepted into an accredited four- or five-year program in architecture or engineering may apply.
St. John Fisher College's Fannie and Sam Constantino First Generation Scholarship
Application Deadline: December 15 preferred; January 15 final deadline
Amount: Half the cost of tuition and room and board
The Fannie and Sam Constantino scholarship gives first generation students who attend St. John Fisher College a significant reduction in college costs: it pays for fully one-half of tuition, room, and board. Students must have a high school GPA average of B or higher and have parents that didn't graduate from college.
University of Chicago Odyssey Scholarships
Application Deadline: Varies
Amount: Varies
The Odyssey Scholarship program provides enhanced academic, social, and career support to University of Chicago students from lower-income families or who are the first in their families to attend college.
Odyssey Scholars are selected on the basis of financial need and family circumstances and will be eligible for additional funding for study abroad and other costs (such as health insurance). Students must apply for need-based financial aid in order to be considered for this need-based university funded scholarship; students selected as Odyssey Scholars usually have family incomes under $90,000.
University of Colorado Boulder First Generation Grant
Application Deadline: Varies
Amount: $8,000
The First Generation Grant is awarded to Colorado residents whose parents do not have any education or technical training beyond high school. Additionally, students awarded with the First Generation Grant have the opportunity to participate in the First Generation scholars program. As of the 2020-2021 school year, non-Colorado residents are also eligible for this grant.
The majority of college applicants are high school seniors, and most of the college application advice out there is aimed at them. But what do you do if you don't fall into this narrow category? Our eBook on how to prepare for and apply to college as a nontraditional student will walk you through everything you need to know, from the coursework you should have under your belt to how to get letters of recommendation when you're not a high school senior.
Recap: Applying for First Generation Scholarships
First generation scholarships are available to applicants who are the first or among the first in their family to attend college. If you are in the first generation of your family to go to college or university, you can apply to be considered for one of these scholarships.
There are first generation scholarships available to students at individual universities, as well as scholarships open to students from different geographic areas or studying specific fields. If you think you qualify, it's worth it to look around for different options.
What's Next?
A great college application will get you admitted. Use our college acceptance calculator to get an estimated percentage of your chance of getting into your dream school, based on your SAT or ACT score and GPA.
One thing a great college application can have is a high SAT or ACT score. Get expert tips in our guides on how to get a perfect 36 on the ACT and how to get a perfect 1600 on the SAT.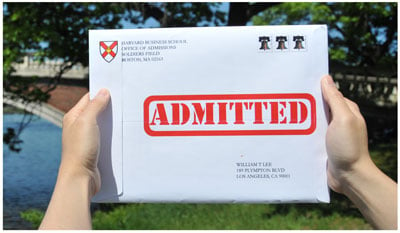 Want to build the best possible college application?
We can help. PrepScholar Admissions is the world's best admissions consulting service. We combine world-class admissions counselors with our data-driven, proprietary admissions strategies. We've overseen thousands of students get into their top choice schools, from state colleges to the Ivy League.
We know what kinds of students colleges want to admit. We want to get you admitted to your dream schools.
Learn more about PrepScholar Admissions to maximize your chance of getting in.
Have friends who also need help with test prep?
Share this article!
About the Author
Hayley Milliman is a former teacher turned writer who blogs about education, history, and technology. When she was a teacher, Hayley's students regularly scored in the 99th percentile thanks to her passion for making topics digestible and accessible. In addition to her work for PrepScholar, Hayley is the author of Museum Hack's Guide to History's Fiercest Females.
Get Free Guides
to Boost Your SAT/ACT