Did you put the wrong major on your college applications? Maybe you changed your mind about your major after you submitted your applications, or maybe you just clicked the wrong major and didn't realize it until it was too late. What now? Will it impact your application? Will you be able to change your major later? If you're thinking, "I put the wrong major on my college application," don't worry. This guide is here to solve your problem.
I Put the Wrong Major on My College Application! Is That Important?
If you've put the wrong major on your college application, we have some good news: for the vast majority of people, this isn't a big deal. You don't need to contact the schools to make changes, and it's something you'll easily be able to change later, after you've decided which college to attend.
The truth is that colleges know that many undergrads will change their major at least once during college. In fact, data shows that about a third of students will change their major, and about 1 in 10 will change their major more than once. This means that, in most cases, colleges don't consider the major you put on your application to be binding or even all that representative of what degree you will end up graduating with. Many colleges don't even require students to officially declare a major until the end of their sophomore year and most make it easy to change your college major.
Can You Change Your Major Later?
More good news: it's usually a fairly painless process to change your college major, especially early on in your college career. If you've changed what you want to major in between the time you apply and the time you begin classes, you can often change it at your freshman orientation when you meet with an advisor to create your first semester schedule. They'll often change your major for you without you needing to do any additional work.
If you decide to change after school begins, changing your major is often as easy as filling out a form. Ask your advisor or school's counseling office for information on how to do this. After you switch majors, you may get a new advisor, especially if your advisor focuses on specific academic or career areas.
If you want to change your major later on in college, you may run into some issues with having to graduate later than expected due to new graduation requirements. However, the process of actually changing your major should still be straightforward.
When Is It Difficult to Change Your Major?
In some cases, it takes more work to change your major. This is often the case for programs that have strict enrollment limits and/or are more competitive than other majors. The school will state directly when this is the case, and you'll often be applying specifically to that program within the school. Some majors this is common for are nursing, arts-related degrees (such as dance, theatre, etc.), and engineering degrees, although it varies widely from school to school (and many colleges don't have any caps on degrees at all).
It's generally easy to switch from a capped major to a non-capped major, but if you want to change to a capped major, the process is more complicated, and there simply may not be any space for you, even if you meet all the requirements. If you want to change your major to one with additional admissions requirements, then you'll want to contact the admissions team at the school as early as possible. If you can switch before your application is reviewed, then you won't have to go through any additional changes. If you can't switch before then, you'll likely need to wait until the summer when the school has its final enrollment numbers for each major. Even if there are spots, you'll need approval from the head of the department to be able to switch, and they may review your application materials again to see if you qualify for the new major.
But remember, these circumstances make up a small minority of cases, and for most people, changing their major from what they put on their application requires little more than filling out a form.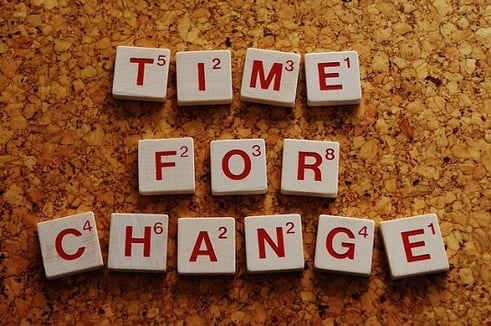 How to Change Your Major on Your College Application
As we discussed above, if you put down a certain intended major, submitted your applications, then decide you want to change, you don't need to do anything in most cases. You'll likely be able to change your major at freshman orientation when you plan out your freshman schedule with an advisor. However, if you decide you still need to change your major, perhaps because your freshman orientation is grouped by department and you're switching departments, or because you're trying to get into/out of a capped major, there are some steps you can take.
After you submit most applications, such as the Common App, Coalition App, etc. you cannot make changes to it. On their website, the Common App compares clicking "submit" to dropping your application in the mail: once it's sent, there's no changing it. They do state that, "If you need to change information on a submitted application, you must contact the college's admissions office directly to ask how they would like you to proceed." This is true for most applications.
However, as we mentioned before, most of the time colleges don't care if you've decided to change your major, and you don't need to contact them at all. Here's an example from American University stating that your intended major isn't part of the application review process, and it's fine (and requires no further action on your part) if you decide to change it.
If you've applied to a school/major that has capped enrollment, then we recommend that you contact the school's admission office for advice on what to do next. UC Berkeley, for example, allows you to make changes to your intended major until the end of January of the application cycle you're applying to. (So, if you apply in November, you have the end of January to change.) After that, you'll need to speak with the advisors at the department you want to transfer into, and there might not be space for you to transfer.
To recap, if you decide you want to major in something other than what you put on your application:
1. Learn if you actually need to change your major. Most schools don't care if you decide you want to change your intended major and will have you wait until freshman orientation to do so.
2. If you want to switch into a major with capped enrollment, contact the school's admission office. The sooner you do this, the better, because you have more of a chance of getting your major switched before all the spots are taken.
3. If you don't update your major during the application process, wait until freshman orientation and discuss the change with whoever is helping you set up your freshman schedule.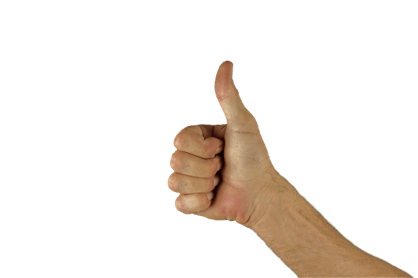 Summary: I Put the Wrong Major on My College Application
If you put the wrong major on your college application, in most cases you don't need to worry at all. Colleges expect many students to change their major during college, so they don't hold you to the major you indicated while you were applying. Once you've decided which school you want to attend, you can contact their admissions office to change your major, or you can wait until freshman orientation and you're setting up your schedule to change. If you decide to change majors once you've started classes, you often only need to fill out a form, and sometimes get permission from the department you're switching into. Because most freshmen take a lot of general education requirements, changing majors may not even put you behind schedule in terms of completing your new major's graduation requirements.
There are a few cases where it's more challenging to change majors from the one you put on your application. This happens with capped majors and/or ones with more competitive admission requirements. If you're applying to one of these majors, you'll likely read about it many times as you research the school and your prospective major, and it'll often be explicitly stated on the application. Switching out of one of these majors into a non-capped major is usually easy, but if you want to switch from a non-capped major to a capped major, that can be more difficult. We recommend contacting the school as early as possible to see if your major can be changed before your application is reviewed. If you can't do that, then you may have to wait until they have their final admissions numbers in the summer before you can officially begin the process to change.
Overall though, changing majors is a common and easy process, so don't stress if you put the wrong major on your college apps.
What's Next?
Wondering what to major in? Learn how to choose a major for your college applications by reading our guide on the subject.
What are the best college majors? We've come up with a list of the very best majors by looking at their salary potential and employment growth. See if your major made the cut!
Not sure of the ACT/SAT score you should be aiming for? See how to set a target SAT score or ACT score based on the schools you want to get into.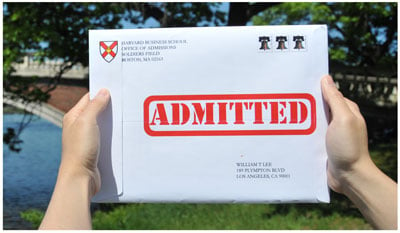 Want to build the best possible college application?
We can help. PrepScholar Admissions is the world's best admissions consulting service. We combine world-class admissions counselors with our data-driven, proprietary admissions strategies. We've overseen thousands of students get into their top choice schools, from state colleges to the Ivy League.
We know what kinds of students colleges want to admit. We want to get you admitted to your dream schools.
Learn more about PrepScholar Admissions to maximize your chance of getting in.
Have friends who also need help with test prep?
Share this article!
About the Author
Christine graduated from Michigan State University with degrees in Environmental Biology and Geography and received her Master's from Duke University. In high school she scored in the 99th percentile on the SAT and was named a National Merit Finalist. She has taught English and biology in several countries.
Get Free Guides
to Boost Your SAT/ACT