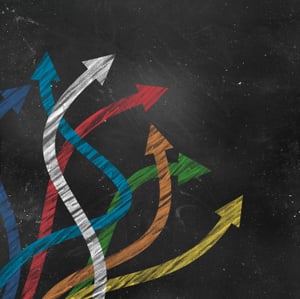 If you've started researching the college application process or looking at particular schools, you might have noticed that some schools want you to know your major before you apply. Or at some schools, even if you don't have to know your major, you have to apply to a specific undergraduate college like Engineering, Nursing, or Arts and Sciences.
So how do you know which major or school to apply to? What if you have no clue what you want to study in college? We'll give you advice and show you how to navigate admissions sites to get the information you need.
Applying to a Specific Undergraduate College
For many universities, you just apply for undergraduate admission and that's it. Even if the university is divided into several smaller colleges of study, they don't make undergraduates choose a school until they get to campus.
For example, at Stanford, I wasn't required to apply to a major or a specific undergraduate division. Once I got to campus, I could choose between the different undergraduate schools: Humanities and Sciences, Engineering, or Earth Sciences. Each school housed its own majors.
However, for some colleges and universities, you need to make the choice between undergraduate colleges when you are applying as a high school senior.
To take a few prominent examples, Northwestern, Cornell, and Boston College all require you to apply to a specific undergraduate college. This can be daunting when you're just 18 and don't know what to do with your life yet!
The choices at those schools are as follows:
Northwestern
College of Arts and Sciences
School of Journalism, Media, and Integrated Marketing Communications
School of Engineering and Applied Science
School of Communication
School of Music
School of Education and Social Policy
Read more about Northwestern's undergraduate schools at their admissions website.
Cornell
College of Agriculture and Life Sciences
College of Architecture, Art, and Planning
College of Arts and Sciences
College of Engineering
College of Business (which is further divided into two schools: School of Hotel Administration and School of Applied Economics and Management)
College of Human Ecology
School of Industrial and Labor Relations
Read more about Cornell's undergraduate colleges on their admissions website under "Choosing a College."
Boston College
College of Arts and Sciences
School of Management
School of Education
School of Nursing
Read more about Boston College's undergraduate divisions on their admission requirements page under "Choosing an Undergraduate Division."
Which school you apply to could also affect your application requirements. For example, the different colleges at Cornell have different standardized test requirements.
So what do you do if you want to apply to a university like this, but you're not sure about your future area of study?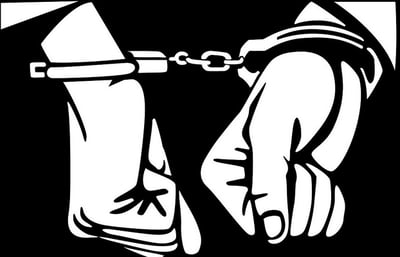 Is the Choice Binding?
If it's easy to switch between schools once you enroll as a student, then you don't have to worry too much about the choice you make senior year. Just pick the college that is closest to your current interests.
For example, at Cornell internal transfers are generally easy, but requirements vary depending on the college.
If it's hard to make an internal transfer, however, you will need to think carefully and make sure you are choosing the right school before you apply.
For example, at Boston College, transfers into some divisions are harder than others. If you decide as an undergraduate you want to go into the Management College or Nursing School, it's hard to get in. As a general rule, if a college has a very specific field of study (engineering, nursing, management) and that school had extra requirements for undergraduate admission, internally transferring will be harder.
How do you find out how binding the choice is? First, search the undergraduate admissions site and see if they offer advice or guidance on picking an undergraduate school or division. Usually this will be on the application requirements page.
For example, Boston College lists "choosing an undergraduate division" as an application requirement, and this is where they explain that internal transfers can be difficult.
If you can't find this information on the admissions website, search "[College/University Name] internal transfers." Most universities with strict undergraduate divisions will have processes and policies for students who have already enrolled and decided they want to switch.
If you can't find the information online, look up the contact information for the admissions office and either call or send them an email. (Also, don't be scared to contact admissions officers—they tend to be very friendly and helpful!)
If the Choice Is Binding ...
If a university on your list has a binding admission policy to undergraduate divisions, make sure you have other college options that are less strict. You wouldn't want to get stuck committing to a college or area of study you later decide you're not interested in. Make sure to apply to at least two universities that allow you to choose your school and area of study after you get to campus.
If You Really Have No Idea Which College to Pick ...
Finally, if you're really not sure which college to apply to, pick the most general program. Universities usually have a "College of Arts and Sciences" or "Humanities and Sciences" school with the widest variety of majors. The others are usually more specialized schools for programs like engineering and nursing. Don't apply to a specific area of study like that unless you're certain that's a career you want to go into.
Applying to a Specific Major
While some schools have you choose an undergraduate division or college when you apply, others go further and want you to apply to a major. Sometimes you need to apply specially if you are interested in a competitive or rigorous major. This means you have to know even more specifically what you want to study before you get to college.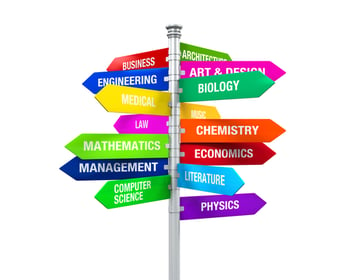 One example is San Diego State University. When you apply, you choose a major and are ranked within the major. You can apply undecided and declare when you get to campus, but if you want to pursue a specialized subject like nursing, you have to apply as a high school senior.
Another example is Georgetown. While they allow applicants to apply undecided, they recommend that applicants interested in language, math, or the sciences apply in those majors.
So what do you do if a college on your list wants you to know your major?
Find Out If Switching Majors Is Hard
Find out how hard or easy it is to switch majors. Use the strategies we focused on above: first search the admissions website, then look up "[College/University Name] switching major." If neither of those searches pan out, feel free to contact the admissions office and ask them directly.
As a general rule, if a major has more specific or harder admission requirements (this is often the case with science, math, nursing, and engineering), it will be harder to transfer into.
If changing your major isn't difficult, don't agonize over the decision. Choose a major that best aligns with your interests and strongest classes. Admissions officers will want to see that you have the academic chops to back up your intended major, so don't pick biology if you've only taken one biology class and did poorly in it!
If switching your major is difficult, make sure to choose a major that is related to a career you want and your personal strengths. Also, make sure to apply to other colleges that allow you to choose your major on campus, so you'll have some choices.
Again, the worst-case scenario is being locked into a major you decide you don't want to study, or not being able to pursue something you're interested in.
Favorite High School Subjects and Possible Majors
There are often dozens, if not hundreds, of majors you can choose from in college, and some are very different from what you study in high school. This can make it hard to choose on a college application—regardless of whether you have to just indicate interest or actually apply to a major.
If you want to explore college majors because you have to list one for an application but aren't sure where to start, this list is a jumping-off point based on what you like in high school.
Research interesting-looking majors by looking up their department websites at schools you're interested in. For example, if you're interested in sociology, look up "[College/University Name] department of sociology." Majors are approached differently across universities, so it's smart to have an idea of the different ways a major can be taught.
Here are the various types of majors you can look for in popular fields depending on the subjects you've enjoyed so far in high school:
If You Love English/Language Arts
English Literature
Comparative Literature
Creative Writing
Philosophy
Journalism
Communications
If You Love Math
Accounting
Business
Computer Science
Economics
Philosophy
Mathematics
Engineering of any kind
If You Love Science

Biology
Chemistry
Physics
Pre-Medicine Studies
Environmental or Earth Science
Environmental or Biochemical Engineering
Geology
Nursing
Psychology
If You Love History/Social Sciences
History
Anthropology
Sociology
Psychology
Political Science
International Relations
If You Love Theater/Fine Arts/Music
Theater/Performance Studies
Film
Photography
Art
Art History
Dance
Communications
Music Performance
If You Want to Go Into Medicine
Biology
Chemistry
Organic Chemistry
Neuroscience
Physics
Psychology
If You Want to Go Into Law
Criminal Justice
Economics
English Literature
History
International Relations
Philosophy
Psychology
Political Science
Sociology
If You Want to Go Into Business
Accounting
Business Administration
Economics
Management Science
Psychology
Again, this is just a starting point. Many students explore classes outside of their major once they get to college, and many end up in fields they never expected to. But you can use this list to help you find majors you might like.
Should I Choose a Major or Be "Undecided"?
Some colleges don't require you to apply within a major but do give you the option to say what you want to study. This gives you a choice: should you apply undecided, or indicate a potential major?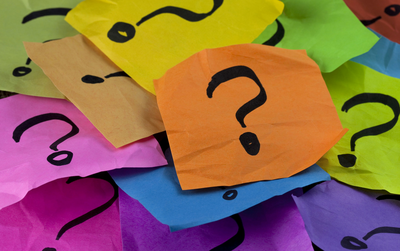 If you are leaning strongly toward an area of study and have the academic experience to back it up, it's smart to go ahead and indicate that interest. This can help show colleges where to focus on your high school transcript. For example, if you want to study biology and have excellent grades in natural science and math and have done research already, you should put own biology as a prospective major. Your prospective major will put your experience in context and show how interested you are in a subject.
That said, if you're really not sure and simply want to explore in college, there's nothing wrong with applying undecided. Many universities expect undergraduates to browse fields and often require them to take classes in all major subjects. Furthermore, switching your major is very common in college—at some colleges, more than half of undergraduates end up switching!
Just make sure that on your application, even if you don't indicate a major, you demonstrate strong intellectual interests and aptitude, either through your essays or extracurricular activities.
Make Sure to Apply to Non-Binding Colleges
As a final tip, make sure at least a few of the colleges you apply to do not bind you to a major or undergraduate division before you get to campus. The goal is to have as many options as possible once you get to April of your senior year.
One way to do this is to apply to liberal arts schools. If you really have no idea what you want to study, liberal arts colleges can be good choices since they encourage students to take a wide variety of classes and don't expect students to enter knowing what they want to study.
However, many other universities just accept general undergraduate applicants. Make sure as you compile your list of colleges you do your research and see where they stand on binding versus non-binding school/major choices.
Make sure you apply to a wide range of colleges and universities so you're not stuck choosing between being a chemistry major at one school and an art major at another come April of your senior year!
What's Next?
The best way to maximize your admissions chances is with a high ACT/SAT score. Need to fix a low math score? Get some tips.
Didn't get a good score on the ACT/SAT essay? You're not alone. Learn how to improve your essay on your retake with these ACT and SAT-specific essay guides.
Not sure of the ACT/SAT score you should be aiming for? See how to set a target SAT score or ACT score based on the schools you want to get into.
Want to improve your SAT score by 160 points or your ACT score by 4 points? We've written a guide for each test about the top 5 strategies you must be using to have a shot at improving your score. Download it for free now:
Have friends who also need help with test prep?
Share this article!
About the Author
Halle Edwards graduated from Stanford University with honors. In high school, she earned 99th percentile ACT scores as well as 99th percentile scores on SAT subject tests. She also took nine AP classes, earning a perfect score of 5 on seven AP tests. As a graduate of a large public high school who tackled the college admission process largely on her own, she is passionate about helping high school students from different backgrounds get the knowledge they need to be successful in the college admissions process.
Get Free Guides
to Boost Your SAT/ACT