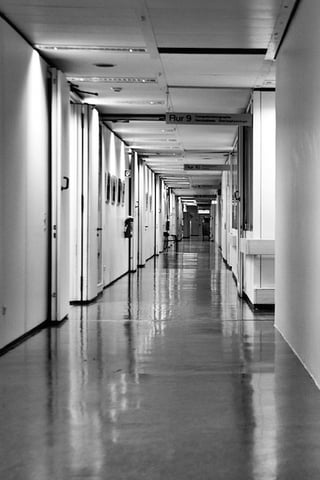 Interested in pursuing a career in medicine? If you are, being a hospital volunteer in high school is a fantastic way to test out the profession. If you're not interested in pursuing a career in medicine but still want to volunteer, that's great too!
Being a hospital volunteer is very rewarding, but it's also a lot of hard work. How can you become a hospital volunteer? Why should you volunteer at a hospital? What are the main duties of a hospital volunteer? I'll answer these questions and more in this guide.
What Are the Major Duties of a Hospital Volunteer?
Hospitals often have specific "jobs" set aside for volunteers, and you can request your job preference. You likely will stick with that one job and won't rotate duties. When you begin, you'll have an orientation and be trained for your position which is why you most likely won't rotate.
Here are the main types of hospital volunteer opportunities for high school students:
Greeter/Concierge/Information Desk/Customer Service: Greet patients and visitors to the hospital and help them find their destinations.
Clerical Assistant: Assist with filing, typing, and answering phones.
Mail/Magazine Cart/Flower/Balloon Delivery: Assist with sorting and delivering these items to patients.
Dish Washer: Help clean dishes and utensils from patients and visitors.
Patient Care Assistant: Assist patients to make them as comfortable as possible. For example, you might be getting extra pillows for patients or delivering meals.
For most hospitals, you'll be expected to commit to volunteering for at least 50 hours per year. Shifts are typically 4 hours (though this may vary by hospital). Expect to work once every other week (though, again, this may vary by hospital).
Depending on how many volunteers the hospital has you may or may not be working with other volunteers. If your hospital is low on volunteers, you'll likely be working alone. If your hospital has a lot of volunteers, you'll probably be working with other volunteers.
What Won't You Be Doing as a Hospital Volunteer?
As a volunteer, you won't be doing any actual medical procedures or advising patients. You'll simply be there to help with more basic tasks (such as delivering things and helping visitors and patients find their way around the hospital).
How Do You Find Hospital Volunteer Opportunities for High School Students?
To become a hospital volunteer, you should first conduct a quick Google Search for the hospitals in your area by searching, "[Town Name] Hospitals." After identifying your local hospitals, locate each hospital's volunteer program by Google searching, "[Hospital Name] volunteer." This should bring you to a page for the hospital's volunteer program.
If you're having trouble finding the information online, ask your high school guidance counselor for assistance. They likely can connect you with either the hospital or with another student who worked as a hospital volunteer (who can tell you how to apply).
Each hospital may have slightly different requirements to become a volunteer, but here are the most common requirements I've seen. To become a volunteer, all applicants (regardless of age) must:
Submit an online application
Do an interview with the volunteer manager
Get a TB test (some also require a flu shot)
Attend a volunteer orientation
Complete all forms
Submit to a background check
Some hospitals also require you to pay for a volunteer uniform, which costs $15-30
For potential volunteers under 18, you may also have to:
Be over age 15
Secure parental consent to volunteer
Submit a letter of recommendation from your high school guidance counselor, principal, or teacher
Commit to completing 50 hours of volunteer work in a year.
If you're wondering why there are so many steps and requirements, it's because you'll essentially become an unpaid employee of the hospital. You'll be interacting with their patients, and they want to make sure you'll be a good representation of the hospital.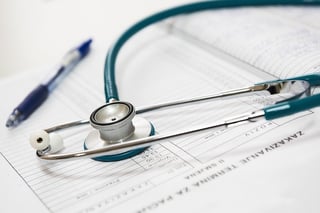 Who Would Be a Good Hospital Volunteer Candidate?
A good hospital volunteer is someone who is selfless, flexible, and be willing to do any job, no matter how small. Being a hospital volunteer will not always be fun. Many of the jobs require sitting at a desk, cleaning, or organizing. However, these jobs are necessary to keep the hospital running. Additionally, hospitals have a lot of emergencies come up, so your duties may get changed last-minute. You should be willing to do whatever is asked of you.
You also need to be upbeat and enjoy working with people to be a good hospital volunteer. You'll be talking to patients and visitors a lot. You shouldn't be shy. Many of the patients that you'll interact with are in the hospital because they're very ill. You might bond with patients who ultimately pass away. It'll be hard to watch, and you'll need to stay strong and positive through their journey.
A good hospital volunteer should also not be squeamish. You need to be prepared to see blood, scars, etc. Remember, you're in a hospital. It's pretty much inevitable that you'll see someone's blood being drawn or an IV being placed in a patient. If you can't handle that, then being a hospital volunteer is not something you'd enjoy!
While it's a hard job, there are many reasons you should want to be a hospital volunteer. Read on to learn more about them.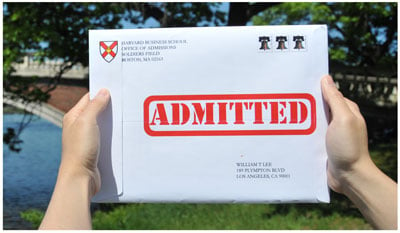 Want to build the best possible college application?
We can help. PrepScholar Admissions is the world's best admissions consulting service. We combine world-class admissions counselors with our data-driven, proprietary admissions strategies. We've overseen thousands of students get into their top choice schools, from state colleges to the Ivy League.
We know what kinds of students colleges want to admit. We want to get you admitted to your dream schools.
Learn more about PrepScholar Admissions to maximize your chance of getting in.
What Are the Benefits of Being a Hospital Volunteer in High School?
If you're interested in a career in medicine, being a hospital volunteer will give you a good idea of how working in a hospital will feel. However, it may not give you the best insight into your specific job of interest (i.e. doctor, nurse) since you're not going to be doing hands-on medical work. The most hands-on activities you'll likely be doing are helping patients find pillows to make them comfortable, turning the TV on for them, reading to them, or pushing them around in a wheelchair.
If you're interested in getting better insight into your specific job, you should consider job shadowing a doctor. You can also consider attending a summer medical program or doing a medical internship. However, you should know that you likely won't be able to get much hands-on medical experience until you're in college. Some high school summer medical programs offer some hands-on training, but it's rare.
While being a hospital volunteer is hard work, it has many benefits. You'll meet like-minded and generous people who are donating their time to help others. As I said before, while you may not get great insights into medicine, you'll get insight into the hospital environment and see if it's a place where you could potentially work down the road.
Volunteering at a hospital is also a great experience for your college applications, especially if you're interested in a career in medicine. Being a hospital volunteer shows colleges that you're serious about pursuing a career in medicine since you've already dedicated time to working in a hospital. Also, it's a free extracurricular experience that won't cost you anything other than time (and potentially the cost of a uniform or TB test).
Overall, volunteering at a hospital can be a great experience, and I'd recommend trying it if you're interested in a career in medicine or want to spend time helping others.
What's Next?
Interested in learning about other great extracurricular opportunities? Learn more about job shadowing, joining Model UN, and joining the high school newspaper.
Interested in learning about other medical experiences? Learn about 59 medical programs for high school students.
Learn how to write about extracurriculars for your college application!
Want to improve your SAT score by 160 points or your ACT score by 4 points? We've written a guide for each test about the top 5 strategies you must be using to have a shot at improving your score. Download it for free now:
Have friends who also need help with test prep?
Share this article!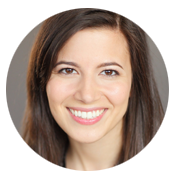 About the Author
As an SAT/ACT tutor, Dora has guided many students to test prep success. She loves watching students succeed and is committed to helping you get there. Dora received a full-tuition merit based scholarship to University of Southern California. She graduated magna cum laude and scored in the 99th percentile on the ACT. She is also passionate about acting, writing, and photography.
Get Free Guides
to Boost Your SAT/ACT