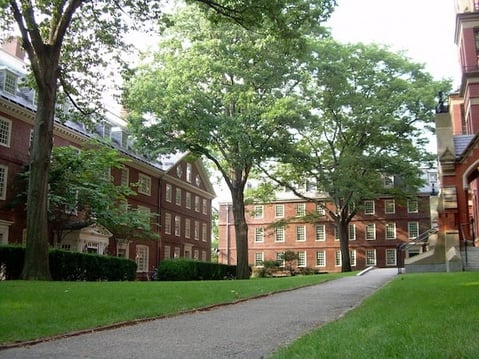 One of the reasons we talk about Ivy League colleges is because they belong to an exclusive club — but how many schools are in the Ivy League, actually? In fact, there are only eight universities belonging to the Ivy League. How those eight got there is a history lesson. But are those schools worth knowing, applying to, and attending? We'll answer all those questions, so read on!
Feature Image Credit: Ian Lamont
How Many Ivy League Schools Are There?
The eight schools in the Ivy League are:
Brown University - Providence, RI
Columbia University – New York, NY
Cornell University - Ithaca, NY
Dartmouth College - Hanover, NH
Harvard University - Boston, MA
Princeton University - Princeton, NJ
University of Pennsylvania - Philadelphia, PA
Yale University - New Haven, CT
Notice that all of the Ivy League schools are located in the northeastern section of the U.S. They are among the oldest schools in the nation, with most being founded during Colonial times.
The term "Ivy League" actually comes from the sports league that included these schools. There is no governing body that decides what schools can be in the Ivy League, and there are no special qualifications. Over time, the term grew to be defined differently, with a greater focus on academic prestige, but no schools have joined or dropped out of the Ivy League since it was created.
The Ivy League schools share a history, but that doesn't mean they are the same. Each school has its own personality, with a unique atmosphere, size, population, and course structure. For example, Columbia has an urban campus in New York City, while Dartmouth is rural and looks more like a traditional university with its ivy-covered walls.
Are Ivy League Schools Better Than Other Universities?
That's a good question, and the answer is as individual as each person. Some people thrive at Ivy League schools while others prefer public state universities or specialized liberal arts colleges. The good news is that with nearly 4,000 colleges and universities in the U.S. alone, there's something for everyone.
Each year when the best schools are assessed, the Ivy League schools make the list. But so do a lot of other schools not part of the Ivy League. MIT is considered a top school for engineering, UCLA is ranked number one in psychology, and Stanford is consistently considered a top-tier school. None are Ivy League, but all are top schools.
Top schools are selected based on a number of factors. U.S. News and World Report, for instance, produces a yearly list of top schools. They determine this based on 10 factors, including graduation and retention rates, faculty resources, competitiveness, financial giving, and average student debt after graduation. Each university is ranked in each category, then assigned an overall ranking.
In the 2022-2023 ranking of top national universities, only three of the top 10 were Ivy League — the rest were public and private universities not in the Ivy League.
How Hard Is It to Get Into an Ivy League School?
These schools are known for being some of the hardest schools to get into. Among all eight Ivy League schools, there is an average five percent acceptance rate. They are extremely competitive and count as reach schools for even the most accomplished students.
Nonetheless, Ivy League schools use the same admissions process as other colleges. They consider your overall GPA, any submitted test scores, your high school coursework and the number of advanced (Honors, AP, IB) courses, your admissions essays, and letters of recommendation. They also consider what you, personally, bring to the school. Do you have a special skill set? A unique talent? An especially impressive entrepreneurial spirit? Like other universities, Ivy Leagues are looking for diversity in their populations and want to know how you will contribute to their programs, campus life, and alumni network.
One factor Ivy League schools tend to weigh more heavily than others is legacy status, namely whether your parent or grandparent attended the same school you're applying to. Many universities have stopped using this criteria, but legacy status still provides a considerable boost to your application at some of the Ivies, including Penn, Cornell, and Dartmouth.

Do You Need to Attend an Ivy League School to Be Successful?
The short answer is no. Plenty of successful people didn't go to an Ivy League school or even any college at all. The greatest indicator of success is your willingness to work hard and maximize your skill set.
Statistics from PayScale do show that Ivy League graduates generally make more money than graduates from other colleges, both starting off and later in their careers. But keep in mind that Ivy League students are already high achievers when they enter college. It could be argued that many would become leaders in their fields regardless of where they went to school. And plenty of non-Ivy League graduates are highly successful in whatever they choose to do.
Also keep in mind that many of the nation's top business and political leaders attended non-Ivy League schools for their Bachelor's degrees, then applied to the Ivy League for their graduate degrees. If attending an Ivy League university is your dream, but the competitive undergraduate admissions process makes that impossible, consider applying as a transfer or a graduate student.
So, Are Ivy League Schools Worth It?
Ivy league schools offer a number of benefits to students, but they also have some drawbacks and are far from being right for every student.
Pros of an Ivy League Education
Ivy League schools have fantastic name recognition. Everyone has heard of them and knows they are good schools. As such, they enjoy an elite stature – there are only eight, and it's a big deal to be accepted at one, let alone graduate from one.
In addition, you know you are getting top professors and experts in their field when you walk into an Ivy League classroom. These schools are well-funded, so any resource you need is available to you, whether it's a book written by your economics professor or the best lab equipment available in chemistry. No matter your program of study, you will be provided an excellent education. This means you don't need to seek out a specific school for a specific major.
Then there are the students surrounding you. Your classmates are likely to be hard-working, driven, and academically minded, and being around them can both encourage and motivate you to do your best. When you graduate, those same students and other graduates will form a tremendous network to help you navigate the working world.
Finally, Ivy League schools typically offer substantial need-based financial aid, much of it in grants rather than loans. Many students will be able to graduate from an Ivy League university with less debt than they would accrue at another private (or even out-of-state public) university.
Cons of an Ivy League Education
All of the schools are located in the Northeast, so depending on where you live, there's a good chance you will be quite far from home. And if you've grown up in that area, you may want to explore education in a different part of the country.
If you're more concerned with finding the best school for your choice of major, you may find better opportunities at other top schools outside of the Ivy League, which are typically focused on the liberal arts. For instance, you might choose Savannah College of Art and Design if you want to study painting or graphic design, or Carnegie Mellon if you're interested in computer engineering. As we've determined from looking at university rankings, there are many top universities, and you might prefer one that has a particularly strong program of study that matches your interests.
The competition at Ivy League schools is consistently intense, and they are known for being high stress environments. If you don't thrive in this type of environment, it might not be the place for you. Another school might give you the opportunity to meet more friends and enjoy a balance of academics and social life, resulting in a much better college experience.
Finally, even with the availability of scholarships, tuition at these schools is quite high. It generally starts at over $50,000 per year, and once you add on living expenses and fees, that number goes up to over $80,000. Unless you can show need, you will need to cover that entire expense or apply for outside scholarships to get these costs down.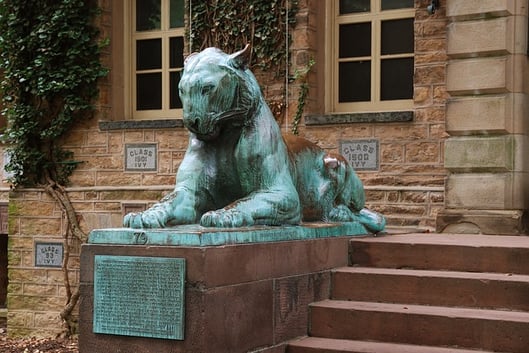 Should You Apply to an Ivy League School?
Once again, the answer is "it depends!" We'll walk you through some of the factors to consider if you're thinking about applying to Ivy League schools.
Yes, if…
You meet the minimum admissions requirements, which can be found on each school's website. That minimum usually encompasses test scores, GPA, and completion of the application requirements.
You have visited and feel a natural affinity to the school. Many argue that this is the most important determining factor when choosing a school. Take the time to tour the campus and see if you can imagine yourself there. Talk to professors and talk to other students and gauge your comfort level with them.
Your desired program of study is well represented there. For instance, Penn is the only Ivy to offer an undergraduate nursing program while Columbia is known for the strength of its Creative Writing program. Be sure to research your planned department of study and ask questions about how that department is preparing students for their future when you visit.
You're a legacy and it's important to you to carry on the family tradition. If everyone in your family is a Dartmouth grad, go for it! If you've grown up rooting for a certain team or hearing stories about your parents' antics at Columbia, it makes sense that you would want to carry on the family traditions.
You are applying to other schools with higher admissions rates. It's never a good idea to apply to only one school, particularly one that is highly competitive. An Ivy League school is a reach even for the most qualified student, so definitely hedge your bets by applying to schools where you are confident you'll be accepted.
No, if…
You don't meet the requirements. You will waste time and money applying to any university where you don't meet the minimum requirements. That goes double for the Ivy League. Save your energy for the schools that are within reach and would be happy to have you.
You are only doing it for the name, not because you think it is a good fit. Choosing a college isn't about impressing others. It's about finding the place that will bring out the best in you, academically, socially, and intellectually.
You don't thrive in competitive environments. If you are naturally high-stress, it won't benefit you to be in a higher-stress school. Your goal is to attend a school that will challenge you, but not so much that it leads to failure.
The location or cost is out of your preferred range. If you meet all the requirements for admission, research what your costs will be after factoring in scholarships, and still can't afford the school, it's best to look for alternatives in your price range. Likewise, if you don't like the environment of the Northeast or it feels too far from home, it's better to find a top school that makes you more comfortable.
What's Next?
Now that we've answered the question "how many Ivy League colleges are there?" check out What Are The Ivy League Schools? Should You Go To One? for more details on these historic schools.
To focus on what it takes to get into these schools and just how competitive they are, read What Are The Ivy League's Acceptance Rates For 2022?
For more information about how Ivy League colleges earn their rankings, go to Ivy League Rankings: What Do They Really Mean?
And to discover if your favorite school is in the Ivy League, find out here: Is Stanford An Ivy League School? Is Duke? MIT?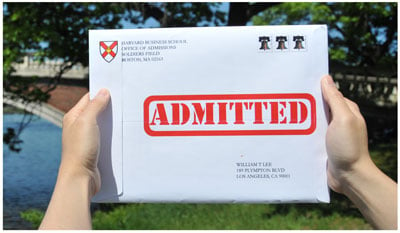 Want to get into Harvard or your personal top choice college?
We can help. PrepScholar Admissions is the world's best admissions consulting service. We combine world-class admissions counselors with our data-driven, proprietary admissions strategies. We've overseen thousands of students get into their top choice schools, from state colleges to the Ivy League.
Learn more about PrepScholar Admissions to maximize your chance of getting in.
Have friends who also need help with test prep?
Share this article!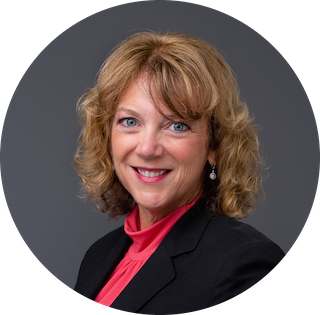 About the Author
Rebecca has a doctorate in Educational Leadership and taught high school English for over 20 years. Her students consistently earned top scores on the SAT and ACT, AP Language and AP Literature exams. She worked one-on-one with students through her own tutoring and educational coaching business and believes that individualized attention and personal connection are the keys to success. Rebecca is the author of the parenting book Teenagers 101: What a Top Teacher Wishes You Knew About Helping Your Kids Succeed, which provides tips for parents on how to help their kids reach their full potential. As a content writer for Prep Scholar, she hopes to help guide students and parents through high school and make the transition into adulthood as stress-free – and informed – as possible.
Get Free Guides
to Boost Your SAT/ACT