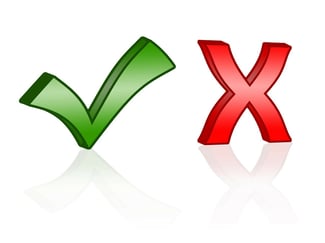 What can you do if you took the SAT already but you decide you want to cancel your test scores?
First, stop and take a step back. Ask yourself if you're sure. Once you cancel your test scores, there's no going back.
Second, figure out - can you still cancel your scores? CollegeBoard has a very strict deadline about this and if you miss that deadline, then they won't budge.
So what can you do? Well, I'm here to help you 1) assess whether you should cancel; 2) know what steps you need to take to cancel; and 3) know what to do if you miss the deadline to cancel, but still need to deal with a poor score.
Why are you canceling? Should you really do this?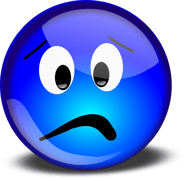 You may have felt unsure about your answers, or you may have taken longer than the people around you to complete the test and are worried that you did poorly. However, keep in mind that everyone feels bad coming out of a test. For tests as long as the SAT, it's best not to make an impulsive decision about canceling.
If you cancel your test, then you are probably going to have to take it again. Besides, it's possible that you did better than you thought you did. This is very common!
But you have to keep in mind - once you cancel your test scores, you can't take it back. Know that there are other options. Score Choice is one such deal, where you can choose which scores you send to colleges, so your low scores won't necessarily have the terrible impact you think it will. However, some schools do require that "all scores" be sent out, so its important to consider where your top choice schools fall on this list. Take a look at Which Colleges Superscore the SAT to find out!
There is another option as well - you can cancel the free score reports so that they don't go out! This way, you don't have to cancel your scores ahead of time, and you can decide whether anyone else sees them. Until then, you are the only one who will. I talk about this topic more in the last section of this article, so make sre you check that out.
So, basically, you have a lot of options. But you still don't know what to decide?
In cases like these, I would recommend you carefully go over the checklist we provided below. If you answer YES to any of the questions in the checklist, then you may want to consider canceling. But if you answer no, then what you should really do is step away, and wait for the results, knowing that you did the best you could have that day.
CHECKLIST: When should you consider canceling your score?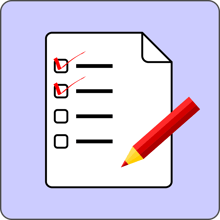 You panicked while taking the test and missed a lot of questions
You ran out of time repeatedly and could not complete one or more sections
Your equipment malfunctioned [your calculator spazzed or ran out of batteries, your pencils all broke and there was no sharpener and it turned out they weren't #2 anyway]
You were sick during the test
Something happened during the test that you found disruptive [there was construction outside, someone in the room had a medical emergency, etc.] and this really shook up your performance
You were late to your test [because of transportation, you woke up late, etc] and because of that you've been distracted the whole time
You top choice college is one that requires you to send in all your scores, and does not allow Score Choice
You are 100% sure that you filled in your answer circles wrong on an entire section or more (Note: This is possible to fix with Hand Score Grading, $55, by CollegeBoard - check out our article on it here.)
You fell asleep during the test
If you answer YES to any of the questions on the Checklist above, and you know you want to cancel, then you need to go through the steps outlined below.
What steps should you take to cancel your SAT score?
At the test center, immediately after the test
Ask the test supervisor for a Request to Cancel Test Scores form
Complete the form and sign in
Return the form to the test supervisor before leaving the test center
If you decide to cancel after leaving the test center
You must submit a written request to CollegeBoard by 11:59 PM EST on the Wednesday after the test
You cannot submit test score cancellation requests by phone or email because your signature is required. Yes, it's a hassle, but it is necessary so that they know it's not someone trying to maliciously erase your test.
You need the following information:
The SAT Request to Cancel Test Scores form found here
The test date
The test center number
Your signature (required)
Remember, once you submit a request to cancel your scores, your scores cannot be reinstated under any circumstances and will not be reported to you or any of the institutions you selected.
IMPORTANT: What's the SAT Cancellation Deadline?
You must cancel no later than 11:59 PM EST on the Wednesday following the test date.
The only exception is students with disabilities. Because of the extended school testing window, students with disabilities who test in school based testing have until the Monday, 1 week after the published test date to cancel their scores.
How to Send in Your Request:
By Fax:
610-290-8978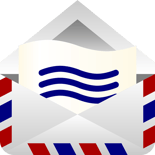 By Overnight delivery with USPS Express Mail:
SAT Score Cancellation
P.O. Box 6228
Princeton NJ, 08541-6228
By FedEx, UPS, other Overnight Mail Delivery:
SAT Score Cancellation
1425 Lower Ferry Road
Ewing NJ, 08618
NOTE: The mailing or Fax label should read ATTENTION: SAT Score Cancellation
What if you miss the deadline? What can you do?
Option 1: Accept what CollegeBoard says and be sad
According to CollegeBoard, if you wait until after the deadline, then there's nothing you can do. Your score will become a part of your permanent record
Option 2: Be Clever!
You can use Score Choice to prevent universities from seeing your bad score.
You can make changes to your score recipients easily in your My SAT Account. You can change these recipients until 11:59 PM EST on the Monday one week after your scheduled test date.
If for some reason you cannot delete score recipients altogether, change the recipients to colleges you aren't interested in; some college will get your score, but your chances with your top-choice colleges won't be damaged.
Note: if you remove score recipients but then later learn that you did very well, then you will need to pay $10.50 per school to send those results. However, if that's the price you pay for some peace of mind, then it might be worth it. If you decide to cancel, then be prepared for that possible expense.
Basically, if you act within a week, after the initial deadline to cancel your scores, there are still ways to keep your scores from getting to your top-choice schools!
What's Next?
If you haven't taken the test yet and know you don't want to, then check out How to cancel your SAT registration
Want to register for the SATs at a later date? Make the process faster with our step by step picture guide Step-by-Step Guide with Pictures SAT Registration
Maybe you're not sure whether you want to take the SAT, but keep in mind Future Years' SAT Test Dates, Schedules, and Deadlines
Want to improve your SAT score by 160 points? We've written a guide about the top 5 strategies you must be using to have a shot at improving your score. Download it for free now:
Have friends who also need help with test prep?
Share this article!
About the Author
Anna graduated from MIT where she honed her research interests in Earth Science and Social/Political Science. She has years of tutoring experience, loves watching students learn and grow, and strongly believes that education is the cornerstone of our society. She is passionate about science, books, and non-profit work.
Get Free Guides
to Boost Your SAT/ACT