You registered for the SAT, but as test day draws near, you find that you don't want to take the test anymore! You may want to take the ACT instead, or maybe you decided to opt out of the SAT altogether and apply to colleges that don't require you to report SAT scores. But what can you do?
Well, first, don't panic!
We at PrepScholar noticed how hard it was to find this information online, so we put it all together for you in one place.
Here are some things you need to consider:
Can you cancel the SAT test?
Can you get your money back?
Will this go on your permanent record?
Do you need to cancel your SAT to change your test date?
Canceling Your SAT Without a Refund
If you don't want to take the test on a certain day and you don't want to reschedule, then to cancel the test, all you need to do is not show up on test day. The College Board emphatically states that it is not necessary to notify them of this. And they also note that no score reports will be sent out as a result.
Your no-show will not show up on your record. Because the College Board will count it as a missed test, which could happen for any number of reasons, they do not keep records of who misses their tests. The way they see it, you paid the fees already, and if you miss the test, then that's on you.
This is good, because it means there's only one thing you have to do to cancel your SAT. Just don't show up for the test. However, if you do this, you won't get a refund for the test you missed. If you're interested in getting some of your money back, keep reading.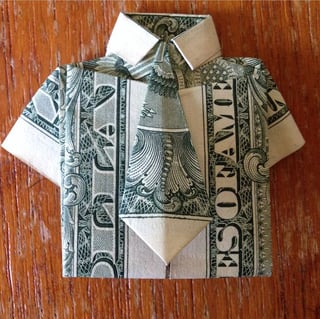 Canceling Your SAT With a Partial Refund
Unfortunately, no matter how early you cancel your SAT registration, you won't get a full refund. Therefore, it's best to hold off on actually completing the online registration in the first place until you're absolutely sure you want to take the test on that date. Once you've registered, at best, you'll only get a small part of your money back.
How Do You Get the Refund?
The College Board states that students who don't want to transfer their registration to another test date or location should contact Customer Service. We've included the Customer Service information below for your convenience.
If you call Customer Service, it's possible you may receive a partial refund of up to $10. (The full price you paid for the SAT is $46, or $60 with the essay, so they refund you only about 1/5 of the total.) In order to get the refund, you must call at least five days before your exam date. After that, there's no chance of a refund.
Remember, once you call and cancel, there is no going back - you will not be able to take the test on that test date and the College Board will not report the scores from this test date.
Refunding Question and Answer Service
If you ordered the Question and Answer Service but are now canceling your SAT registration, it's also possible to get that fee refunded. To get the refund, you must call Customer Service. Any additional score reports that you ordered are also refundable if you were absent the day of the test.
Refunds are processed six weeks after the test date.
Is There a Difference Between Canceling and Not Taking the Test?
According to the College Board, there is no actual difference between calling and canceling your SAT and not taking the SAT on test day. In other words, whichever action you decide to take, their records of you will not show any difference.
The only difference is monetary. If you call in to cancel at least five days before, you may get a partial refund ($10). Perhaps just as importantly, canceling means that you may get refunded for any additional services you paid for, like QAS.
Changing Your SAT Exam Date
Remember, you should only cancel your SAT if you don't ever plan on taking another SAT. If all you want to do is change the date of your SAT, you don't need to cancel your test to do that. However, there is a fee for rescheduling your SAT (although it's less than canceling your SAT and registering for a new test).
It costs $29 to reschedule your SAT, and you can do this anytime, even after your original test date (as long as you didn't show up for it).
We have an entire guide on how to reschedule your SAT, but below are the key steps to take:
Sign in to your College Board account.
On the "My SAT" page, you'll see the tests you're registered for. Click "Change Registration" under the test that you want to reschedule.
You'll next see a new page with your SAT admission ticket information on it. At the bottom of the page, click "Change my test date."
You'll be brought to a new page where, under "Test Date", you can see the new SAT date(s) you can change to. Select the one that works best for you.
Next select your test center, confirm your personal information is correct, and pay the reschedule fee.
When you're finished, you'll receive an email confirmation and a new admission ticket with your updated test date.
How to Contact College Board Customer Service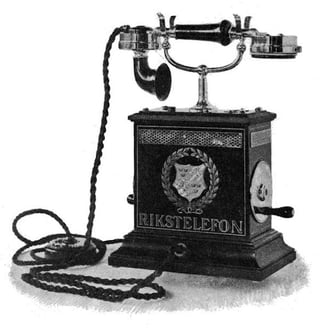 By telephone (the best and fastest way to get a response)
Domestic: 866-756-7346
International: 212-713-7789
Services for students with disabilities: 212-713-8333
TTY (for deaf or hearing impaired) Domestic: 888-857-247
TTY (for deaf or hearing impaired) International: 609-882-4118
Summary
To go over your options once more, here's what you can do to cancel your SAT test.
Canceling before the test: If you cancel up to 5 days before the test date, then it's possible to get a refund up to $10, plus the QAS or score reports refunded.
Day of the test: If you simply do not show up to the test and cancel by default, then you do not get any test refund, but you can still cancel the QAS for your 'missed test'.
After you take the test: If you want to cancel after taking the test, then you should look into How to Cancel Your SAT Scores. There is a strict deadline on this, so make sure you send them the cancellation before midnight, the Wednesday after your test.
What's Next?
If you want to re-register for the SAT, then check out Step-by-Step Guide with Pictures SAT Registration.
Needed to cancel because of the test location? Then check out How You Can Pick the Best SAT Test Locations.
Maybe you're not sure whether you want to take the SAT, but keep in mind Future Years' SAT Test Dates, Schedules, and Deadlines
Want to improve your SAT score by 160 points? We've written a guide about the top 5 strategies you must be using to have a shot at improving your score. Download it for free now:
Have friends who also need help with test prep?
Share this article!
About the Author
Anna graduated from MIT where she honed her research interests in Earth Science and Social/Political Science. She has years of tutoring experience, loves watching students learn and grow, and strongly believes that education is the cornerstone of our society. She is passionate about science, books, and non-profit work.
Get Free Guides
to Boost Your SAT/ACT