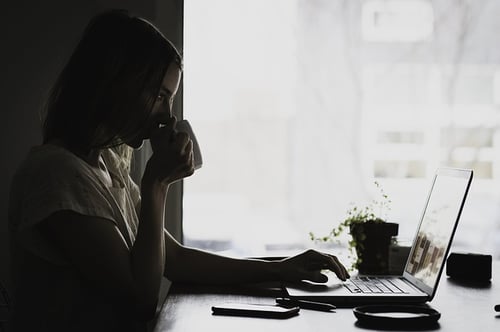 So you've recently taken the ACT. Congratulations! But now you are probably wondering when and how you will be able to see your ACT scores. Where can you see your ACT scores? Read on to learn when ACT scores become available and how to check your ACT scores online.
NOTE: Looking for ACT scores from before Spring 2008 or forgotten your ACT ID? Then you should check out our article on how to get old ACT scores first!
When Do ACT Scores Come Out?
Your ACT scores will be posted on the official ACT, Inc. website a few weeks after you take the test. They will not be emailed to you directly, so you'll have to access your scores yourself by logging on to your ACT account.
Multiple-choice scores are usually available 10 days after the test, with your Writing scores added on about two weeks later (for exact dates, see our article on when ACT scores come out). Note that your Writing score will take a bit longer since it's being graded by actual people and not machines.
All ACT scores should be posted eight weeks after the test date at the very latest. (Your ACT scores could take a bit longer if you live outside the US or Canada.)
Be aware that there is no way to speed up or prioritize your test scoring. The priority report option on the ACT website refers to sending scores to colleges—not getting a faster score report. Colleges will not be sent your ACT scores until the full report (including your Writing score, if you took the ACT with Writing) has been processed.
How to Get Your ACT Scores: Step-by-Step Guide
Now that you know when ACT scores come out, how can you actually see your ACT scores? Here is a step-by-step guide to teach you how.
First,log on to your ACT Web Account; using the user ID and password you created when you originally signed up for the ACT.
If you forgot either your user ID or password, use the "Forgot User ID?" or "Forgot password?" links to retrieve your account info.
Once you log in, you'll be taken to your ACT Student home page, where you will see a summary of your test registration dates. Click on "Your Test Dates And Scores" in the left column to get to your ACT scores:
Next, you'll see a table with the date(s) you took the ACT, the type of test you took (ACT or ACT Plus Writing), and a link to view your scores. (Incidentally, you'll also see any test dates you signed up for and later cancelled, such as my September 2009 test in the screenshot below.)
Click on "View Your Scores" to be taken to your ACT scores page:
You will then be prompted to enter your password one more time. Don't worry, it's the same one you used before!
Finally, you'll arrive at your ACT scores page.
On this page, you'll see your composite ACT score (out of 36), your section scores, and your subscores. The subscores are useful in that they give you detailed information about your subject area performance.
Unfortunately, unlike with the SAT, with the ACT you won't get to see your exact raw scores. (For more information about how the ACT is scored, see our article.)
If you click on the "Download student score report PDF" link, you'll get a PDF report with even more details about your percentile scores, potential areas of improvement, and other pieces of information you can use to boost your ACT score!
What to Do Once You Get Your ACT Scores
Once you've seen your scores, the first step you should take is to determine whether you met your ACT goal score or not. Even if you didn't, were you pretty close to it, or pretty far from it? Your answer to this question will help you decide whether you should retake the ACT.
For example, if you were aiming for a 30 but got a 24, it'd probably be in your best interest to retake the test. In this case, be sure to focus on improving your weaknesses in your prep. On the other hand, if you were aiming for a 32 and got a 31, you might be satisfied with these results and decide not to retake the ACT.
If your score is lower than you wanted it to be and you don't have time to retake the exam, you should definitely put in extra effort into making your college applications as strong as possible. Try to keep up your GPA and write a great personal statement so you can give yourself your best shot at getting accepted to college.
Recap: How to Get ACT Scores
This is pretty much all there is to getting your official ACT scores. Once again, you will not receive a score report by email or snail mail, so make sure you have your user ID and password ready to go the day your ACT results are scheduled to come out.
In addition, once you've seen your ACT scores, take some time to determine whether they are high enough for your schools as well as whether you want to retake the exam or not.
What's Next?
You've seen your official ACT scores. Now, the important question is what you should do with them. Should you retake the ACT? Figure out whether you should in our three-step guide.
What's a good ACT score? Discover your target score using our expert guide.
Still debating between taking the ACT and SAT? Learn which test is easier and get tips on how to choose the right one for you.
Unhappy with your ACT scores? PrepScholar might be the program for you. We guarantee an improvement of 4 points on your current ACT score, or your money back.
We have the industry's leading ACT prep program. Built by Harvard grads and SAT full scorers, the program learns your strengths and weaknesses through advanced statistics, then customizes your prep program to you so you get the most effective prep possible.
Check out our no-commitment 5-day free trial today:
Have friends who also need help with test prep?
Share this article!
About the Author
Halle Edwards graduated from Stanford University with honors. In high school, she earned 99th percentile ACT scores as well as 99th percentile scores on SAT subject tests. She also took nine AP classes, earning a perfect score of 5 on seven AP tests. As a graduate of a large public high school who tackled the college admission process largely on her own, she is passionate about helping high school students from different backgrounds get the knowledge they need to be successful in the college admissions process.
Get Free Guides
to Boost Your SAT/ACT