You've taken the ACT and are now waiting for your scores. This can be a tense time, but knowing when exactly to expect your ACT results can help you plan ahead.
When do ACT scores come out exactly? In this article, find out when your test scores will become available, how to get your ACT results as fast as possible, and what to do once you have them.
How Long Does It Generally Take to Get ACT Scores?
ACT results normally start to come out online around 10 days after your test date. Because the ACT is taken on a Saturday, your scores will usually come out on the second Tuesday after your test date.
Occasionally, ACT scores might take longer than 10 days to come out. The official ACT website offers a range of possible score release dates for each test. Generally, the earliest possible release date is 10 days after the test date, and the latest possible release date is six to seven weeks after the test date.
If you took the ACT with Writing, your multiple-choice scores will become available online around the same time as everyone else's; however, your essay score will typically take an additional two weeks. In other words, your complete ACT scores will come out, at earliest, a little more than three weeks after your test date.
When Exactly Do ACT Scores Come Out?
ACT score release dates will vary depending on your test date. We created the tables below for you to see when you can expect your ACT results to become available.
2022-2023 ACT Score Release Schedule
The test dates, but not the score release dates, have been confirmed by ACT, Inc.
| | | |
| --- | --- | --- |
| ACT Test Date | Multiple-Choice Scores Release | Complete Scores (w/ Essay) Release |
| Sept 10, 2022 | Sept 20, 2022 | Oct 4, 2022 |
| Oct 22, 2022 | Nov 8, 2022 | Nov 22, 2022 |
| Dec 10, 2022 | Dec 20, 2022 | Jan 3, 2023 |
| Feb 11, 2023 | Feb 28, 2023 | Mar 14, 2023 |
| Apr 1, 2023 | Apr 11, 2023 | Apr 25, 2023 |
| June 10, 2023 | June 20, 2023 | July 4, 2023 |
| July 15, 2023 | July 25, 2023 | Aug 8, 2023 |
Have a feeling you'll need to take the ACT again?
Download our free guide to improving your ACT score by 4 points.
Note that these are the earliest possible dates for your ACT scores to come out. Many students have their scores delayed by a few days as ACT, Inc. gets all the scores together. Don't be too alarmed if your test scores are delayed by a week or so. Beyond that point, though, it might be a good idea to call ACT, Inc. and ask about the status of your test.
ACT Writing scores usually come out about two weeks after your multiple-choice scores are released. ACT, Inc. does a great job of getting its scores out as early as possible instead of waiting for all students to be ready before releasing them in a batch.
What Time Do ACT Scores Come Out?
ACT scores are released in batches and are usually posted once a day at around 12 am Central Time (10 pm Pacific Time, 11 pm Mountain Time, and 1 am Eastern Time).
If your test scores don't show up after this time on a particular day, you'll have to wait a whole day and then check if they come out the next day. This information will hopefully help with your stress and keep you from compulsively checking for ACT scores throughout the day!
When Are ACT Scores Available to Schools?
After taking up to a week to process your score report request, ACT, Inc. will batch up your score report with others going to the same school.
Colleges receive ACT score reports at least once every two weeks, but some schools get them more frequently. UVA has stated that it gets score reports electronically at least once a day—but gets scores even more frequently closer to application deadlines.
If you put down a school as one to receive one of your four free score reports, that school might even be able to see your ACT scores before you can depending on how frequently it gets scores from ACT, Inc.
It's also important to note that ACT, Inc. will not send out your ACT scores until your whole test has been scored. So if you've taken the Writing section, your scores won't go out until your Writing scores, too, have been determined.
Opting for a priority report (instead of a regular score report) shortens the initial processing time to two working days after your request and typically gets your ACT scores to schools three to four business days after your request has been processed.
Note that ACT, Inc. cannot send out a score report until your test has been scored. Unless you've gotten your ACT scores and have a college application deadline fewer than seven weeks away (or three weeks for the ACT without Writing), ordering priority reporting isn't worth it.
Note: If you took the ACT through State and District, School, or DANTES testing, your online scores will likely not become available until after you get your paper score report in the mail.
How Do I Check My ACT Score?
The fastest way to view your ACT scores is to go online to your ACT account. Once you log in, you'll see a list of the ACT test dates you have scores for: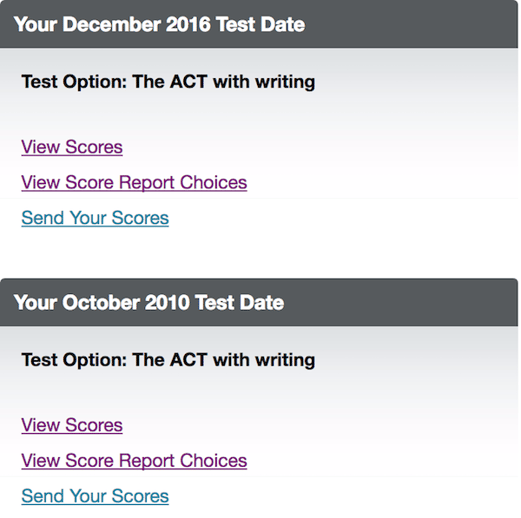 Next, click on "View Scores" for the test date for which you want to view your ACT scores. You'll be taken to a screen on which you have to reenter your password (for security's sake):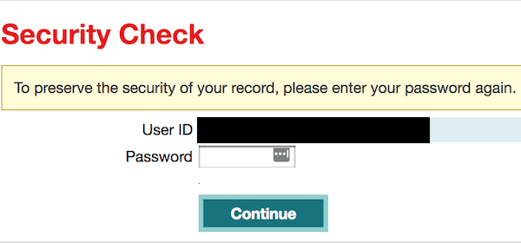 Once you enter your password again, you'll be taken to a page with your ACT results. For a more detailed explanation on how to get your scores, check out our step-by-step guide.
Why Does It Take So Long to Get My ACT Score?
It might seem as though grading shouldn't take long since ACT tests are scored automatically. But remember that hundreds of thousands of students take the ACT on each test date. What's more, all of these things need to happen for each student taking the test:
All of this happens on a nationwide scale, so clearly ACT, Inc. has a significant logistics challenge to deal with! When all's said and done, though, ACT, Inc. strives to get test scores out as soon as possible so students like yourself can plan ahead for college.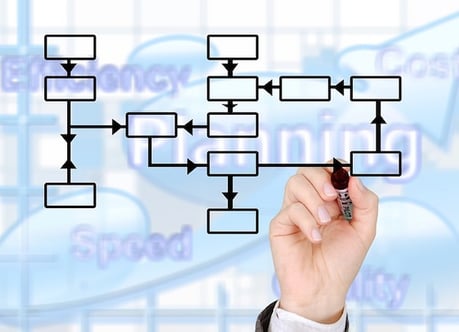 ACT Results: 2 Options for Next Steps
Once you get your ACT scores back, you have a couple of options for what you can do next.
Option 1: Retake the ACT
If you're not happy with your scores, you might want to consider retaking the ACT. You can refresh your memory on how to sign up for the ACT with this article.
Whether you retake the ACT ultimately boils down to two factors: what your target score is and how likely you are to improve your score. Your ACT target score is determined by the average ACT scores of the schools you want to get into. If your ACT scores are a lot lower than your target score is, it might be worth retaking the test.
It's not enough, however, to look at your ACT results and say, "Well, I didn't do as well as I wanted, so I'd better take it again." As we discuss in our article on ACT score decreases, there's about a 50-50 chance that if you retake the ACT, you'll score the same or lower than you did before. And the odds of a score decrease are even higher if you don't put in much studying time.
To improve your composite ACT score by 1 to 4 points, you'll need to put in around 40 hours of smart prep. Increasing your score by more than this requires even more time and energy. This doesn't mean just brute-forcing it by doing as many practice tests and quizzes as you can get your hands on; instead, you'll want to use a system that focuses mainly on your weaknesses and helps you improve them.
Keep in mind, too, that if you're applying to a school that requires all ACT scores be sent, you'll likely have to send this test's score as well unless you delete it from your record.
The bottom line: if you're able to put in the time and energy to improve your score, then it's worth retaking the ACT. Otherwise, it's just a waste of money and a Saturday morning!
Option 2: Send Your ACT Scores to Colleges
If you're completely satisfied with how you did on the exam, then your next step is to send your scores to all the colleges you're applying to. We've also got a complete list of school and college codes you can use to send your ACT scores.
What's Next?
Know you want to retake the ACT but not sure when to do it? Check out all upcoming ACT test dates to find out when you can take the test next. For tips on the best time for you, read our article on the best ACT test dates.
What ACT score do you need to get into college? Get the answer to this question by reading our guides to what the average ACT score for college is and the minimum score you'll need to get in.
When's the last date you can take the ACT and still have your scores get to schools in time? Find out with these articles about the last ACT dates for early admissions deadlines and regular admissions deadlines.
Also, check out our free guide on the 5 most important strategies you need to know to improve your ACT score by 4+ points.
Have friends who also need help with test prep?
Share this article!
About the Author
As co-founder and head of product design at PrepScholar, Allen has guided thousands of students to success in SAT/ACT prep and college admissions. He's committed to providing the highest quality resources to help you succeed. Allen graduated from Harvard University summa cum laude and earned two perfect scores on the SAT (1600 in 2004, and 2400 in 2014) and a perfect score on the ACT. You can also find Allen on his personal website, Shortform, or the Shortform blog.
Get Free Guides
to Boost Your SAT/ACT