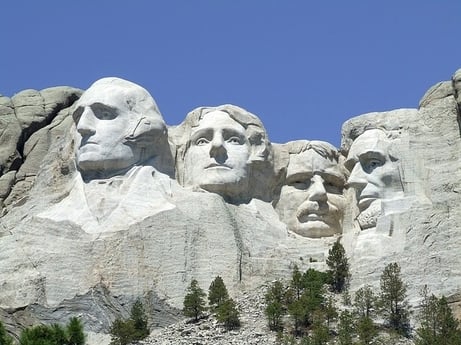 Hoping to be your class president? Winning the position takes a lot of work, but you can absolutely make it happen. Why should you trust me? I was my Junior Class President and Student Government President my senior year, so I know what it takes to get there. In this article, I've outlined every step you need to take to become class president: starting with just getting on student council freshman year, all the way through running in a big election as a senior.
Why Do You Want to Be Class President?
Before I talk about how to get elected, I want you to think about why you want to become class president. Do you want to improve school dances? Do you want to have a wider variety of school lunch options? Create a class field trip? Start a fundraiser?
All of these reasons are legitimate. You need to figure out what your own goal is. If you're having trouble, sit down and brainstorm. Think about all the events your student government plans. Which did you attend? Were there issues at these events? What could have been done better? Is it something you could change? This brainstorming should lead you to some ideas of why you want to become president of your class or school.
Why do you need a reason to want to be class president? It'll keep you motivated during your campaign, and it'll help you explain to your classmates why they should vote for you. I'll delve into this in-depth later on in this article.
First, I'll go over the two major steps you need to follow in order to run a successful campaign.
Step 1: Start Early
If you want to be president of your class or high school some day, you need to start working towards that goal early.
Plan to join student council your freshman year, but don't expect to be elected president. Freshman student council elections are usually a mess. Freshman elections typically happen within a month of starting school, so no one knows each other. The person elected president is usually the person whose name other students have heard the most. It's not usually based on competence or trust.
My recommendation for freshman student council elections: Run for one of the "smaller" offices such as secretary or treasurer. There is usually less competition for these positions, so you'll have a better shot of being elected. During freshman year, your aim should just be to get on the council. Once you're on it, you'll be able to prove your effectiveness as a leader and can start the climb towards president. I was elected Freshman Treasurer, and then Sophomore Vice President, and then Junior Class President.
But by starting early, I don't just mean joining the council early...
Step 2: Maintain Relationships
You need to work from the start to build relationships with your classmates so that they know and trust you. This is the most important step to becoming Class President.
Students want to elect someone they like and know is competent. Be a leader in the classroom. Participate in class discussions and get good grades, it's how you'll prove your competence. Don't be the class clown or the student who's always on their cell phone or asleep.
Interact with the students around you. Sit with different groups at lunch. Talk to them about their concerns and what changes they'd like to see happen at the school.
If you're not currently on student council, ask if you can attend their meetings. Some student councils allow students who're interested in joining to sit in on their meetings, and some host an occasional meeting (monthly, bi-monthly, annual, etc.) for students who're not on the council to voice their concerns and ideas.
Also, if you're not currently on student council, ask members of student council if they need help with their events. It's a great way to test out student council to see if it's right for you, and it's also a great way to show you're fit to be on student council/leading student council.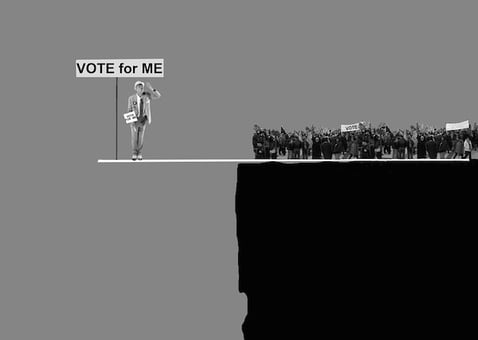 With my advice, you won't be quite so lonely!
How to Run a Winning Election
The two steps I mentioned above will start you on the path to becoming president of your class, but to run a winning election you'll need to do more.
#1: Get Your Name Out There
To win an election, you need to market yourself. Start by creating a slogan, even if it's as simple as "Lauren for Junior Class President." You want to use one slogan for your campaign that will be used on all of your marketing materials so that your name becomes recognizable. If you don't come up with one slogan and instead use multiple slogans or designs, people may get confused. You want one good slogan that you'll use across all of your material to ensure a clear, focused campaign that'll create name recognition. Think about all of the US presidential campaigns; the posters always have one design from which they never stray.
#2: Put Up Posters With Your Slogan
The posters can be super simple; even just a print out of the slogan on normal computer paper will work. However, you should have a lot of them. The exact number will vary proportionally to the number of students in your class (or school, if you're running for the overall Student Government President). What I mean by that is if your class has 100 students, 10 posters may be enough, but if you have 1000 students in your class, you may want to put up 50 or more posters. Count on some posters being ripped down or disappearing. Most schools have rules against this, but it's hard to catch someone ripping down a poster. Plan on making extras.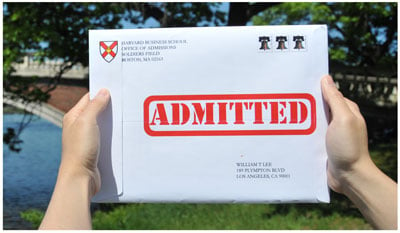 Want to build the best possible college application?
We can help. PrepScholar Admissions is the world's best admissions consulting service. We combine world-class admissions counselors with our data-driven, proprietary admissions strategies. We've overseen thousands of students get into their top choice schools, from state colleges to the Ivy League.
We know what kinds of students colleges want to admit. We want to get you admitted to your dream schools.
Learn more about PrepScholar Admissions to maximize your chance of getting in.
#3: Create Something to Hand Out
This can be a sticker, button, pencil, etc. You can make these super cheaply by buying labels, printing your slogan onto the labels, and handing them out as "stickers" or putting these labels onto pencils. Again, as I said for posters, the number of handouts you should make will vary based on the number of students in your class or school. If you can afford it, I'd recommend making at least one sticker/handout per student in your class. The campaigns usually last multiple days, so try to make sure you have enough handouts to give a second sticker or pencil to other students who may misplace the first.
NOTE: You may not be able to use all of my suggestions above. Different schools have different campaign rules. For example, some schools don't allow you to hand anything out. Check with a teacher or school administrator to make sure you know what the rules are.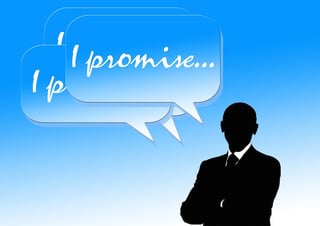 What's the Point of Marketing Yourself?
You won't win an election if people don't know who you are and why you're running. As I said before, students want to elect people they like and know are competent. Even if you're a leader in the classroom and getting good grades, if you're in a class of 1000, you may not know half of your classmates. You want the other half of students who don't know you personally to know your name and to talk about you with their friends.
Posters help create name visibility. People will start to recognize your name and will hopefully start to talk to their friends about you.
Handouts (i.e. stickers or pencils) also help create name visibility and offer you an opportunity to meet more students you don't know. At lunch time, travel around your cafeteria, walk up to people you don't know and ask if they'd like a sticker or pencil. It's a GREAT excuse to talk to people and will give you an opportunity to convince them to vote for you.
Make sure you tell them why you want to be president. As I mentioned earlier, whatever reason you decided to run (whether it was to improve school dances or improve the lunch menu) tell it to them! Ask them what they'd like to see happen at the school next year. Show them you'll be a good listener as well as a good leader!
#4: Ace Your Campaign Speech
Some schools have candidates give speeches or debate. My school did not. If your school allows you to give a speech, definitely do so!
Here are my recommended points to hit in your speech/debate.
Introduce yourself (It may seem obvious, but it will help students who may not know you).
"Hi, I'm Lauren Jones, and I'm running for Junior Class President."
Say why you want to be president and why you're qualified. Your qualifications will be

a combination of personal characteristics and past experiences and successes.
"I'm responsible and a good listener. I served as Sophomore Class VP and fundraised more than $1,000 for the Red Cross."
State your platform (what you plan to do differently).
"I plan to move our school dance to the Marriott Ballroom instead of our gym."
Say how you plan to accomplish your goals.
"I will raise the money to move our dance to the Marriott Ballroom by hosting a school-wide bake sale."
End with your campaign slogan.
"Remember, Lauren for Junior Class President."
These should be the main points you hit, but I'd recommend injecting some humor into it to make it more interesting. However, your speech should not be too long (I'd recommend 2-3 minutes maximum). Make it concise and to the point or you'll lose your audience.
If you market yourself well along with starting early, building a solid reputation, and maintaining relationships, you'll have yourself a winning campaign!
What's Next?
If you're interested in becoming class president in part to put it on your college application, you should learn about what makes an amazing extracurricular activity for your college applications. Also, you should learn how many extracurricular activities you need for college.
Interested in learning about other great extracurricular opportunities? Learn more about job shadowing, community service, and volunteer abroad programs.
Aiming to get into Harvard and the Ivy League? Read our How to Get Into Harvard guide for everything you need to know to get accepted.
Want to improve your SAT score by 160 points or your ACT score by 4 points? We've written a guide for each test about the top 5 strategies you must be using to have a shot at improving your score. Download it for free now:
Have friends who also need help with test prep?
Share this article!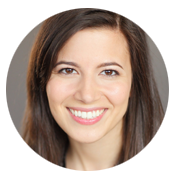 About the Author
As an SAT/ACT tutor, Dora has guided many students to test prep success. She loves watching students succeed and is committed to helping you get there. Dora received a full-tuition merit based scholarship to University of Southern California. She graduated magna cum laude and scored in the 99th percentile on the ACT. She is also passionate about acting, writing, and photography.
Get Free Guides
to Boost Your SAT/ACT