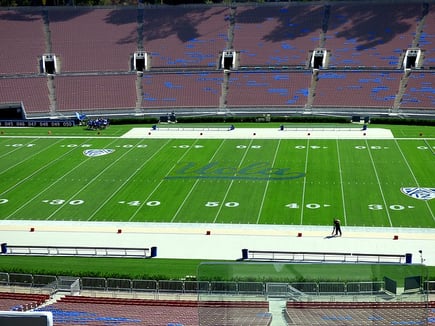 Are you hoping to get into UCLA? If so, this article will help you learn everything you need to know to become one of UCLA's accepted applicants this year.
We'll discuss how hard it is to get into UCLA, what UCLA is looking for in its students, the test scores and GPA you need to stand out from other applicants, and how to ace your UCLA essays.
How Hard Is It to Get Into UCLA?
It's very competitive to get into UCLA. Each year, UCLA accepts around 11% of its applicants. Put another way, that means that UCLA accepts 11 out of every 100 students that apply.
UCLA's accepted students rate is competitive—and getting more so every year. If you want to be one of UCLA's accepted students, you'll need to make sure every part of your application is in top shape.
What Is UCLA Looking for in Its Students?
UCLA describes its core mission in three words: education, research, and service. As a public research university, UCLA's job is not only to teach its students, but to empower them to make positive change in the world.
Those three words give us a hint at what it looks for in applicants. First, UCLA looks for students that value education. Successful applicants will have a stellar academic record and a history of challenging themselves.
UCLA also values research, meaning that applicants should not only have academic interests, but they should also be passionate about applying those interests. That means that you search for opportunities to learn outside of the classroom. Maybe you volunteer at a local lab or shadow someone in your prospective career path. Basically, you go out of your way to learn and apply your education.
Finally, UCLA thinks that service is important. Successful applicants will have a record of being civic-minded and engaging with their communities. Perhaps you volunteered tutoring or were really involved with your local religious organization. Show that you care about people and issues other than yourself.
Can You Apply to UCLA Early?
UCLA doesn't offer early action or early decision deadlines for its applicants.
UCLA Application Deadlines and Requirements
UCLA has one application deadline for regular admission on November 30. Students will hear back about the status of their application in late March.
You apply to UCLA using the University of California application. UCLA doesn't accept the Common app or the Universal app.
In the past, UCLA required either SAT or ACT scores, however, in May 2020, the University of California Board of Regents voted unanimously to stop requiring the ACT and SAT as part of admissions applications. For at least through 2025, all University of California schools will be test blind. This means that, even if you submit SAT or ACT scores, they won't be considered as part of your application.
In terms of classes, you need to have completed the following years of coursework in high school by the time you enroll at UCLA:
2 years History/Social Science
4 years of college-preparatory English
3 years of mathematics (4 years recommended)
2 years laboratory science (3 years recommended)
2 years of Language other than English (3 years recommended)
1 year of Visual and Performing Arts (if available)
1 year of College Preparatory elective
You don't need to send in your official transcripts with your application—you'll only need to send them once you're admitted. Also, in general, UCLA doesn't accept any letters of recommendation or conduct entrance interviews. Keep in mind these might be required for your specific degree program, so make sure you check with your major's department.
What GPA Do I Need to Get Into UCLA?
You'll need to be at the top of your class to have a chance of being admitted to UCLA. You'll need nearly straight As in all your classes to compete with other applicants since the average unweighted GPA of students admitted into UCLA is a 3.9.
You'll also probably need to take AP or IB classes to show that you can do well at advanced coursework., especially if your GPA is below the average.
What Test Scores Do I Need to Get Into UCLA?
As mentioned above, UCLA (along with the rest of University of California schools) is test blind through at least 2025. So, even if you submit SAT or ACT scores, they won't be reviewed. We still recommend submitting AP or IB scores if you've taken any of those tests as they're a great way to show off your academic skills to UCLA. For AP tests, aim for at least a 3, and ideally a 4 or 5. For IB tests, aim for at least a 4, and ideally a 5, 6, or 7.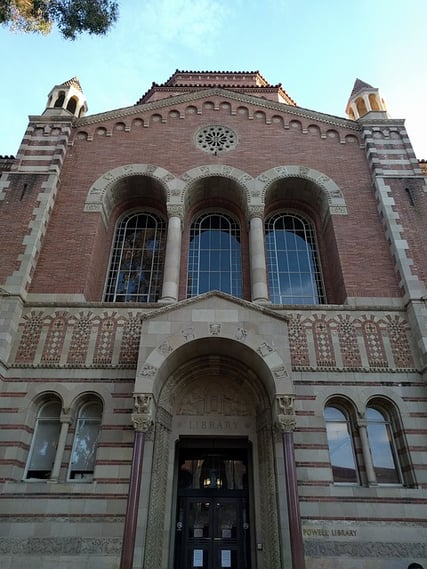 UCLA Application Essays
As part of your UCLA application, you'll have to answer four personal insight questions out of eight total options. Each response is limited to 350 words.
Here are the eight personal insight questions:
Describe an example of your leadership experience in which you have positively influenced others, helped resolve disputes or contributed to group efforts over time.
Every person has a creative side, and it can be expressed in many ways: problem solving, original and innovative thinking, and artistically, to name a few. Describe how you express your creative side.
What would you say is your greatest talent or skill? How have you developed and demonstrated that talent over time?
Describe how you have taken advantage of a significant educational opportunity or worked to overcome an educational barrier you have faced.
Describe the most significant challenge you have faced and the steps you have taken to overcome this challenge. How has this challenge affected your academic achievement?
Think about an academic subject that inspires you. Describe how you have furthered this interest inside and/or outside of the classroom.
What have you done to make your school or your community a better place?
Beyond what has already been shared in your application, what do you believe makes you stand out as a strong candidate for admissions to the University of California?
The University of California website offers good insight into how to answer each of these questions, with specific questions that you can refer to in order to prompt your imagination. You can also use our article on how to answer each UC prompt for more advice.
In general, your essays should reflect UCLA's values: education, research, and service. You should show off your intellectual curiosity, as well as your desire to make a positive difference in the world.
Tips for Getting Into UCLA
While getting into UCLA is difficult, it's not impossible. The more effort you put into all the parts of your application, the better chance you have of securing admission.
#1: Prioritize Your Coursework
UCLA students are high-achievers. To be accepted, you need to be one, too.
If you're still in your freshman, sophomore, or junior year of high school, plan to take some advanced classes to up your GPA. You'll need to be disciplined and work hard to compete with the other applicants.
Take the most difficult classes you can. Showing that you aren't afraid of rigorous coursework will indicate that you're ready for the challenge of going to UCLA.
#2: Write Standout Essays
Your essays are the best opportunity to show off your skills and your unique interests. You should put a lot of effort into every one of the four essays you write for UCLA.
Don't wait until the last minute to write your UCLA essays—start them with plenty of time so that you can revise and receive feedback.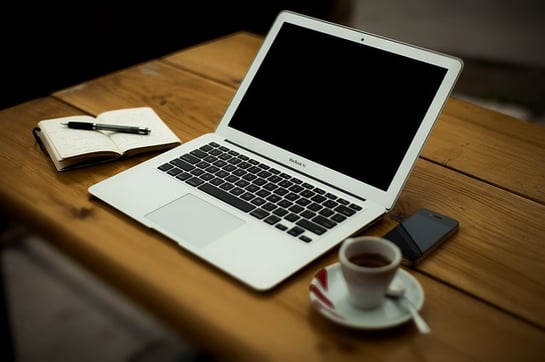 #3: Prove That You Want to Go to UCLA
Sometimes, when you're in the thick of applying to college, it can be hard to remember that you get to choose which colleges to attend, too. You'll likely have a few schools to choose from—schools that all thought you'd be a great fit on their campus.
Where am I going with this?
Colleges want you to attend, if you're accepted! So they look to accept students who really want to attend their college specifically. If you can prove on your application that you really want to attend UCLA specifically, the admissions committee may be swayed in your favor.
#4: Have a Spike in Your Application
When you're applying to college, it's tempting to seem well-rounded and interested in all the things.
This is actually terrible advice.
UCLA will see tens of thousands of applications from students who've done every conceivable extracurricular and academic activity. You need to stand out.
Your application won't stand out if you're mediocre in band, on the track team, and on student council. It will stand out if you travel to Japan to perform with a world-class performance ensemble or qualify for the Olympic trials in shot put.
Put all of your eggs in one basket—when your focus is on one thing, you'll be better at it than if you have to split your time and attention.
In Conclusion
It's difficult to get into UCLA—and getting more difficult every year! In order to be accepted to UCLA, you'll need to have an application with high test scores, great grades, and standout essays.
What's Next?
Looking for tips on how to create a great UC application? Our in-depth guide will tell you exactly how.
Want to learn more about the University of California schools? We have an in-depth guide to the UC schools to make it easy for you to compare the schools and see which is best for you.
Want to know how to make your extracurriculars stand out even more? Check out this guide to four amazing extracurricular activities and learn why they're so impressive to colleges.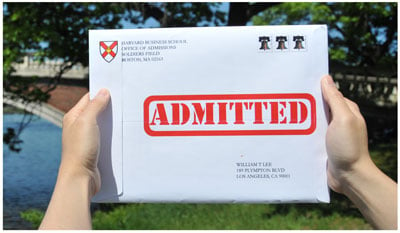 Want to build the best possible college application?
We can help. PrepScholar Admissions is the world's best admissions consulting service. We combine world-class admissions counselors with our data-driven, proprietary admissions strategies. We've overseen thousands of students get into their top choice schools, from state colleges to the Ivy League.
We know what kinds of students colleges want to admit. We want to get you admitted to your dream schools.
Learn more about PrepScholar Admissions to maximize your chance of getting in.
Have friends who also need help with test prep?
Share this article!
About the Author
Hayley Milliman is a former teacher turned writer who blogs about education, history, and technology. When she was a teacher, Hayley's students regularly scored in the 99th percentile thanks to her passion for making topics digestible and accessible. In addition to her work for PrepScholar, Hayley is the author of Museum Hack's Guide to History's Fiercest Females.
Get Free Guides
to Boost Your SAT/ACT